We chat with Kate about adjusting to motherhood, her passion for travel—and just how to make that happen with a new bub in tow! Kate also dishes on her favourite spots in Adelaide and offers some sage advice to new mums returning to work.
Congratulations on your appointment as anchor of Adelaide 10 News First weekday bulletin, it will be so great to see local Adelaide content back on our screens. What are you most excited about in stepping into this new role? 
Thank you so much! I've really missed the interaction with our viewers over the past year while I've been off on maternity leave, so it's nice to feel that connection again. I've been with 10 for about 15 years now, so it's become part of my identity, I was a little lost without it!
Congrats also on the birth of your daughter Airlie in March last year! What expectations did you have about becoming a mum prior to her birth, and how have they changed since she was born?
Like most first time mums, I had no idea of the wild ride I was in for! Life with a newborn is a whirlwind – a rollercoaster, where you feel all the emotions. I've learned I just need to put everything else aside to focus on making Airlie's life as full as possible, and to enjoy and appreciate this special time which will be gone before I know it.
I never thought I'd be one of those mums who is obsessed with their baby. HA! Little did I know, I'm that mum!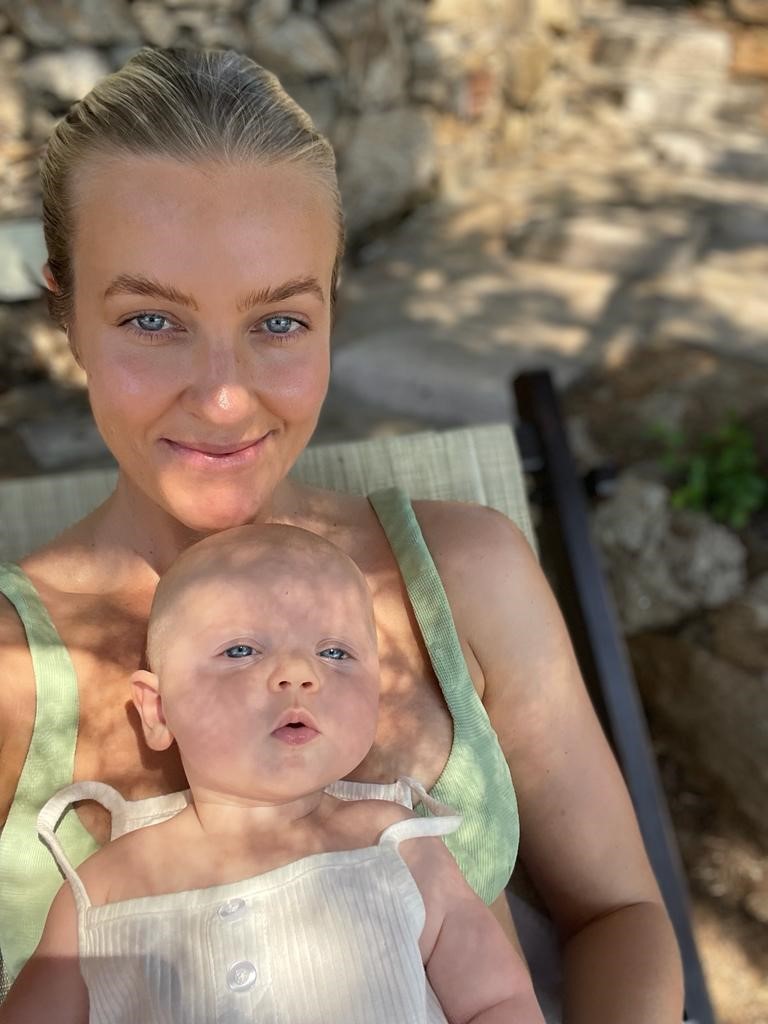 How important was your year on maternity leave for adjusting to motherhood?
I always looked forward to my 'year off'…turns out, it's not a year off at all! The list of things I wanted to do while I was on 'holiday' went out the window! For me, it was very important to be kind to myself while adjusting to being a new mum, and to not put too much pressure on myself to be 'perfect'. There's no such thing. I prioritised being there for Airlie, any time of day (or night!) and felt lucky to be able to have the days together to enjoy each other's company.
You've already been on some European travels with Airlie; can you offer some tips on travelling with a baby?
JUST DO IT! So many people thought we were crazy to be taking Airlie on a holiday at three months old. I remember Mum saying she hoped our tickets were refundable! But it was much easier than you'd think. Airlie wasn't crawling or eating solids yet, and the humm of the plane sent her off to sleep for almost the whole journey. Admittedly, it was a different kind of European holiday—not the same late nights as we've had in the past—but we took her with us everywhere. Beaches (under umbrellas), restaurants, on boats… she had a great time. Having friends with us often was also a big help.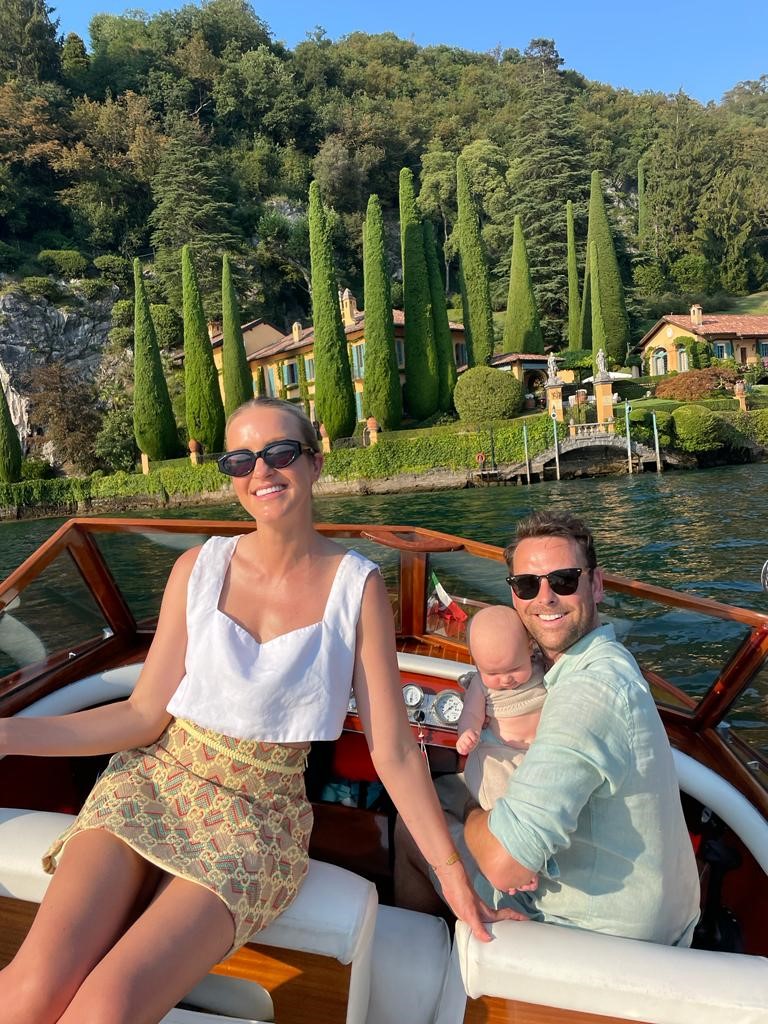 My biggest tip is to pack light! We saw so many families schlepping through airports with mountains of baby items, but we travelled with a just one small suitcase for Airlie, stuffed with clothes, nappies and a soft baby lounger to put in the cots. Our Yoyo travel pram was a godsend, you can fit it in overhead carry on, which meant she could sleep in it while we connected in airports.
No need to pack a portacot, just pre-book one with the hotel, they all have them! 
We actually lost our luggage halfway through the trip, including Airlie's bag. No bottles, no breast pump, no clothes…it turns out you don't actually 'need' all the fancy things you think you do for a baby. We went to a local chemist on the tiny Greek Island of Milos, stocked up on the necessities, and lived very minimally for the next two weeks!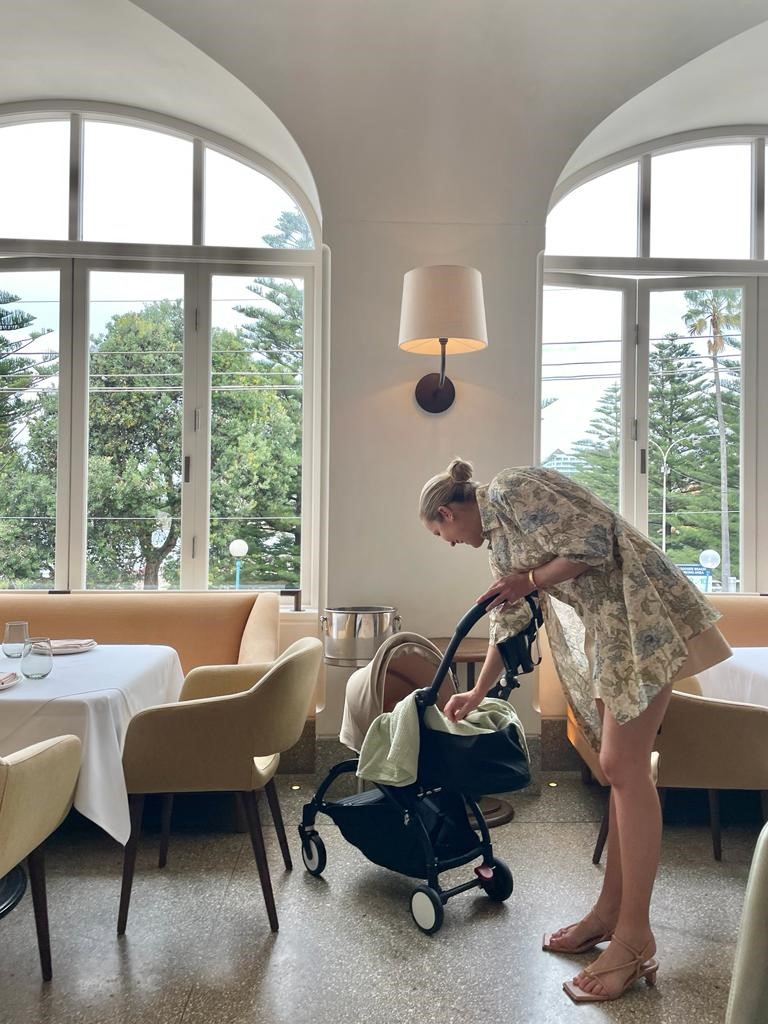 What have been the hardest and best parts of becoming a mother?
 I think the biggest learning curve has been adjusting to the need to be completely selfless. I've spent three decades doing whatever I want, whenever I want, so having a new priority has been a big adjustment, but one I am very grateful for now.
The best part has been the overarching feeling of love we now have for our beautiful little girl. Nothing makes me happier than seeing her smile, hearing her laugh, and watching her grow. 
When you travel back to your home state of SA you base yourself in beautiful Aldinga Beach. Where are your favourite places to visit in Adelaide as a family? 
We LOVE spending time as a family down at our beach house, Reef House, at Aldinga Beach – which we now also rent on airbnb! Curating the interior design was a passion project for me that I somehow squeezed in while on maternity leave, during those fleeting moments of spare time! 
On hot days, you'll find us in the Reef House pool or down at beautiful Port Willunga beach, and on cooler days we head to a winery at McLaren Vale. By far, my favourite place to eat and drink is the Star of Greece, and I pick up my oat lattes from Goodness Coffee Co.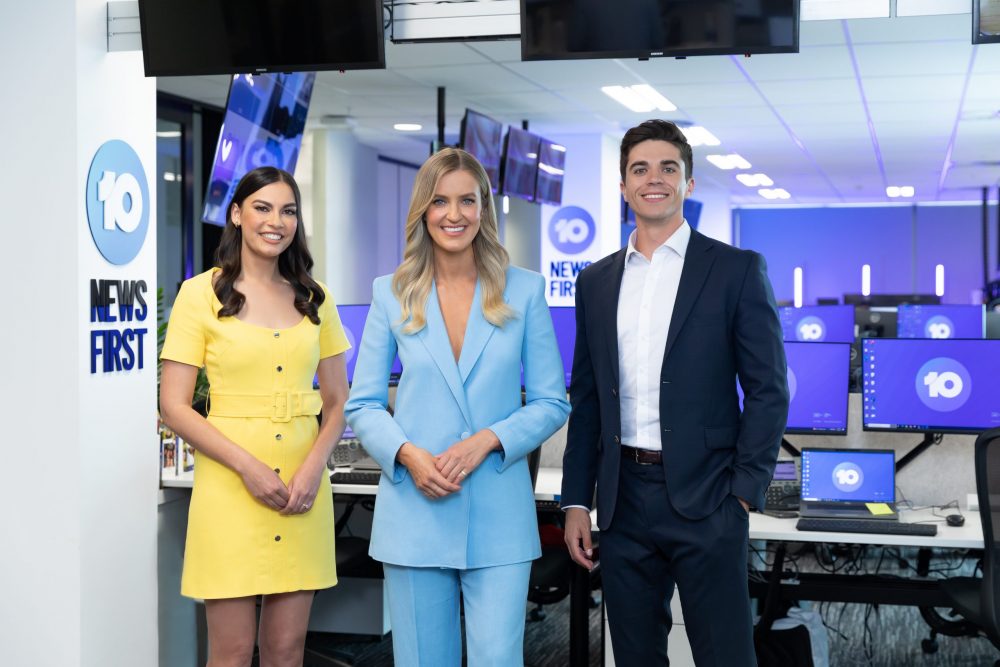 Any advice you can offer to new mums on returning to work?
The mum guilt is real! You hear about it, and more than likely, you'll feel it too. Don't be hard on yourself – if you can appreciate your adult time, then you'll also be able to really enjoy the time you have with your beautiful baby.
---
@katefreebairn
@the.reef.house