It's that time of year again, that magical time when Adelaide comes alive with the buzz and excitement of Mad March…although, technically we need to look at that because the Fringe starts in Feb, guys!
It's the time when the city is filled with lights, yummy smells, laughter and people from all over! With so many options for the whole family however, it can be a minefield trying to figure out what shows to book. Which shows at Adelaide Fringe are family friendly? Can I take my baby? Will be toddler enjoy this Fringe Show? Will the older kids get a good laugh?
Never fear… you know we've got you covered with our pick of the top kids shows at Adelaide Fringe to get tickets to, all the info you need to know and links to find out more.
You can thank us with a cocktail or two at Fool's Paradise!
Kids and family shows at Adelaide Fringe 2023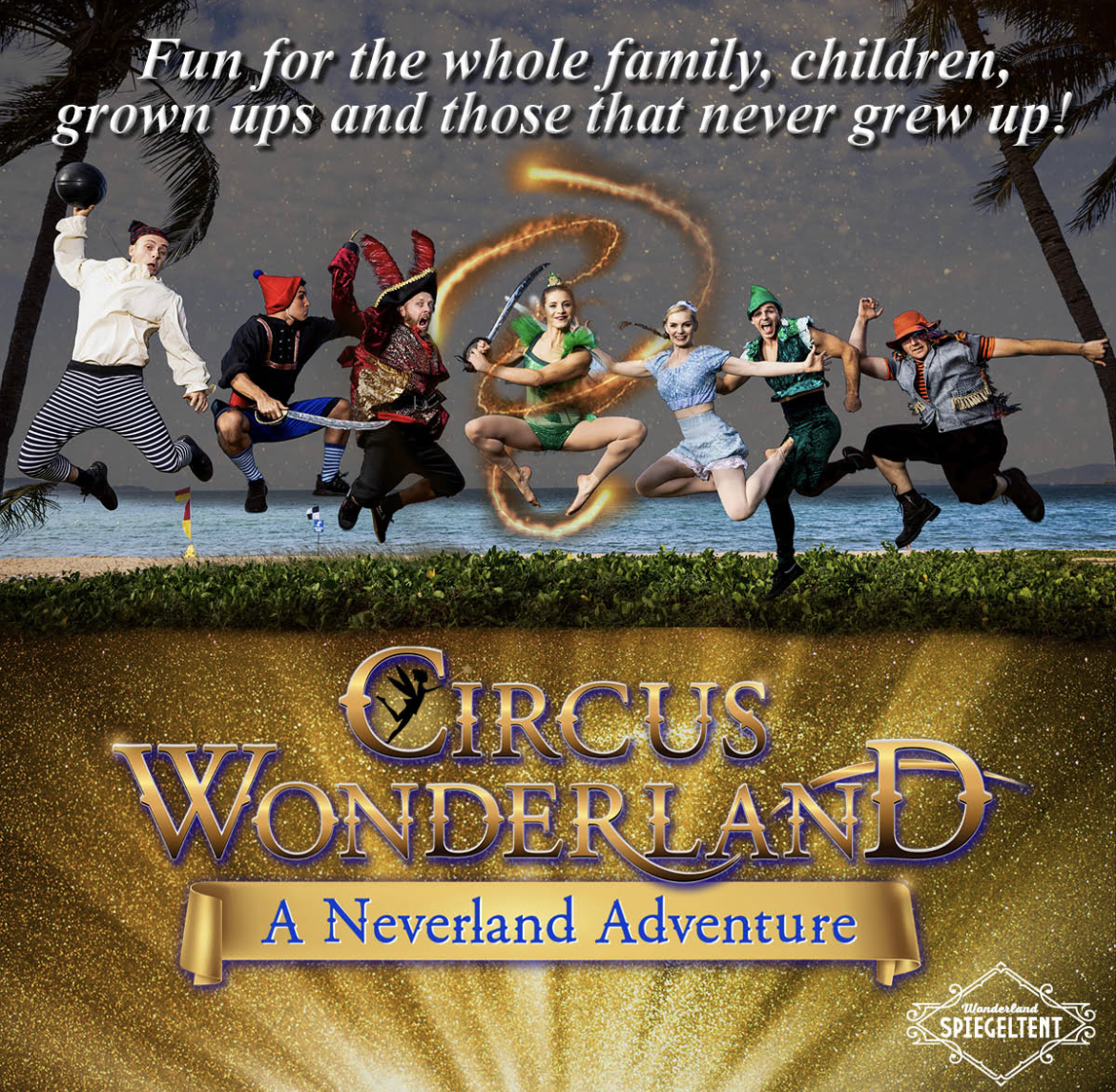 Circus Wonderland
Be amazed and captivated as you are immersed in the fantastical world of Neverland!
Audiences young and the young at heart will be all smiles enjoying the spell-binding magic of Circus Wonderland. Fun for the whole family as the adventures of Peter Pan, Tinkerbell and swashbuckling pirates come to life with a fun-filled enchanting circus adventure for the whole family.
A fantasy wonderland of entertainment you will never forget! Starring an amazing world class cast of characters with breathtaking flying acrobatics, astounding feats and hilarious antics to keep you enthralled and in wonder. Tick Tock, a magical wonderland awaits…
For more information:

---

The Pinky Pie Party
The only show for kids by kids. Welcome to the Pinky Pie Party, where the normal rules don't apply.
Your host is six-year-old, DJ Alba Lorca and she is here to prove that kids throw the best parties and grown-ups are boring.
If you have an attention span between a three-year-old and a twelve-year-old this is the party for you. Confetti, balloons, dress ups, face paint and the paw patrol theme song are all set to appear.
DJ Alba Lorca has the tunes that will make you spin around and jump up and down until you feel a bit sick.
For more information: 
---

Amazing Drumming Monkeys
It's rare to find a show that can be equally enjoyed by children, and their parents. Cute and funny monkey puppets for the children, hilarious comedy for the adults, funky live drumming for all ages, and a message for the world.
Australia's favourite family puppet show is back at the Garden of Unearthly Delights in 2023.  The "Monkey show" has been touring nationally and internationally for over 19 years, and is a must-see for families with young children.
For more information:
---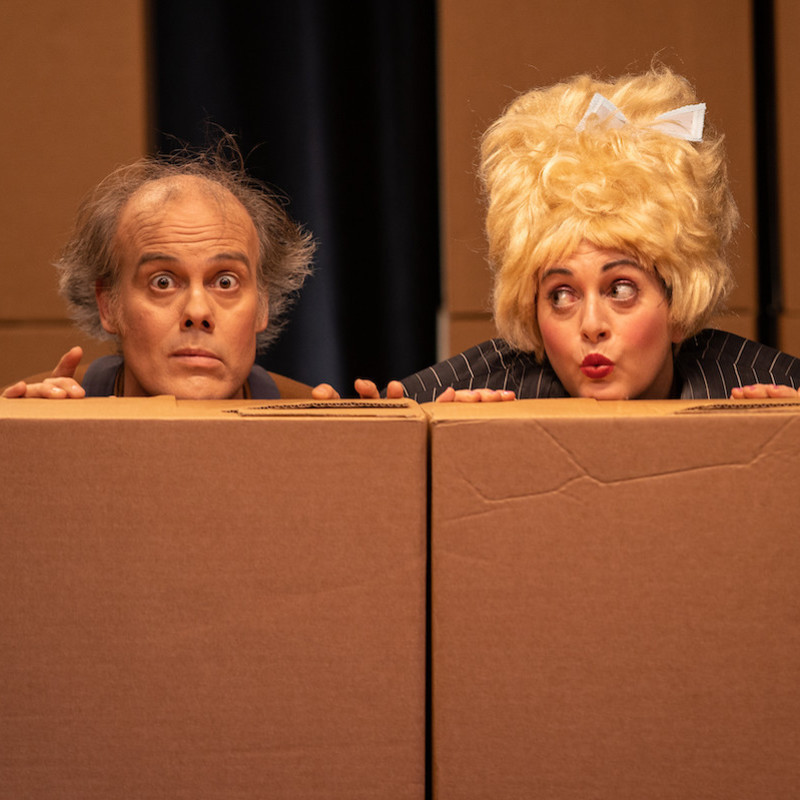 Bunkasaurus
Two clowns working in a warehouse, fall into a world fueled by imagination and creativity. A show boasting a mashup of genres: blending clowning, puppetry, silent comedy and DIY science fiction, in a world of theatre wiz-gatgetry.
Award winners at Edinburgh and Adelaide Fringes, Bunk Puppets have travelled the globe and built an international reputation with their absurdist and imaginative visual stories.
Bunk Puppets performances bring a focus on DIY entertainment using simple materials, and household items. With the transformation of ordinary objects into live shadow puppet cartoons, the audience is left with an imaginative experience.
For more information:
---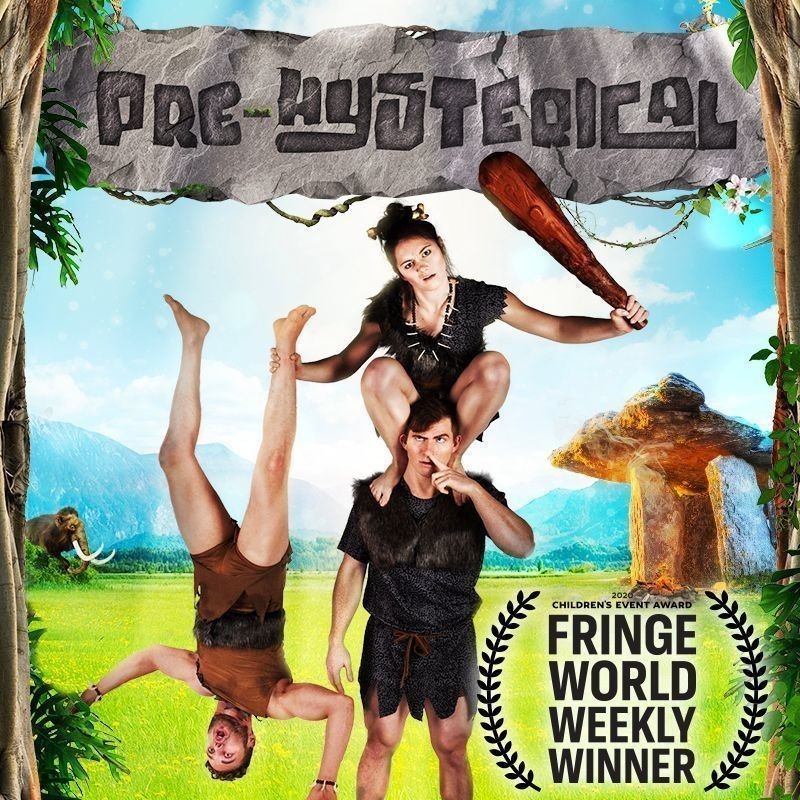 PreHysterical
This multi-award winning show rocks! A hilarious circus show for children and parents of all ages following three foolish Neanderthals as they struggle to survive the harsh natural world.
Avoiding predators, navigating harsh environments and learning to work together are all explored with marvellous circus skills and hilarious slapstick comedy. With truly incredible circus and tongue-in-cheek humour for the adults, PreHysterical is something everyone will enjoy.
For more information:
---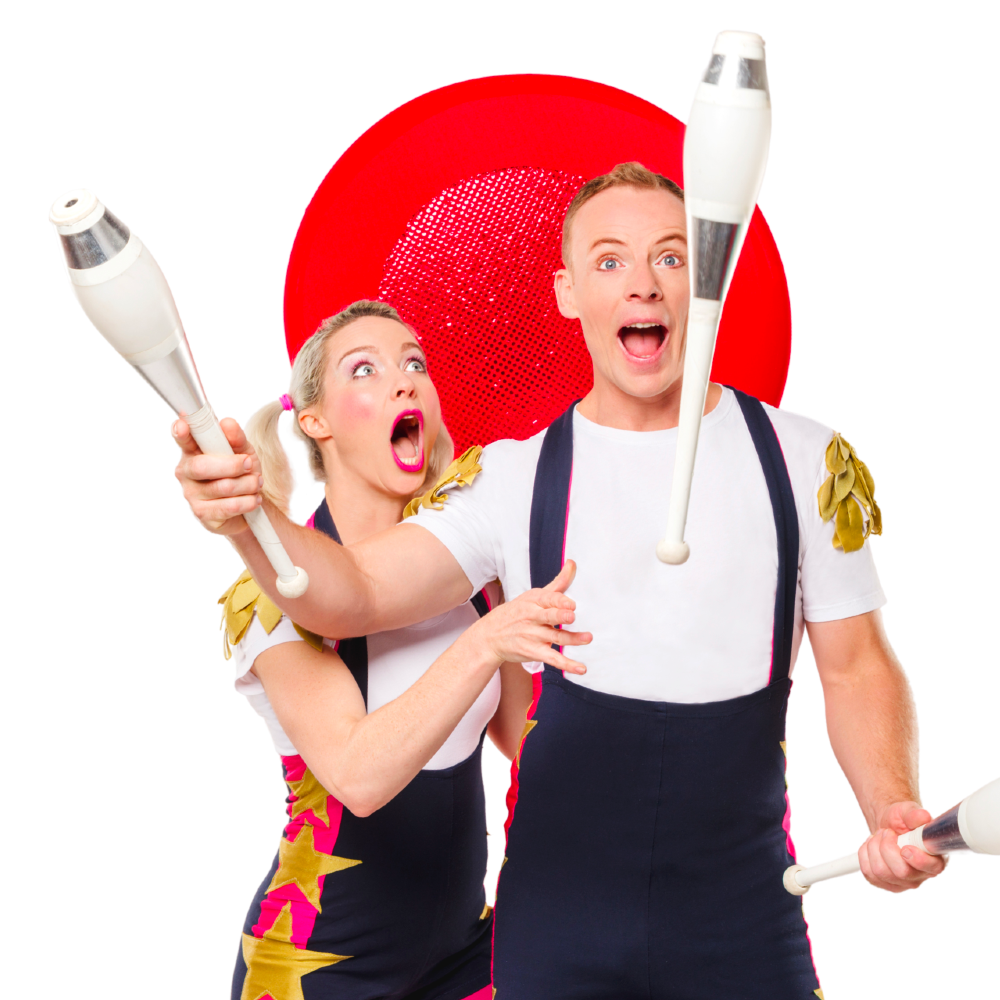 Children are Stinky
WINNERS of the coveted Children's Choice Award and SELL-OUT Edinburgh Fringe sensation this award-winning kids comedy is a showcase of  high calibre circus with a rocking soundtrack and genuine belly laughs.
Staring dream team April Dawson and Kyle Raftery, this duo's attempts to prove that kids are stinky are met with messy, ridiculous and hysterical twists. They only succeed in proving that children are awesome and they know it!
Expect daredevil stunts, incredible acrobatics, lightning fast hula hoops, loads of laughs & lots of fun, leaving adults and children with their jaws on the floor hooting for more.
For more information: 
---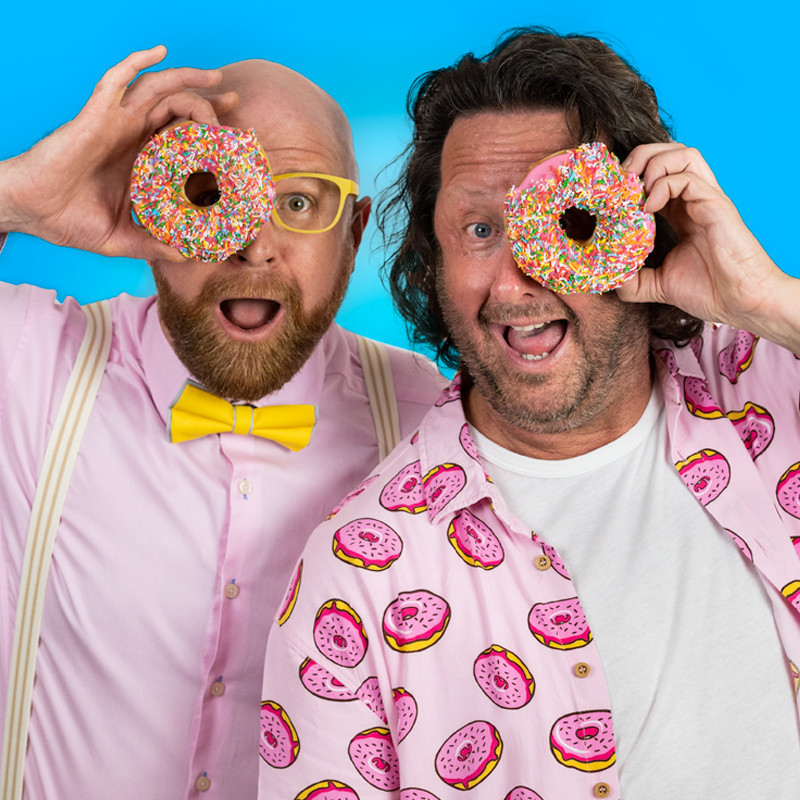 You are a Doughnut
From the creators of the "The Alphabet of Awesome Science" comes a biological-musical-comedy that explores the ins and outs of the human digestive system!
Join biology teachers Oesoph A. Gus and Dewey Dean as they take a hilarious journey through every twisting tube and organ — with sketches, songs and sensational science! It's a fast-paced variety hour, with each new digestive destination inspiring a wonderfully unusual performance. It's a little bit gross — and a 'hole' lotta fun! You might even learn something (…even if that's just an excellent new fart joke!)
For more information: 
---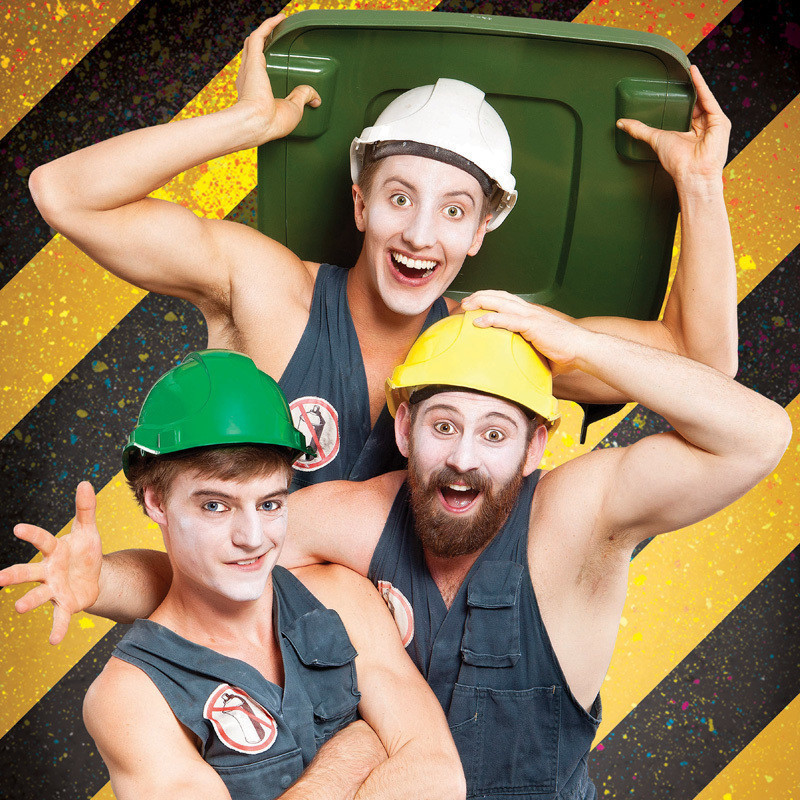 Trash Test Dummies
Everyone put your bins out, tonight's bin night and the Trash Test Dummies are on duty. With side-splitting slapstick comedy, daring acrobatics and dexterous juggling these Dummies are off on an imaginative adventure that is anything but garbage. With ballet and balloons thrown in for good measure, this fast-paced hour of "adept unadulterated mischief" (The Times) delivers a dump truck full of hilarity!
For more information: 
---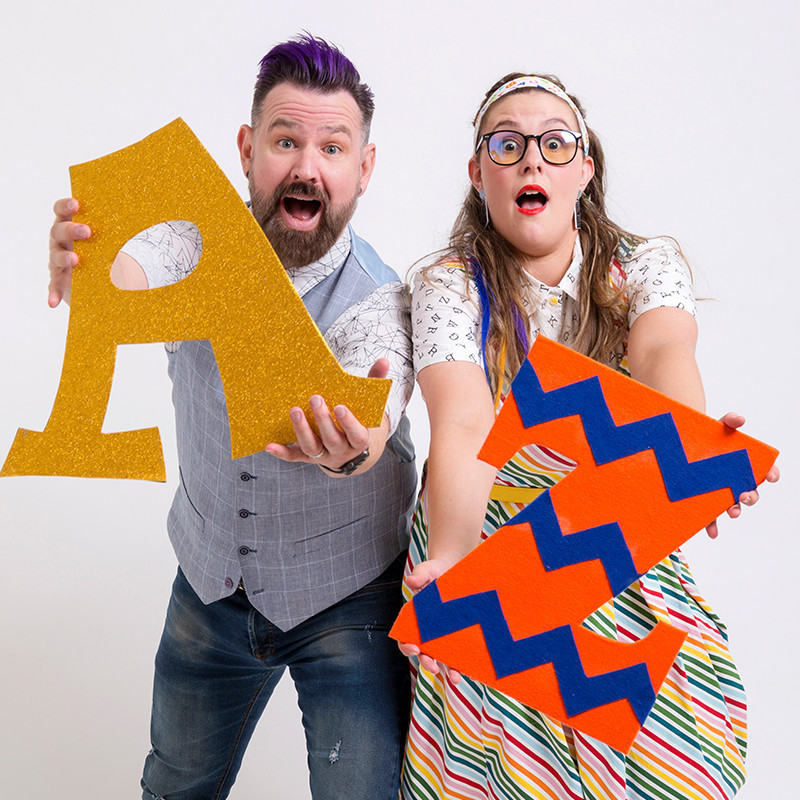 The Alphabet of Awesome Science
Join Professors Lexi Con and Noel Edge (the Word Nerd and the Science Freak) for a thrilling voyage through the alphabet – where fascinating words inspire spectacular science.
It's a tongue-twisting race from A to Z that's equal parts explosive, messy, hilarious, fascinating and gross. Brace yourself for an hour of carefully crafted alphabetical, scientifical (award-winning!) chaos — that floats, flies, squirts, sprays, ignites and erupts!
For more information: 
The Alphabet of Awesome Science
---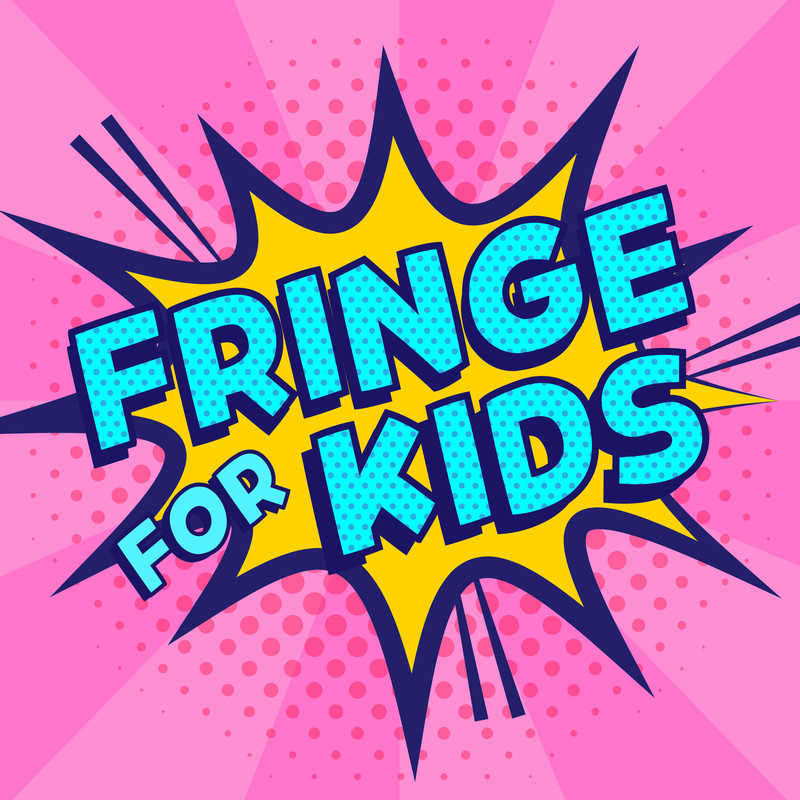 Fringe for Kids
Fringe for Kids' is the perfect outing at the festival for families. As the newest cabaret showcasing the best acts for or by kids, performed by the most talented artists at the Adelaide Fringe Festival, you'll see multiple artforms including; circus, dance, music, magic and comedy. No show quite the same as the last!
Promising fits of giggles and awe-inspiring stunts, reach into the lucky dip that is 'Fringe for Kids' and be delighted by what you'll find.
For more information:
---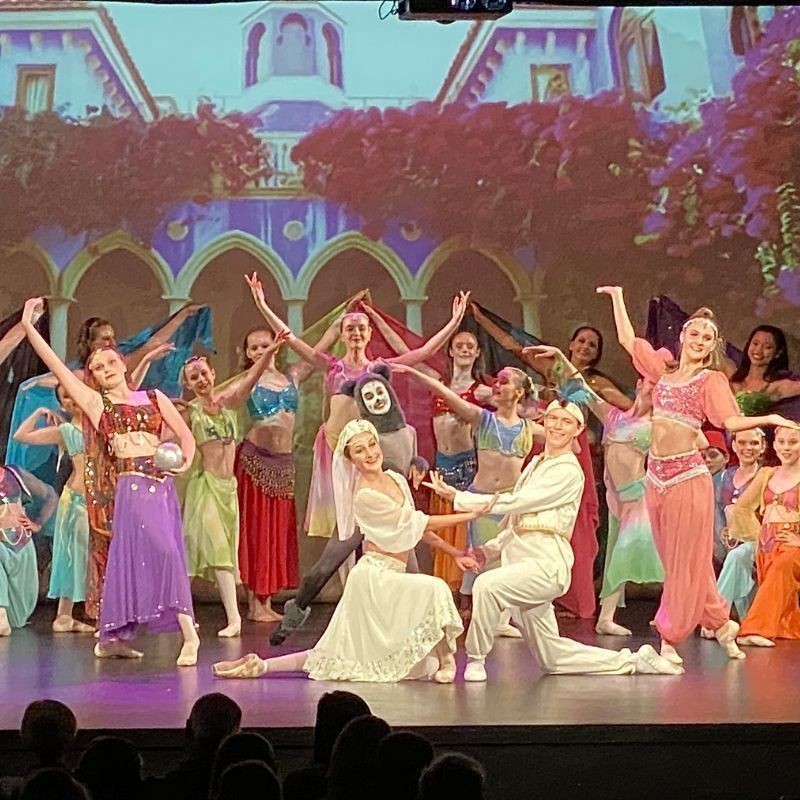 Aladdin and the Genie of Unlimited Wishes
A narrated story ballet to delight audiences of all ages.
It is the dawn of a new day and new adventures for Aladdin and his cat, Kira.
The village awakens to fill the streets with stalls and goods.  In these dry lands, every day at the well is a mystery for them. In the palace lives Princess Jasmine but life is still difficult, with no rain, even this well is dry and with no water to drink. Aladdin is sad and wonders what he could do to help everyone?  He had found a magical lamp and went to test its unlimited power. The Genie appears and grants Aladdin's wish for water!
For more information:
Aladdin and the Genie of Unlimited Wishes
---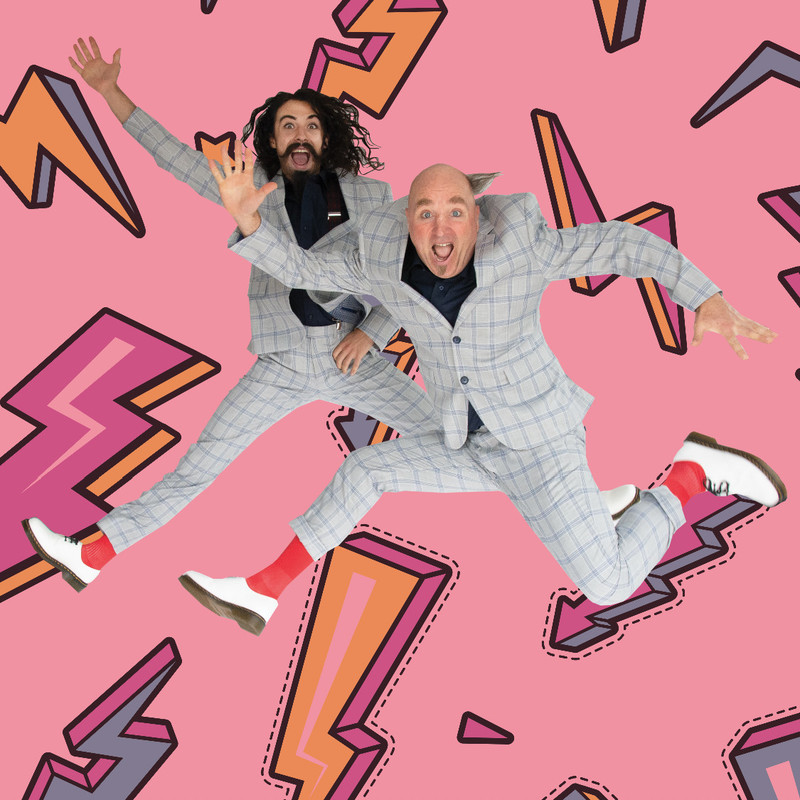 Mr Spin Bam Wow Amazing Show
One of Australia's finest jugglers, the international street theatre sensation and film star, Mr Spin brings his jaw dropping circus skills, mad capped antics and kooky comedy to the stage.
With his side-kick THE MAESTRO on piano, they deliver a funny, laugh a minute show that has the children and adults thoroughly entertained.
In this ode to vaudeville, there is plenty of slap-stick, a quirky magic routine, a six-ball juggling saga and ballet routine.
For more information: 
Mr Spin's Bam Wow Amazing Show
---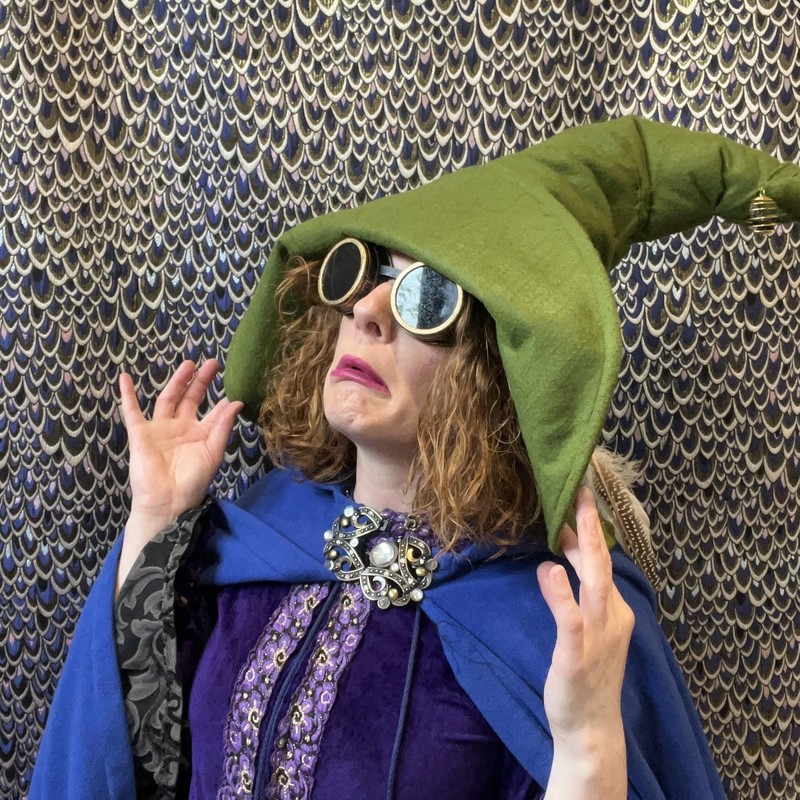 A Wonderfully Wacky Wizard
Move over Harry, it's Winni's turn. This show is absolute magical Mayhem! Wizard Winifred (Winni or Fred for short) brings you a hilarious, high-energy show for 5 – 150 year olds.
After 100 years of Wizardry schooling, Winni is still trying to prove she was "definitely" listening in class by showcasing her favourite magic to you. What could go wrong? Ummm probably EVERYTHING…
You'll be enchanted by Winni's super cool songs & dances moves, and her jokes that are even funnier than your Dad's.
This Wizard should probably retire soon, so don't miss out!
For more information:
---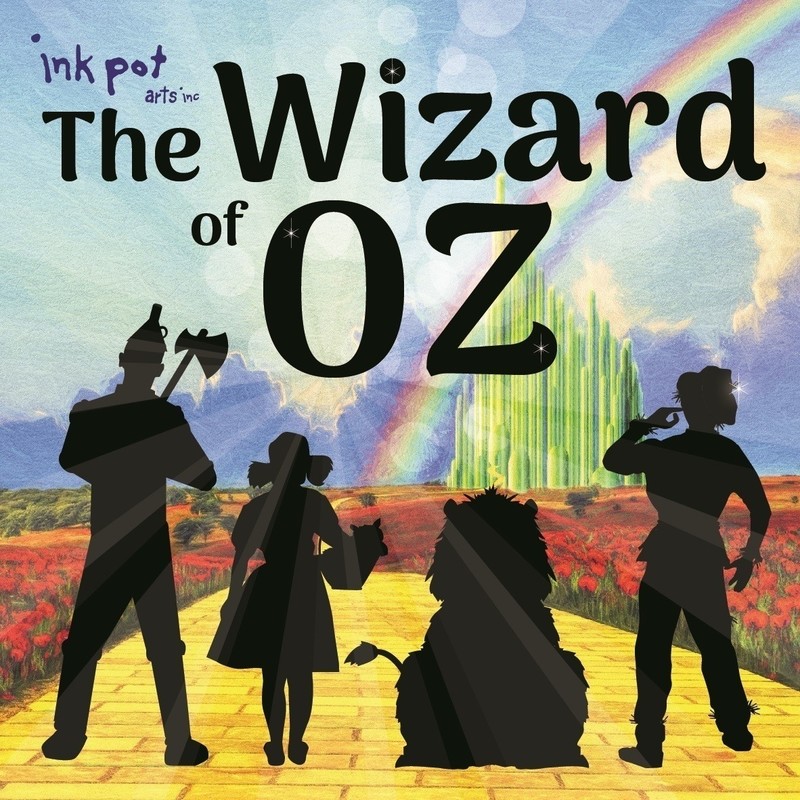 The Wizard of Oz
Join Ink Pot Arts for one of the best-loved musicals of our time – and enjoy singing along to your favourite tunes!
Follow the yellow brick road with Dorothy, Toto, Scarecrow, Tinman and Lion to the final battle and victory over the Wicked Witch of the West whilst discovering the Wizard.
This adventure featuring friendship and hope, performed by our talented intergenerational cast, and directed by Lauren Fraser, is a heart-warming experience for the whole family!
For more information: 
---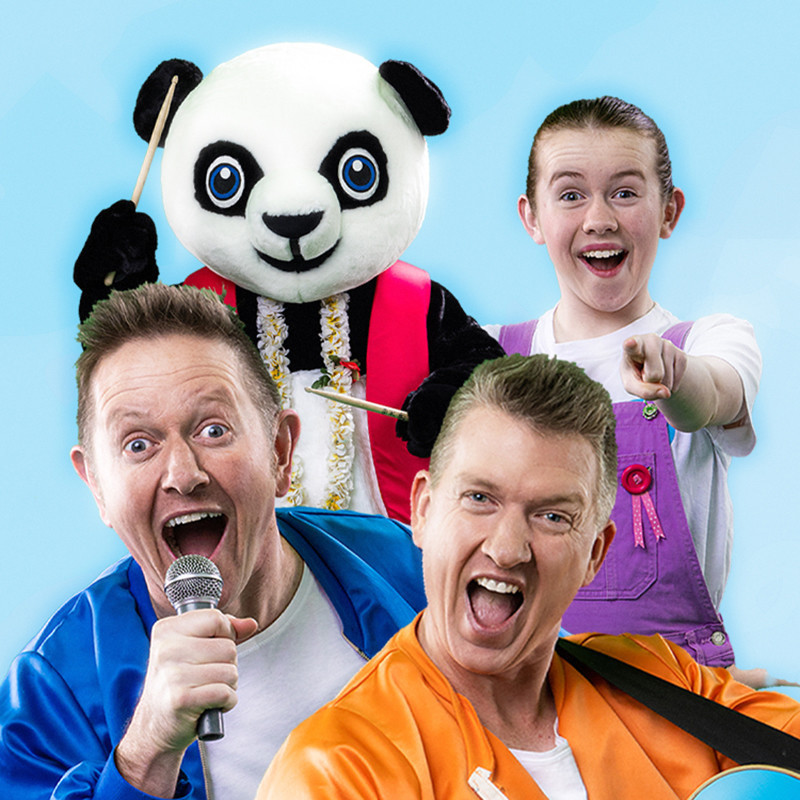 The Mik Maks: Songs to help us Grow
The 'Songs to Help us Grow' show is chock full of engaging moments that little people aged 2-8 years LOVE! The show has a wonderful balance of Mik Mak classics that families know and love and brand new songs that sprinkle messages of kindness, celebrating differences and empathy.
Don't miss your chance to dance, giggle and jiggle with Al, Joel, Ava and Drums the Panda at the Adelaide Fringe Festival.
For more information:
---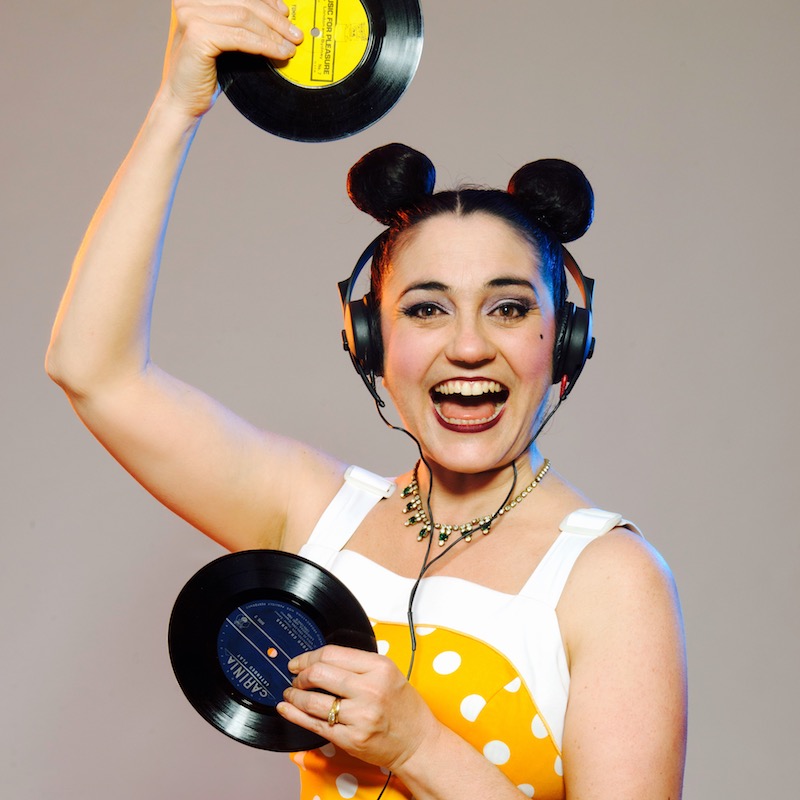 Monski Mouse's Baby Disco Dance Hall
Why toddle when you can dance? Join DJ Monski Mouse and her dancers for this multi-award nominated, epic session of bopping, bonkers, beautiful fun. Expect high-energy smiling to retro beats and thumping nursery rhymes. Get your disco-dancing booties on!
For more information: 
---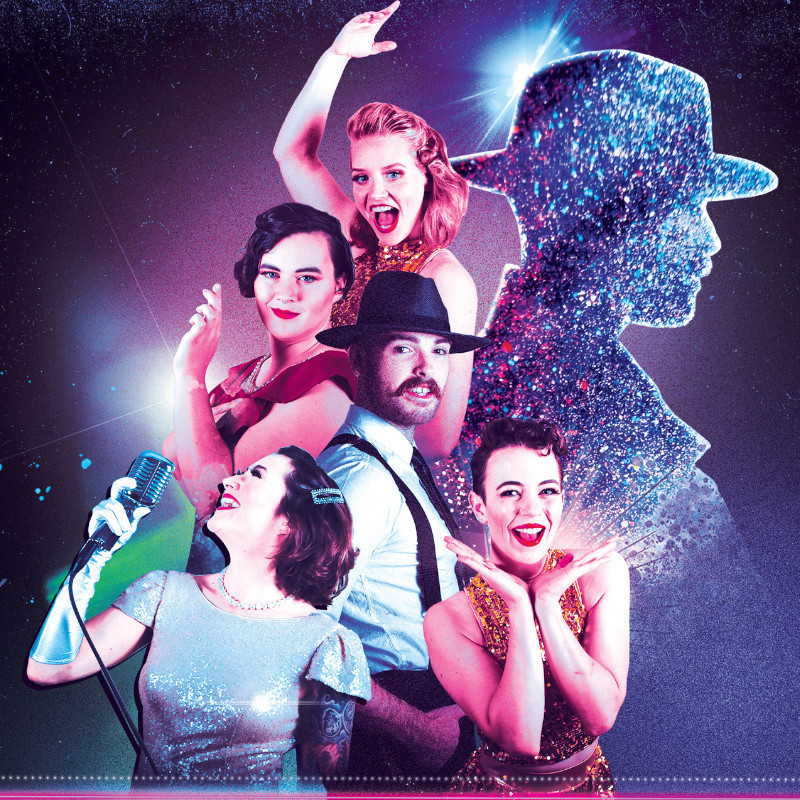 Cab Suave
This sparkly show is on a mission to up the ante on representation of LGBTQIA+ performers, with this fun, narrative production suitable for ages 12+.
This film noir themed show has all the vintage aesthetics without any of the pesky vintage values. Follow the story of private investigator, Dick Johnson, as he attempts to dig up dirt on the less-than-reputable Cabaret Suave and shut down the show for good. Will Dick prevail or will the performers of Cabaret Suave live to dazzle another day?!
For more information:
---
Subscribe to KIDDO to receive our weekly Fringe wrap email with top tips for making the most of your Adelaide Fringe experience.
To see the full Adelaide Fringe program: