WORDS: Dr DeAngelis, Transform Orthodontic Care
Clear aligners aren't new, but you may have heard more about them on social media especially with the introduction of online and mail order aligners. Clear aligners look like a clear, thin mouthguard that are virtually invisible, which is why they are so popular. These tips might help you work out if clear aligners are for you.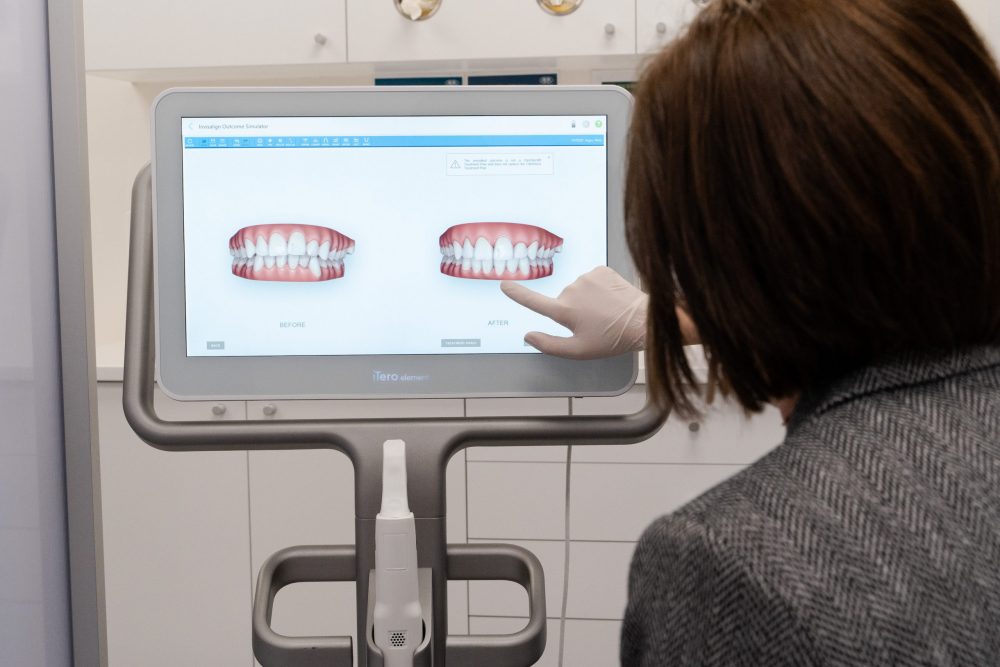 CLEAR ALIGNERS ARE GREAT FOR ADULTS AND KIDDOS
Clear aligners provide a great alternative to braces, especially for adults, as it gives them the freedom and confidence to straighten their teeth in a discreet manner. 
I am also seeing more and more parents opting for clear aligners for their children. They're a great fit for a busy lifestyle because they can be taken out for meals, sports and for key events such as formals and weddings.
CLEAR ALIGNERS ARE SUITABLE FOR MINOR AND SEVERE CASES
A malocclusion is when your teeth don't meet correctly when you bite together. There is a misconception that clear aligners are exclusively for minor teeth straightening, and not for severe malocclusions, but this isn't true. I have successfully treated patients with complex cases with great results.
YOU GET WHAT YOU PUT IN
Wearing your aligners as prescribed means getting your treatment done and dusted as quickly as possible. Aligners need to be worn 22 hours a day to be effective and only removed when eating and drinking. It takes a while to get used to but once you get going it becomes second nature.
BE AWARE OF MAIL ORDER OR ONLINE ALIGNERS
With the rise in popularity of clear aligners and social media, having a beautiful straight smile is more a focus than ever before. This has led to an increase in clear aligner choices on the market.
When a patient sees us for orthodontic treatment, I personally put together the treatment plan which dictates how and when the teeth move. Moving the teeth slowly and gradually is the safest and gentlest way to move teeth, and every week I track your treatment to see that it's progressing as it should.
Choosing a cheaper solution means you risk not being treated by a qualified practitioner. This can actually lead to more damage to your teeth. You may also not be covered by private health insurance which may only cover orthodontics if your treatment is being delivered by a Specialist Orthodontist.
Our orthodontic practice is located in three Adelaide locations:
Modbury

St Peters

West Lakes
transformorthocare.com.au
@transformorthodonticcare