Join us as we meet talented boss balloon babe Andi, learn about the creative process behind the installations and and maybe even find out the teams' biggest balloon horror story to date.
Can you share some details about the creative process behind designing and creating your balloon installations?
Everything starts with our wonderful clients!
Before we get deep into the creative fun, we love to figure out exactly what our client is after.They will often send us a combo of images of our previous work, along with their theme so we can dive into colour, shape, style and vision.
We bring all of these ideas together to create a gorgeous and original concept!
We then dive into playing with structures, colour palettes and a huge amount of planning so that we know when the day comes, every balloon is perfect for each client.
We bring our creativity, vision and innovation to everything we do. We proudly re-imagine the atmosphere of iconic places and spaces to capture the attention of the most discerning party people.
From a single personalised balloon to a breathtaking wonderland of creative design – we keep our clients at the forefront of our creative brain when we are building these beautiful orders…and in doing that, create a uniquely Little Big Balloon Co experience for every single client! From a single helium to 50 metres of installation…we show a lot of love to ALL orders.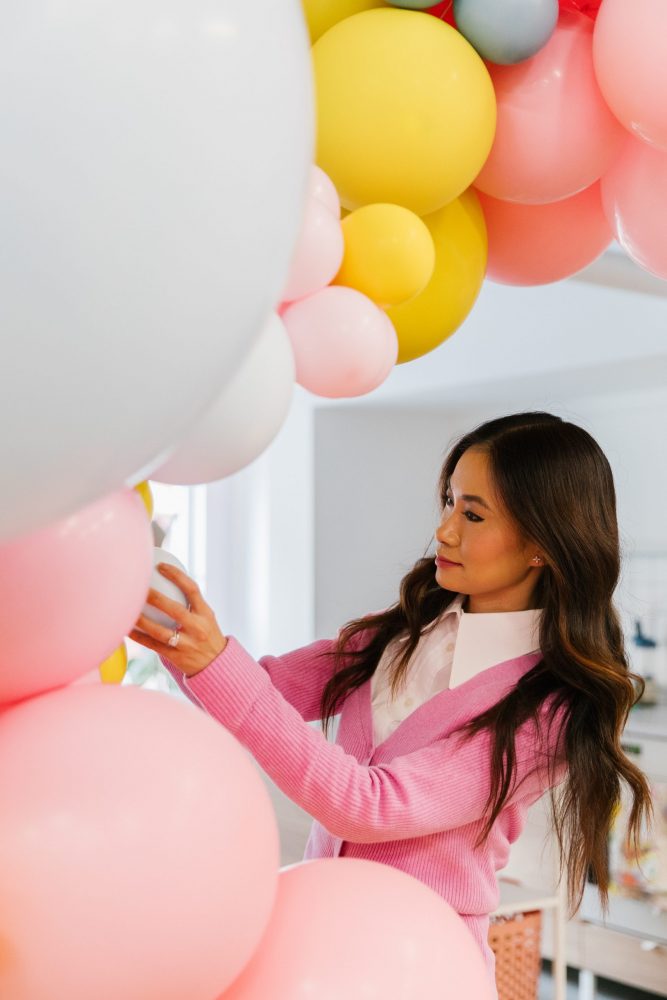 Tell us about your team at Little Big Balloon Co and their roles in bringing the vision to life? 
Well, I guess there is me! Little old Andi. Because this place is my baby (in addition to my two human babies!) I love to be across everything from admin to styling to in depth business planning and forecasting too. But I'm so lucky to have a small team of powerhouse babes that help out too. We've got Lauren on admin who is the queen of clearing the inbox, and the lovely Hannah and Grace on balloons, who assist with anything from packing and prepping to on the day installs. We're also lucky to connect with so many Adelaide small businesses, from event hire, florals, couriers. It's fabulous to keep connected. We always have a great time!
What has been the most memorable balloon installation or event that you've worked on and why? 
Two words: MALLS BALLS! I was so lucky to be invited to create a balloon masterpiece on the iconic Malls Balls for Rundle Mall's 40th Anniversary in 2016, it was a gorgeous pink combo, with serious wow factor and something that the general public had never seen before! We were invited back to create artful pieces on the Malls Balls in 2017 and 2018 for Vogue / Adelaide Fashion Festival.  It was quite iconic to be able to do that…and for a powerhouse like Vogue too. These events really pushed our creative boundaries and put us in the limelight.
Can you tell us about any collabs you have had with other Adelaide businesses? 
We've got some exciting news actually – we've recently launched a new collab with The Social Hour Co. They are an amazing event hire company, run by two powerhouse women who are also Mums, just like me! Go the gals! We are now offering backdrop + balloon combo packages at really competitive rates which are all pre-organised so our clients can just choose and go. Perfect for today's busy world! These packages really do look great and we have had a great response from them.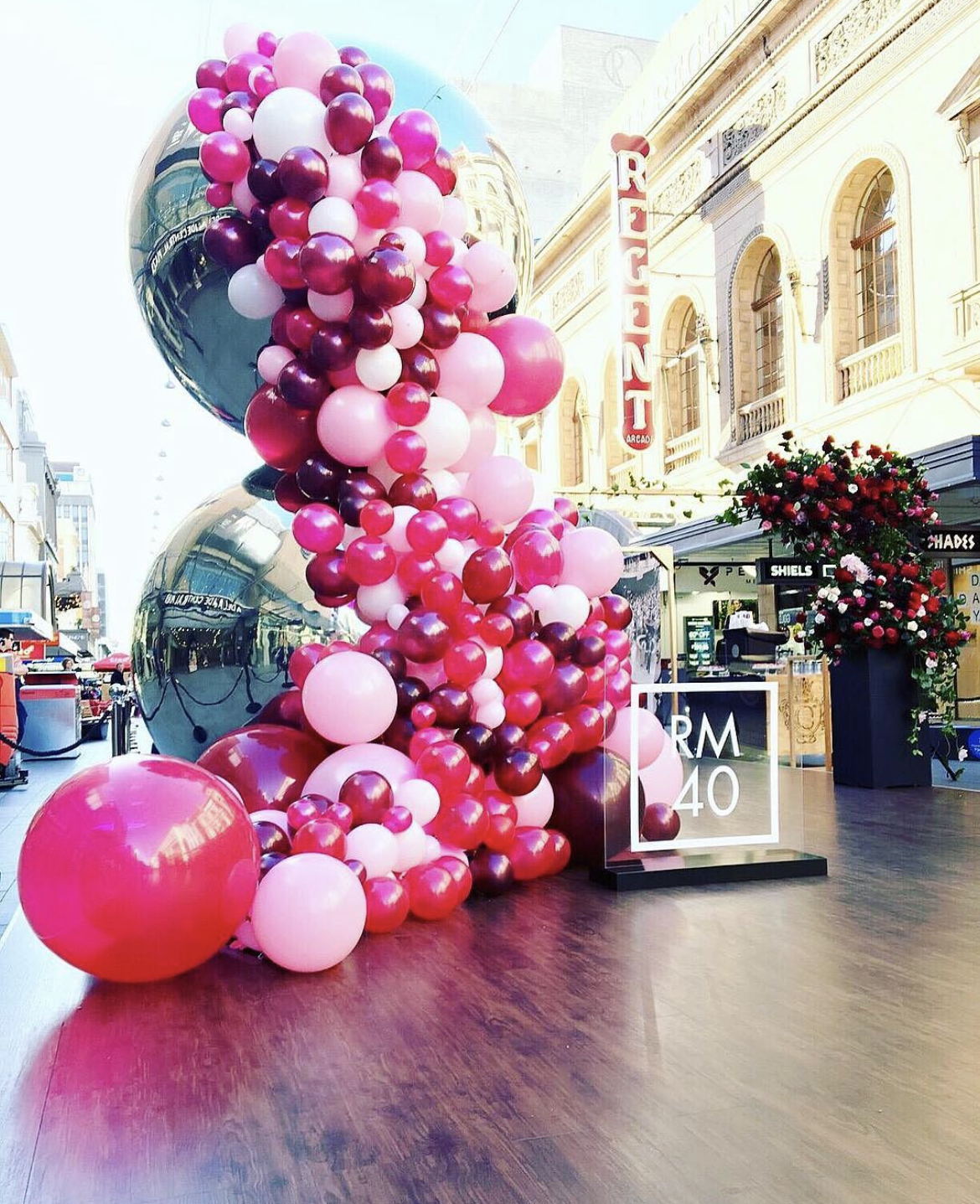 Can you share any unique or creative ways in which you have incorporated balloons into different types of occasions or themes?
Anything a little different from the every day. Even something as simple as weighing balloons down to have them floating out of a swimming pool…it's such an effective look! Creating Mermaid tails from scratch. Custom corporate looks that challenge the standard. We love a 'congrats' or 'I'm thinking of you' balloon delivery instead of flowers. Balloons for new born baby arrivals, balloons instead of a birthday card….balloons for everything, we say!
As a creative business, how do you continue to push boundaries and come up with fresh ideas to keep your installations innovative and captivating for your clients?
We love to be inspired by colour….more is more is more! When it comes to balloons, it is all about maximalism! We focus on how we can create the most impact, wow factor and magic in moment – I get an adrenaline rush when I create something epic! We research current trends…but then take them to the next level. We love being the OG balloon crew of Adelaide and bringing brand new ideas to create magic moments for our gorgeous clients, regular and new!
Any balloon horror stories you can share where something has gone wrong? You must dread the sound of a balloon popping! 
Oh…the classic….we were driving up the freeway on an important delivery, hitting the tunnels and the pressure in the car became so intense that a big balloon burst! Eek, the noise was HUGE! I don't think I'm over that one yet, haha!
Balloons popping is the norm, but it always happens unexpectedly!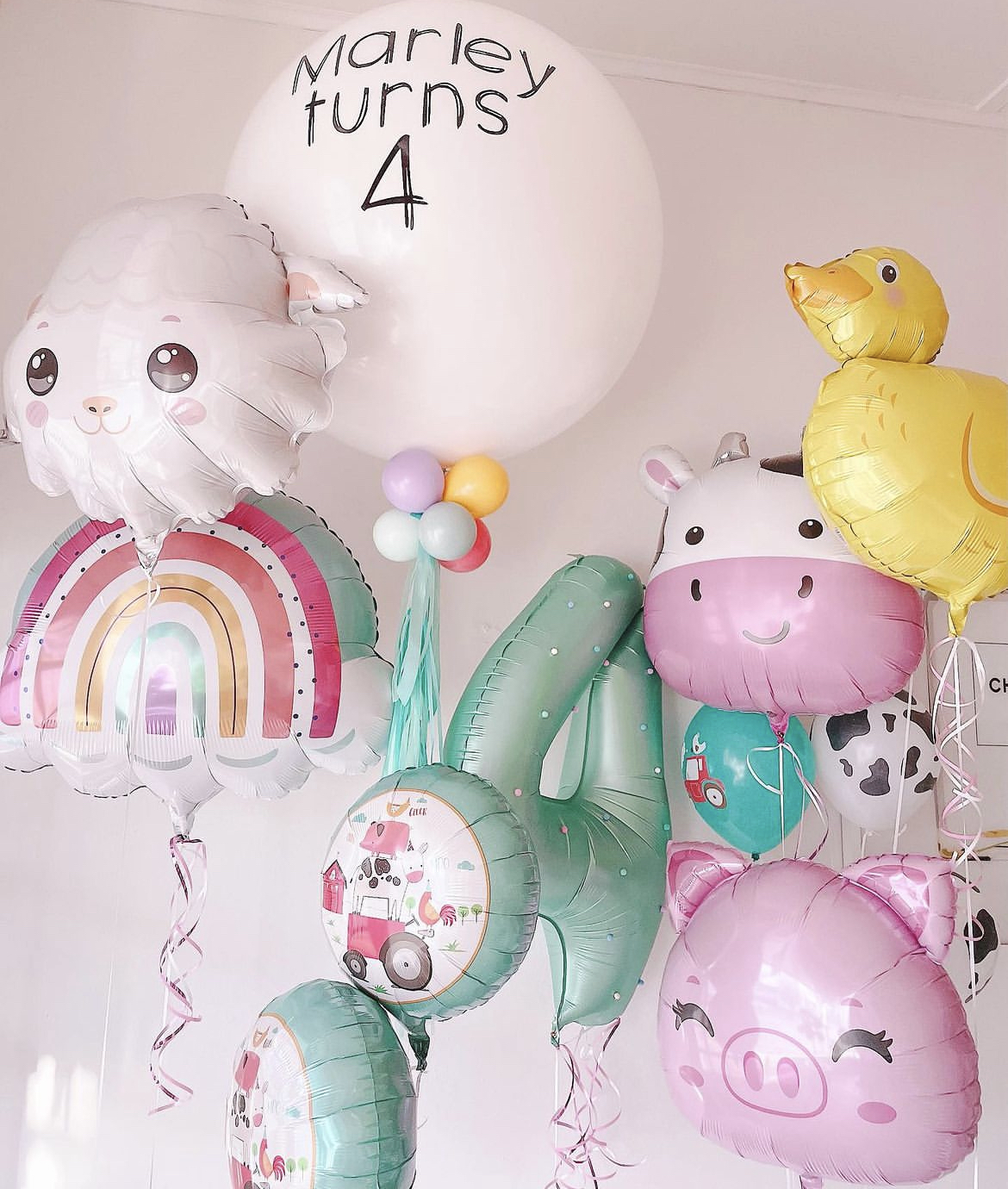 What are some of your fav balloon themes to date? 
We love a good challenge, especially themes we have never worked on before. We often have requests from our wonderful clients who trust us and we love their reaction when they see the end result.
One of our absolute favourite themes is The Hungry Caterpillar. We love the challenge of taking it to the next level and elevating a classic, well-loved children's story.
---
 Little Big Balloon Co, College Park
hello@littlebigballoonco.com.au