Iron is an important nutrient for growth and brain development; requirements at 6-12 months are higher than any other life stage at 11mg/day. A shocking finding from The Australian Feeding Infants and Toddlers Study (OzFITS 2021) was that 75% of infants 6-12 months were not getting enough iron in their diet, most of whom were breastfed.
Although breastfeeding is beneficial for both mother and child, the amount of iron in breastmilk is not enough to meet infant requirements after 6 months. Iron-fortified foods may be needed to meet the high demand for iron at this age.
Using OzFITS 2021data, SAHMRI researchers first compared the iron intakes of breastfed and non-breastfed infants. Because iron fortified infant cereals are designed to meet infant needs, they then tested the impact of adding different amounts of iron fortified infant cereal to infant diets and measured the change in iron intakes for the two groups.
Studies have shown 75% of infants 6-12 months are not getting enough iron in their diet.
Key findings
Few infants 6-12m consumed iron-rich foods (e.g., red meat, poultry, fish and iron-fortified cereals) and those that did consumed small amounts
Breastfed infants were more likely to have iron intakes below requirements (92%) compared to combination-fed (67%) and formula-fed infants (19%).
Adding 18 grams of iron-fortified infant cereal (recommended serving size) to current diets increased total iron intake and decreased the percentage of infants not meeting iron requirements
For all infants, total iron intake nearly doubled (4.3 to 8 mg/day) and the percentage of infants not meeting iron requirements fell from 75% to 36%
For breastfed infants, the benefit was even greater. Total iron intake increased from 2.9 to 7mg/day and the percentage of breastfed infants not meeting iron requirements fell from 92% to 51%
Recommendations
Aim to include iron-rich foods at each meal such as red meat, iron-fortified infant cereals, legumes or leafy green vegetables
Including at least one serving (18g) of iron-fortified infant cereal could be an effective means to help improve iron intakes in infants 6-12 months, particularly those who are breastfed.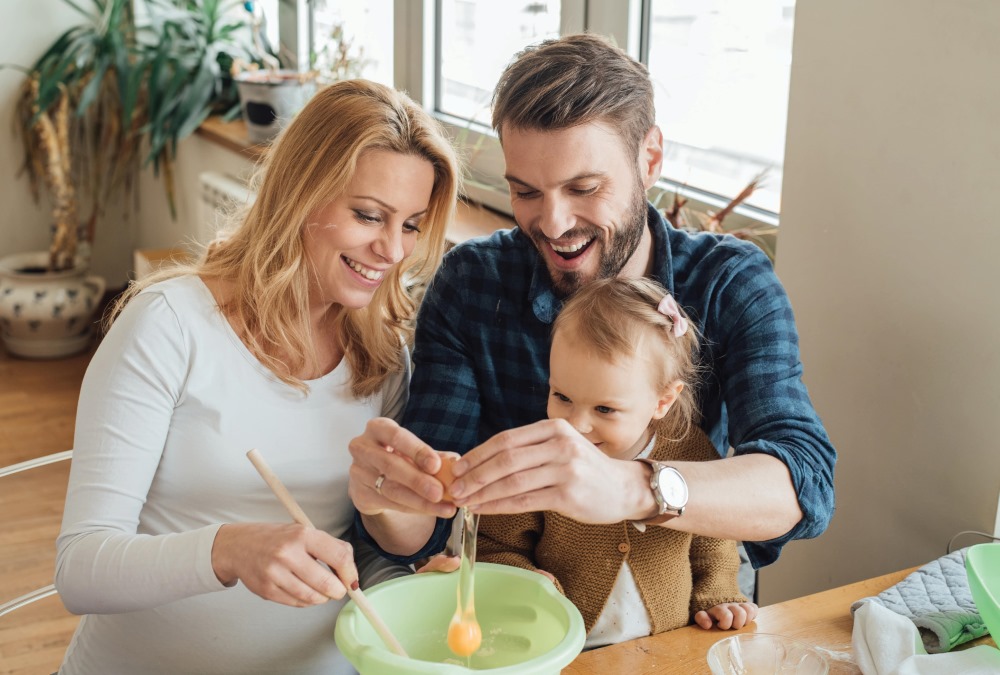 The importance of iron
Iron plays many important roles in the body including red blood cell production and brain development. Specifically, it is responsible for haemoglobin production, the main oxygen carrying protein in the blood. It is also involved in the production of neurotransmitters (chemical messengers) that control memory, attention, behaviour, and motivation.
Low iron intake during this critical period of brain development (~6-24 months) can have a lasting impact on these processes.
Prevention of iron deficiency is critical in ensuring a healthy start to life.
Reference: Moumin, N., et al., P07-041-23 Iron-Fortified Foods Are Needed to Meet the Estimated Average Requirement for Iron in Australian Infants 6– 12 Months. Current Developments in Nutrition, 2023. 7: p. 101032.
---
For more information:
For more information on the outcomes of this study, contact a member of the SAHMRI team at swk@sahmri.com or on (08) 8128 4436