We are not only the longest standing, private paediatric occupational therapy clinic in South Australia, but we are innovators in our sector, providing world-class clinical spaces specifically designed to challenge your child in just the right way to achieve positive outcomes.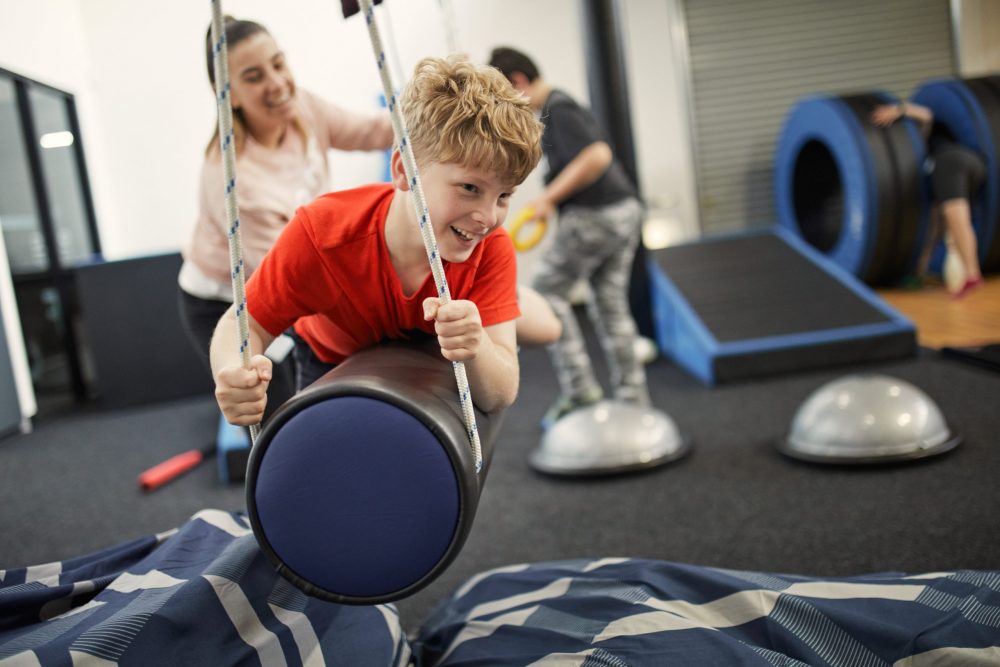 Our superpowers are people, purpose and passion
We provide a rigorous and thorough occupational therapy assessment that looks at the developmental and functional needs of the individual. The assessment process uses detailed information from parents, educators, and relevant health professionals to make informed and holistic goals that help the client reach their full potential.
We have developed purpose-built clinic facilities because we believe this provides the opportunity for the most efficient and effective therapy. We specialise in Ayres Sensory Integration® which requires post graduate certification and we certainly love what we do. We get to "hang out" and "play" with young people to improve their skills and remediate their deficits and through a neurodevelopmental approach that has a strong scientific base.
We have an awesome team where culture has been carefully nurtured to ensure we attract like-minded people to collaborate and bring to life possibilities for our clients. Our success is based on a rigorous data-driven decision-making framework that is client-centric. This means we can continually grow our service offering to meet the needs of those who want a therapeutic approach that works.
Our service extends beyond the clinic to the community, with initiatives such as CampEVOLVE® and group-based therapy supporting additional social and emotional development related goals imperative for client empowerment and independence.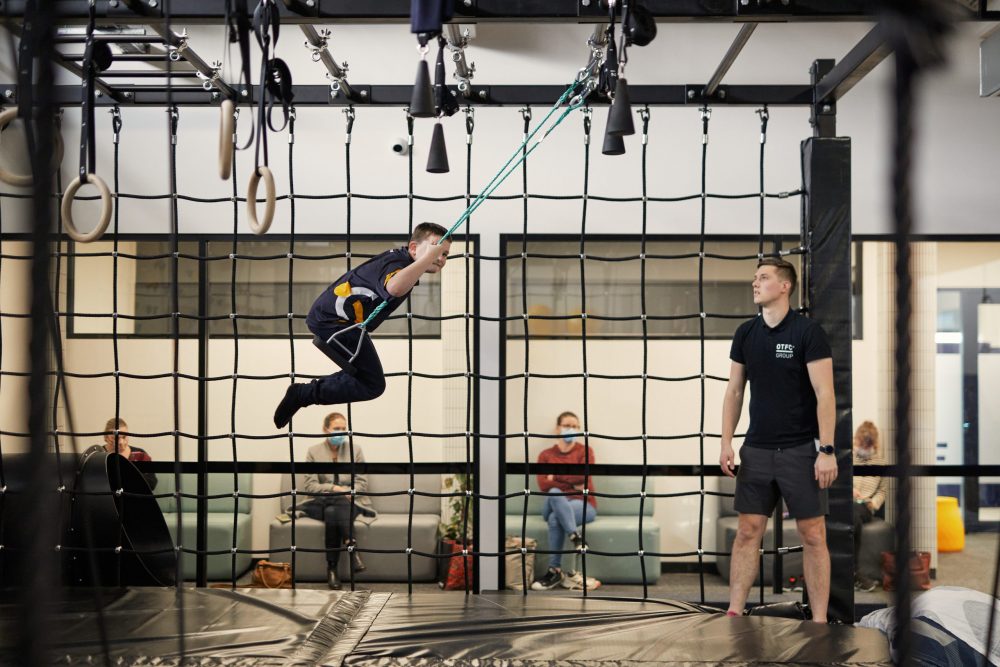 Ayres sensory integration
Sensory experiences include touch, movement, body awareness, sight, sound, smell, taste and the pull of gravity. The process of the brain organising and interpreting this information is called Sensory Integration. Sensory Integration provides a crucial foundation for later, more complex learning and behaviour.
For most children, Sensory Integration develops in the course of ordinary childhood activities. Motor planning ability is a natural outcome of this process, as is the ability to adapt to incoming sensations. For some children, Sensory Integration does not develop as efficiently as it should. When this process is disordered, a number of problems in learning, development and behaviour may become evident.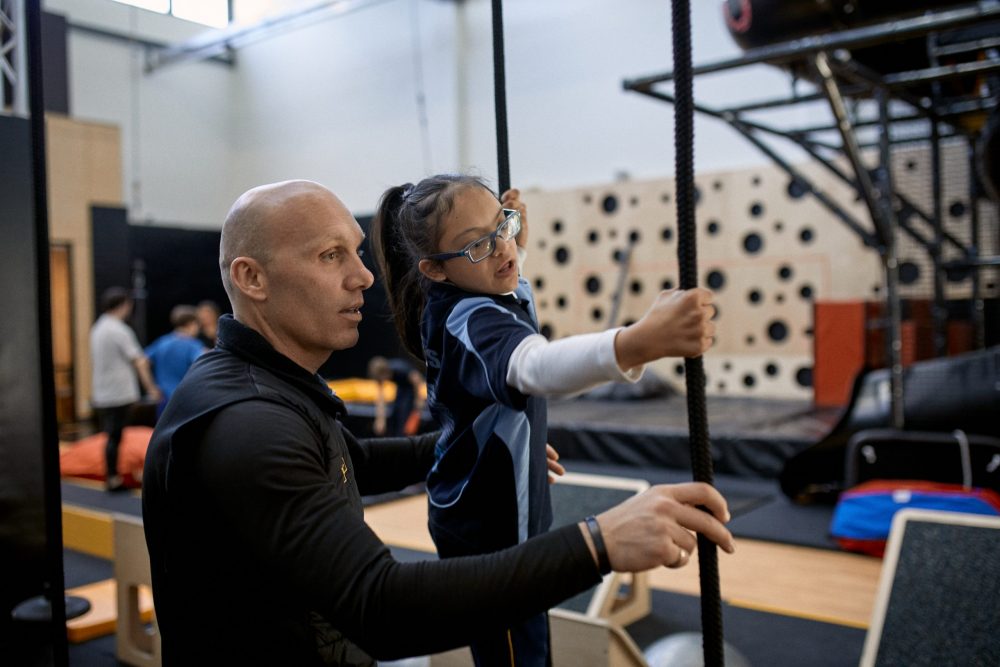 Ayres Sensory Integration (ASI®) therapy is based on the work of A. Jean Ayres (Occupational Therapist and Psychologist), that is entrenched in neurodevelopment. ASI® Therapy is designed to help those with sensory processing difficulties, give meaning to what is experienced by sifting through information and organising it to aid focus.
At OTFC, we have adopted the evidence-based ASI® therapy framework to ensure that our services are goal oriented and outcome driven. All OTFC Therapists deliver Occupational Therapy with the ASI® Fidelity Measures in mind; ongoing professional development is consistently targeted towards a therapeutic approach that adheres to guidelines of best Occupational Therapy practice.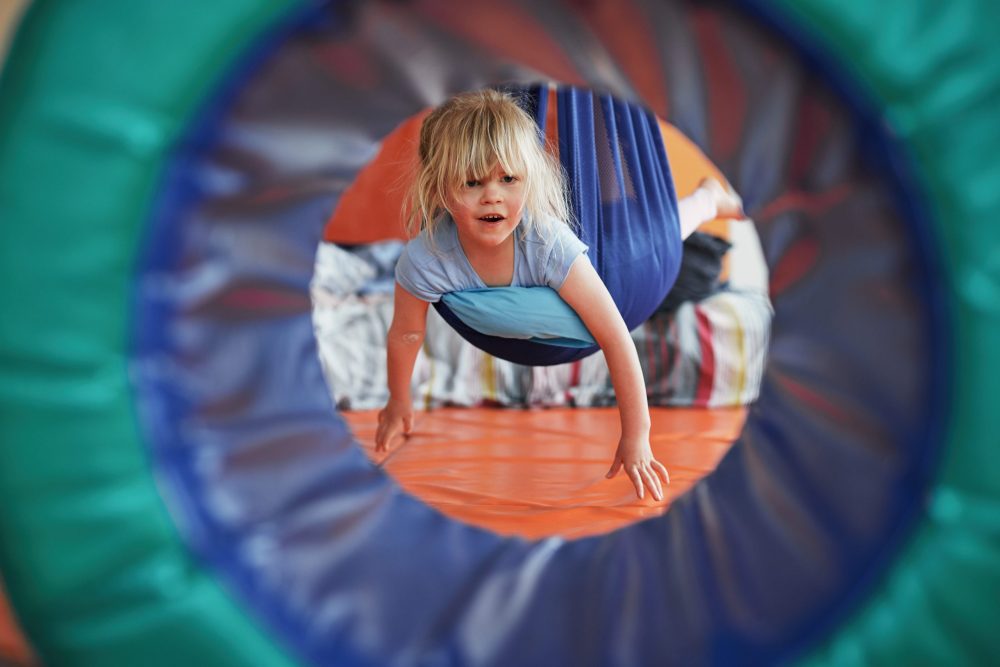 Whilst we use ASI® Therapy as our foundation when delivering services, all OTFC Therapists consistently aim to support the development and independence for our clients, using only evidence- based research. This may require the adoption of additional Occupational Therapy frameworks and compensatory strategies should it be necessary.
Not all children with learning, developmental or behavioural problems have underlying sensory integration difficulties. There are certain indicators, however, that can signal a parent that such difficulties may be present.

What are the indicators your child might need OT?
When the behaviour is baffling, the physical is failing and the doing needs improving.
KEY INDICATORS IN YOUNG PEOPLE INCLUDE:
1. BEHAVIOUR: Frustrated, angry, unwilling to try, defiant, tired, unmotivated, not being excited to do things, difficulty interacting socially with their peers.
2. COORDINATION: Both fine and gross motor. This includes achieving motor milestones in walking (gross motor) and grasping objects (fine motor) and is often evidenced in a child's play (their daily occupation).
3. FUNCTION: Problems performing daily activities become more obvious as children get older. Difficulty with handwriting, dressing, playing sports, using a fork and knife, maintaining attention, learning.
Some OTFC ideas for Christmas
1. CHRISTMAS TREE

Standing up tall on one foot, try to balance. Once you can do this for a minute, try to rest the leg off the floor on the other leg's knee. Once this becomes easier try and hold your hands above your head. This activity is great to develop balance, core stability and postural strength.
2. CHRISTMAS COOKIES
Baking Christmas cookies is a great activity to work on functional skills in the kitchen, following the steps of a recipe and measuring ingredients. Recipes where you have to knead the dough with your hands, and then roll out with a roller provide the opportunity to develop tactile input to the hands and bilateral coordination with rolling. Bilateral coordination is also developed through one hand holding the bowl while the other hand mixes with the spoon. Encouraging decorating the cookies with small decorations (i.e. M&M minis, icing pens etc) encourages pincer grasp and fine motor skills.
3. HELP SANTA FIND HIS WAY

Sometimes it can be difficult for Santa to find his way through your house at night in the dark with all the furniture in the way. Find out how this might feel for Santa by playing this fun game. Setting up objects around the room (i.e. pillows, chairs etc.), get a friend or family member to try and direct you to the Christmas tree without touching the objects in the way. The catch is, you have to wear a blindfold, so you will have to listen carefully as you can't see. This game is a great way to develop body awareness, balance without vision, left and right discrimination and following verbal instructions. NOTE: if you don't have a blindfold; scarfs and headbands work well.
OTFC Adelaide | Parkside | Mile End South
New sites in 2023 Riverland | Angle Vale
otfcgroup.com.au