"We have the best job in the world, we change lives!"
KIDDO recently caught up with Nicole Eglinton, founder, and CEO of Little Allied Health, and it was clear within seconds that Nicole and the team love what they do (and they have fun doing it too)!
Little Allied Health was the vision of Nicole, an experienced and well-respected audiologist, over 10 years ago with Little Ears introduced to offer South Australian families private paediatric audiology care. The clinic quickly grew quickly as word spread across Adelaide, after all, who knew a hearing test could be FUN!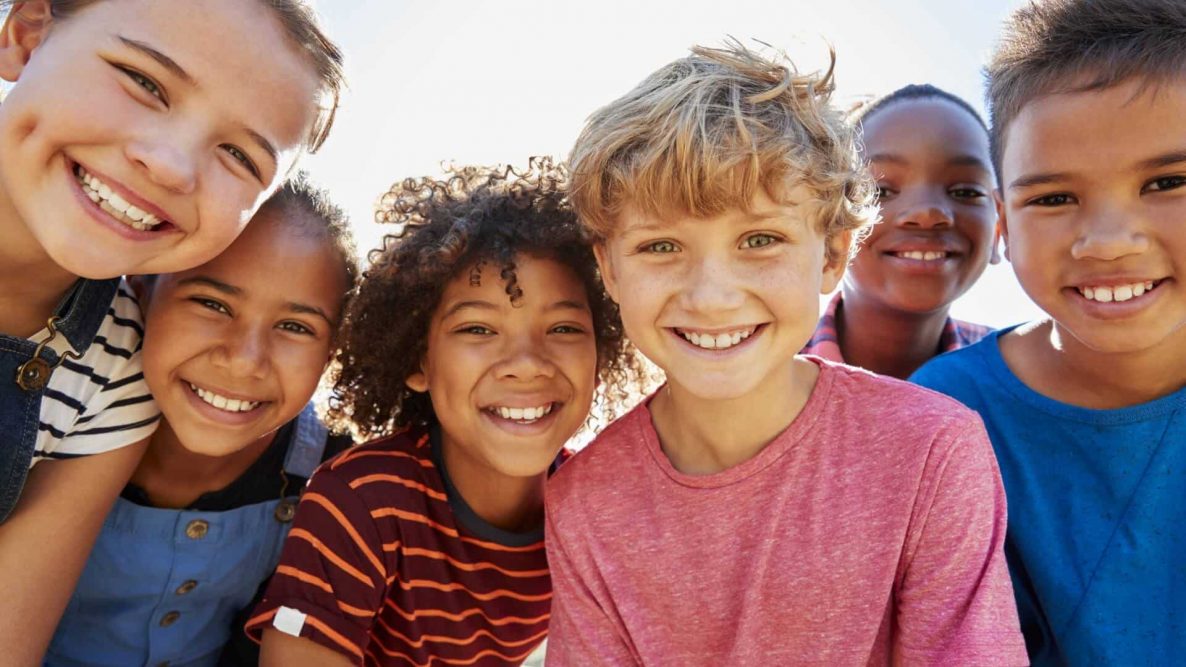 With the success of Little Ears, Nicole decided to broaden the 'Little' service with the introduction of Little Speech (speech pathology) in 2019 and Little Minds (psychology) in 2020. It was then Nicole realised that many 'littles' make one big mouthful when answering the phone, that Little Allied Health was born!
Little Allied Health now offer a range of evidence-based services provided by an experienced team of paediatric audiologists, speech pathologists and psychologists who put children and families at the centre of all they do!
Every child and family are unique, and so too are each child and family's choices, challenges, goals, and priorities – one size absolutely does not fit all! – Nicole Eglinton
Children and families are quickly made to feel at home at Little Allied Health, with both the Colonel Light Gardens and Elizabeth Vale clinics friendly and welcoming – as one child recently commented, "this place feels like a great big hug!".
So how can Little Allied Health help your child and family?

Early Communication Development
Communication is all about connection – and that's where the Little Allied Health team begin.
In most cases, the team begin with a comprehensive hearing assessment, followed by an initial speech pathology appointment where they get to know your child and family and get a sense of where you're at and what you need. Getting started early is critical if you're worried your child might be having trouble with hearing, listening, or communicating – it doesn't hurt to ask some questions.
Little Listeners Program
for Children who are Deaf or Hard of Hearing (DHH)
Little Allied Health is known and respected for their family-centred early intervention program for children who are deaf or hard of hearing, and their families. The clinic boasts a team of highly qualified and experienced clinicians with specialised training in working with children who are deaf or hard of hearing.
Whatever your child's communication journey looks like, the team at Little Allied Health are ready to provide you with evidence-based information to help you make great choices for your child and family. Did you know they also offer a private paediatric cochlear implant program?

Auditory Processing
Auditory Processing (AP) is often referred to as "the brainwork of hearing" or more simply "what we do with what we hear". Did you know that between 3% and 5% of children, equivalent to at least one child in every class, have an Auditory Processing Disorder (APD)?
Children with an APD can:
find it hard to hear and remember things when it's noisy (which we know most classrooms are),
mis-hear or mis-understanding things that people say to them,
mix up sounds and words that are similar,
have trouble remembering and following instructions,
get easily distracted,
have poor organisational skills, and
have trouble with reading and spelling.
Little Allied Health has been a leader in field of Auditory Processing (AP) assessments and treatment in South Australia for many years now. The team are always looking for ways to improve and enhance their AP services, and now offer AP screening for children in kindergarten and tailored therapy programs to help children develop their listening, language, and literacy. Little Allied Health also offer Personal Listening Device (PLD) trials – a PLD can be a game changer for kids who find noisy environments tricky.
Psychology
Little Allied Health's psychology services are tailored for children and young people who need a little extra support with their learning or big feelings. If you are concerned about your child's thinking, learning or problem-solving skills, a Cognitive or Educational Assessment may help you understand more about your child and identify how you can help. Therapy appointments for emotional and behavioural challenges are also offered in a safe and supportive environment. Many children need help at times, and the team are here to offer guidance and strategies for your child and family.
How do you access these services?
You don't need a referral to see the team at Little Allied Health, but in some cases, having a referral from your doctor can give you access to Medicare rebates. Speak to your doctor about a referral or setting up an Enhanced Primary Care (EPC) or Team Care Arrangement (TCA). You may also be able to claim your appointment on your private health insurance, and if your child has a plan through the National Disability Insurance Scheme (NDIS), Little Allied Health are set up to provide services to self-managed and plan-managed clients.
We LOVE what we do.

Don't believe us? Come see for yourself!
---
Where can you find the team at Little Allied Health?
Colonel Light Gardens: 24 The Strand, Colonel Light Gardens SA 5041
Elizabeth Vale: 72 John Rice Ave, Elizabeth Vale SA 5112
(08) 8120 2110
reception@allearsandspeech.com.au
littlealliedhealth.com.au