This year, gift the wild with an adventurous experience at Adelaide Zoo or an exciting exploration through Monarto Safari Park.
Share a wild experience together
Adelaide Zoo and Monarto Safari Park offer a remarkable amount of animal experiences that cater to all interests. Whether the dad in your life is interested in species big or small, there's an experience waiting for him.
Choose an animal experience voucher that range from experiencing the grandeur of rhinos to the intricate world of stick insects, and so much more. What's more, these vouchers are available for purchase online, making it incredibly convenient to surprise your dad with a one-of-a-kind adventure that he'll treasure forever.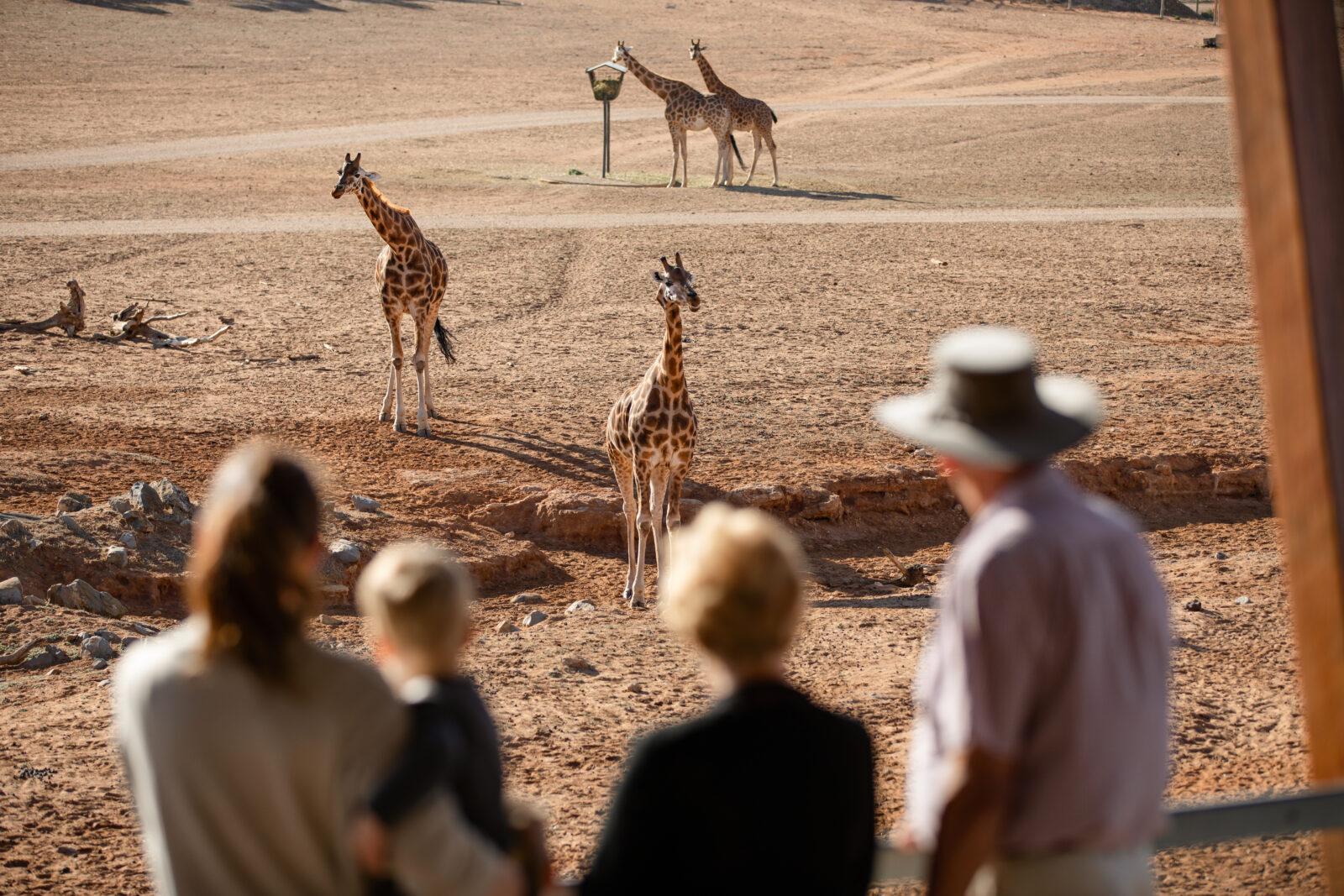 Animal experiences are also a perfect way to give the gift of bonding – feeding a giraffe together will be a special memory everyone will cherish. We all know life can get a little chaotic, so the gift of time together at the Adelaide Zoo or Monarto Safari Park is the perfect chance to spend some quality time together as a family.
Drop in for a shop
For those who want to give a physical gift to dad, a visit to the Zoo and Safari Shops is another great option. The shops are stocked with a diverse range of items that are perfect for Father's Day gifting.
From quirky socks and stylish jocks to mugs that carry a touch of wildlife charm, there's something for every dad's taste. And if he likes a drink, consider choosing from a selection of wines and whiskeys that are bound to impress.
The best part is that you can drop into one of the Shops anytime during visiting hours for free – no need to pay for an entry ticket!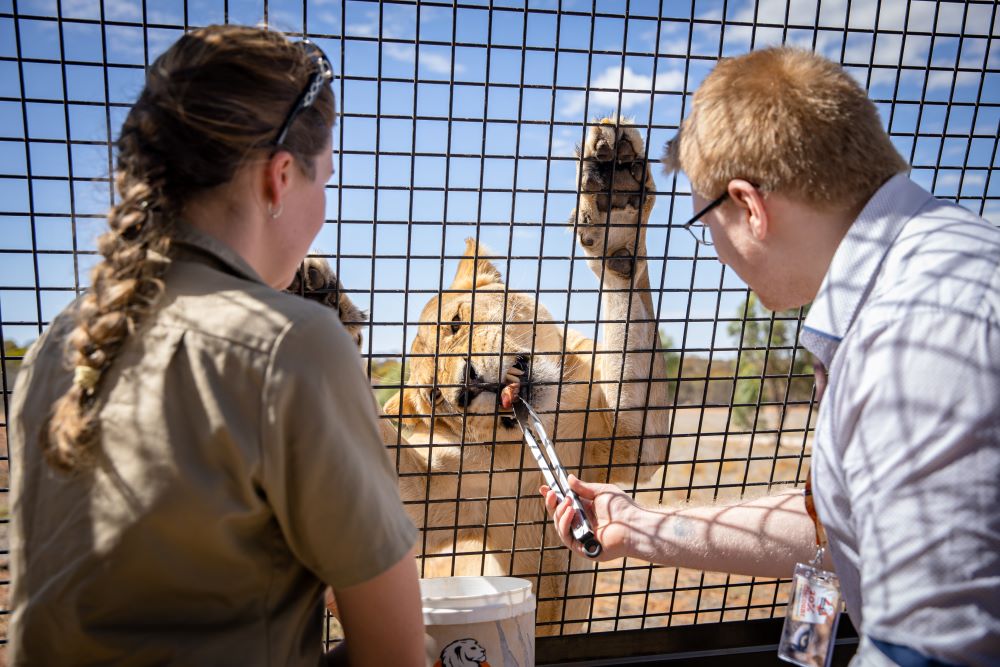 Father's Day Brunch
Why not go that extra mile and start dad's day off right with a delicious brunch in Fig Tree Function Room at Adelaide Zoo. Indulge in a big breakfast along with tea or coffee, unlimited fresh juices, yoghurt cups, freshly baked Danish pastries, and more!
Find out more information here.
Supporting conservation projects
What makes these gifts even more special is the impact they have on the world around us. By purchasing a gift from Adelaide Zoo or Monarto Safari Park, you're directly contributing to conservation projects that span from local initiatives to global efforts. Your gesture of love and appreciation for your dad extends beyond him—it reaches into the realm of wildlife conservation, supporting the protection and preservation of various species and their habitats.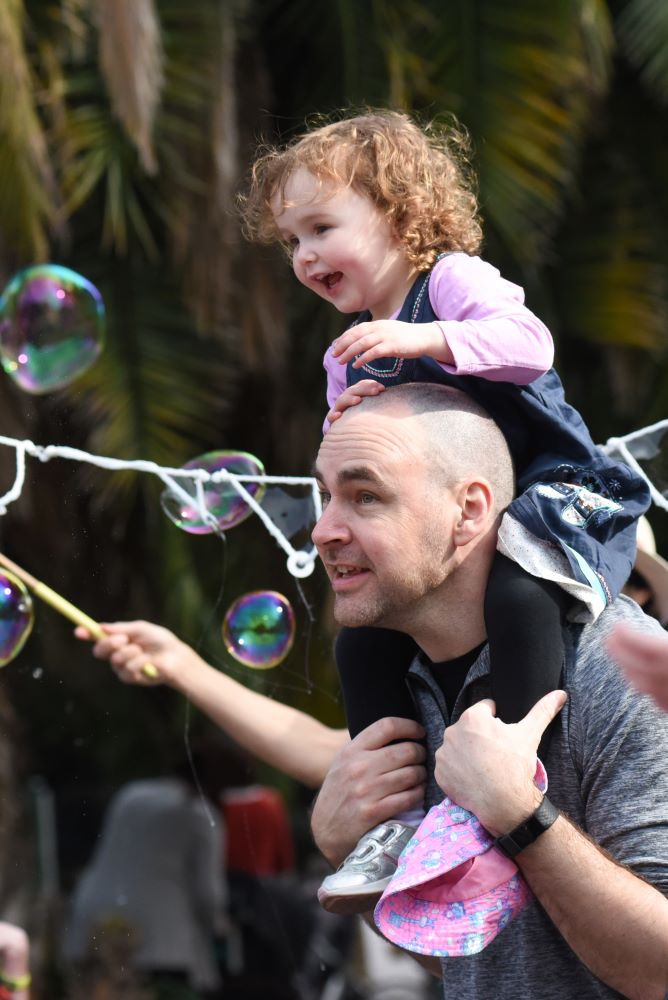 This Father's Day, go beyond the ordinary and give the dad in your life an experience that will engage his sense of adventure and curiosity. Choose the Adelaide Zoo or Monarto Safari Park to gift the wild and make memories that will last a lifetime. Whether it's the thrill of meeting ginormous giraffes up close or the joy of handing feeding penguins, there's no better way to show your appreciation for the dad who deserves the extraordinary.
Don't wait! Visit Zoos SA's website today to explore the range of animal experience vouchers and charming gifts available, and use this as an opportunity to contribute to a better world while celebrating the special dad in your life.
---