South Australian schools provide a wide range of scholarships to support and encourage students in their educational journeys. These scholarships offer a multitude of benefits, including financial assistance, recognition of achievement, and access to exceptional educational opportunities.
Scholarships are available at various levels of education, from primary school to secondary school and beyond. They cover a diverse range of fields, including academic excellence, sports, arts, music, leadership, and community involvement. These scholarships aim to reward and nurture talent, providing students with the resources they need to excel in their chosen areas of interest.
The path to a brighter future starts here.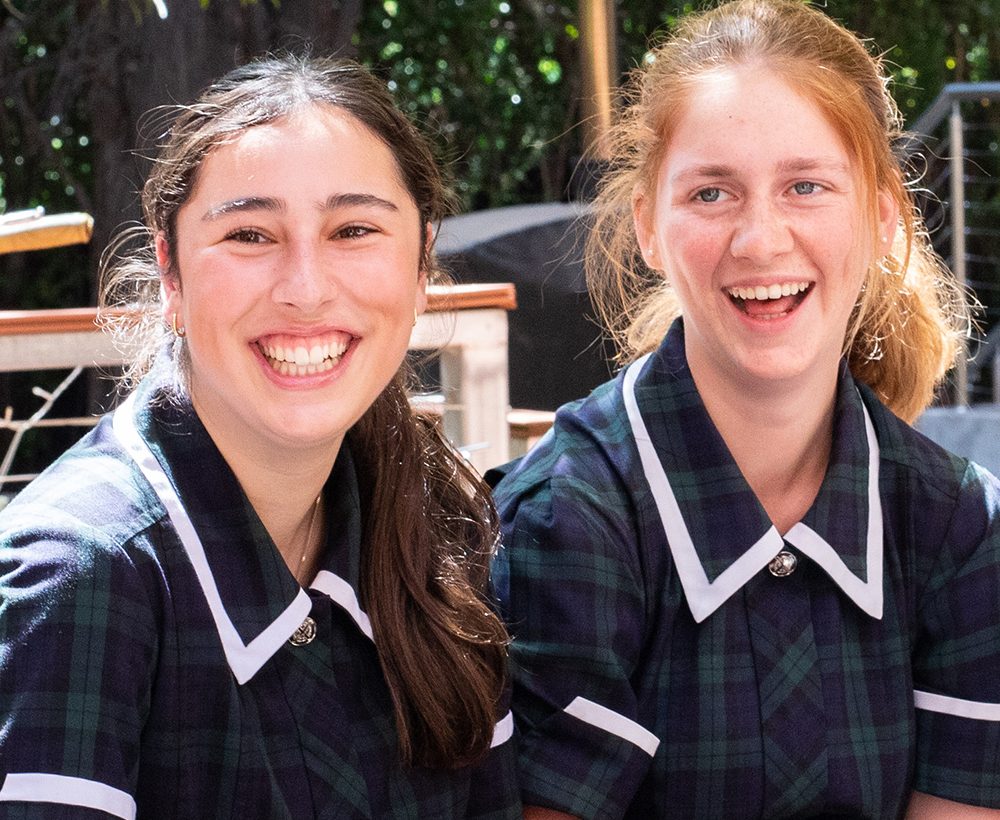 SEYMOUR COLLEGE
Through the scholarship program offered at Seymour, the College seeks to attract aspirational young women with a diversity of interests, abilities, backgrounds and a natural curiosity of the world, to contribute to the depth of the community. The scholarships on offer include Academic, General Excellence, Music, Boarding and AIEF (Australian Indigenous Education Foundation) Scholarships. In addition, our Roy and Marjory Edwards Scholarships are open to residents of the Northern Territory who can demonstrate solid all-round capabilities and a willingness to contribute to boarding life and the College.
In 2024, a new scholarship has been established, kindly donated by Old Collegian Dr Sarah Dolder (Bowen, '93) who is a medical, surgical and cosmetic dermatologist at Greenwich Point Dermatology in New York City. The Sarah Bowen General Excellence Scholarship will provide for a student entering Year 10 as a boarder, with an interest in pursuing a career in Medicine, who would not ordinarily be able to afford a private school education.
Seymour College
546 Portrush Rd, Glen Osmond
seymour.sa.edu.au
---

ST ANDREW'S SCHOOL
St Andrew's School is pleased to offer scholarships for students with exceptional ability and potential in a range of areas, including academics, music, and STEM. These scholarships offer a unique opportunity for primary aged children to receive a high-quality education that may not have been possible otherwise.
At St Andrew's School, we provide a comprehensive primary education that focuses on academic excellence and the holistic development of every child. Our experienced teachers are committed to cultivating each student's unique strengths and talents, while our curriculum is aimed at igniting a lifelong passion for learning. Students will have access to an array of resources including, state-of-the-art facilities, a diverse student body, and a supportive community of parents and teachers.
To learn more about our Scholarships, including the ACER, Music, Bright Futures, or the Stewart Family STEM Scholarship, please visit standrews.sa.edu.au/scholarships. Alternatively, please contact our Enrolments Office on 8168 5511 for further information.
St Andrew's School
22 Smith Street, Walkerville
standrews.sa.edu.au
---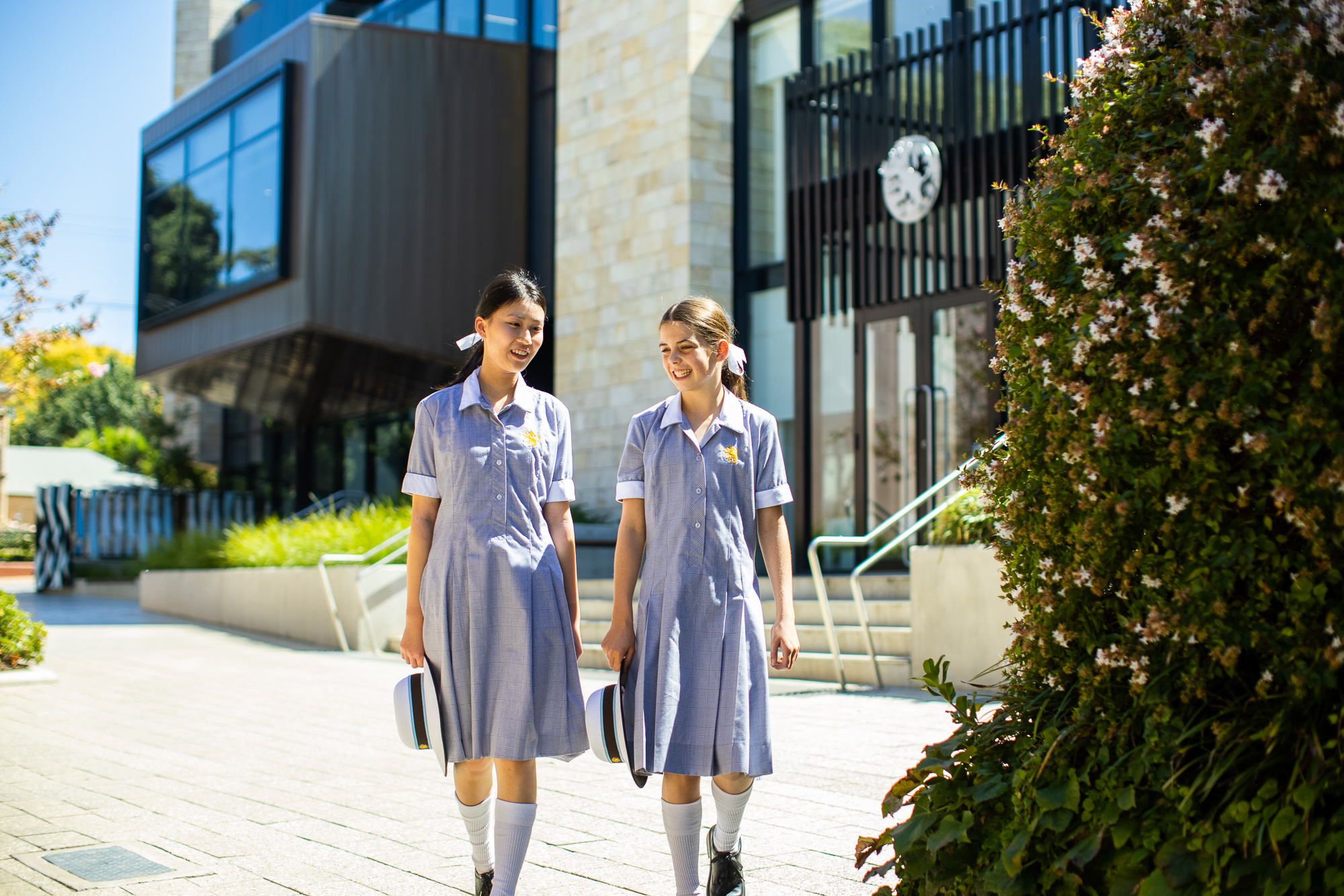 WILDERNESS SCHOOL
Each year Wilderness School offers several Middle and Senior scholarships to girls who have demonstrated outstanding academic ability, a commitment to pursuing further academic success, who embody the School Values and in turn make a significant contribution to the life of the School.
A Wilderness Tuition Scholarship will provide your daughter with every opportunity to achieve her personal best and to become an independent and responsible young woman, able to take her place confidently in the world beyond school.
Scholarships are available for Academic, Music and Boarding as well as for girls who financially would not otherwise have the opportunity to attend the School. This includes our 2025 Year 9 Community Entrance Scholarship, which is awarded to a deserving girl with an excellent academic record who would receive the greatest benefit from this opportunity.
Applications for both partial and full scholarships commencing in 2025 open in September 2023. Discover more at wilderness.com.au/scholarships
Wilderness School
30 Hawkers Road, Medindie
wilderness.com.au
---
​​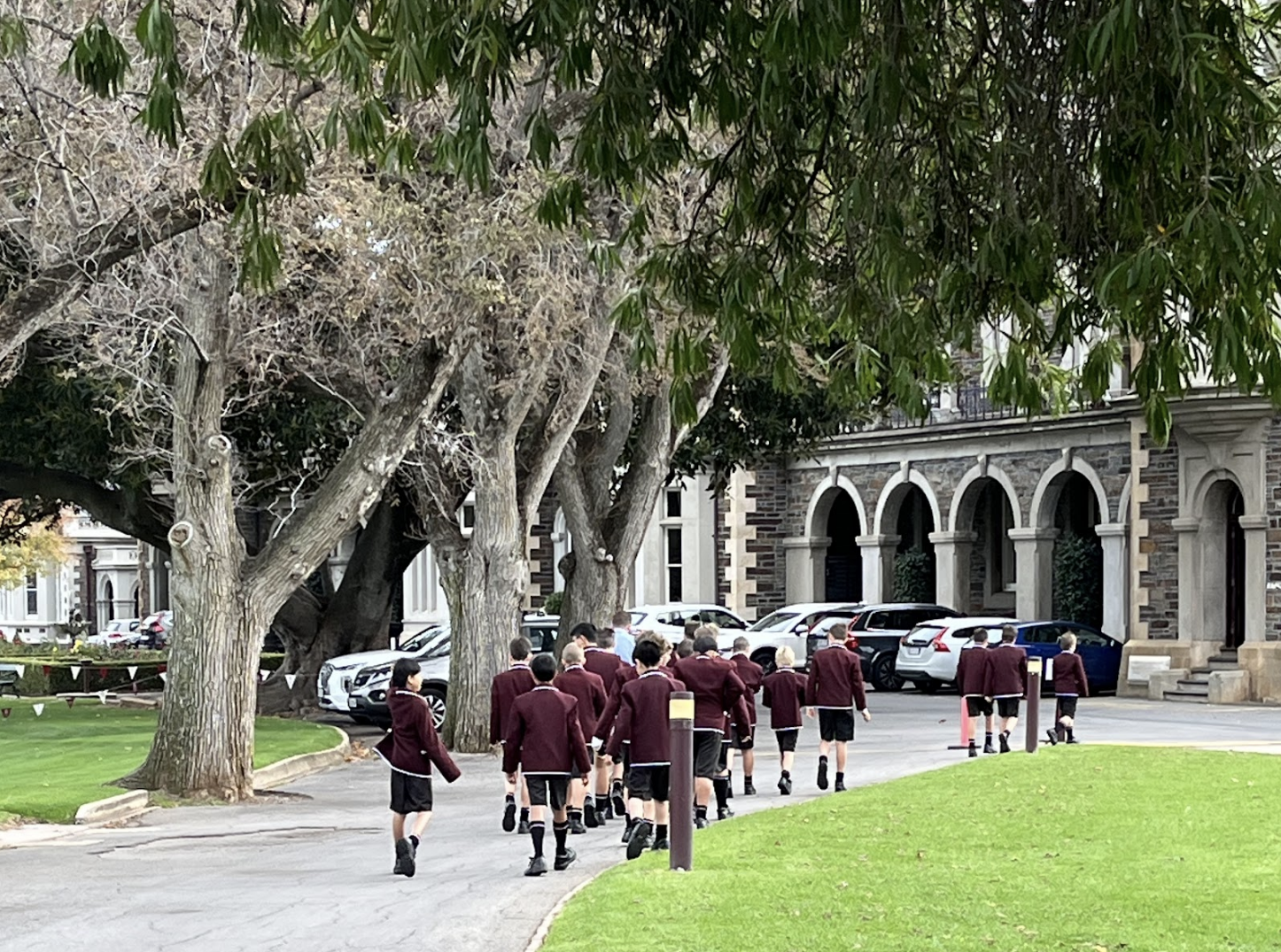 PRINCE ALFRED COLLEGE
Prince Alfred College has a proud tradition of offering scholarships to boys who would benefit from, and contribute to, our academic and co-curricular programs, and to the wider College community. We value the diversity of cultures, backgrounds and perspectives that our scholarship program brings, which enriches the learning experience for all students.
Through the generosity of our College community, we are able to offer a broad range of scholarships, including Academic Scholarships, Music Scholarships, General Excellence Scholarships and Boarding Scholarships.
Our second round of 2024 Scholarships will open on Monday 22 May and close on Friday 14 July. We will be accepting applications for General Excellence Scholarships and Boarding Scholarships. These will be awarded to students who demonstrate outstanding academic achievements, exemplary work ethic and character, and all-round ability and enthusiasm across a broad range of disciplines.
For further information, please contact Rachel Marchetto, Director of Admissions, on 8334 1275 or rmarchetto@pac.edu.au
Prince Alfred College
23 Dequetteville Tce, Kent Town
pac.edu.au
---

ST MARY'S COLLEGE
St Mary's College has been educating and empowering young women for over 150 years. We value student excellence and diversity and seek to recognise this by providing several scholarships each year for students who would not otherwise be able to attend the College.
A St Mary's Scholarship student will willingly contribute to life at the College by demonstrating outstanding personal values, leadership potential, engagement in learning and a commitment to welcome inclusivity and social justice.
Scholarships available:
Principal's Scholarship Year 7 – Selection criteria include academic achievement, personal qualities, and involvement in co-curricular activities.
Reconciliation Scholarship – Awarded to eligible Indigenous Australian students at any year level.
Catholic Parish Primary School Scholarship Year 7 – Two entrance scholarships are awarded annually to students entering from a Catholic Parish Primary School.
Catholic Schools Scholarship Program (CESA) – for children and young people in care.
For enquiries about Scholarships or Enrolments, please contact our Registrar at (08) 8216 5704 or enrolments@stmarys.sa.edu.au.
St Mary's College
253 Franklin Street, Adelaide
stmarys.sa.edu.au
---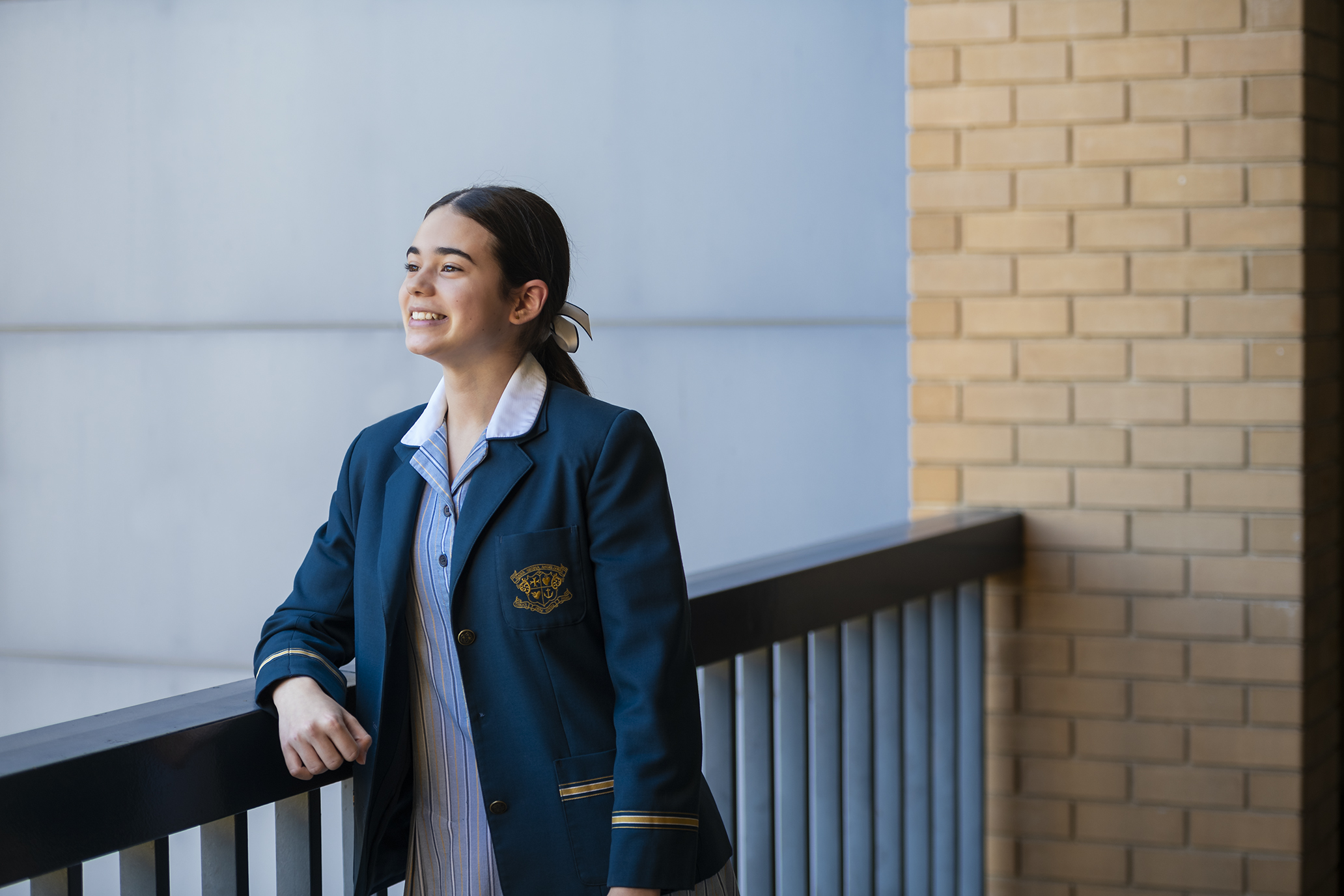 LORETO COLLEGE
Loreto College invites students to apply for our annual Scholarship Program. The School offers a range of opportunities for students who wish to attend the College and excel. As we prepare for our 2025 intake, we are offering the All-Rounder Scholarship for Years 5 and 7 students, as well as the prestigious Gonzaga Barry Scholarship, which is a full bursary scholarship available to any new student seeking enrolment into the College.
To find all the necessary details and stay informed about these scholarships, please visit our website where you will find up-to-date information on eligibility criteria, application processes, and deadlines.
At Loreto College, we are committed to providing exceptional educational opportunities for students who demonstrate outstanding potential and a passion for learning. Our scholarships aim to recognise and support students who embody Loreto's values and are eager to contribute positively to our vibrant community. Don't miss the chance to apply for these remarkable scholarships and join us on an enriching educational journey at Loreto.
Loreto College
316 Portrush Road, Marryatville
loreto.sa.edu.au
---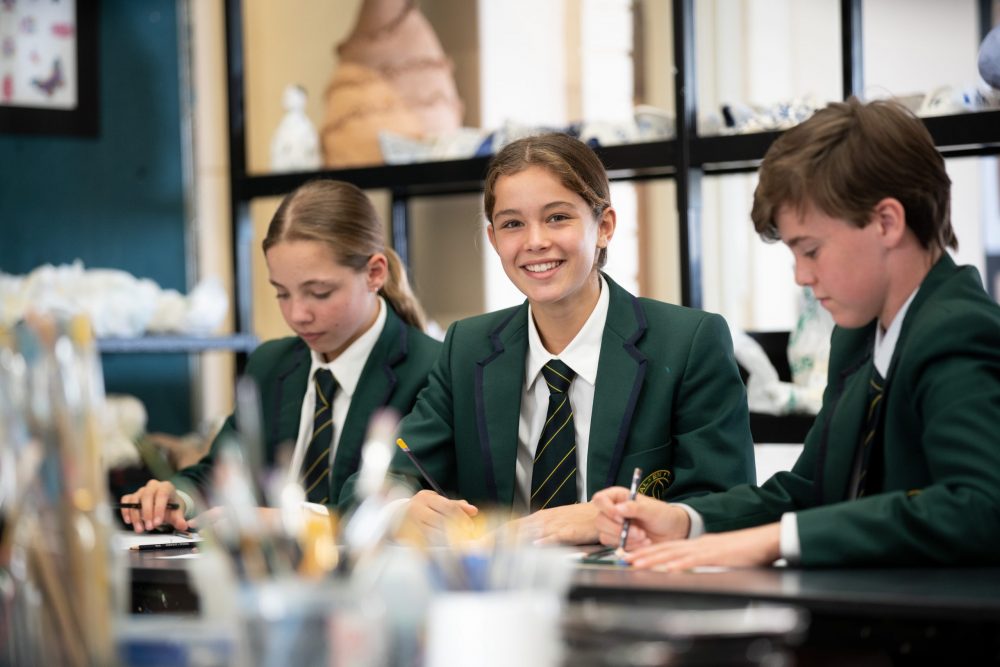 MERCEDES COLLEGE
International Baccalaureate Scholarship
Mercedes College fosters independent thought, supports creative thinking and encourages academic excellence, to prepare students to be leaders, for life.
As a leading coeducational International Baccalaureate world school, we proudly offer the IB Diploma Programme.
If you love a challenge, and have a thirst for knowledge, join us at Mercedes College.
Through our IB Diploma Scholarship, students entering their final years of secondary school, and not currently enrolled, can complete this internationally recognised course at Mercedes College. Applications open later this year.
Mercedes College. Where students flourish.
Mercedes College
540 Fullarton Road, Springfield
mercedes.catholic.edu.au/enrolment/scholarships
---

UNIVERSITY SENIOR COLLEGE
University Senior College invites prospective and current students to apply for a range of Scholarships that are available to pursue study in Years 10, 11 and 12 in 2024. The College seeks aspirational young women and men with a diversity of interests, abilities, backgrounds, and a natural curiosity of the world, to contribute to the depth of the community.
A scholarship is a tuition fee remission awarded to a student based on either academic achievement and/or show aptitude in a broad range of areas or excellence in a specific field.
Each year, University Senior College offers places to students who demonstrate ability and who embody the College's values of integrity, respect, and diversity exhibiting a desire to be community minded while striving for personal excellence.
University Senior College
The University of Adelaide, North Terrace
usc.adelaide.edu.au/enrolment/scholarships
---

BLACKFRIARS PRIORY SCHOOL
Blackfriars Priory School offers a diverse range of scholarships each year to support students in their educational journey. These scholarships recognise students' personal qualities and achievements across various fields, aligning with the School's commitment to providing a well-rounded education.
One notable scholarship is the AX Academy Scholarship, which offers a 50% reduction in tuition fees for students enrolled in the Secondary School, providing an enriching learning experience through problem-solving and project-based activities in STEM disciplines. Additionally, there are scholarships available for music, general excellence, organ studies, and the preservation of cultural heritage.
Blackfriars Priory School, known for its holistic approach to education, encourages prospective families to explore the scholarship opportunities and the benefits of enrolling their sons at the school.
Applications for scholarships will open later in the year, and more information can be found on the website or by contacting the School directly.
Blackfriars Priory School
17 Prospect Rd, Prospect
blackfriars.sa.edu.au
---