The Hills Montessori Preschool has established itself within the community as offering a nurturing environment that empowers children to thrive.
A comprehensive curriculum
The Hills Montessori Preschool prides itself on a curriculum that goes beyond the basics. Early literacy and numeracy skills form the bedrock, setting children on a path to academic success. However, it doesn't stop there. The educational experience encompasses enriching experiences in geography, history, biology, art, and physical education.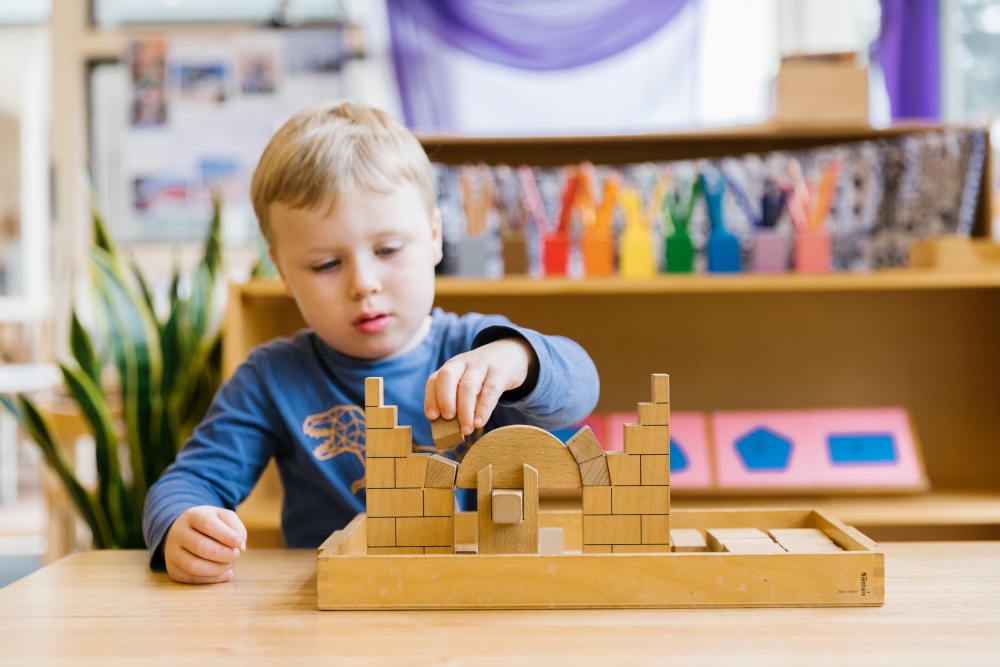 Practical life: Fostering independence and concentration
One of the distinctive features is the "practical life curriculum." Through engaging activities like food preparation, cleaning, and caring for the natural world, children develop life skills while honing concentration and independence. This hands-on approach instills a sense of responsibility and deepens their connection to the world around them.
Outdoor exploration wonderland
Students at The Hills Montessori Preschool have the opportunity to explore a beautifully renovated outdoor bush play area, complete with climbing structures and discovery zones. For quieter moments, children can relax in cozy nooks and serene seating areas, wander through native gardens, engage in imaginative play at the mud kitchen, or find solace in the teepee cubby area.

Seamless transition to Primary School
As children approach the age of 4.5 years, they are invited to participate in our Extended Day program. This extension of the Preschool program aims to promote collaboration among teachers, families, and students, facilitating a seamless transition from Preschool to Primary School.
For those seeking a preschool experience that goes above and beyond, The Hills Montessori Preschool is a shining example of educational excellence. Here, young minds are nurtured, and a love for learning is instilled from the very beginning.
---
For more information: