The bold and innovative $6.2m purpose-built facility, named Tarrkarri (pronounced tar-ka-ri and meaning 'the future' in Kaurna language), was designed to enhance the learning opportunities for students both now and into the future.
Derived from student suggestions, the building's name was chosen via community consultation and is representative of the School's ongoing commitment to acknowledge and respect Kaurna culture and history.
St Andrew's School Interim Principal Cathie Egarr said having a Kaurna name was important to the School and its community, and is fitting with its aspirations for the future of its students and their education.
The architecturally designed and constructed two-storey facility was completed in early 2022 by award-winning architectural firm, Swanbury Penglase and construction company, Partek, thanks to the generosity of the school community and government funding.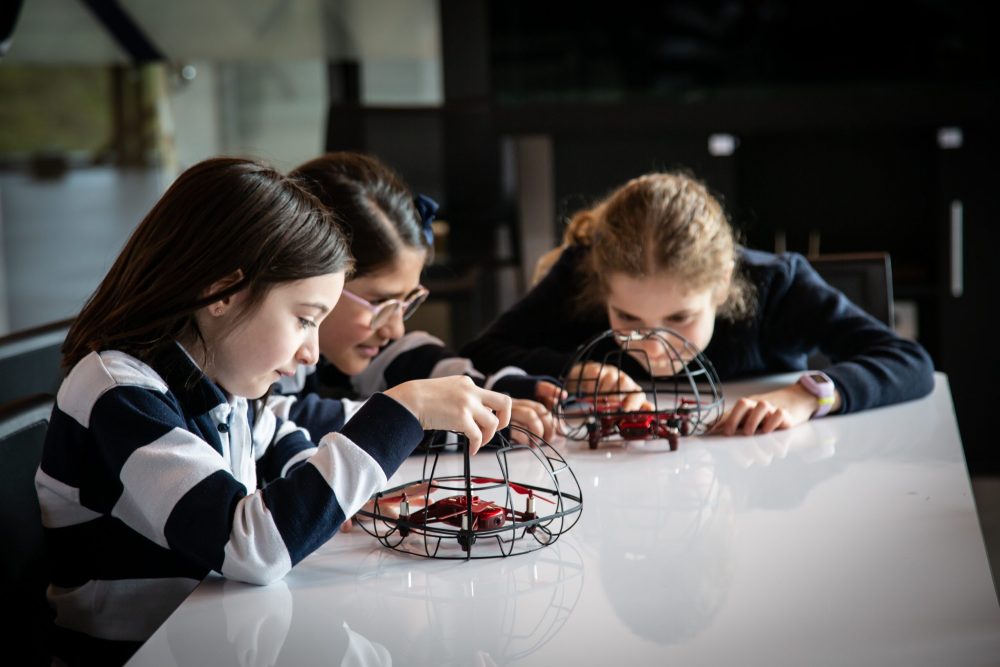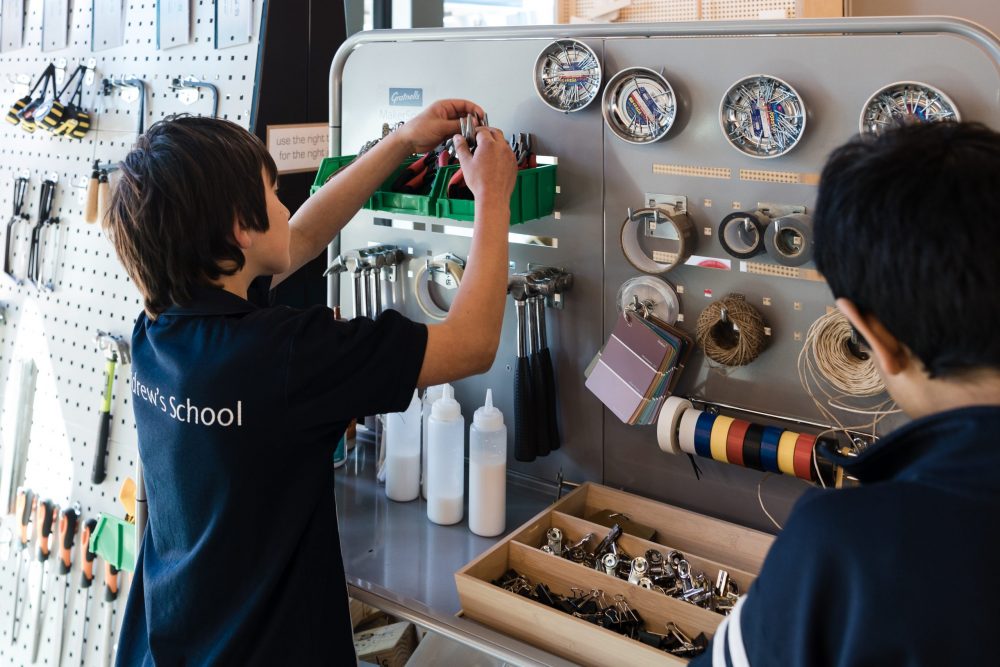 Catering for a new generation of learners, the building features modern 21st century, student-centred, state-of-the-art learning environments, including new STEM facility 'The Collaboratory', which fosters a culture of innovation, entrepreneurship and collaboration.
We know that many of the children entering primary school today will end up working in a job that doesn't yet exist, so it was essential to consider this in the design of the building to ensure we are able to equip children with the tools needed for future success. – Principal, Cathie Egarr
Another key part of the new building works was the construction of an outdoor learning space, known affectionately as 'The Treehouse'. Originally earmarked as a grassed amphitheatre, the space was transformed into nature playground by a small group of students working in collaboration with Climbing Tree Creations, renowned nature play design and construction company. Their vision was to build a treehouse, caves for quiet contemplation and a quarry full of treasures for children to unearth.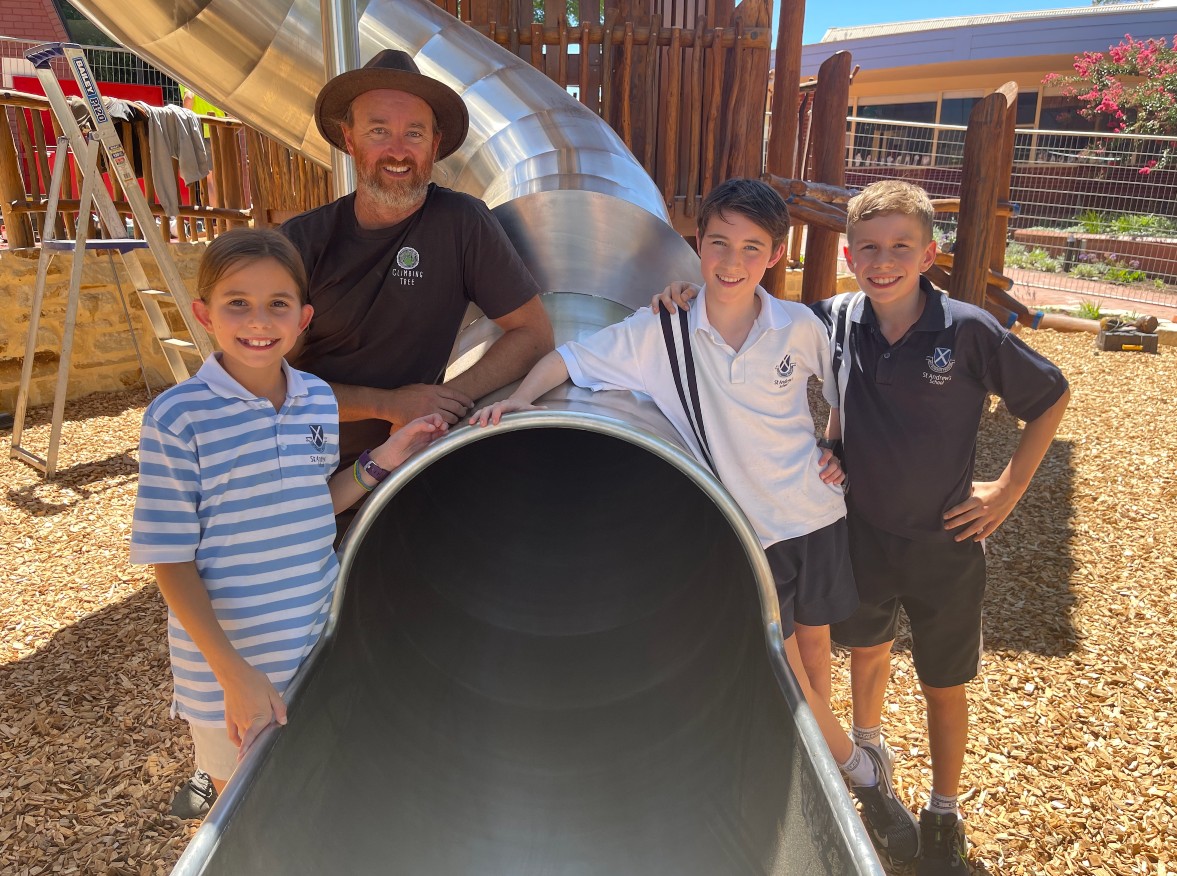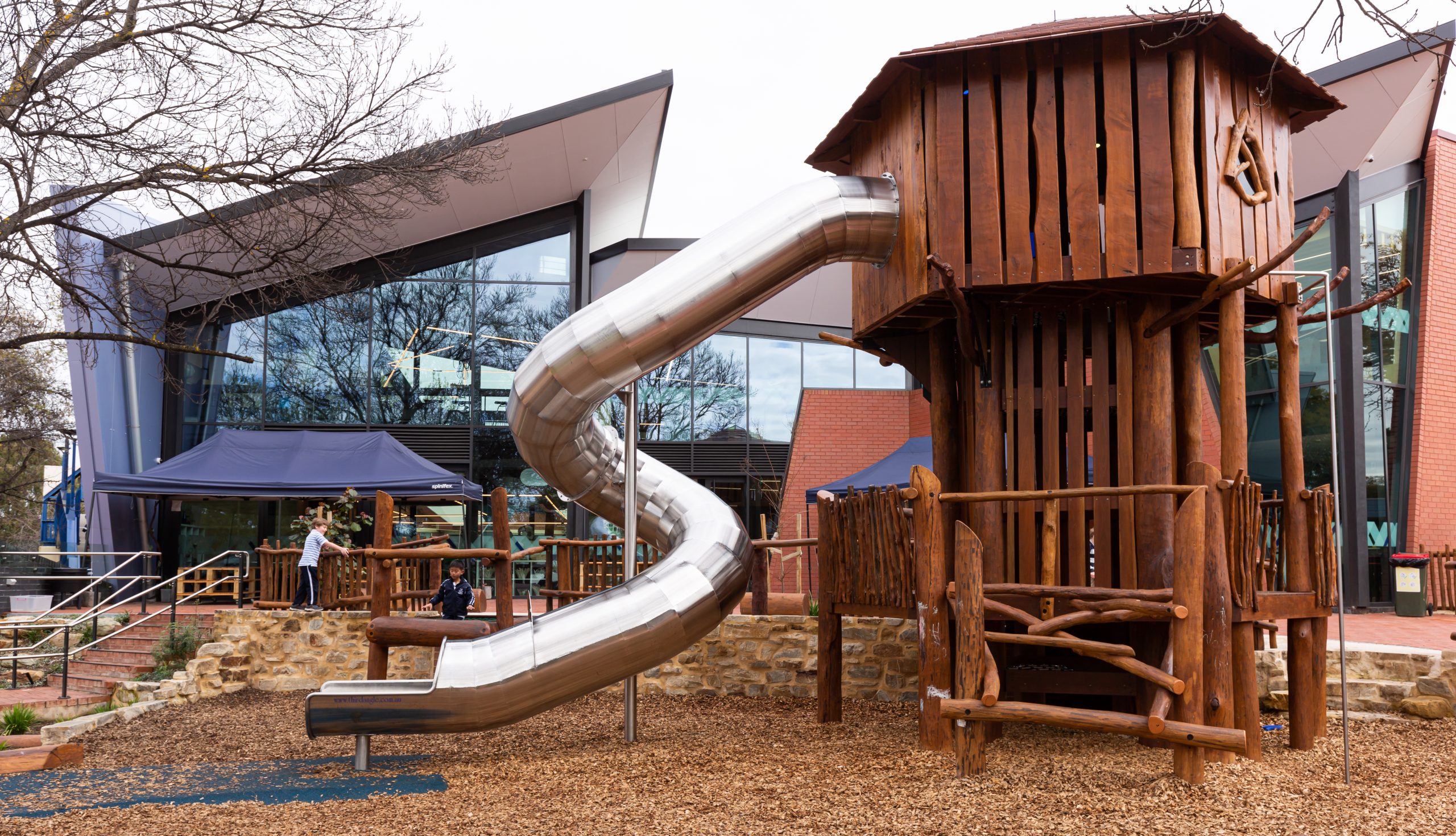 "We know that nature play contributes to the overall physical, cognitive, and emotional development of children, so for us it wasn't about designing just a playground, we wanted to design an outdoor learning space because we know children learn through play," Mrs Egarr said.
The Tarrkarri building and outdoor playspace is an exciting physical expression of St Andrew's School's place as a leader in primary teaching and learning.
The building was officially opened by Lucy Hood MP, Member for Adelaide, on Friday 25 November 2022.