Vibrant canvases fill the walls and paint in every colour of the rainbow is smeared in all directions as the joyous children of Little Picassos undertake their morning class with Janine Boyd, the studios founder.
With humble beginnings at Holdfast Bay Community Centre, Little Picassos began with an intimate class of 8 Pre-school children. After friends and family caught wind, they are now 400 strong and hold weekly sessions across their Glenelg, Hyde Park and Woodcroft studios.
We chatted to Janine Boyd, to find out more about Little Picassos and what they offer: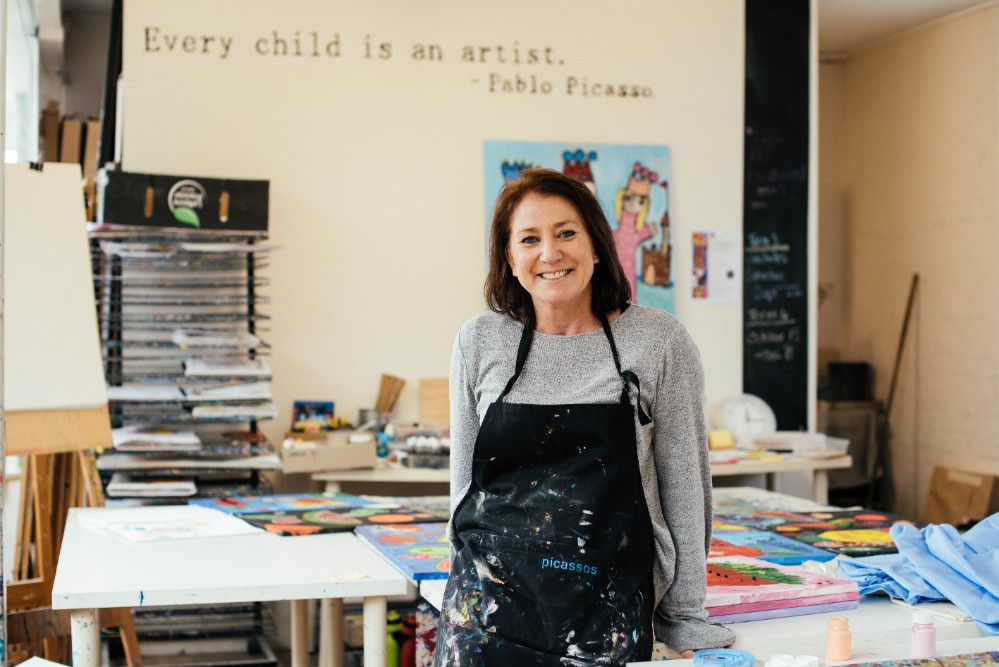 Founder, Janine Boyd, has a Bachelor of Education in Visual Arts with 20 years teaching experience as an art specialist in many South Australian Independent and State Schools, developing her own programmes and dynamic teaching style. Janine, as well as managing/teaching at Little Picassos, creates Artist in Schools programmes for SA, runs Training Workshops for Primary School and ELC staff on teaching for the 'Creative Child' and writes curriculum documents based with Visual Art Education.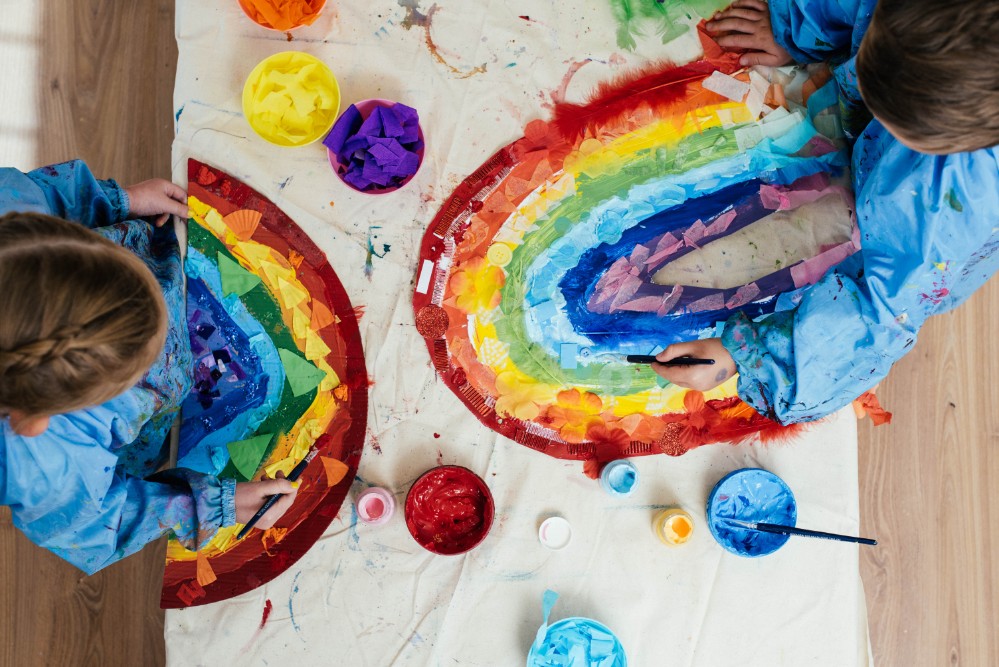 What sparked the inspiration for Little Picassos?
I had worked as an Art Specialist in independent schools for a number of years, creating and developing successful formulas and inspirational art programs. I loved teaching art, especially to young children. I was one of the rst in South Australia to establish specialist art programs for children under 6 years in Primary Schools, realising how important the understanding of line and shape were in early learning for literacy and numeracy development. I could also see there was a gap in the market for quality art classes outside of the school environment, that covered all elements of the art curriculum, not just drawing and painting.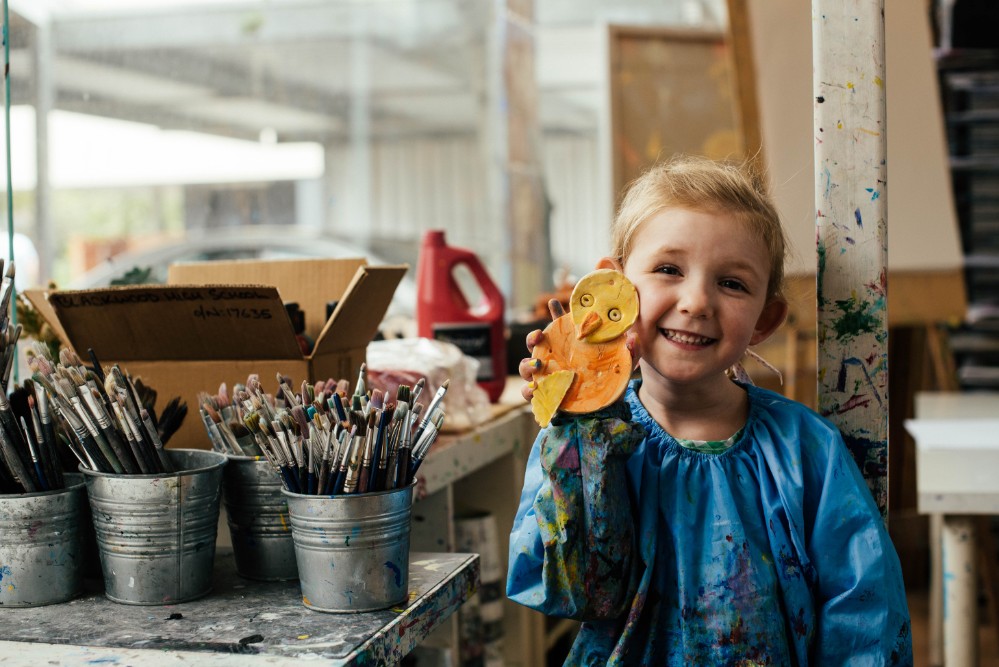 Where do you run your classes?
We have weekly classes across our Glenelg, Hyde Park and Woodcroft studios, as well as delivering programs into schools, kindergartens and ELC's, and running visual art events. During the school holidays we run extended classes, art camps, community events and engage large numbers of children throughout the state, both in the city and regional areas.
How do your classes help young children develop con dence?
Art is an amazing thing for children to be engaged in. It is a great emotional release. They can express themselves, reflect on their thoughts, feelings and the world around them. They can test out ideas, take risks. The great thing in art is there is no right or wrong, just differences, and at Little Picassos we encourage differences, encourage children to share how they perceive something to be. This celebration of the individual child builds self-esteem, and confidence, the self-belief that what they do, see, and feel, is worthwhile and great. Art also has a finished piece to share with others, to show, display and discuss. Parents proudly show off their children's creations and that in itself lets the child know that they and their efforts and worthy and valued.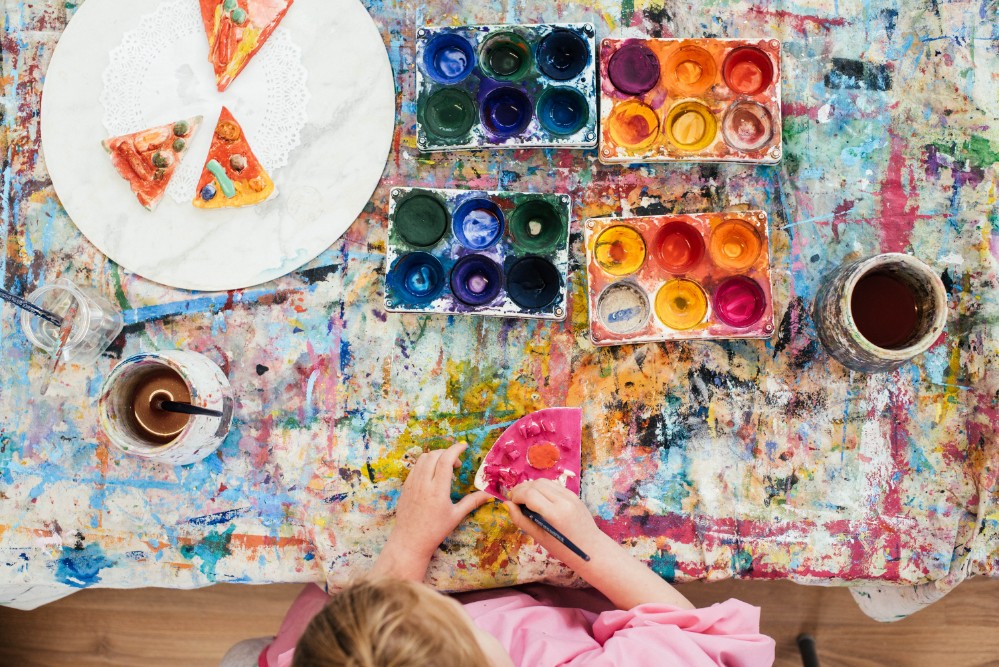 What age groups do you offer your classes to?
Our classes start with our Pee Wee Picassos from two and a half years of age, and pre-schoolers up to 5 years. Once school age, we move into several different groups for all ages and skill levels through to 18 years. We also run special event weekend sessions for families to come together, parent and child, grandparents or family groups so that everyone can be involved in creating together.
What do you have planned for Little Picassos in the future?
We are looking to open a few more studios in new locations in 2019. We have loved running our Summer and Winter Art Camps and plan to build on those to offer more specialist art skill camps, as well as extend our clay workshops and build on the classes offered in those areas as well. There are lots of exciting plans on the drawing board (literally) and we cant wait to share them with you.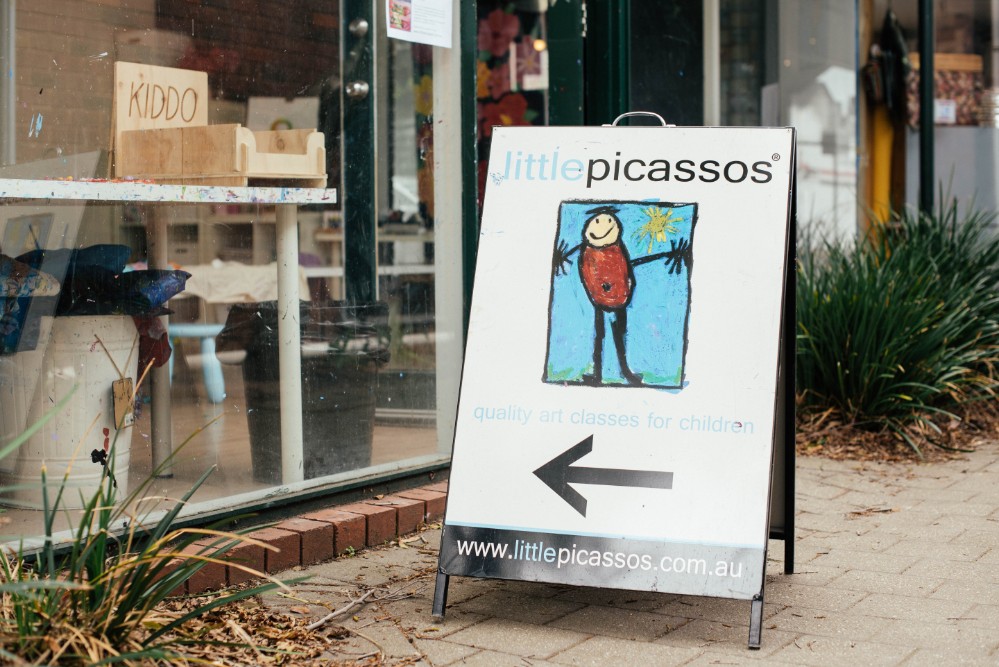 For more information about upcoming holiday classes:
LOCATIONS:
Glenelg
1/686 Anzac Hwy, Glenelg, SA 5045
Hyde Park
Rear of 330 Unley Road, Hyde Park, 5061 (shop 8)
Woodcroft
Room 6, Woodcroft/ Morphett Vale Neighbourhood Centre, 175-183 Bains Road, Morphett Vale, 5162