The School's mission is to create a nurturing environment that values and protects the curiosity, passion, and joyful innocence of childhood. With a dedicated staff committed to delivering the best experiences, care, and educational opportunities, St Andrew's School is where young minds truly thrive.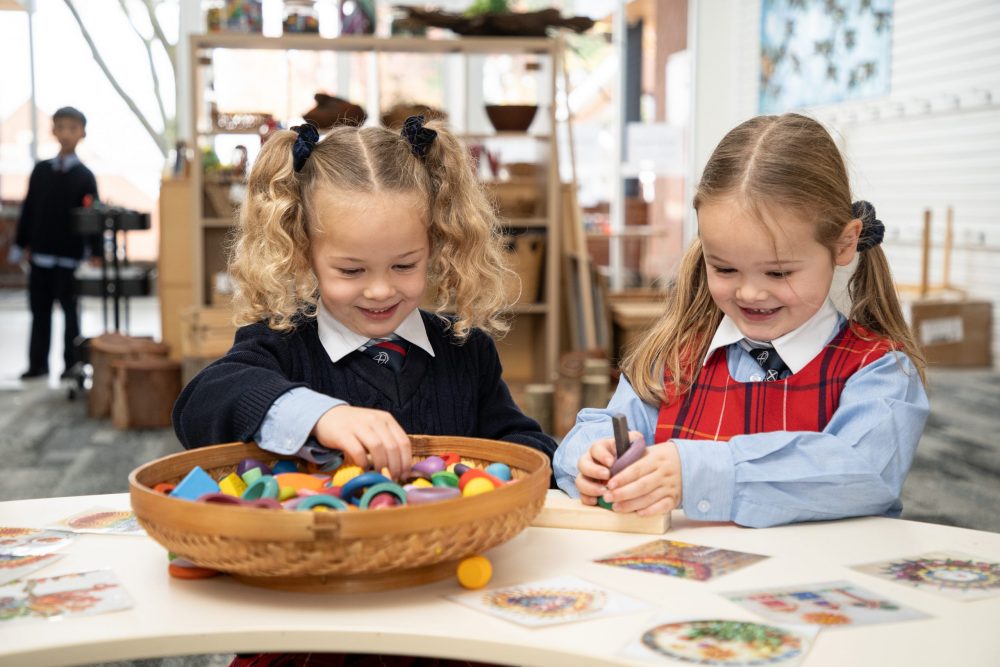 Developing lifelong learners
As an esteemed International Baccalaureate (IB) World School, St Andrew's takes pride in focusing on the holistic development of every child.
St Andrew's students are encouraged to become inquirers and lifelong learners, not just within the classroom, but also in the wider world. By doing so, they are equipped with the skills and mindset necessary to become global citizens and leaders of tomorrow.

State-of-the-art learning environments
St Andrew's understands that learning environments play a crucial role in shaping the educational journey of its students. That's why they have designed state-of-the-art facilities tailored to meet the needs of a new generation of learners.
St Andrew's classrooms foster a culture of innovation, entrepreneurship, and collaboration, empowering students to develop vital life skills such as critical thinking, problem-solving, and effective communication. By nurturing these skills, students are well-prepared for the challenges of the future.

Rich tapestry of extra-curricular activities
Beyond strong academic programs, St Andrew's offers an extensive range of extra-curricular activities, allowing students to explore their passions and talents. From Music and STEM, to Visual Arts and Languages, comprehensive offerings provide a well-rounded educational experience. These activities encourage students to embrace their interests, develop new skills, and build lasting friendships, creating a vibrant and inclusive school community.
Tailored education and wellbeing offerings St Andrew's believes in tailoring the educational experience to each student's unique strengths and learning styles, creating an environment where academic opportunities are enhanced, and students are empowered to thrive. This commitment to personalised education ensures that every student receives the support and encouragement they need to excel, both academically and personally.

A track record of excellence
In 2022, St Andrew's School achieved outstanding results in the NAPLAN assessments, surpassing the state average for both Year 3 and Year 5. This achievement showcases the commitment of St Andrew's staff and the exceptional education our students receive.
---
St Andrew's School, Smith Street, Walkerville
standrews.sa.edu.au