Opening The Golden Cup, a beautiful, cosy cafe in Brighton earlier this year, the team envisioned a space where mums and families can take a much needed break with a beverage, light eats, and that good sit down we all so desperately need sometimes. 
We chat with Carla Brion, one of the three babes behind the brew, about what makes The Golden Cup special.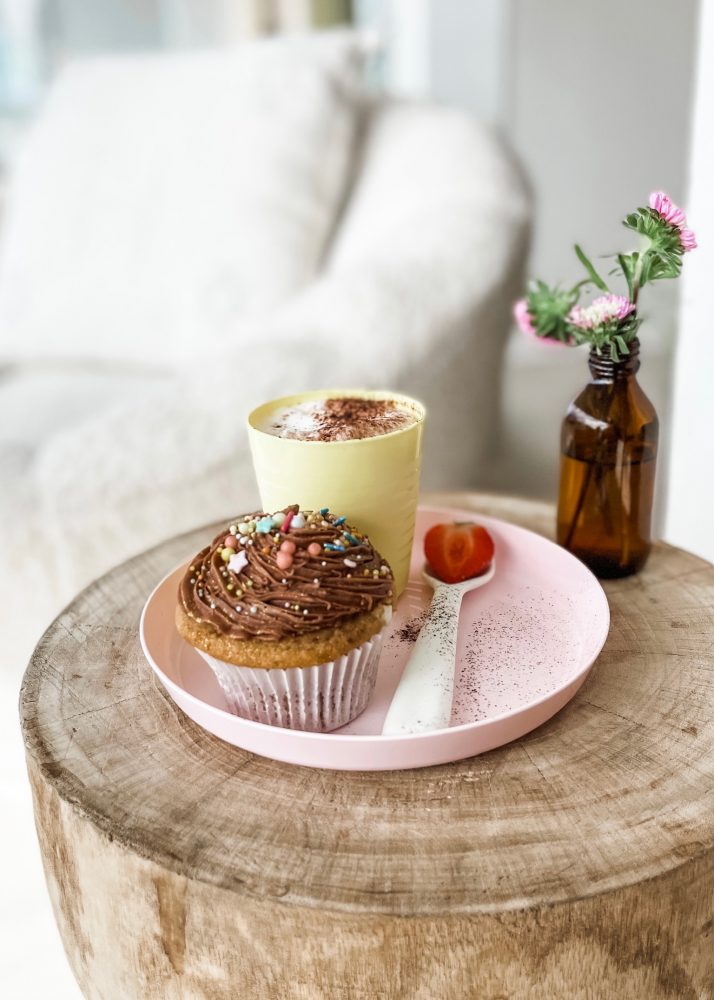 The last time we chatted with you was about all things The Golden Month. Tell us how this all evolved into The Golden Cup.
We were looking for a new Golden Month warehouse space and we came across a cute little spot in Brighton. We thought we could use a part of it for a warehouse where we produce and pack all of our products, and then create a little cafe with the rest. We envisioned a place where you could get family meals to fill your freezer, as well as any of The Golden Month products and dried goods. We imagined something small, hole-in-the-wall style, but it ended up becoming much larger and we are so grateful for that. Nadia and I then head hunted our fav Adelaide barista Raiya McPherson as we knew we had to have the best, and she became part owner in the cafe. She also happens to be the most amazing nanny so it was a double win for us!
What can people expect when they visit The Golden Cup? 
The Golden Cup is a sunny, yet cosy little spot where you can be wholesomely yourself. You can get amazing coffee, the tastiest food and you can feel at home, no matter where you are at in life's journey. We have a big emphasis on 'family friendly', where kids can be kids, babies are adored and doted on, and mother's can comfortably breastfeed and take a much needed break. You can leave nourished, with a family sized meal in hand to feed your tribe, and with your 'cup full' in every sense of the word.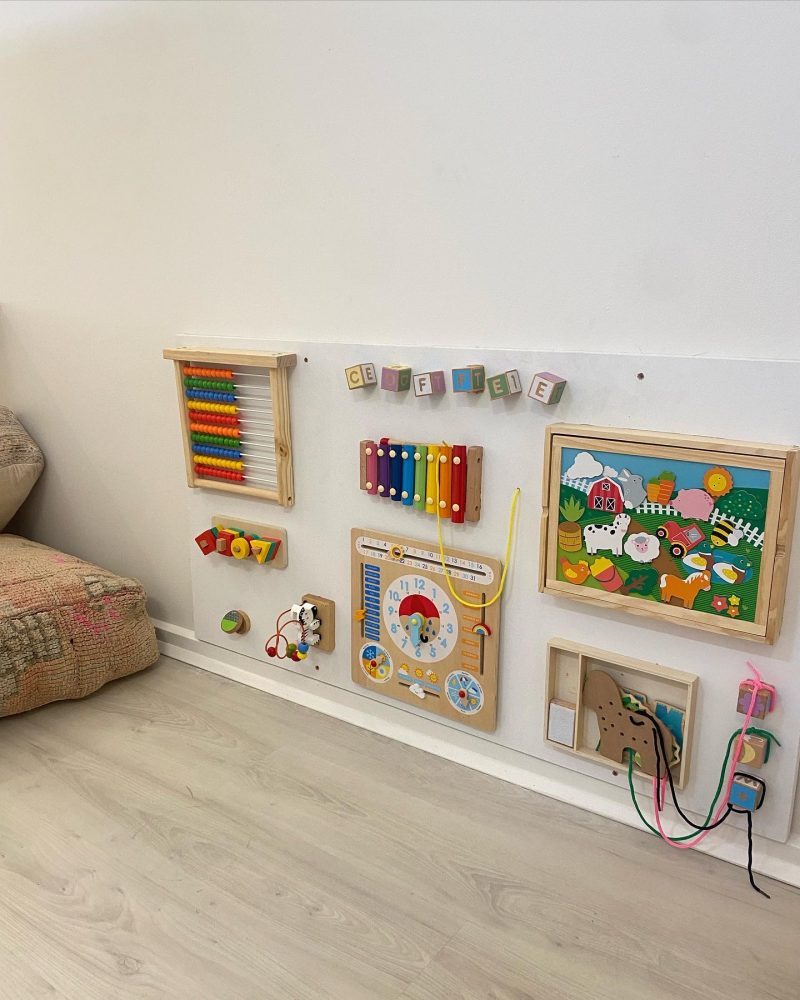 How have you brought your family-friendly vision to life in the cafe? 
The three of us set out to provide a space that everyone, particularly parents and children can be comfortable in. With floor cushions to sit on, a cosy couch and pillows to relax into, it feels homely. We have a great kids play area that has a chalk wall, 'busy board' and a kids mini kitchen as well a kids table and chairs where children can get creative. There is a baby change table in the bathroom and plenty of high chairs to go around.
We also want to help feed families; we offer an array of nutritious and delicious family meals to take home that everyone will eat. These include lasagnes, curries, pasta sauces and soups. So, you can fill your freezer and know the cooking has been done which leaves more time to spend with your loved ones, and takes the stress out of the most chaotic part of a parents day, aka 'dinner time'.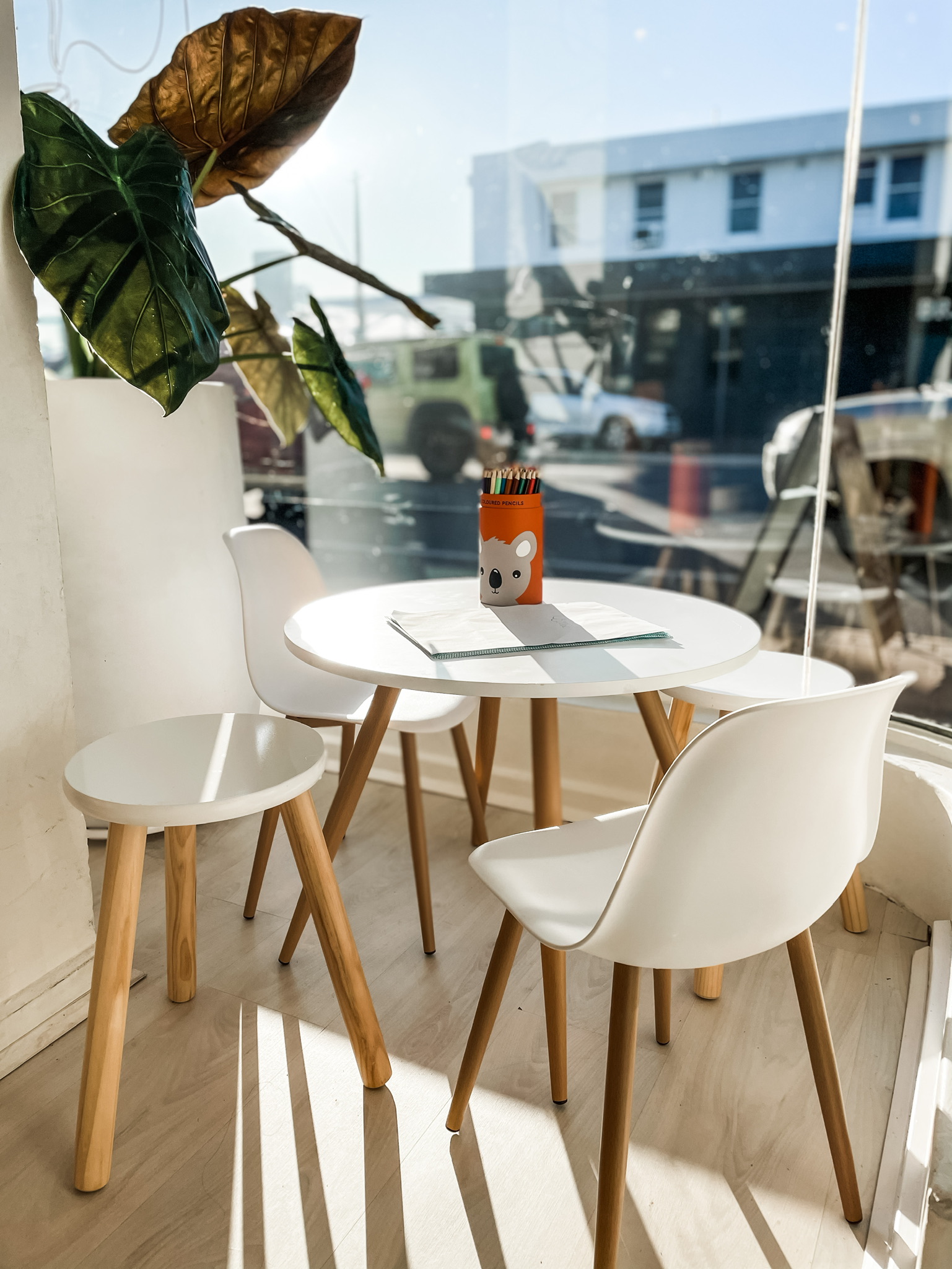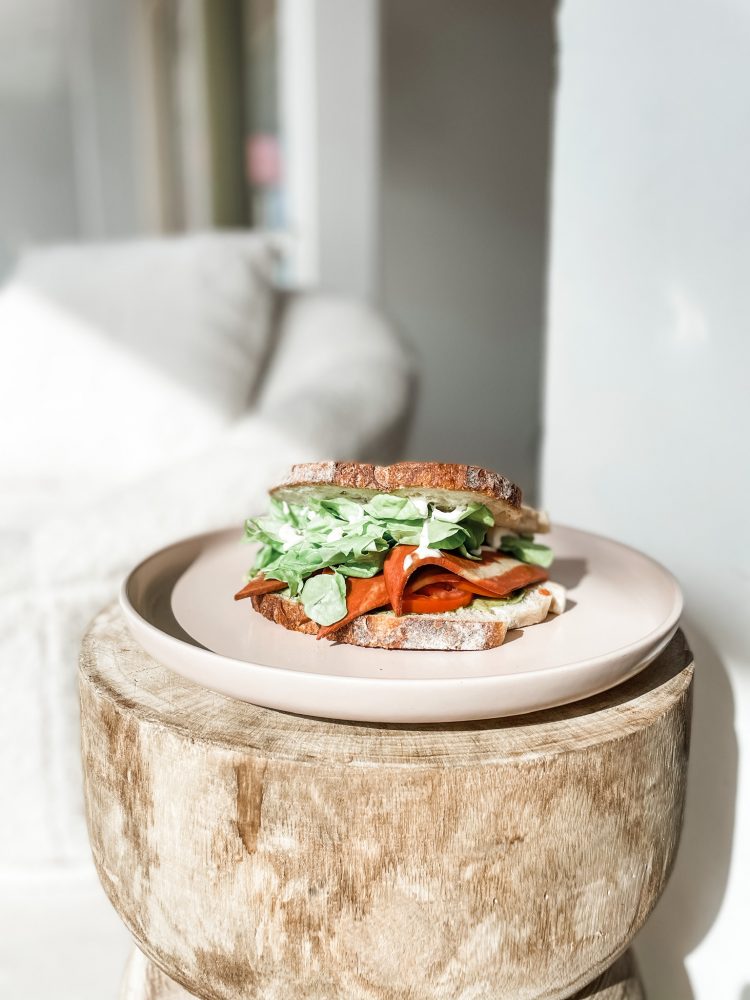 What's the menu like at The Golden Cup? And so importantly…how is the coffee!!?
We (and our customers) believe our coffee is Adelaide's best. We use local supplier DeGroot who roast our beans to order so they are as fresh as they come. Our food menu is 100% plant based, sourcing as many local suppliers as possible and we make as much as we can in house; even our waffles are house-made and GF. We offer everything from super healthy to slightly naughty; toasties, a big breakfast, BLTs, granola and the old faithful smashed avo, as well as loaded banana bread, thick shakes and smoothies. Plus a kids menu that is NOT fries and nuggets but much healthier and tastier too. We also have 'grab and go' food such as croissants, sweet treats, salad of the day and snacks.
The Golden Cup, 491 Brighton Rd, Brighton
@thegoldencup_adelaide