By Karissa Woolfe and Lia Jaunzems
There's no denying it, kids parties are full of excitement and hype, and that's without the added sugar rush.
Kids love birthday parties. They love the games; the presents and they also love party food.
The thing is, most of the menu is sugary, salty and high fat treats – think party pies, little pigs in blankets, cupcakes, fizzy drink, bowls of chips and lollies.
Yes, kids can enjoy a treat on special occasions, but when there's a party on almost every week, it's probably time for the menu to get a healthy makeover.
Hosting a healthier kids party is easy (hip hip hooray!)
Here's 7 ways to make the menu simple, fresh and light, so your little guests don't go home with a sugar high.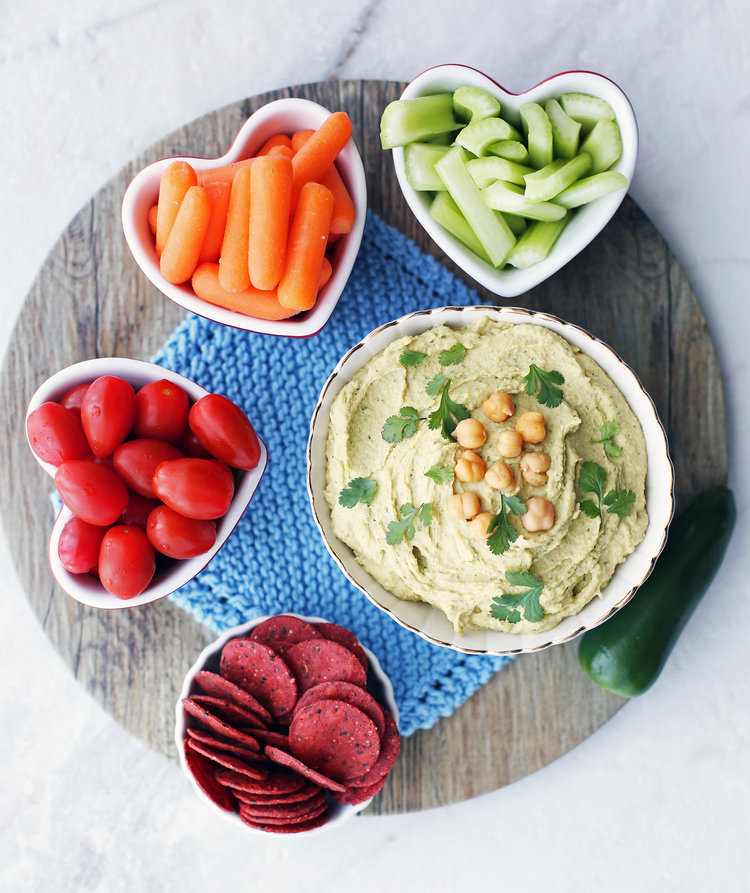 1. Balance sweet with savoury
Offer a mix of savoury bites to balance out the sweetness of the birthday cake.
Options include:
Cheese & veggie kebabs – thread a combination of mini bocconcini cheese, cherry tomato halves, and cucumber wedges onto straws cut on the diagonal (straws are more toddler and kid-friendly).
Wholemeal wraps with egg, lettuce and grated carrot, or roasted pumpkin, baby spinach and feta, held in place with baking paper and food-grade string.
Homemade dip like hummus, tzatziki or guacamole – served with brown or grainy rice crackers and veggie sticks (just no raw carrot sticks for under 5's as its a choking hazard).
Store bought sushi, pre-cut into rounds (skip the soy sauce, which is high in salt).
Meatballs or felafel (enjoy plain, as a dollop of tomato and barbecue sauce contains one to two teaspoons of sugar).
Zucchini slice, served warm or cool.
Too pressed for time to cook? Consider booking your party, or ordering catering from an Adelaide venue that dishes up healthier kids menu options. Check out: www.healthykidsmenu.com.au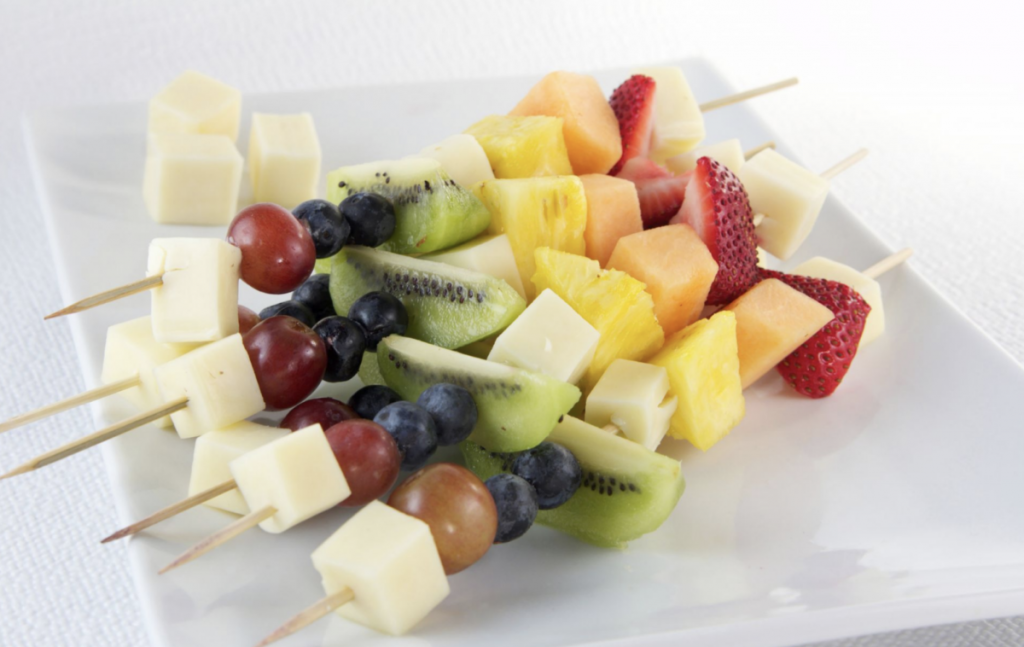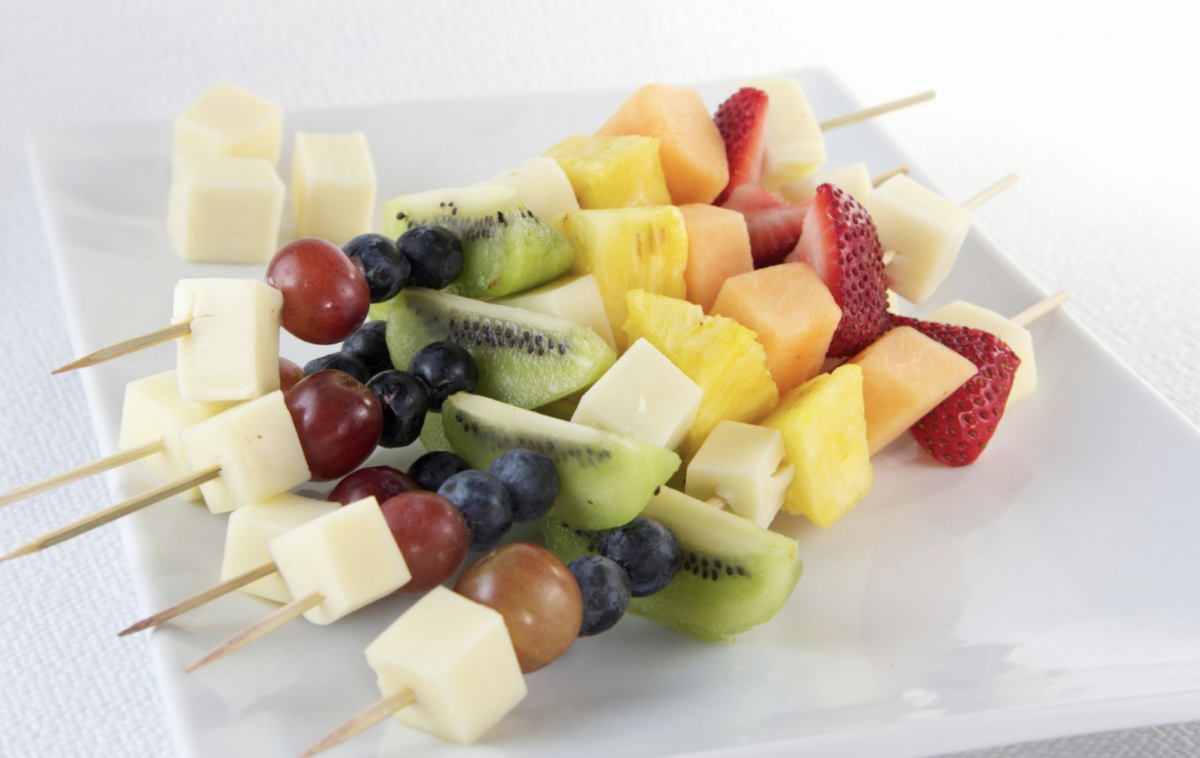 2. Cut up fresh fruit
Many sweet treats are full of refined sugar, but fresh fruit offers nutritional benefits like vitamin C to boost immunity, and fibre, which makes it unlikely to cause a sugar high!
Dietitian's Tips:
Pre-cut fruit is easier for little fingers to grab and eat, plus reduces their risk of choking.
Use a melon baller or cookie cutter to carve out fun shapes.
Thread diced fruit chunks onto straws cut on the diagonal for kebabs.
3. Beware of allergies
Some children are sensitive to the protein found in wheat (gluten), nuts, seeds, fish, dairy or eggs. The fear of an allergic reaction can really dampen the party mood.
Overcome this (and avoid last minute stress), by asking parents if there are special dietary needs ahead of time, so you can plan the menu around them.
An easy way to draw attention to dishes that may contain allergens is to serve them on a brightly coloured plate, then inform parents.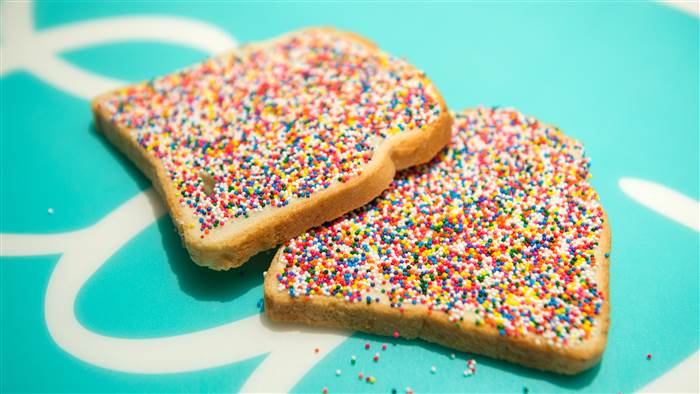 4. Keep the fairy bread
A kid's party doesn't feel complete without it; so here's a simple party trick to make it healthier (without your guests even noticing!)
Buy a loaf of high fibre white bread to use for the base. A-bra-ca-dab-ra!
5. Ditch the sugary drinks
Water is the best drink to keep kids well hydrated, especially with lots of running around and party games!
One small glass of fizzy drink, cordial or fruit juice can contain more than 4 teaspoons of sugar, which you can cut out by offering plain water instead.
6. Save cake til last.
A slice of birthday cake is a nice way to finish the party on a sweet note.
For a quick and easy option, you might consider carving a watermelon into a cake, just like Brutus the hippo from Adelaide zoo enjoyed on his birthday.
Fresh watermelon is naturally free from gluten, dairy, egg and nuts, so that's one less thing to worry about if catering for special dietary needs. Plus it has a high water content to help kids stay hydrated, vitamins, and a low glycaemic load to avoid a sugar spike.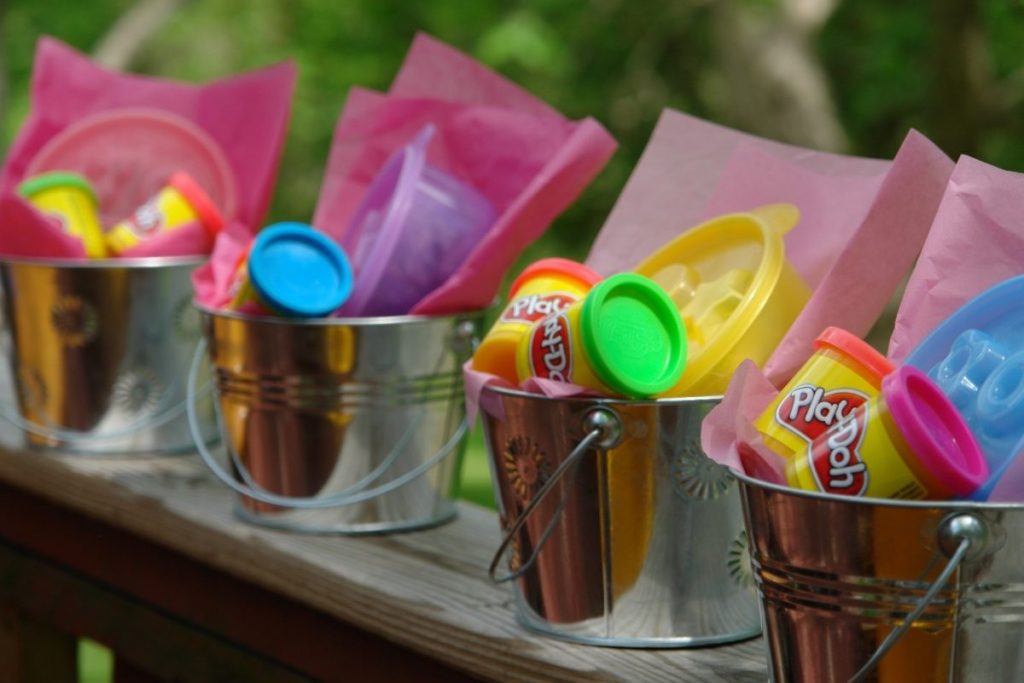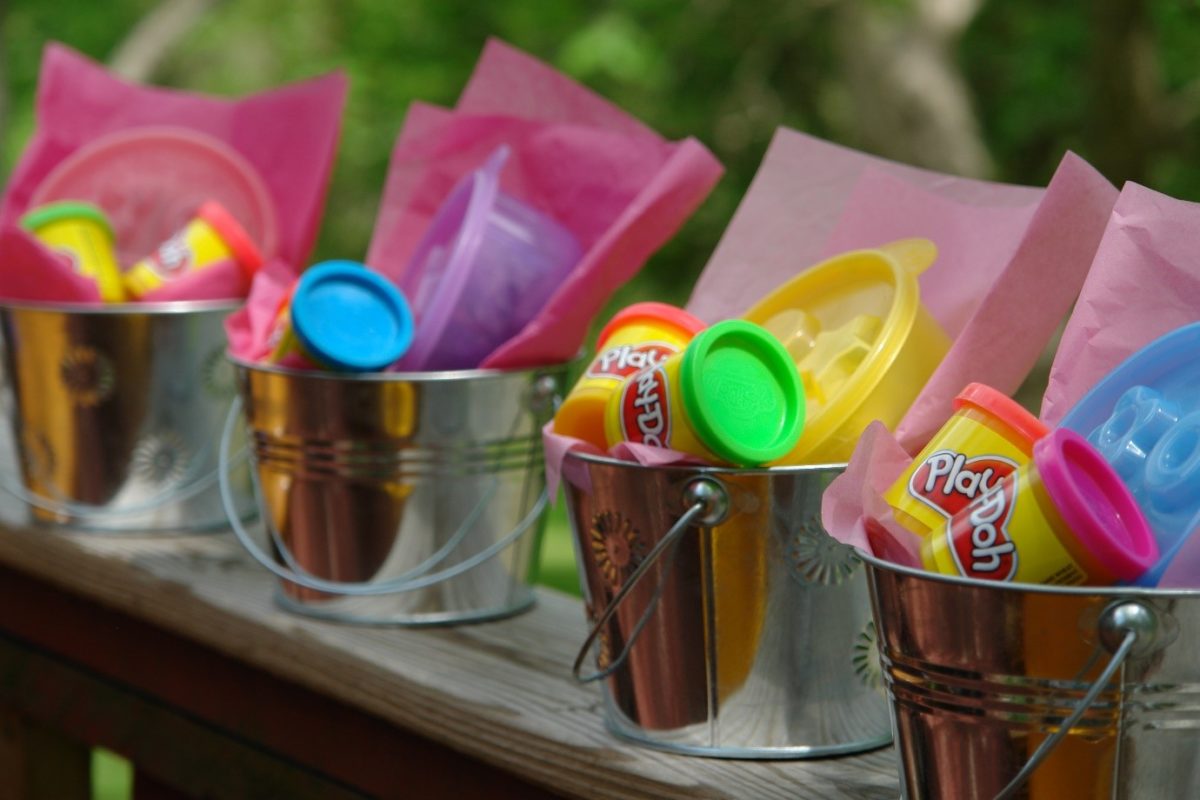 7. Pimp up the party bags
The take home party bags are a "must" for most kids, but they usually contain more sugary treats like lollypops and fun-sized chocolate bars.
Set a healthier trend and buy non-food items that kids enjoy like stickers, stamps, bubbles, and mini-notebooks/pencils. Pinterest has great ideas for goodie bags too.
AUTHORS BIO: Karissa Woolfe is an Accredited Practising Dietitian and Journalist.
Lia Jaunzems is a Dietitian and mum of two. They competed in the D3 'Healthy Kids Menu' Challenge and are passionate about making healthy eating for kids fun and easy.
HERO IMAGE CREDIT: Shaun Li Capture the Present Photography @capturethepresent
FOOD STYLING: Ashley Patterson @waggonwheels