For many of us school is well and truly back for the year, which means daily school lunch boxes, snacks galore and eating out. We all know that reducing waste and recycling will help the environment, but we are often stuck as to HOW TO. Never fear, we have put together a list of simple, effective (and often cost saving) things that you can do to help the environment and reduce waste. *NOTE – with this list comes a warning, we recommend that you label what you can, to avoid trips to the Lost and Found (again…)
Beeswax Wraps
Made from beeswax and cotton, this environmentally friendly product is a great alternative to plastic cling wrap and sandwich bags, and can be used for up to 6 months!
Bees Wax Wraps are readily available these days in a range of sizes and designs and can be found in most supermarkets, as well as online. Beeswax Wraps can also be used at home to store things like fruit, vegetables and are great for storing cheeses. Another benefit is that once they have had their day, they can be put straight into the compost. Winning all round.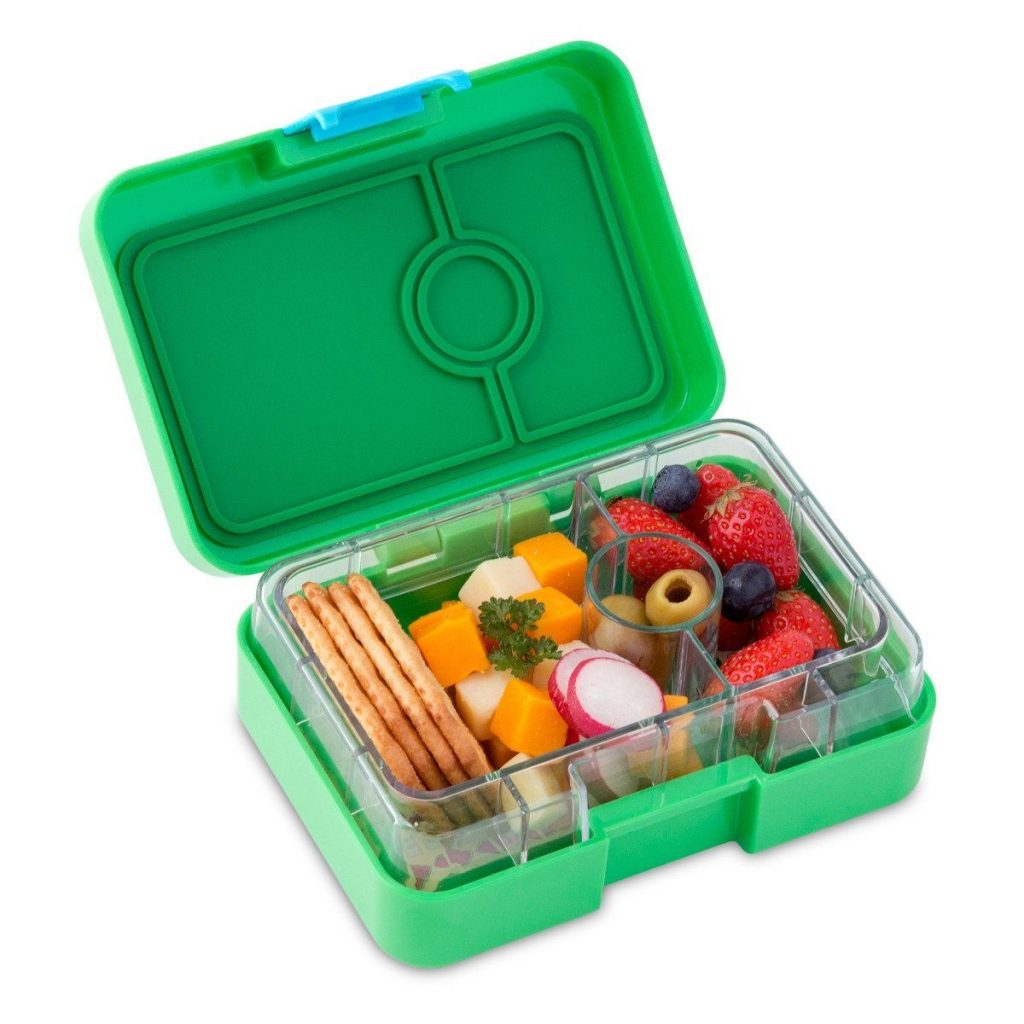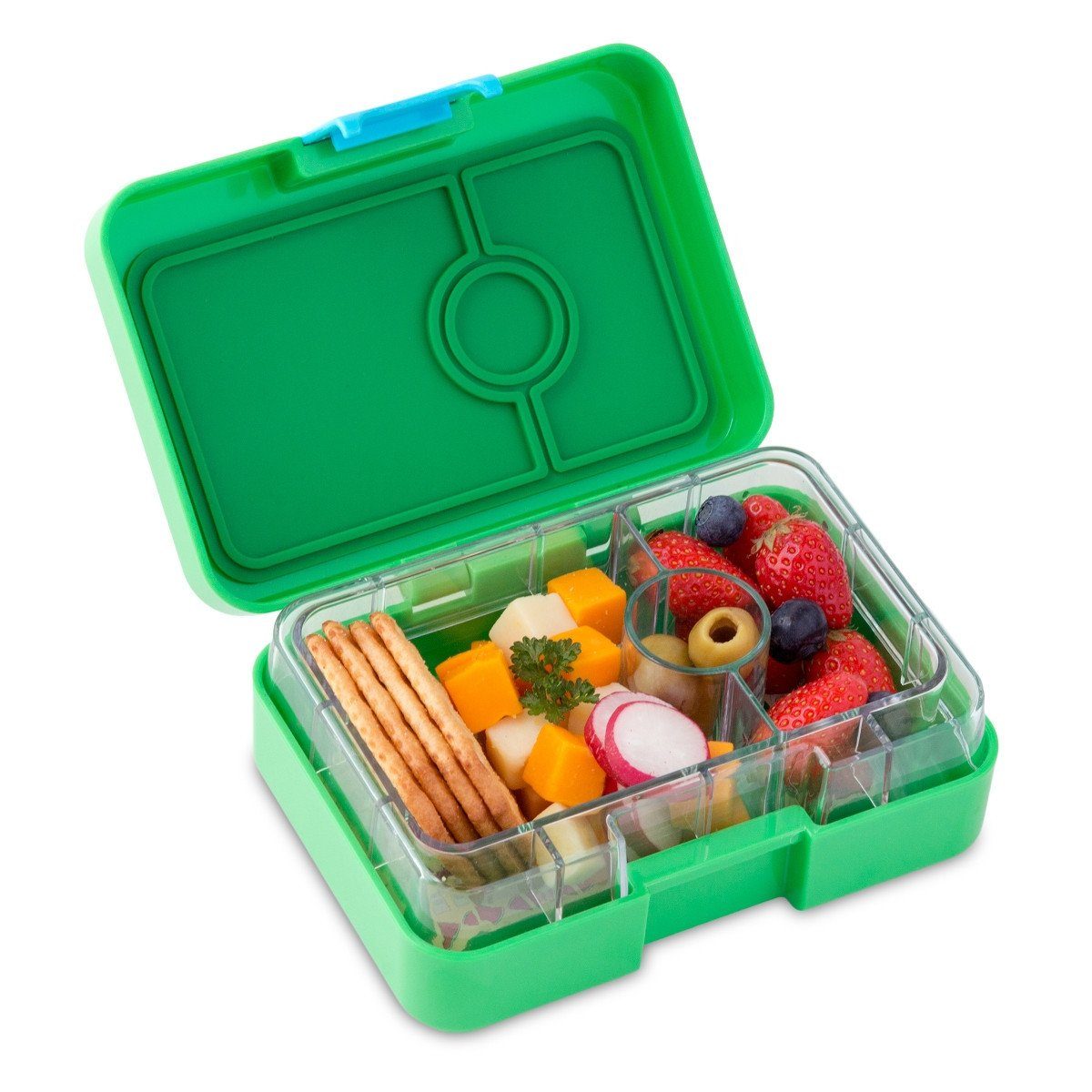 Reusable containers and Bento lunch boxes
These days there's a huge range of snug-fit, airtight containers and Bento lunch boxes that are suitable for almost any food imaginable. Reusable plastic containers are a great alternative to single use plastics for lunch rolls, sandwiches, crackers, fruit and yoghurts. They are a great investment just make sure EVERYTHING is named.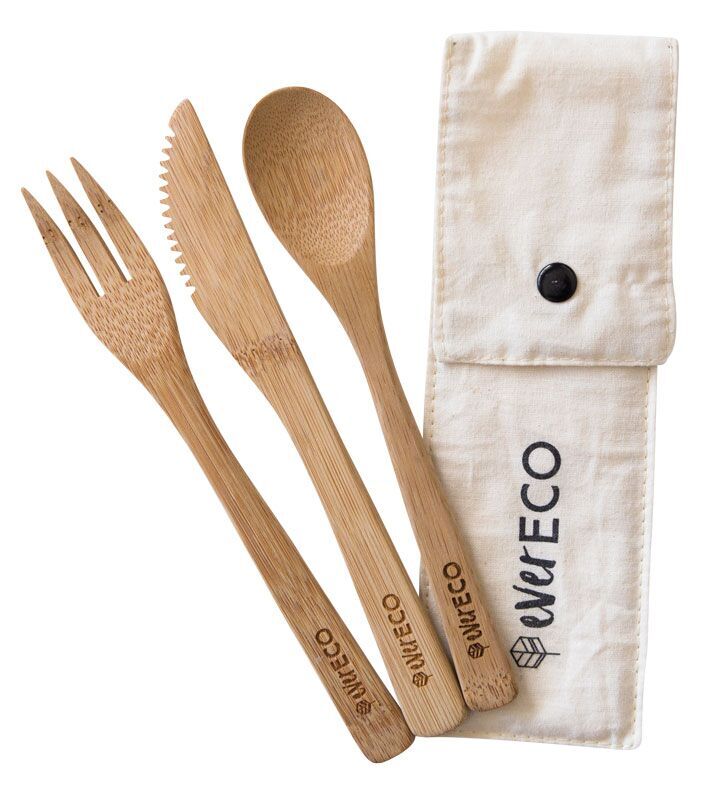 Cutlery
Reusable cutlery is another way to cut down on waste, with a range of Eco friendly reusable options available including recycled plastics, wood and bamboo, this is an easy switch out for plastic cutlery and goes a long way in reducing waste.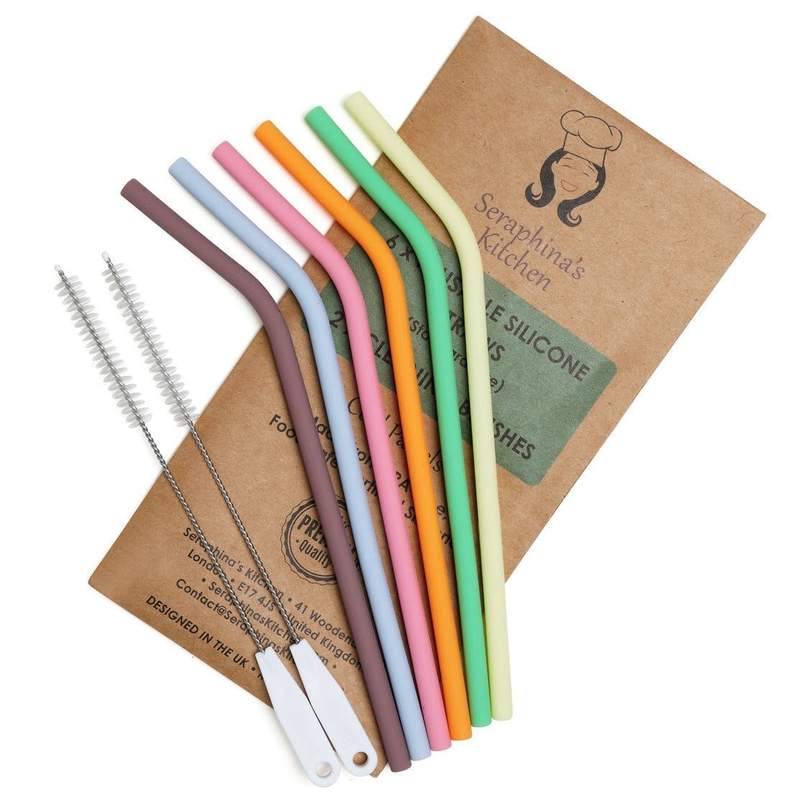 Plastic straws
If you haven't heard that there's an entire global movement on this, we're guessing you're living under a rock. So, if you are still using them STOP! If your kids are obsessed with straws try out alternatives on offer; paper, stainless steel and now bamboo (also, say NO to straws at cafes, restaurants and fast food outlets).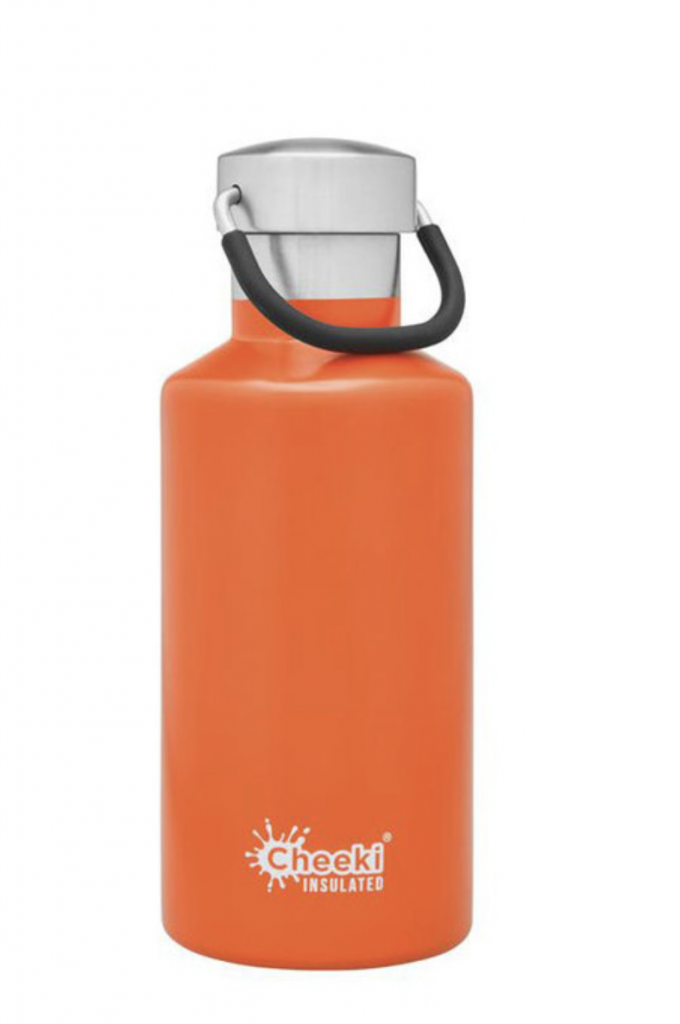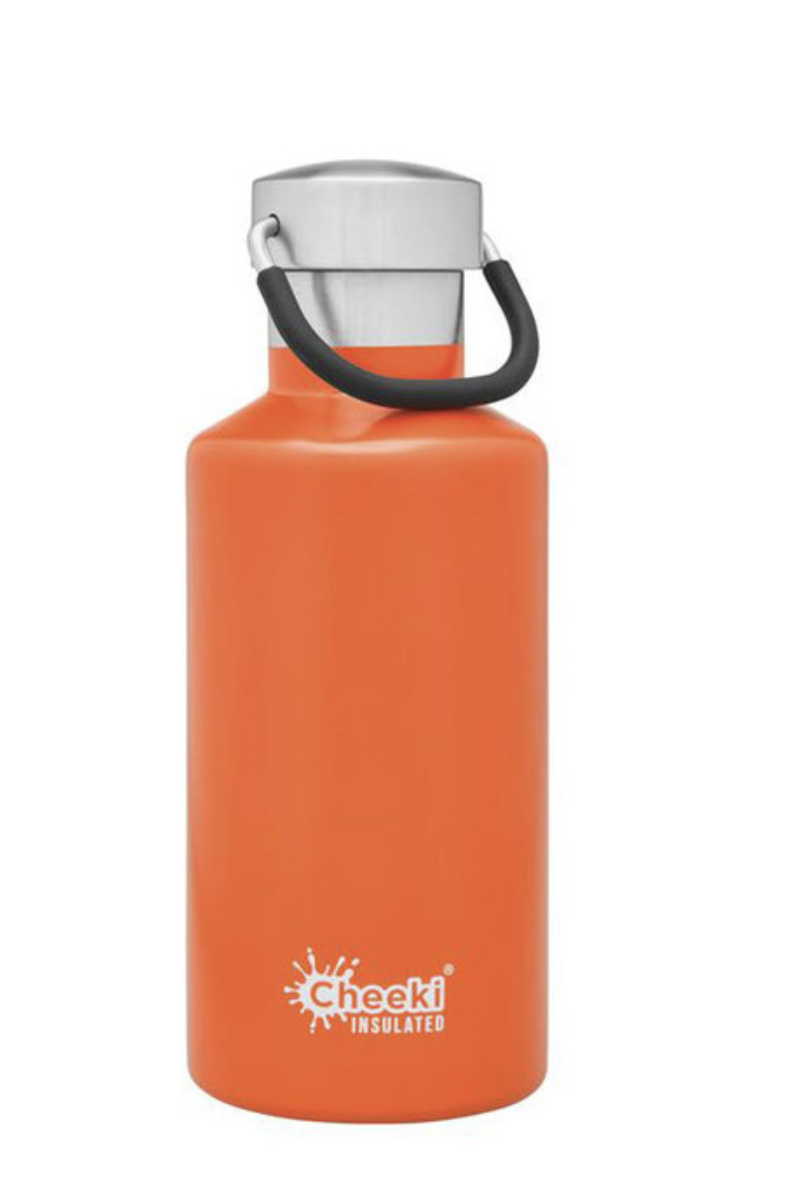 Plastic bottles
A recent report from Roy Morgan Australia found that 5.3 million people, or 27.1% of the Australian population, drank bottled water in any given week. That's a lot of plastic. The solution is simple, and so much more economical – reusable drink bottles, they are everywhere!! You can find them in plastic, glass, stainless still at a spectrum of options at different price points, colours and styles. And if used at home, work and school we will see a significant decrease in the problems we face with plastic.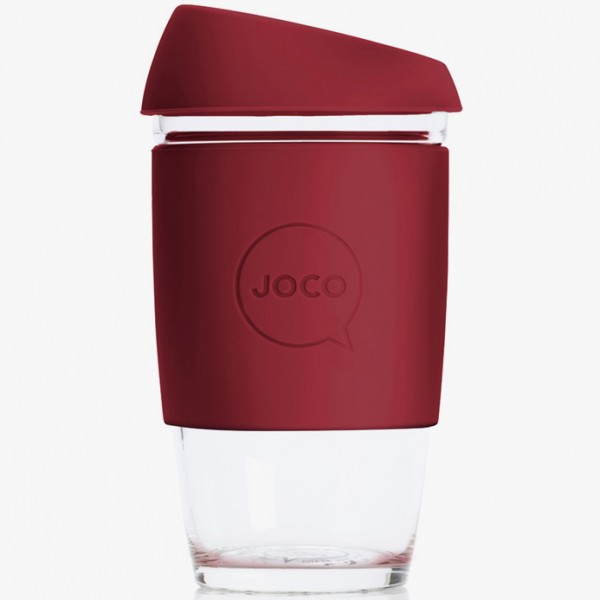 Coffee Cups
Australians consume more than 50,000 cups of coffee every half hour, and an estimated 1 billion takeaway hot drink cups every year… before you yell at us through a caffeine withdrawal rage, we're not saying don't drink coffee (hello, we are not insane) drink coffee and lots of it… in a keep cup. Keep it in your handbag, in the car at home or at work, and the best thing about this one is that many cafes have realised the negative environmental impact that coffee cups are having (and the saving they are making not having to use them) and offer a discount for keep cup coffee orders – Win, win!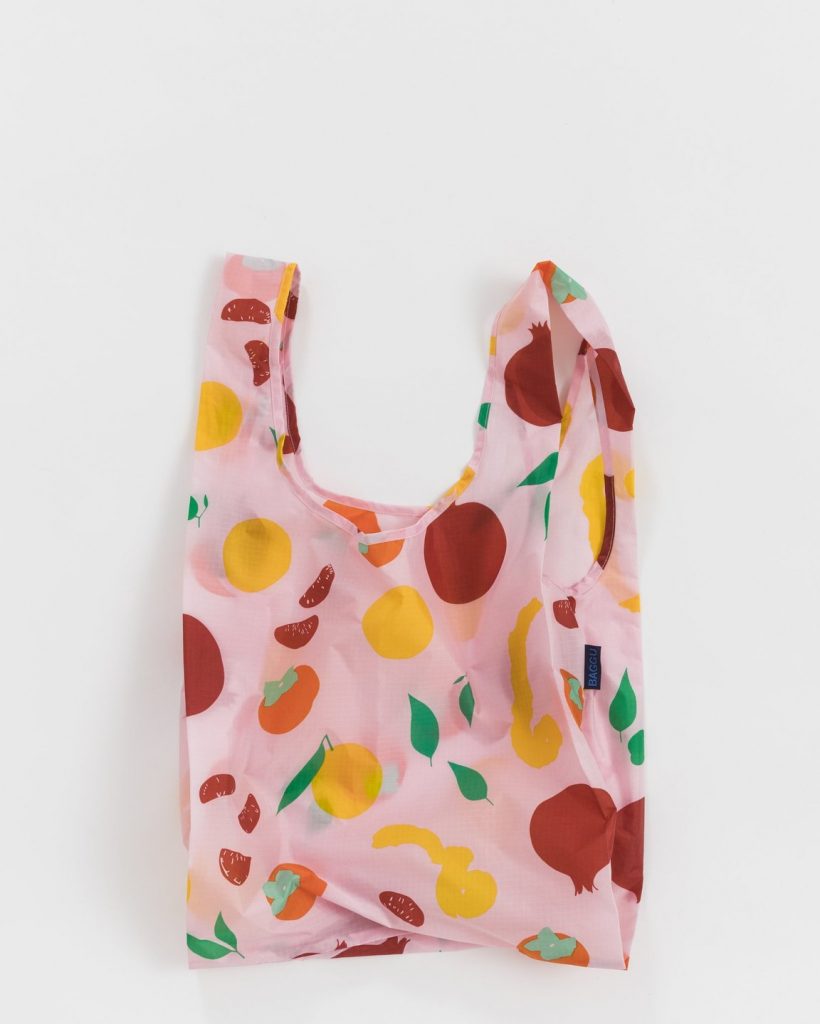 Plastic Bags
This one is also super simple… Don't use them and if you do use them, use them again and again and again and again.. and again! There are so many opportunities to say "no thank you, I don't need a bag" or "I have brought my own bag". Buy some reusable bags and keep them in your car (preferably in arms reach), when you go to do your groceries take them with you and use them! There are also now a range of smaller cotton and mesh bags available that can replace the plastic bags used for fruit and vegetables in supermarkets. According to website '1 Million Women' the average Australian uses 170 plastic bags every year. 150 million of these end up as litter, only 3% of them are currently being recycled (which you can do at Coles and Woollies) and 200,000 bags are dumped in landfill every hour. This is not good enough and we all need to pick up our game, it's so easy to shop with reusable bags, so let's make a pact to be more conscious of this, deal?
Check out these websites for products and healthy recipe ideas:
packagemefree.com
dobeewraps.com
nudefoodmovers.com.au
healthylunchbox.com.au
hellogreen.com.au
schoollunchboxblog.wordpress.com
bloomnutritionstudio.com.au