For many, the transition from breastfeeding to solids can be an extremely challenging time, with fussy eating and not eating at all, being two of the most common concerns parents face.
Tackling this common parenting problem first hand is what kickstarted Annabel's journey within the children's nutrition space more than 30 years ago, as her own son was a fussy eater.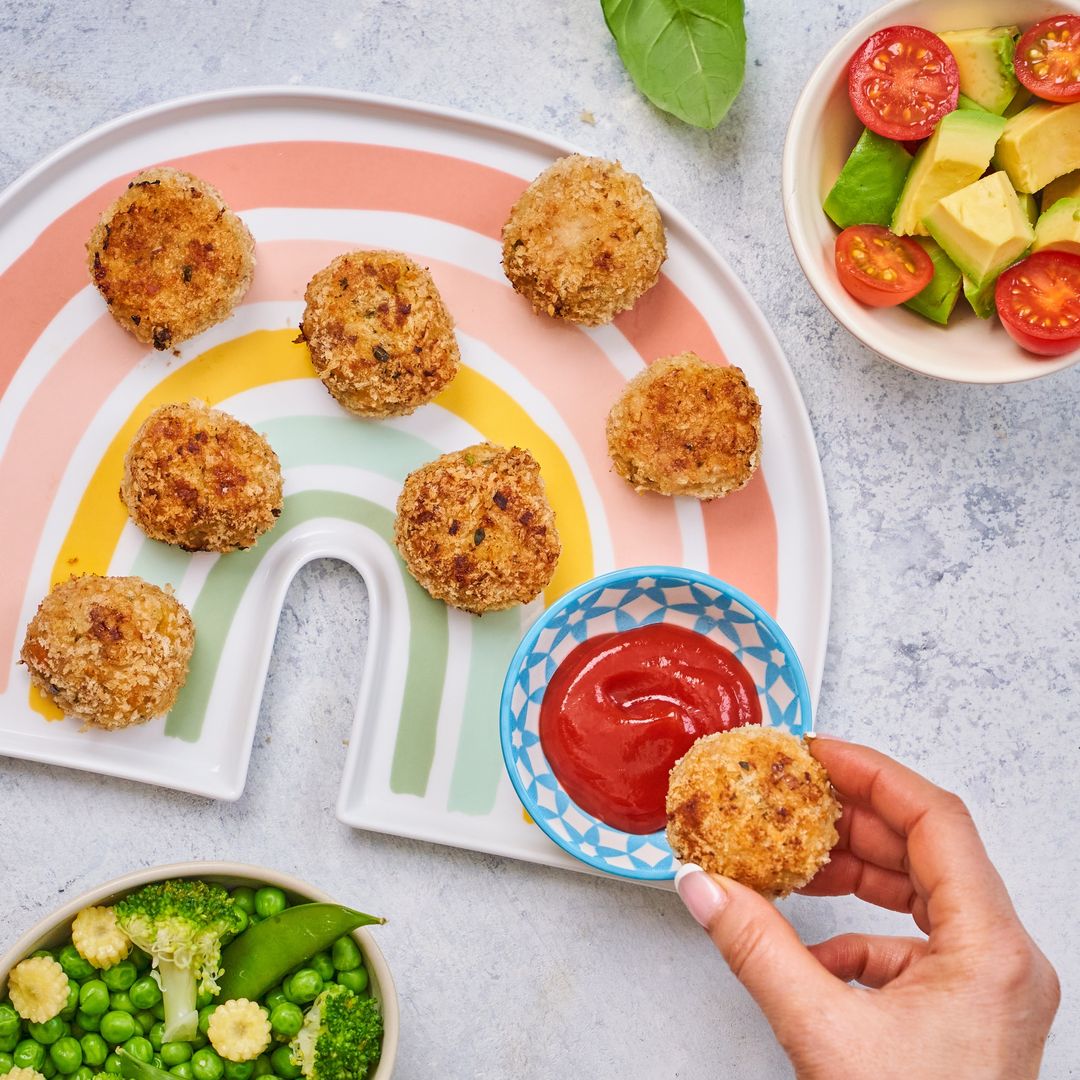 "Creating nutritious recipes that tasted good too, was something that I needed to do, so that my son Nicholas would reach those all-important childhood milestones and also have the nutritional reserves required to overcome potential illnesses," Annabel explains.
"Knowing I wasn't the only parent who faced this challenge, I shared my recipes with others in Nicholas' playgroup, who responded with extremely positive feedback and the rest is history."
Made with real food ingredients such as apple, broccoli, sweet potato and snap-frozen, Annabel Karmel Little Tasters bridges the gap between meal times, offering a nutritious, convenient snack that most importantly, passes the toddler taste-test.
"The same great tasting, nutritious recipes are still included in my Toddler Meals range and now, are also available within the perfect snack size in the new Little Tasters range."
Saving parents valuable time and energy, Annabel Karmel's Little Tasters also provides parents with the peace of mind, knowing their toddlers are enjoying a nutritious and delicious snack when they need it most.
"Whether you work part time, full time or are a full-time parent, preparing children's meals and snacks from scratch takes up precious time and energy, not to mention the risk of missing out on bonding moments because you're busy in the kitchen instead."
Thankfully, Annabel Karmel has done the hard work for us, giving back parents and carers time and energy to enjoy making memories instead.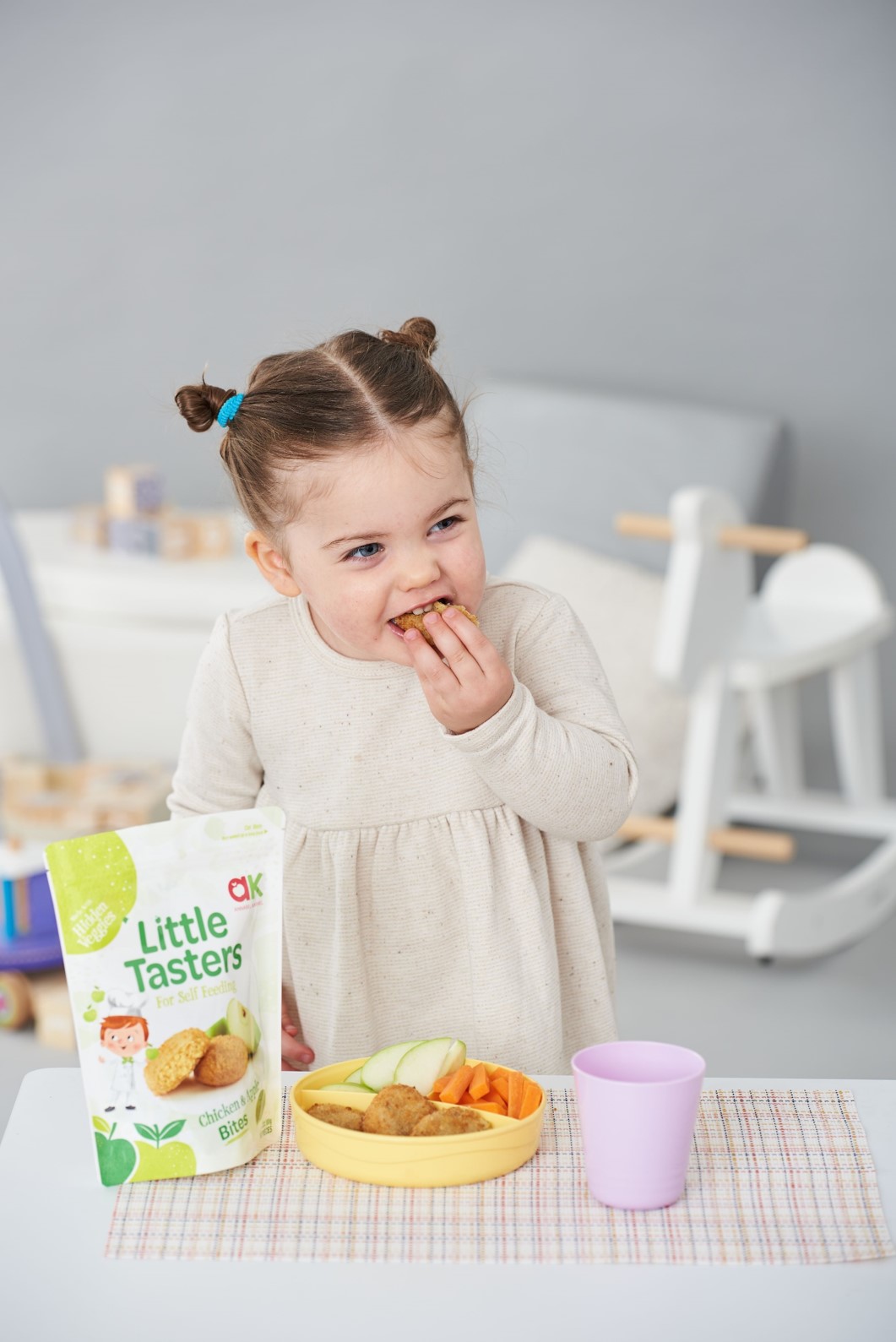 Annabel Karmel's 5 top tips for making the transition to self-feeding easier
Don't be afraid of using flavour
It's a myth that children only prefer bland foods! Experiment with interesting and flavoursome curries, or add garlic, onion, and herbs. Why do you think children love spaghetti bolognese? There are so many delicious flavours mixing together and it's the most popular recipe in my meals and new Little Tasters range. Don't be scared of combining fruit and vegetables together either, chicken and apple pair together beautifully.
Get creative in the kitchen
Children eat with their eyes, so if you make the meal look tasty you might have a bit more success as you make the transition to self-feeding. Think outside the box of the regular plate and cutlery serving style and use skewers or different sizes dishes. Preparing food into different shapes on the plate and using it as a game is a great way to keep children's eye on the prize too.
The transition to self-feeding can be really tricky for parents and children alike, and you're likely to face a few setbacks before your little toddler is self-feeding like a pro. Encourage your child when they do make progress and ignore any bad eating habits. If parents are feeling stressed, time-poor, or frustrated, my snap-frozen Little Tasters can be microwaved and ready in 5 minutes.
Little toddlers want to demonstrate their independence and often they also want to eat what the adults are eating too! Eating together will allow time for your child to observe you as you eat, copy, and slowly learn for themselves.
Practice, practice, practice
Self-feeding takes time, and your toddler isn't going to get it straight away. Give your child the choice of what they want to eat first on the plate, how much to eat and when they've had enough. If they're not eating a lot, just being exposed to new flavours, textures and foods is an important part of the process, like learning what each of the foods are and where they come from. It's for exactly this reason that I cooked up my brand-new children's cookbook, aptly-titled, Where Does My Food Come From?. Find in all good bookstores and online from October!

Annabel Karmel's Little Tasters are available now in the freezer aisle of your local supermarket.