Edible Gifts this Christmas
With Christmas right around the corner, we better start ticking off that present list. Instead of the typical candle, pjs, socks, perfume and cologne gift ideas, why not give something a little more special, and oh-so yummy?
These holidays, treat your family, friends and/or school teacher to a batch of freshly baked FruChoc Biscuits, made by your little one. This recipe not only looks and tastes delicious, but is super easy to create.
To make that gift extra special, have your kiddies wrap them up in cellophane (or wrapping of choice), and write out a personalised card, complete with a candy cane.
Preparation time: 10 mins
Cooking Time: 15 mins
Makes: 12
Difficulty: Easy peasy
INGREDIENTS
• 125g unsalted butter, softened
• 3/4 cup brown sugar
• 1 tsp vanilla extract
• 1 egg
• 1 & 1/2 cups plain flour
• 1/2 tsp baking powder
• 100g Menz FruChocs
METHOD
1. Preheat the oven to 180c.
2. Line a baking tray with baking paper.
3. Place butter and sugar in a bowl and beat with an electric mixer until pale. Add vanilla and egg and continue to beat until just combined.
4. Sift in the flour, baking powder and a pinch of salt. Mix through until a smooth consistency is formed. then fold in.
5. Chop Menz FruChocs in half and stir through mixture.
6. Place 1 tablespoon full of mixture into the palm of your hand and roll into a ball. Flatten down with fingers or the back of spoon and place 4-5cm apart on the tray.
7. Place 3-4 pieces of FruChocs onto the top of the mixture
8. Bake for 15 mins or until golden. Remove from the oven and allow to cool before laying onto a wire rack to cool completely.
9. Dust biscuits with icing sugar before wrapping.
WRAPPING
1. Stack 4 biscuits on top of each other and wrap in cellophane.
2. Secure with coloured ribbon.
3. Write out a personalised gift tag and attach with string, along with a red and white candy cane.
Jump online to fruchocs.com.au for a great range of recipes to inspire you these school holidays.
Facebook: @MenzFruChocs
Insta: @MenzFruChocs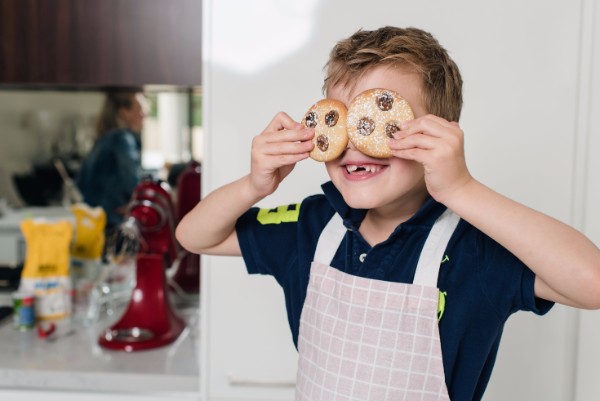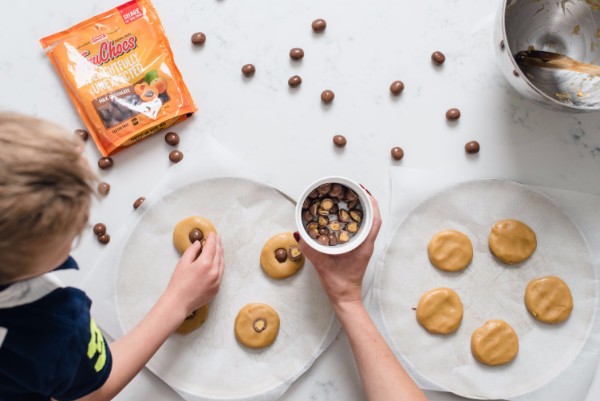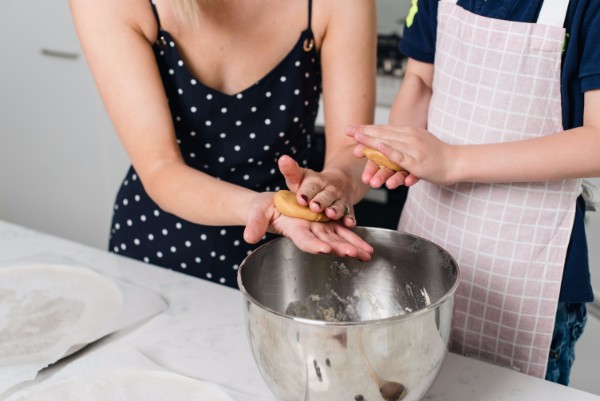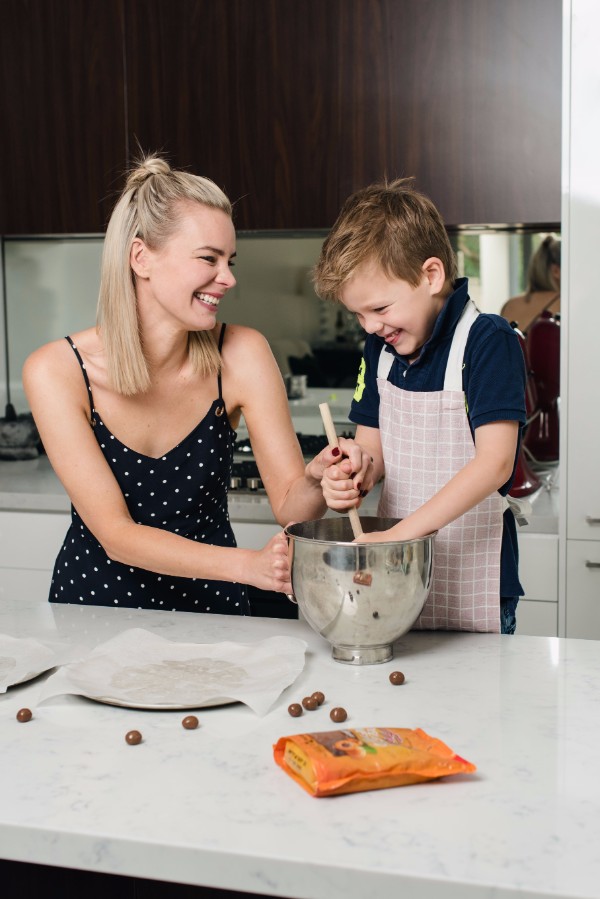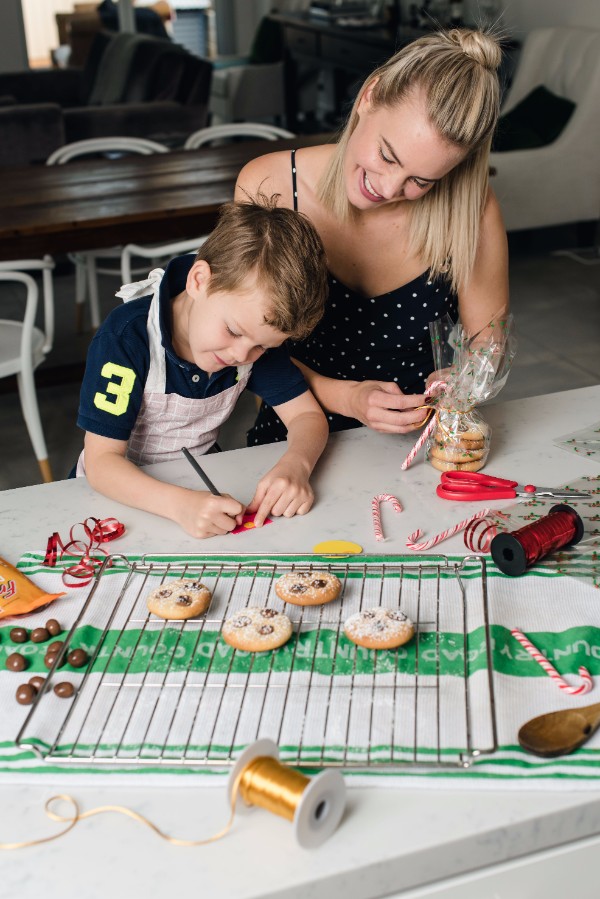 Photography by Meaghan Coles Now and Then Photography