By Lia Jaunzems and Karissa Woolfe
By the time 5 o'clock rolls around, cooking a meal that pleases everyone in the family, plus ticks the nutrition box, can be the last thing you feel like doing.
The struggle is real, right? Takeaway can be all too easy to opt for instead.
But, you'll be pleased to know there are shortcuts to reduce mealtime stress and provide your family with the nutrition they need. Here's how…
Make a plan
Planning removes the stress of not knowing what to cook, so make time once a week to write out a meal plan and shopping list.
A quick stock take of your fridge and pantry reveals what you already have and what needs using up, so a smart move is to plan meals around this.
This timesaving investment streamlines your shopping trip, reduces impulse buys and food waste. Win-win!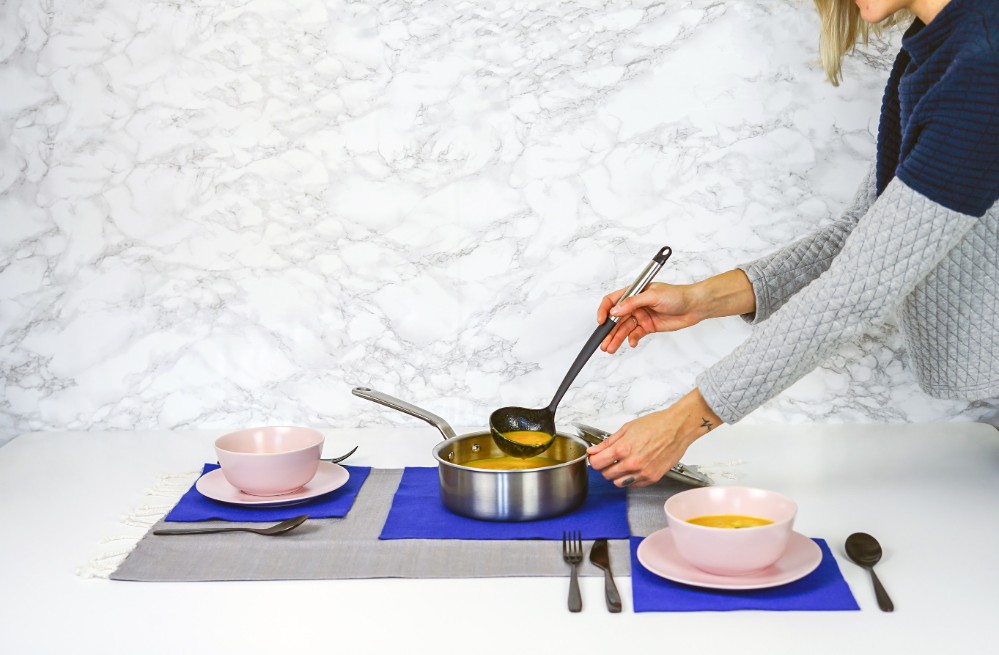 Keep it simple
Take the pressure off yourself – meals don't have to be gourmet or complicated. Scrambled eggs and baked beans or savoury pancakes with a side of steamed frozen veg are quick and easy options to make when the best laid plans have gone awry. Your kids might even think it's a treat eating breakfast foods for dinner (brinner!)
Stash the freezer
On super busy days when kids are maxed out from activities and patience is low, your best option is to have pre-made meals on hand in the fridge or freezer.
With the cold weather well and truly here, slow-cookers are amazing for having dinner ready and waiting for you. It takes just a few minutes in the morning to prep some meat and veg with a few spices and stock in the cooker, and it'll do the work for you as you go about your busy day.
For times when you're in a rush, heat up a microwaveable pouch of brown rice, which is rich in hunger-busting fibre, and serve with a hearty slow-cooked dish.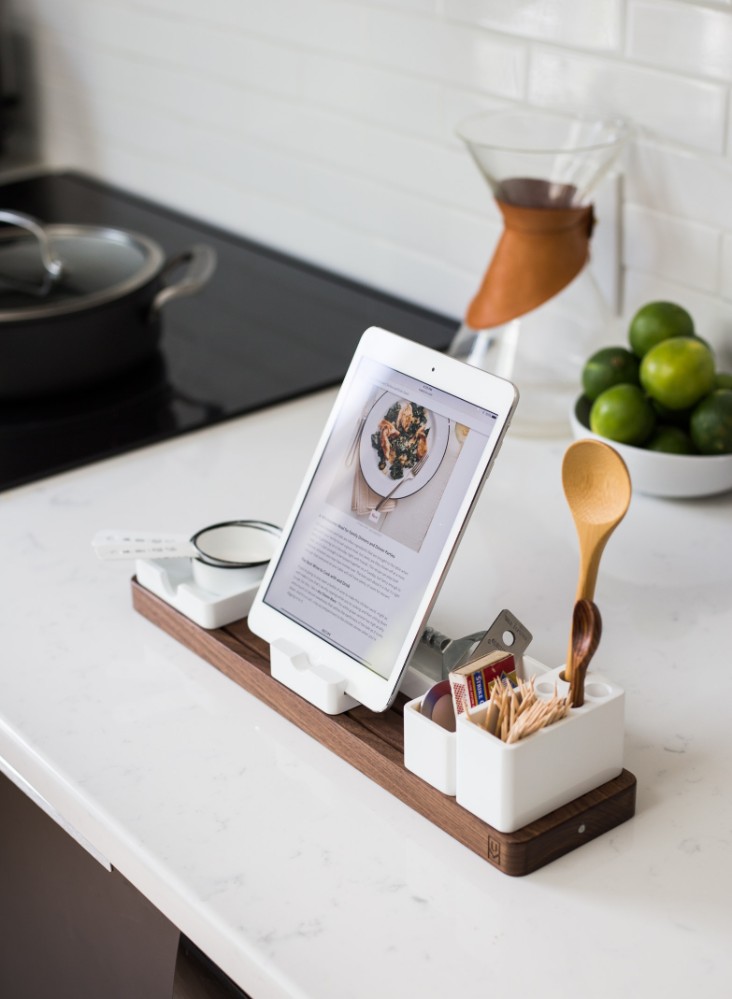 Try an app
Stuck for meal ideas? Apps can help reduce the mental load of meal planning, says Accredited Practising Dietitian Chelsea Mauch, a PhD candidate at Flinders University looking at how apps can help families to plan and prepare healthy meals.
"Mobile phones are carried almost constantly," she explains. "They offer the opportunity to provide immediate support when and where food decisions are made."
Mauch plans to use her research to develop a family-friendly app that will make dinnertime easier (hallelujah!) Meanwhile, here are three apps she recommends to try: Mealime, PlanBuyCook and Recipe Keeper to store your own recipes.
Go early or online
Shopping with kids can be boring for them, and unpredictable for you (with the likelihood of tantrums and disapproving glances from strangers high!)
Go early in the day when little ones feel fresh and happiest. Toddlers can quickly get bored in the trolley, so involve them. Ask them to count out fruit and veg, place items into bags, talk about their colour, shape, taste and what you plan to make with them.
And if that fails – snacks – always have healthy snacks handy, like a piece of fruit.
Or, avoid the supermarket altogether. Online food shopping has never been easier. All online supermarkets give you the opportunity to create shopping lists from previous purchases, making the process even faster next time.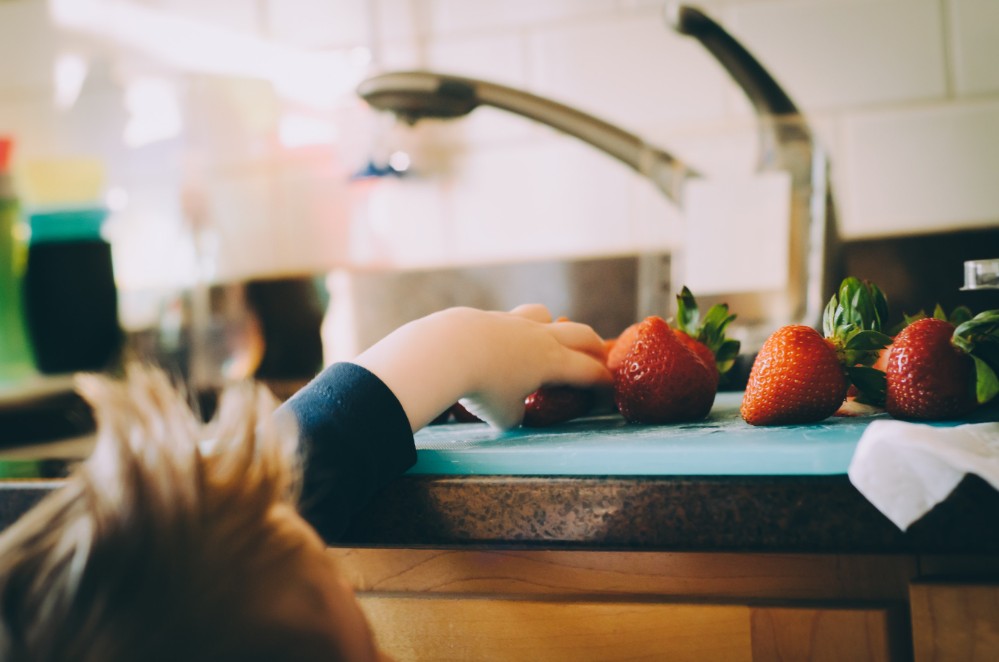 Cook together
Ever noticed it's when you're cooking that kids want to be under your feet? Most of the time, they want to see what you're doing and be part of the action.
Distracting them with your phone, the iPad or TV is tempting, but if you want to avoid tantrums when it needs to be switched off for dinner, here's another idea.
Kids love to help out and it's a fun way to teach them important skills. Research shows kids who help in the kitchen are more likely to try new foods and be less fussy– an extra bonus!
To help your little one stand at the kitchen bench level safely, use a toddler tower (or learning tower). You can find them on Etsy, Gumtree and secondhand baby websites, or build one on a sturdy, wide, step stool. This will satisfy their curiosity while they help chop, mix or scoop.
Foost online has kids safety knives and loads of ideas for how kids of different ages can help in the kitchen. Founder Kate Wengier is a dietitian with a passion for fun ways to eat more fruit and veg.
Buy a box
Home delivered meal boxes like Hello Fresh free you up to try new recipes without the fuss.
They may work out to be more expensive than the meals you prepare yourself, but you're paying for convenience.
A meal box means less time spent shopping and planning, plus the exact quantities provided means less food wastage.
Many many services have discounted trial periods, so you can make your own verdict.
AUTHORS BIO: Lia Jaunzems is a dietitian and mum of two. Karissa Woolfe is an Accredited Practising Dietitian and journalist. They competed in the D3 'Healthy Kids Menu' Challenge and are passionate about making healthy eating fun and easy for families.