On Saturday, May 13, 2023, families are invited to a joyous celebration at the new gym located at 400 Torrens Road, Kilkenny SA 5009, from 10am to 5pm. This inclusive event offers a wide range of sensory and physically beneficial activities in a safe, clean, and controlled environment.
We Rock the Spectrum is a franchise opportunity dedicated to providing sensory-safe play for kids with autism, special needs, and typical development. Each gym features twelve therapeutic equipment pieces designed to address sensory processing challenges faced by children on the spectrum, while offering all children the sensory input necessary for improved learning and neurological development. From the zip line that aids vestibular sensations and sensory feedback to the enhancement of upper-arm and core strength, every We Rock the Spectrum location offers unique classes, children's day camps, arts and crafts, and additional play equipment.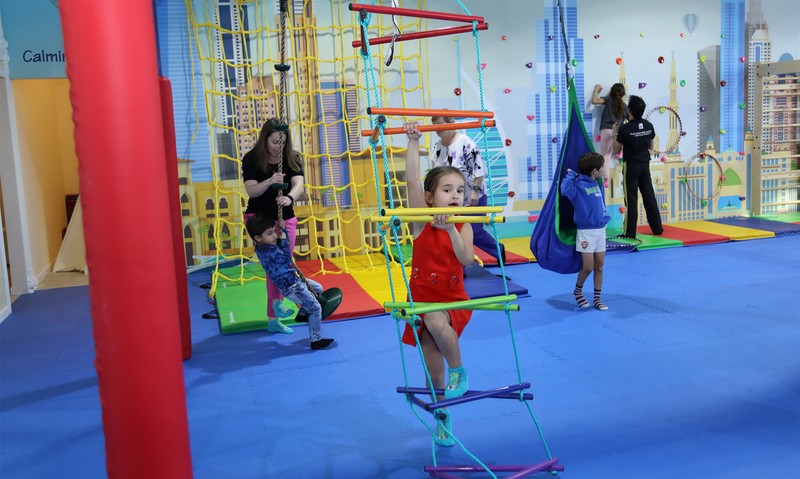 Dina Kimmel, an autism mom from California, is the CEO and Founder of We Rock the Spectrum. Inspired by the challenges she faced when seeking a safe space for her son with autism to play alongside her neurotypical daughter, Dina opened the first gym in Tarzana, California. The motto of all We Rock the Spectrum gyms is "Finally a place where you never have to say I'm sorry!" Under Dina's leadership, We Rock the Spectrum facilities have provided vital childcare for special needs families throughout the COVID-19 pandemic.
Belinda Grant, as the new owner of We Rock the Spectrum – Adelaide has embarked on a journey that led her to become a school support officer, working closely with families of neurodiverse children. Her passion for creating inclusive spaces and her experience in providing respite care inspired her to venture into a new endeavour. Belinda discovered the WRTS franchise, which perfectly aligned with her vision. She is grateful for the opportunity to combine her passions and embark on this new journey.
We Rock the Spectrum Adelaide
The facility boasts 12 pieces of sensory equipment:
Zip Line
Zip Box with Slide
Crash Pit
Trampoline
Hammock Swing
Tunnel
Carpet Swing
Climbing Structure
Bolster Swing
Swivel Rotators
Climbing Mountain
Rope Bridge
Grand Opening Details:
When: May 13, 2023 from 10am to 5pm
Where:  400 Torrens Road, Kilkenny SA 5009
What: The Grand Opening celebration of We Rock the Spectrum – Adelaide
Admission is $25 per child, and treats and refreshments will be sponsored by My Brother Rocks the Spectrum Foundation.
---
For more information:
werockthespectrumadelaide.com.au