But where to begin? Making simple changes can effortlessly transition your child's room if you know where to start.
We chatted with stylist Bree Leech and Dulux Colour Expert Andrea Lucena-Orr about the easiest ways to transform a child's bedroom, to take it from tween to teen that won't break the budget.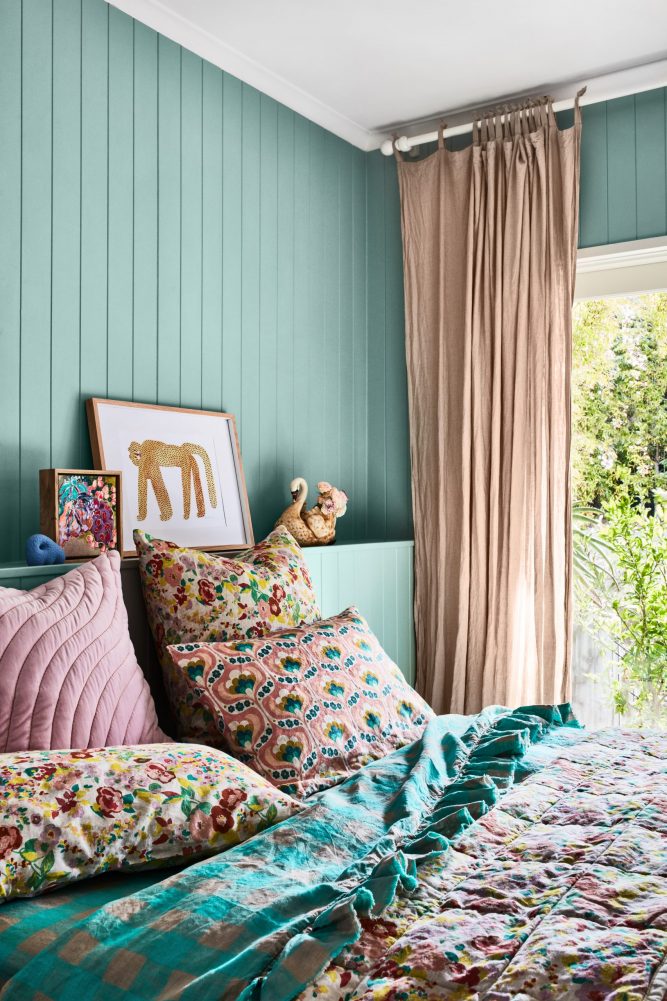 One of three trend colour palettes capturing the mood of Winter this year is The Retreat palette from Dulux.
Stormy blues and soft greys connect a verdant Mangrove green and earthy burgundy in Burnished Bark. Dulux Colour Expert Andrea Lucena-Orr told us the earthy tones and muted colours of this palette are all drawn from nature.
Think oceanic blues, nourishing greens, soft greys and touches of mustard. They bring the outside in – ideal for a time when most of us are stuck indoors for long stretches – and plug into the growing movement for wellness in design"
To give you ideas on how you can use these comforting hues in your own home, Dulux worked with stylist Bree Leech to re-energise a child's bedroom using colours from the Retreat palette.
"Light-filled and spacious, this bedroom ticked all the right boxes, however, the room needed some personality and tactile elements to create warmth. You want your child to love spending time in their room – it should be somewhere they can escape, relax, read and play. The quickest and easiest way to switch up the mood is with colour," says Leech.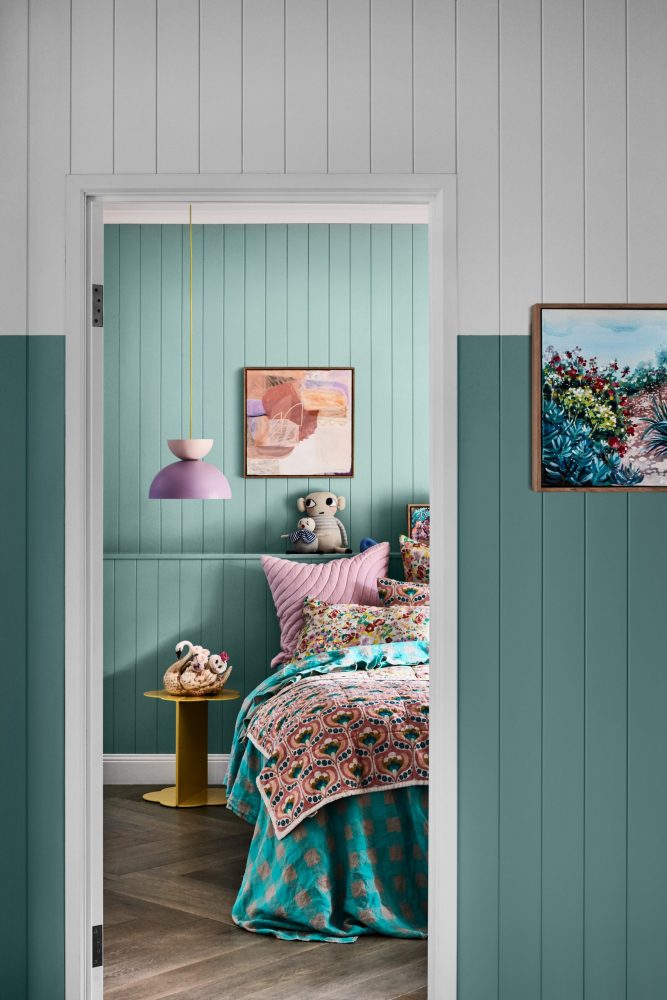 "If you've been all about white for as long as you can remember, get a taste of using stronger colours by starting with a single wall – say the wall behind the bed," says Lucena-Orr. "It will not only make a feature of your bed, however, will create an opportunity for any artwork to pop. This can also stretch your new confidence into using colour elsewhere in your home."
Alternatively, Lucena-Orr suggests to "Reduce stimulating or strong contrasting colours and intense patterns in a child's nursery or bedroom to create a calming ambience. Pacifying palettes of soft muted hues are best for a nursery as the subtle undertones within many of these colours can help a baby to relax and therefore may hopefully encourage sleep.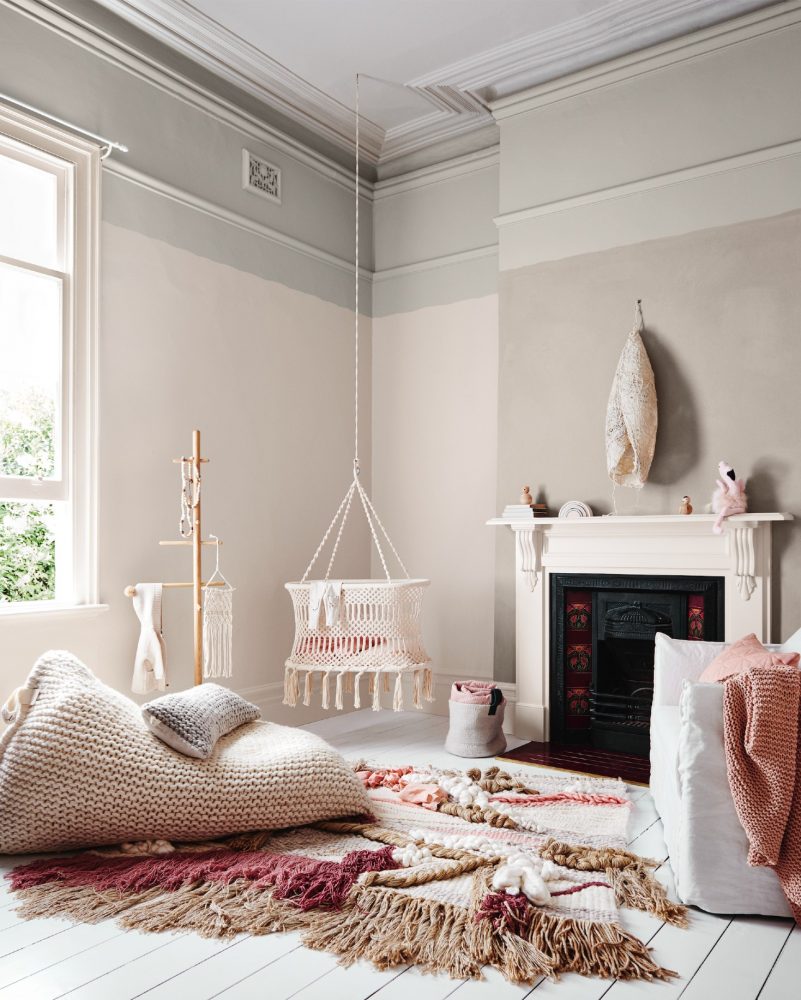 Bree's kids' bedroom styling tips
Invest in quality: Kids are tough on furniture, so it's worth paying more for well-made pieces that will last. You can save money on smaller items, such as bedlinen, art prints and rugs.
Add an upholstered bedhead: It makes for a comfortable spot to sit up and read.
Size it right: As a guide, when choosing a rug for a child's bedroom it should fit two thirds under the bed and extend at least 30 centimetres beyond the sides of the bed – any smaller and it will look lost in the space.
Think multi-purpose: Children's rooms are often small, so seek out flexible pieces that can be used in different ways, such as an ottoman that doubles as storage and seating.
Make storage easy: Add in baskets for toys and cupboards or shelves to hide mess away.
For more information: