Since their Melbourne world premiere in 2013, Trash Test Dummies has gone on to win a slew of rave reviews and awards around the globe, including Best Children's Presentation at Adelaide Fringe Festival 2016 and 2015, and sell out hit seasons at Edinburgh Fringe Festival, receiving the runners up Children's choice award in 2016.
Returning to Adelaide, this circus comedy like no other is tipped to be a highlight on this year's Adelaide Fringe Festival calendar.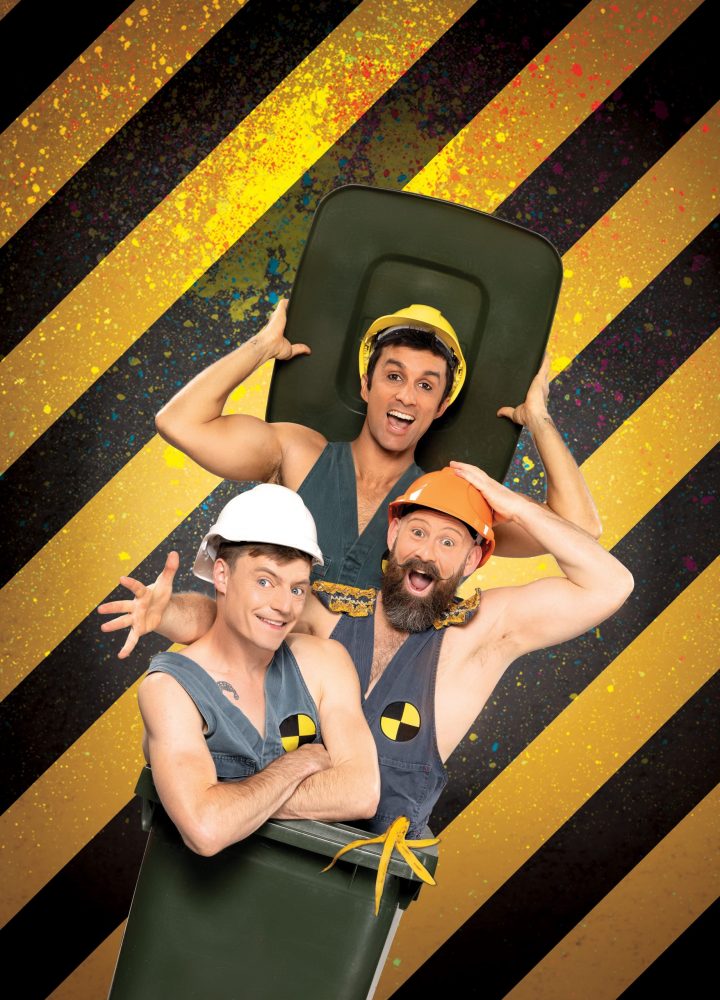 Three dexterous dummies will take you on a journey into their limitless imaginations, with the humble household wheelie bin as their transformational muse. With a little imagination the bins become cars, hideaway trenches, chariots, rocket ships, musical instruments and equipment for circus madness. There's music, dance and epic immersive action!
These extraordinary circus comedians, all graduates of Australia's premier circus academy National Institute for Circus Arts (NICA), are Jamie Bretman, Jack Coleman and Rowan Thomas.
Dummies Corp Co-founder, CEO, Artistic Director and original Trash Test Dummies creator and performer, Jamie Bretman, says the show is often likened to a Pixar film.
It's targeted at young people, but it is just as enjoyable for adults. This means that kids can come with their parents and grandparents and there's something for everyone.
Full of laughs and plenty of surprises, this world-class troupe will take fun to new heights with riotous stunts and an astonishing display of balance, acrobatics, slapstick and juggling.
"Our audiences tend to laugh their way through the whole thing." Jamie, who also has a background in social work and community outreach, is passionate about using circus to improve the lives of young people across the country. Trash Test Dummies believe in encouraging imagination expansion through play, audience engagement and just being silly.
"We blur the lines between the impossible and possible. If we can get even some of our audience members to run with the idea that anything is possible, we have achieved what we set out to do," says Jamie.
The performance will run for 60 minutes and is for audiences of all ages. Be prepared to have your funny bone strummed and your mind blown by what the human body is capable of!
Trash Test Dummies at Adelaide Fringe
What: Trash Test Dummies. A circus comedy like no other.
Where: Umbrella Revolution – The Garden of Unearthly delights
When: 5:45 Feb 17 – Mar 19 Thursday – Saturday and 13:00 Saturday – Sunday
Tickets: Adults: $28, Children $23, Family (2 adult, 2 children) $85
---
Tickets are on sale now:
adelaidefringe.com.au/fringetix/trash-test-dummies-af2023