UPDATED: JUNE 2022 FOR ADELAIDE WINTER SCHOOL HOLIDAYS 2022
Holidays are here! And even though there is the excitement of long, lazy days, with no schedule and quality time with the kids, there's also the sheer horror of… HOW DO WE KEEP THE KIDS ENTERTAINED?!!!!
We've got you covered with our list of the top things Adelaide has to offer throughout the school holidays so that the kids are kept active and entertained and mum and dad get a moment (or three) to themselves!
This list is kept constantly up to date with all the BEST things to do with kids in Adelaide School Holidays.
WHAT'S ON ADELAIDE WINTER SCHOOL HOLIDAYS 2022 | JULY SCHOOL HOLIDAYS 2022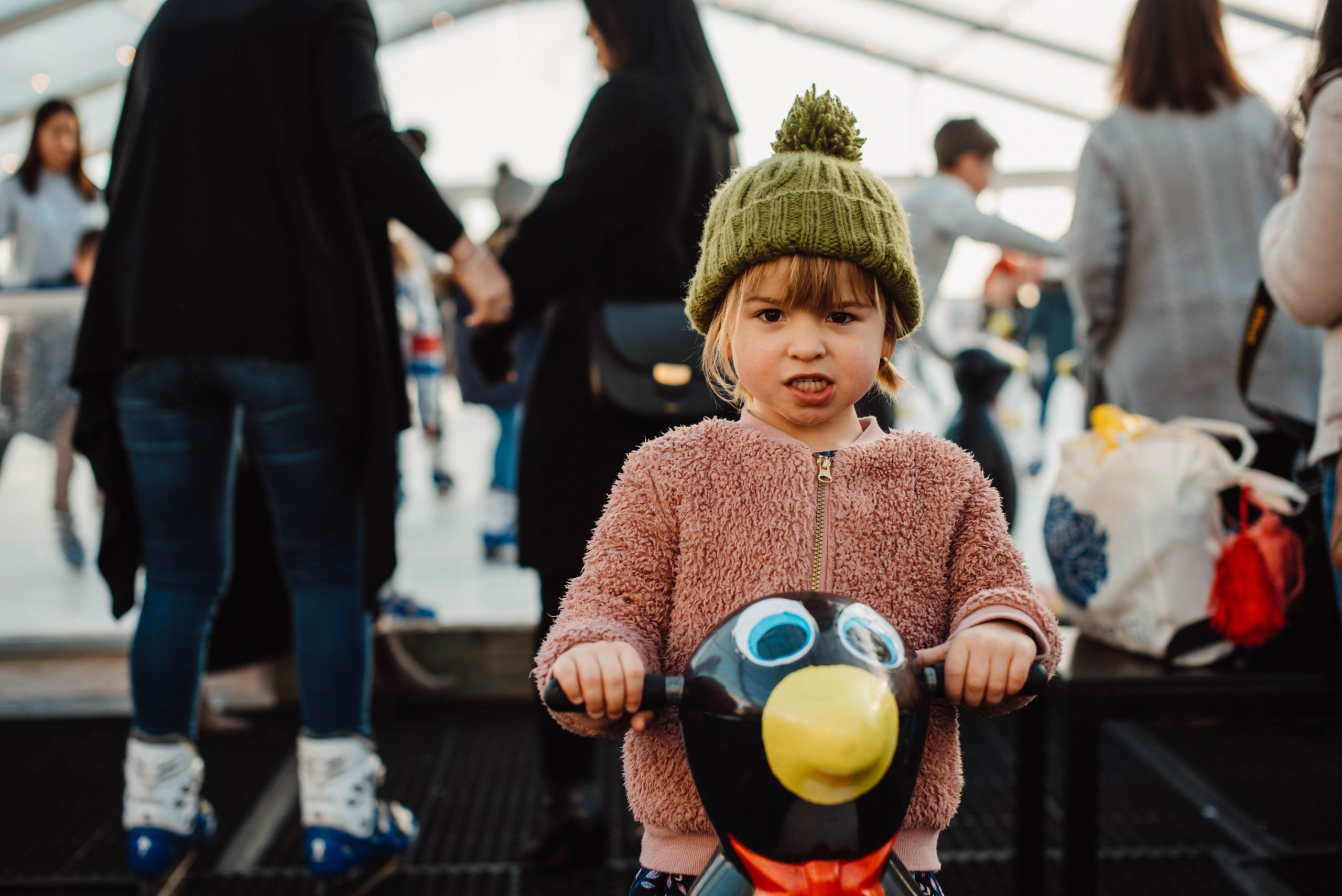 Winter Wonderland Glenelg
Brush off the winter blues, strap on your skates and enjoy beachside ice skating – and a special fireworks display – at Winter Wonderland Glenelg these July school holidays! With daily, one-hour ice skating sessions kicking off on Friday 1 July under a marquee, there will be more fun than you can imagine for kids and families. On weekdays, kids can take to the ice at 10am and take part in various ice games including limbo, basket shooting and mini ice hockey. And on weekends, at 7pm and 8.30pm, the ice rink will become a dance floor for the Retro Skate sessions, with music from the 80s and 90s, disco lights and a snow-making machine.
More information or tickets to Winter Wonderland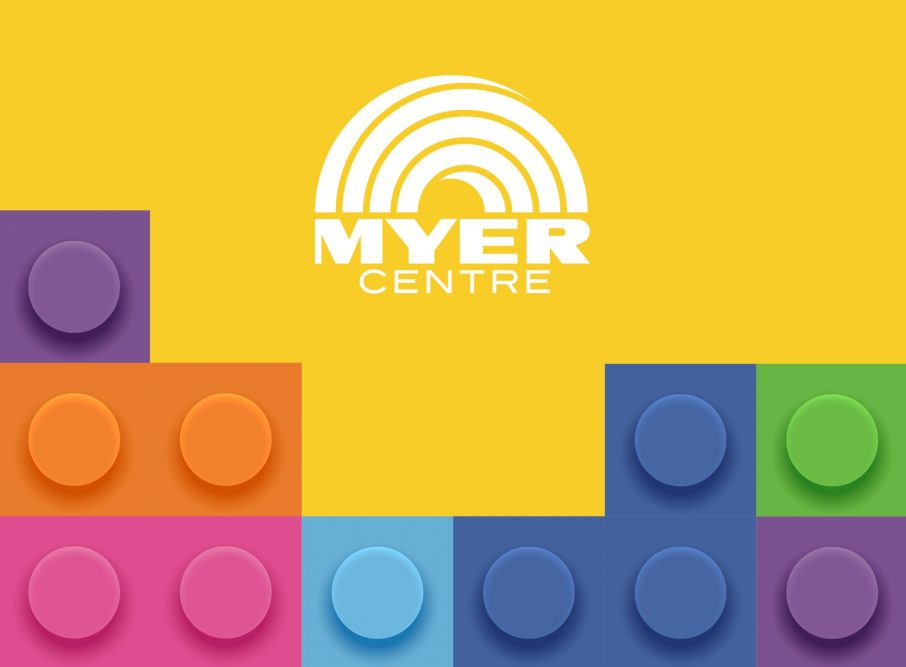 FREE 'Make and Take' LEGO workshops at The Myer Centre
During the winter school hols, the Myer Centre Adelaide are offering a free make and take LEGO workshop for kids to keep your little ones cool, calm and creative over the break. Staff will entertain, encourage and guide the kids through each workshop, giving parents a chance to sit back and relax. After building either a cat, train or Trolls character kids, will receive their very own LEGO showbag with other goodies included in each one.
Bookings are essential, limited spots available so get in quick.
Book tickets to Make and Take LEGO workshops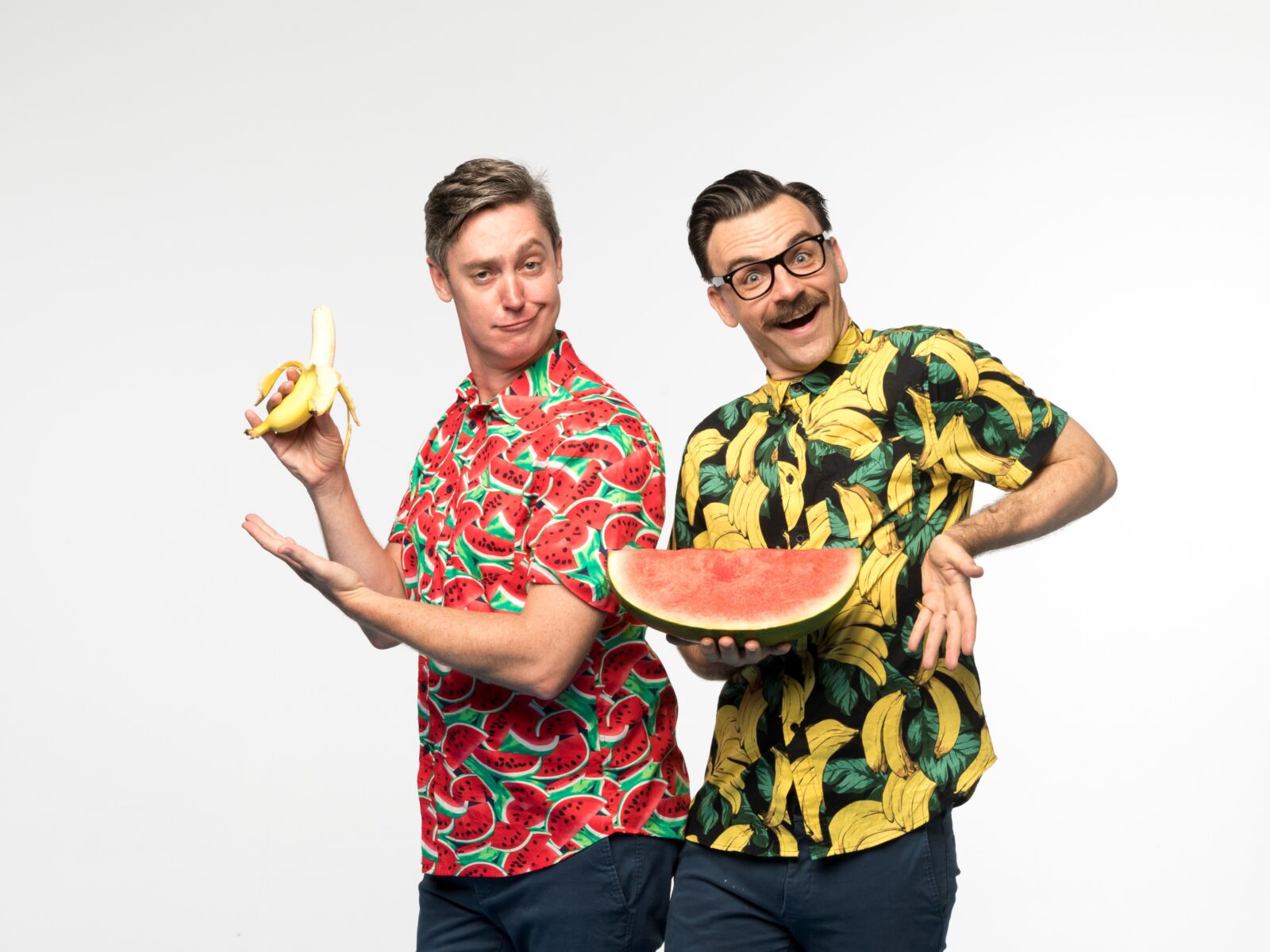 The Listies ROFL
School holidays are about to get bonkers at Adelaide Festival Centre! Join Rich and Matt from The Listies for a comedy extravaganza jam packed with magically stupid stuff that you and your kiddos are going to love! ROFL sees The Listies tackle the most terrifyingly tortuous family situation of all: BED TIME! Featuring toilet paper cannons, a real life Cowasaurus, lullabies of doom, detachable legs, a panoply of puns, and possibly too many Aldi gags. This show will have you Rolling On The Floor Laughing!
For tickets to The Listies ROFL
Bricks4Kidz Lego workshops
The team at Bricks4Kidz will have your Lego-loving lads and lasses constructing, creating, doing and designing at their hands-on build-based workshops run every school holidays. The Bricks4Kidz programs cycle through a variety of themes to keep things fresh (and dynamic for those repeat attendees!).
Trust us when we say that the real-life Lego Masters that host these sessions know all the building blocks that make up a good time, with these half or full-day school holiday workshops blending fun and learning into a great alternative for child care during the hols—or just an all-round good time if you're looking for an activity for a few hours.
For lowdown on all the upcoming sessions for the July School Holidays 2022:
Visit Bricks4Kidz Lego workshops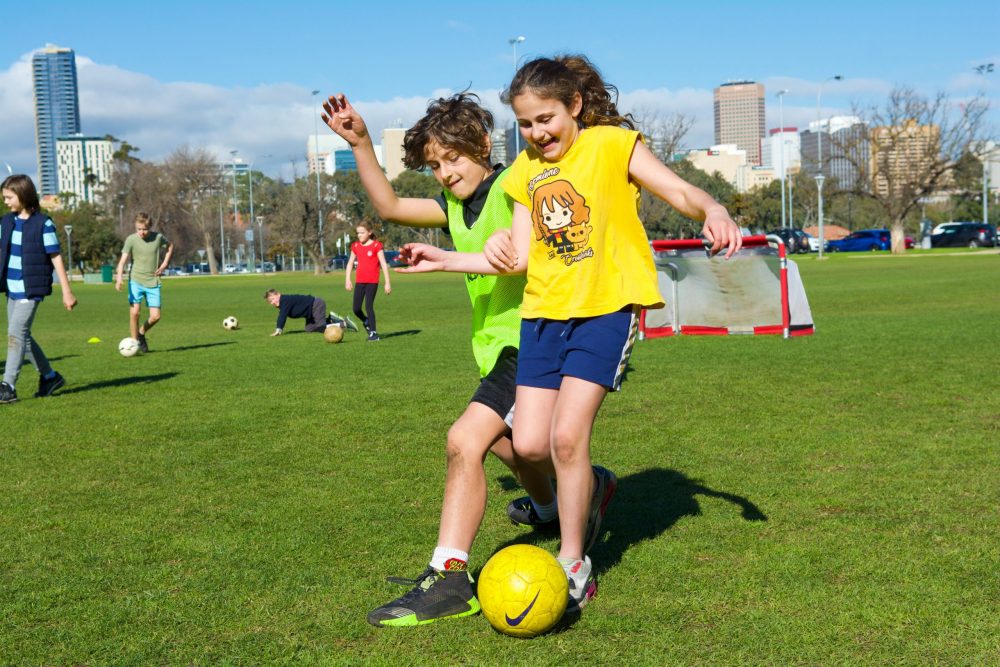 Adelaide University sport school holiday program
The Adelaide University Sport School Holiday Program focuses on building your child's self-esteem, social skills and physical movement through fun and inclusive activities.  Activities range from a modified approach for younger children to introduce them to different sports and a more structured approach for older children. Each day of the program features 1-2 main sports, along with other games, activities, and team-building exercises that are guaranteed to keep kids active and smiling for the whole day!
Get $10 off your booking by using code kiddo10 at the checkout!
For more information on the Adelaide University sport school holiday program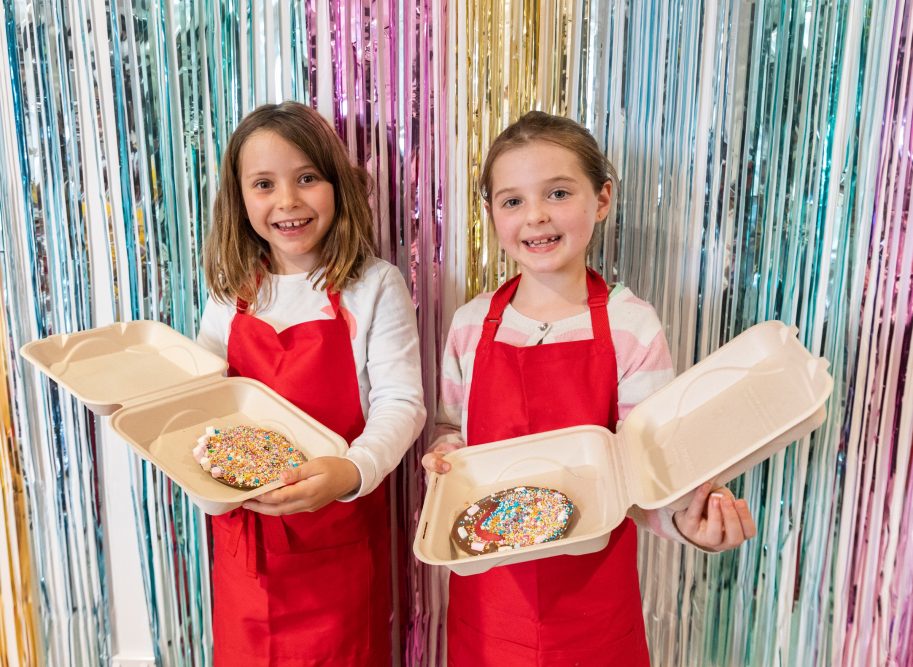 Barossa Valley Chocolate Company school holiday workshops
Let your kiddo unleash their inner junior chocolatier with Barossa Valley Chocolate Company school holiday workshops! Workshops include: chocolate making (custom Giant Freckle using BVCC sustainable Belgian chocolate), fully hosted in the BVCC private experience room by friends at Barossa Fun Factory. Kids will also play games and participate in activities while the chocolates set, followed by packaging. the chocolate creations to take home
July school holiday dates:
Wed July 13, 20, Sat July 20, 23
10.30am-11.30am
$30 per child. Suitable for ages 5-14.
Book a BVCC chocolate workshop

Hahndorf Farm Barn
Hahndorf is just a short drive up the freeway and is the cutest lil town you ever did see.
There's loads to do there and lots of rich German culture and history to immerse yourself and the kidlets in. It's also home to the Hahndorf Farm Barn where your little ones can get up close and personal, interact, hold and feed most of the animals with the cutest little residents from baby lambs to guinea pigs to donkeys.
It's educational too, children learn all about the animals as well as have opportunities to milk a cow and ride a pony!
2282 Mount Barker Rd, Hahndorf SA 5245
Visit Hahndorf Farm Barn

Scoffed school holiday cooking classes
Whether you have a master chef wannabe in your house or your little one simply loves to bake and create, Scoffed school holiday kids cooking classes are a great way for your kids to spend some time learning a new skill, making plates (and mates)… and staying off the screen!
The team from Scoffed will show your kiddos how much fun cooking can be with their hands-on classes, and the best bit, the kids get to scoff it all when they're done.
More information on scoffed school holiday cooking classes
Woodhouse Activity Centre school holidays unplugged
It's not OHSC. It's a thoughtfully programmed adventure, specifically designed with age-appropriate activities, guaranteed to keep your 5-12 year old SCREEN FREE, ACTIVE and ENTERTAINED for the whole day – and in bed on time that night.
With a different theme each day, Woodhouse's school holidays program has an activity theme to suit all types. And, running each week day of the school holidays (not including weekends and public holidays), they've got your busy schedule covered too!
For more information:
Visit woodhouse activity centre
Cirkidz school holiday workshops
If you're looking to outsource your circus clowns for a half or full day – or even a series of days –  during the school holidays, then Cirkidz Circus School school holiday sessions will see your kiddos bouncing off the walls and jumping through hoops… in a good way!
With tumbling, acrobatics, trampolining, circus tricks and a massive foam pit (plus plenty of crash mats), kids who join Cirkidz for a school holiday sesh will have the opportunity to meet new friends and have a blast while being active and learning a few new tricks.
We sent the KIDDO crew along to a session to check it out, here's what we thought!
The July 2022 School Holiday Program spots are on sale now:
Visit Cirkidz school holiday programs
Westfield kids passes
Let Westfield help you entertain your kiddos and enjoy hours of fun with the newly launched Westfield Kids Pass.
That's right, Westfield Kids Passes are HERE, just in time for school holidays, with offerings across all three Westfield centres giving you access to all the entertainment and dining options you and your crew could ever need (and a few more for good measure) at a discounted bundled rate!
For more information on the offerings at each Westfield Centre:
kiddomag.com.au/featured/hours-of-school-holiday-fun-westfield-gift-pass

Monarto Safari Park
Monarto Safari Park is a must do with kids in Adelaide school holidays (and weekends, and any time you can get there)! 1500 hectare open range zoo – the largest one in the world – and is home to over 500 animals including lions, giraffes, meerkat, chimpanzees and so much more!
It's a beautiful experience to see these animals roam around and you truly do feel like you have escaped reality and been transported to a safari, plus the zoo holds so many activities to check out including 'meet the keeper'.
Monarto Zoo is open from 90:30-5:00pm every day of the year (including Christmas Day and public holidays).
Old Princes Hwy, Monarto South SA 5254
Visit Monarto Safari Park
Cleland Wildlife Park
Get up close and personal with roos, koalas, wallabies, betongs and Tasmanian devils with the kids in Adelaide school holidays – most of which are in their natural habitat – and it's just 20 minutes away from the city centre!
It's also a great place to have a picnic. Cleland Wildlife Park also have a range of school holidays programs to choose from, ranging from vacation care to full family experiences.
For opening hours, information on planning your day, fees and to buy tickets, head straight to the website.
365 Mount Lofty Summit Road, Cleland, SA, 5152
Visit Cleland Wildlife Park
Warrawong Sanctuary
Experience the life of a professional animal keeper for a day with the Warrawong Junior Keeper program during the School Holidays!
Open to children 6 to 16 years of age, this incredible, behind-the-scenes experience allows young animal lovers to feed, pat, hold, and care for a huge range of animals at the Sanctuary.
There are also many opportunities to have up close and personal encounters with unique Australian wildlife at Warrawong Wildlife Sanctuary when you visit for the day, and activities for kids are run daily across the school holidays including wildlife shows and opportunities to meet pythons, dingos and dragons!
47 Stock Rd, Mylor
Visit Warrawong Sanctuary

Barossa Bowland and Dinosaur Mini Golf
Dinosaurs and Mini Golf? If there's a better combination of things kids are going to love, we don't know what it is! Located in Tanunda, Barossa Bowland is a proudly family owned and operated business offering the biggest and best Dinosaur themed Mini Golf in Australia, along with a timeless 12-lane ten-pin bowling centre.
If you're looking for something to do in our wine region with kids in Adelaide school holidays, this could be it! Barossa Bowland brings the prehistoric world to life with their beautifully scenic 18-hole mini golf course.
Wind your way through lush gardens along with sparkling creeks, with friends from an age long before lurking around every corner. But don't worry, they feed the T-Rex before opening… usually. And if that's not enough, they also have a 12-lane ten-pin bowling centre inside, complete with modern amenities and newly updated bowling machines, pins and scoring system, so it's never been easier and more enjoyable to have a bowl!
89 Menge Road, Tanunda
Visit Barossa Bowland
National Motor Museum
The contemporary exhibition halls at the National Motor Museum explore the stories of people and vehicles that have shaped Australia's motoring history.. and if there's anything we know about so many kiddos, it's that they love things that go VROOM!
Your kiddos can discover how motor vehicles have opened up our country, linking some of the most isolated communities in the world. From the stately to the absurd, from the hand-built to the mass-produced, see the vehicles people loved and loathed, thrashed and pampered, in the pursuit of their motoring dreams!
As an international centre for the collection, research, preservation, education and display of Australian road transport history, the National Motor Museum is much more than a collection of vehicles. It is a social history of the way we were, the way we are now and the way of the future.
For opening hours, head to their website and plan your day!
Shannon Street, Birdwood, SA
Visit National Motor Museum
West Beach Mini Golf
If you're looking for fun for the 'HOLE' family, then West Beach Mini Golf is where it's at during the Adelaide school holidays!
You can putt around giant great white sharks, penguins, peg legged pirates, sea lions, giant turtles and even the skeleton of Davy Jones at this seven-sea themed, 18-hole course… and they also have a fully decked kiosk for when you get the post putt putt munchies!
School holiday entertainment sorted!
1 Hamra Ave Corner of Military Road and, Hamra Ave, West Beach
Visit West Beach Mini Golf

The Big Rocking Horse & Toy Factory
The Big Rocking Horse and the Toy Factory share the same site at Gumeracha, in the glorious Adelaide Hills, only 40 minutes from Adelaide. So take a drive and go for a visit!
Your kids can see how quality wooden toys are made in the working Toy Factory. There's also an on site Wildlife Park, where you can feed the animals and birds in a beautiful and unique setting, teeming with native flora and fauna.
If you time it right, you can also include some breakfast or lunch, or take your own picnic and enjoy it in our beautiful, shaded picnic area.
And, of course, la piece de la resistance… the World's Biggest Rocking Horse, Australia's #1 BIG Aussie icon!! You can climb this Australian icon and receive a certificate of achievement upon completion!
452 Torrens Valley Rd, Gumeracha, SA
Visit The Big Rocking Horse & Toy Factory
Pick your own cherries
Making memories never tasted so good, and this is a family school holiday activity ripe for the pickin'! 50 minutes from Adelaide on the Southern Expressway, Fleurieu Cherries have up to 20 different cherry varieties available including both sweet and sour cherries – most varieties are available to pick if you have the time to find them – so head there and make a day of it!
Fleurieu Cherries offer pick-your-own on certain days only – depending on what fruit is ready and the weather forecast. Before you travel to the farm gate, make sure to check the website to confirm if pick-your-own is available, as circumstances can change rapidly… ripe fruit for that day may have been picked by early afternoon!
The team at Fleurieu Cherries also make cherry relish, cherry jam and delicious cherry ice-cream, and sell cherries by the kilo if you don't feel like picking your own.
Pick your own cherries open 9am-4pm daily.
Fleurieu Cherries, 159 Pages Flat Road, Pages Flat
Visit Fleurieu Cherries
West Beach Adventure
SkyChallenge, Skywalk, Megabounce and now the Giantswing! Mega Adventure has something for everyone. The SkyWalk is for all ages and heights! Whether you have friends and family on the SkyChallenge, or just want to take in the views, you can climb 83 steps to the highest platform on the SkyMate.
Alternatively, the SkyChallenge has over 70 obstacles available for you to tackle at your own level and speed, the SkyChallenge is perfect for anyone wanting a stimulating experience to do with kids in Adelaide school holidays.
Imagine playing tennis in the sky, rowing a boat mid-air, or manoeuvring between obstacles like a floating esky, BMX bike, and sky-high picnic table.
Book holiday tickets now! Mega Adventure also hosts birthday parties, for more party venue ideas check out our KIDDO Adelaide Party Venue guide!
4 Hamra Ave, West Beach
Visit West Beach Adventure
Tree Climb Adelaide
Your tree top adventure awaits at Adelaide's first inner city aerial adventure park. Tree Climb, Adelaide's newest phenomenon (and for good reason!) has over 70 obstacles in 7 courses and there's something for varying ages and abilities. Plus, you're outdoors in nature while you're having fun. Perfect. Tree Climb is perfect for children aged 3 and over.
Tree Climb also hosts birthday parties, for more party venue ideas check out our KIDDO Adelaide Party Venue guide!
Cnr Greenhill Road + Unley Road, Adelaide SA 5000
Visit Tree Climb Adelaide
Funtopia pProspect
Your kiddos will have a funbelievable time these school holidays; whether it's climbing up Jack's beanstalk, scaling brick buildings or climbing Funtopia's interactive pro climbing walls, they're going to keep going back for more, over and over again!
There's something for all the kiddos, big and small, with Playground World and Toddler World offering an alternative to the common playground, with super slides, go carts and a mirror maze to keep little people busy and buzzing.
259-269 Main N Rd, Sefton Park SA
Visit Funtopia
The Beachouse
Packed with Australian-first and world class attractions, The Beachouse is the perfect destination for a fun-filled day out! You'll find games and rides that will entertain the adults as well as the kids!
With 3 fully enclosed heated waterslides, Soli Italian Formula 1 Dodgem Cars, awesome blaster boats, a historic 120 year old Carousel, a western themed 18 hole mini golf course, a dizzying 5 mini story play castle and an Italian built train for the little ones, you are sure to have a ball!
This is an absolute no brainer when it comes to looking for things to do with kids in Adelaide school holidays.
4 Colley Terrace, Glenelg
Visit The Beachouse


Captain Jolley's Paddleboats
These pedal powered boats have been used as a source of fun for children, families, and tourists coming to see our beautiful city of Adelaide since 1962 and are still going strong (with a few boat upgrades in that time of course)! On your private perch on the River Torrens, you're in the perfect position to take in local scenery while getting active in the outdoors, and kids just love the paddleboats!
Choose a sunny day and get your kids out on the river these school holidays!
River Torrens, Elder Park, Adelaide
Visit Captain Jolley's
Art Gallery of South Australia
Explore the Art Gallery of South Australia with the kids in Adelaide school holidays, with over 45,000 works of art and changing  exhibitions on display, it's a great way to introduce contemporary and historical art to your children. Start at the Gallery is an exciting introduction to art for children aged 3-12 and their families.
Held on the first Sunday of every month, Start is a free family-fun day and includes art activities, tours, live performances and entertainment.Each monthly event is themed around current exhibitions or the general collection. Start is held on the first Sunday of each month, 11am–3pm. Events are free and no bookings are necessary.
You can also discover a selection of books, homewares, jewellery and children's gifts, inspired by the Gallery's collection and current exhibitions in the gift store, as well as enjoy great family friendly food options in the cafe.
Art Gallery, North Terrace
Visit the Art Gallery of South Australia programs

Marion Outdoor Pool
The refurbished Marion Outdoor Pool is complete and this place is ALL THE THINGS if you're looking for outdoor water play fun with the kids in Adelaide school holidays! The water play park has 9m-high tower with four slides and a giant tipping bucket containing 600 litres of water – I mean it just does not get better!
The surrounding area is flush with shades, barbecues, landscaping, path, balinese huts, a playground and an outdoor gym! Get ready for you summer of fun!
If you're looking for splash zones and swimming centres check out our guide to Adelaide's indoor and outdoor swimming pools.
Oaklands Rd &, Hendrie St, Park Holme
Visit Marion outdoor pool
AFL Max
AFL Max is the nation's first immersive footy skills and entertainment centre. Backed by the biggest names in the sport, our state-of-the-art facility brings together the latest technology and traditional skills development for players and fans of all ages.
Proudly situated in Adelaide's west, you'll be able to sharpen up on your kicking, passing and tackling skills, work up a sweat, experience the excitement of a live game in the virtual reality zone, entertain the kids and more. All under one gigantic 5,500m2 roof.
32 Butler Boulevard, Adelaide Airport
Visit AFL Max
Palace Nova
Catch a movie at Palace Nova with the kids in Adelaide school holidays! Palace Nova Prospect boasts 14 screens, from boutique style theatres to larger sized cinemas and during the school holidays there are always a plethora of kids and families to choose from.
The inside of the art deco cinema is also totally luxe and has some beautiful artwork in keeping with the artsy prospect vibe, so if you're choosing a cinema, it's a great one to pick!
98 Prospect Rd, Prospect
Visit Palace Nova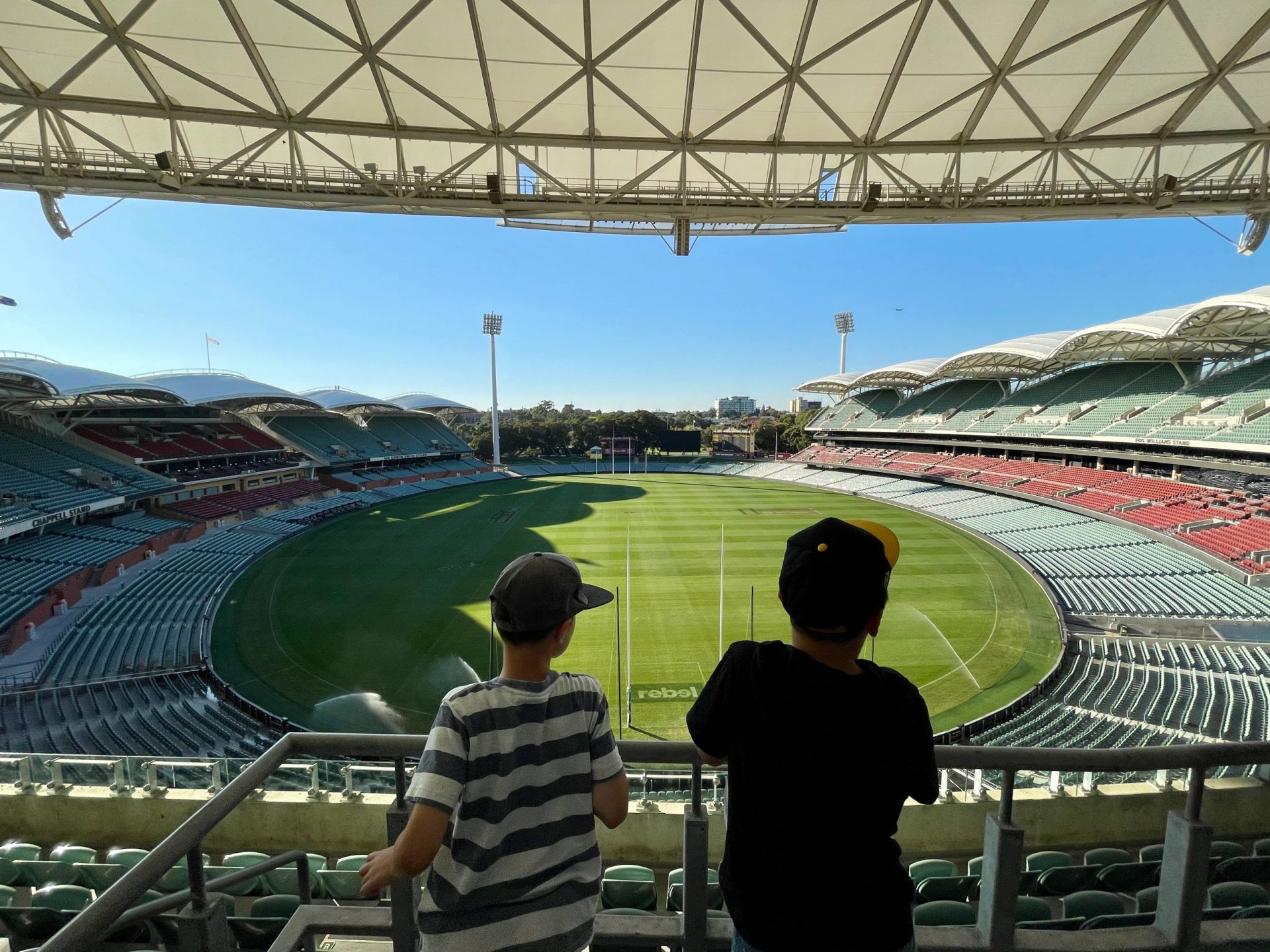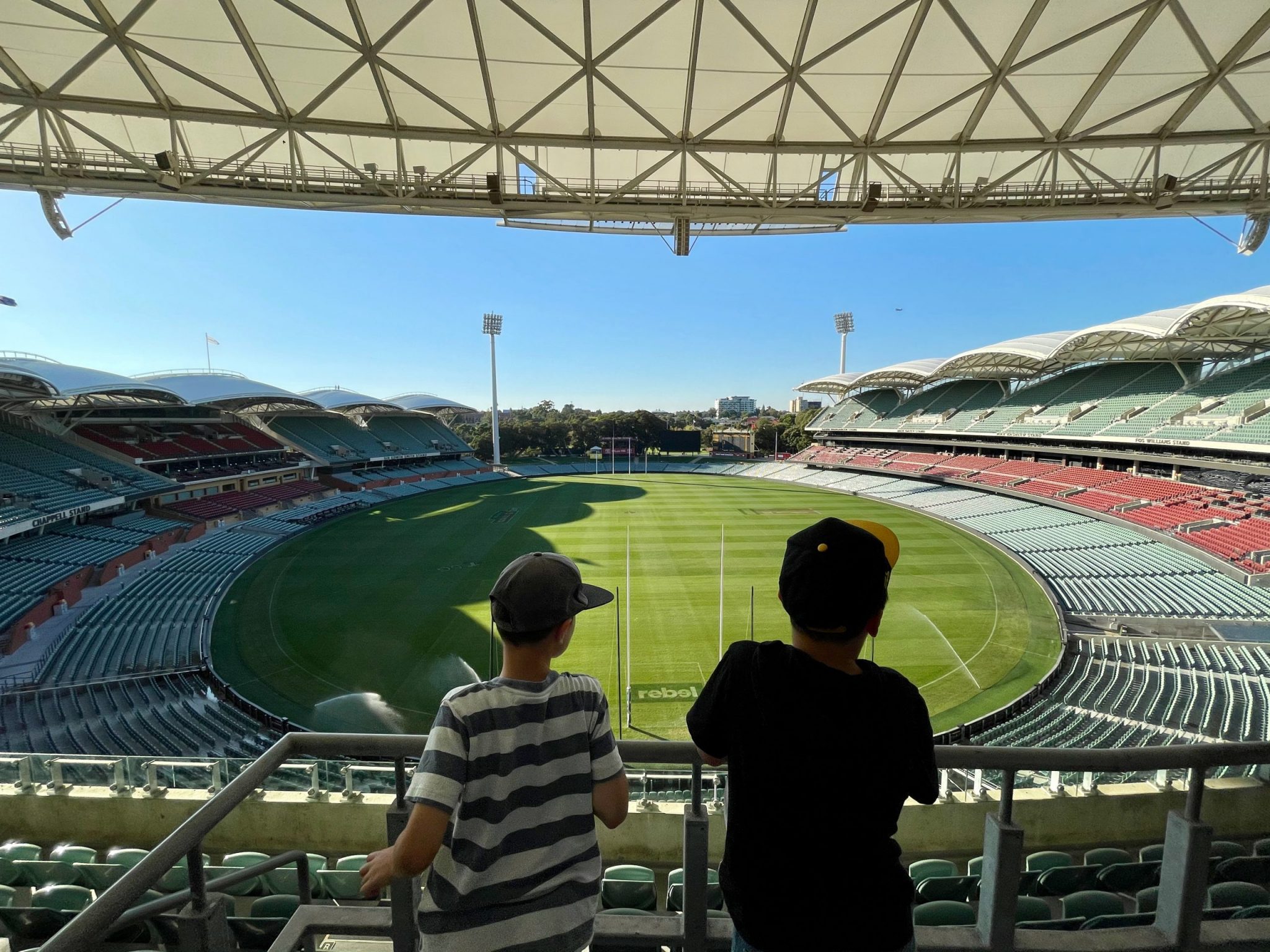 Adelaide Oval tours
Make your kiddos dreams come true with a peek behind the scenes extending further than the usual oval green! Visit a number of areas that are usually inaccessible and learn about the heritage and significance of Adelaide Oval. Expert volunteer guides will guide you and your little ones through the ins and outs of Adelaide oval and share captivating tales of the history of the venue, the sporting greats who have competed here and the Oval's iconic status in SA.
Part of the KIDDO crew recently took an Adelaide Oval Stadium Tour – here's what we thought!
War Memorial Dr, North Adelaide
Visit Adelaide Oval tours

Wigley Reserve playground
Just in time for the summer months, the $1m Wigley Reserve playground development is complete! The spectacular new playspace will be the place to be for residents and visitors to Glenelg this summer, with the  redevelopment of Wigley Reserve featuring a Playspace and Fitness Hub.
The playspace, funded by the City of Holdfast and State Government features: a climbing tunnel, in-ground trampolines, swings, slides, a log climbing structure, stepping boulders, a sensory nature-trail and accessibility is a focus with the new space offering increased opportunity to all ages, interests and abilities.
For more playgrounds, check out our quick look guide to Adelaide's best playgrounds.
Corner of Anzac Highway and Adelphi Terrace, Glenelg
BOUNCEinc
Get ready to get really excited… BOUNCEinc (aka an Adelaide institution and the ultimate indoor trampoline park!) has holiday camps!! The perfect thing to do with your kids in Adelaide school holidays.
Whether your kids are aspiring freestyle trampolinists, or just have a lot of energy to burn (and what kiddo doesn't love some quality time on the trampoline!!) BOUNCEinc have you covered, they have intensive 5 day programs on offer and participants in both the Flight Squad and Ninja Squad Holiday Camp programs (more detailed info on each program on their website) get a two hour session every day to develop their skills, with dedicated coaching time and time to practice their new skills and hone in on their ninja technique.
It's a fun, healthy way to spend the holidays. Bounce also hosts birthday parties, for more party venue ideas check out our KIDDO Adelaide Party Venue guide!
164-168 Richmond Rd, Marleston + 13-15 Fosters Rd, Greenacres
Visit BOUNCEinc
South Australian Museum
The South Australian Museum has been committed to making Australia's natural and cultural heritage accessible, engaging and fun for over 150 years. It is a place where families can learn and grow together and get hands on in the Discovery Centre where they can see fossils, frogs and watch as the Museum bees make their way out of their hive to collect honey in the CBD.
Today the Museum is one of the most visited museums in Australia and holds collections of national and international significance. It is a leader in remote and regional community engagement, and in Australian Aboriginal heritage and scientific research. Open 7 days. Check out their website for fun holiday programs.
SA Museum, North Terrace
Visit South Australian Museum
SA Aquatic and Leisure Centre school holiday programs
What better place to chill out and have some fun than the SA Aquatic and Leisure Centre! They have amazing school holiday programs to keep kids active, busy.. and cool!
If you're looking for splash zones and swimming centres these holidays check out our guide to Adelaide's indoor and outdoor swimming pools.
443 Morphett Rd, Oaklands Park SA 5046
Visit SA Aquatic and Leisure Centre
Carrick Hill
During the summer holidays, Carrick Hill's Story Book Trail comes alive – a self guided half kilometre tail with themed areas to explore and discover throughout the picturesque Carrick Hill grounds!
This activity uses classic children's stories to encourage and ignite their imagination, from Wind in the Willows to The Hobbit to The Jungle Book and The Secret Garden, these are just a few tales kids will discover along the way. The Children's Activity Pack includes a Story Book Trail guide, map, quiz, nature play handouts and a chocolate frog or bubbles!
Free parking at Carrick Hill. Suitable for strollers. Bookings not required.
46 Carrick Hill Dr, Springfield SA 5062
Visit Carrick Hill school holiday programs

Temptation Sailboat
Get your sea legs and climb aboard the Temptation – a 58ft passenger charter catamaran that operates from Glenelg and is a unique experience that the kids- and you – will remember!
An informative experience that educates passengers on dolphin conservation and offers the opportunity to swim with the dolphins. But either way, it's a beautiful experience, it's fun being out on the water, the sunsets are amazing and if you're lucky, you may spot a dolphin or two!
All times and pricing information on their website.
10 Holdfast Promenade, Glenelg
Visit Temptation Sailing
Glenelg Foreshore playground
The Glenelg foreshore playground is EPIC – so epic that ummmm, can adults have a go? It ticks all the boxes for what kids want in a play area, it's safe and honestly must be the only playground with prime coastal views, so you can grab a coffee, get a little Vitamin D and enjoy the sea breeze while the kids play till their hearts content!
Check out the KIDDO Quick Look Guide to Adelaide's Best Playgrounds for more awesome spots to head with the kids during the school holidays.
Glenelg Foreshore
Visit Glenelg Foreshore playspace
SK8 therapy workshop
Look no further, this is the number one school holiday activity for your rad little skater. The guys from SK8 Therapy hold holiday workshops where they teach kids awesome skills along with safety and control techniques.
A fun masterclass for those that can already carve it up, as well as a great introduction for anyone just starting out.
Closed footwear required and participants must bring their own helmets but safety pads and skateboards are provided
Morialta Falls
A protected conservation area just 10kms NE of the CBD, you'll feel like you've escaped to the serene bushland when really you're so close to home. A great day out to get out in nature, burn some energy and take in the beauty of the rugged nature surrounds.
Plus, there are three seasonal waterfalls within the area so you can play a game with the kids, who spots the waterfall first! And if it's waterfalls you're looking for, check out our Top 10 waterfall hikes in SA.
Morialta Falls Rd, Woodforde SA 5072
Visit Morialta Conversation Park
Kuitpo Forest walks
Kuitpo Forest is filled with amazing trails for different abilities and ages, trails made for walking, riding and horse riding, your little ones eyes will feast on our breathtaking landscape and perhaps see animals in their natural habitat along the way. For more information on the different trails available, head to their website.
If you're looking for family friendly walking trails you could also try the family friendly Mt Lofty trail or if you have a pram in tow and don't want to get off the beaten track, check out our guide to the top pram friendly walks in the Adelaide metro.
Alexandrina Council, South Australia
Visit Kuitpo Forest
Belair National Park
Fun fact: Belair national park was the first national park in South Australia and is so rich in history with beautiful Aboriginal tree carvings still on display! It makes sense that it's so popular! Set in amongst bushland, there are so many things to discover here.
There are so many trails for walking, bike riding – or even horse riding! Beautiful areas for picnics and 39 tennis courts and cricket pitches!!
It's filled with native plants and really is a beautiful place that you can make an entire day trip out of!
Upper Sturt Rd, Belair SA 5052
Visit Belair National Park
Adelaide 36ers school holiday clinics
Make your little baller's swishes come true in the school holidays by sending them to an Adelaide 36ers School Holiday Training Camp. Open to boys and girls of all ages, kids will improve their skills, develop techniques, enhance their game, meet new friends and have fun!
Facilitated by Community Coaches and 36ers legends, Brett Maher and Scott Ninnis, the 36ers camps are held during each school holidays and aimed at children of all ages, genders and abilities.
One of the mini ballers on the KIDDO crew took part in an Adelaide 36ers School Holiday Camp… check out what we thought!
Visit Adelaide 36ers school holiday clinics
St. Kilda adventure playground
The St. Kilda adventure playground has a reputation as 'must-visit' and rightly so. It is SO MUCH FUN – oh, and the kids love it too 
It's just a short drive away from the Adelaide CBD and can be filed under: full day out of fun.
The recently revamped playground includes slides, a pirate ship, castle and flying fox as well as plenty of room to run around and a great BBQ area too – we weren't kidding when we said you can make a day out of it.
While you're there – don't forget to check out the Mangrove Walk, I still have memories as a kid from visiting and being blown away that we were 'walking on water as you trail through mangroves on the elevated walkway that makes its way to an incredible lookout.
470 St Kilda Rd, St Kilda
Haighs free factory tour
Haighs – an Adelaide institution that needs NO introduction, we don't need to beat around the bush, we are alllll familiar with their chocolate and we couldn't be prouder that some of the best chocolate in the world comes from Adelaide, South Australia.
So, not only do they make the best chocolate but they offer free guided tours of the factory where all the chocolate making magic happens! Not only do they show you how their premium chocolate is made but they educate on how and where the cocoa beans are sourced from.
Plus, on the way out the shop is right there which means you can go in and treat yourself to a chocolate frog… or 20, no judgment here.
154 Greenhill Rd, Parkside SA 5063
Visit Haighs chocolate factory tours
Adelaide Planetarium
Launch into space these school holidays at the planetarium! Calling all star gazers + Jnr astronauts, to take a tour of the solar system and learn about all the other worldly magic that exists beyond our atmosphere.
Planetarium experience $12 each – bookings essential!
Building P, Mawson Lakes
Visit the Adelaide Planetarium
Theatre Bugs
Whether your child is a natural performer, it's something they've shown interest in or you're just looking for a school holiday program where they can meet new friends, develop new skills bust most importantly, have fun… look no further than Theatre Bugs!
They host a range of Mini Bugs and Junior Holiday Programs that range from ages 5 to 14 over 5 venues and their amazing programs come highly recommended!
Adelaide Theatre Academy
Visit Theatre Bugs school holiday programs

Cirkidz
A school of circus, yes – you heard right. You know when kids say they want to run away and join the circus, well now they can – sort of!
This is an amazing school based in Bowden that has so many incredible school holiday programs that are creative and strategic but also so much fun and teach kids everything from trampoline work to trapeze to hula to jumping and tumbling! Sounds so fun right – can adults join too?!
All program descriptions and details are thoroughly laid out on their site, so head straight there for info!
27 Fifth St, Bowden, South Australia 5007
Visit Cirkidz Circus School
Bricks4Kidz
Bricks 4 Kidz offer unique activities and workshops centred around LEGO and, let's just say…the kids are going crazy for them!! Bricks 4 Kidz school holiday workshops are specially designed for ages 5-12 and provide children with the opportunity to build, create and imagine.
We sent the kiddo crew to test run a sesh – here's what we thought – spoiler alert; they're gonna wanna (Le)GO!
To find out more and your nearest location, head to their website.
For more information:
Visit Bricks4Kidz holiday workshops
Staycation on Adelaide's metro beaches
Plan your own South Australian Beachside Getaway! We just happen to be so lucky in South Australia because we are literally just a hop, skip and a jump away from world class beaches and family friendly attractions galore!
The KIDDO team took some time out to be tourists in our own state and booked in for a beachside family escape on the South Australian metropolitan beaches. We hit Brighton, Seacliff, and Glenelg; that's just 20 easy minutes from the CBD and more fun than you can possibly pack into a weekend, including Standup Paddleboarding, the seasonal Ferris Wheel at Glenelg, The Beachouse and the latest walking trails and playgrounds.
We've put together a full itinerary of activities that you can enjoy with your family, from where to stay, what to eat and plenty of adventures to keep your kiddos busy and buzzing all weekend long!
Plan your own family beachside escape:
Visit Adelaide beaches school holiday guide
Marshmallow playground
This super fun playground underwent a major facelift  and is now even bigger and better than before! You'll find swings, climbing equipment, slides and an interactive nature and water play area. Kids LOVE this place and it's easy to see why, it's a childs dream!
Plus, it's fully enclosed with a fence running the perimeter so you can rest assured they can't run off anywhere. There's seating and BBQ areas and grassy areas for the older kids to kick a footy.
Glen Osmond Rd, Adelaide SA 5000
Strawberry picking at Beerenberg
When it's strawberry season, there's no other go-to fruit (in our humble opinion)! And forget just picking up a punnet at Woolies and consider strawberry picking instead, it is so much fun and what better place to do it than at a South Aussie institution; Beerenberg Family Farm, nestled in the Adelaide Hills.
At only $4 per person (kids under 12 free) it's a fun day out in the sunshine and a great experience for kids, once you've picked your weight in strawberries, head to the counter where they tally up your price per kilo. And, is it just us or do the strawberries taste that much sweeter after you've picked them yourself?
Mount Barker Road, Hahndorf, SA 5245
** Check the website to make sure it's open
Visit Beerenberg
Adelaide Botanic Gardens
We are so lucky in Adelaide, our Botanic Gardens are seriously beautiful and oh-so-peaceful considering they're in the heart of the hustle and bustle of the city!
It really makes for a fun day out, take a wander around, stop for a picnic and just enjoy being present in nature – there's plenty of flora and fauna to see and loads of room for the kids to run around!
North Terrace, Adelaide SA 5000
Visit Adelaide Botanic Gardens
Adelaide Farmers Market
We are huge fans of Farmers Markets here at Kiddo and one of our favourites is the Adelaide Showground Farmers Market at Goodwood!
Seriously fresh produce (talk about farm to table!), amazing baked goods – those donuts and that bread, friendly vendors and it's a great activity to include the kids in, to help make healthy and nutritious also fun!
Every Sunday from 9am – 1pm with FREE parking.
Leader St, Wayville SA 5034
Visit Adelaide Farmers Market
Mitcham Reserve
Mitcham Reserve is a very popular reserve for BBQs, picnics, get togethers and days out in the sunshine!
The beautiful creek runs through the reserve and there are plenty of trees providing shade, a new nature play playground, BBQ areas, seating and public toilets.
Spencer Rd, Mitcham
Visit Mitcham Reserve
Cockle Train
Apart from the fact that a day out to Victor Harbour is already the perfect school holiday fun, it's made even better by the fact that it's home to the Cockle Train which travels along the oldest steel railed railway in Australia dating back to 1887.
All aboard! Times, fares and booking info is all available on the website.
Victor Harbour, SA
Visit the Cockle Train timetable
Jungle in Willunga
Created over 25 years ago, Jungle In Willunga is Adelaide's #1 stop nursery. When you want to deck out your home with new greenery or make your garden a little more tropical, this is the place to go.
Plus, the kids won't get bored as they will love exploring the jungle keeping their eyes peeled for exotic creatures and traveling along the jungle walk which can be entered via gold coin donation.
Easy peasy, stock up on your greenery and keep the kids entertained!
175 Main Rd, Willunga SA 5172
Visit Jungle in Willunga
Hallet Cove boardwalk
This coastal clifftop boardwalk along the rocky coastline travels from Marino to Hallett Cove and winds its way along some of the most beautiful scenery you will lay your eyes on – trust us, the views make the effort worth it.
It's a great workout as there are steep steps of stairs and it's a good way to keep the kids (ahem, you!) active!
Heron Way, Hallett Cove SA 5158
Granite Island
A small island next to Victor Harbor, Granite Island can be accessed by horse drawn tram (so cool!) or by a short walk over the wooden causeway!
It's known for its trails and adventure element as well as penguin and whale spotting!
Visit Granite Island recreation park

Drop and Go school holiday activities in Adelaide
If you're working or need a bit of time where someone else is keeping an eye on the kiddos during the school holidays, check out our round up of Adelaide school holiday camps and vacation care programs. We've made sure to include Adelaide school holiday camps and vacation care options for every personality type too, whether they're sporty, crafty, outdoorsy, or need a little bit of team work or confidence building with peers. Why not book them into something with a mate or sibling?