ROFL sees The Listies tackle the most terrifyingly tortuous family situation of all: BED TIME!
Rich, the exhausted parental proxy, is trying to get an early night while his hapless, hopeless housemate, Matt, deploys every trick in the book to stay up late.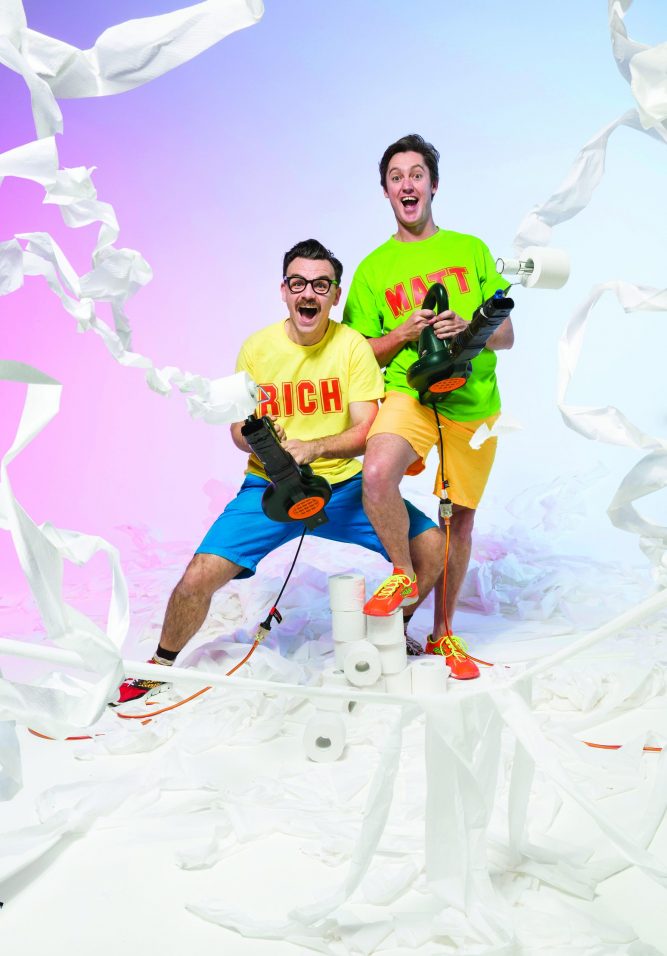 Featuring toilet paper cannons, a real life Cowasaurus, lullabies of doom, detachable legs, a panoply of puns, and possibly too many Aldi gags. This show will have you Rolling On The Floor Laughing!
As seen on ABC TV's The Listies Work for Peanuts and The Listies' Teleportaloo book series.
No-one else does comedy for kids this brilliantly, and what's more the adults have just as much fun! – Sydney Morning Herald
The Listies
Gratuitous, ridiculous, hilarious, joyous and possibly hazardous, Rich and Matt are The Listies, Australia's maestros of kidult comedy, a multi-award winning duo who win over everyone who comes to see them with their insane, interactive, illogical and irreverent escapades!
Event details
Dates: 19 & 20 Jul
Venue: Space Theatre, Adelaide Festival Centre
Duration: 1 hour
Times:
Tue, 19 Jul 2022, 3:00PM
Tue, 19 Jul 2022, 6:30PM
Wed, 20 Jul 2022, 11:00AM

For more information and tickets: