Whet your appetite with a world-first debut at The Garden in 2023. From the creators of Blanc de Blanc and LIMBO comes The Party, an evening of the utmost sophistication with absolutely no rules. What could possibly go wrong? Make sure you're on the guest list for what will be The Party of the century. On sale now.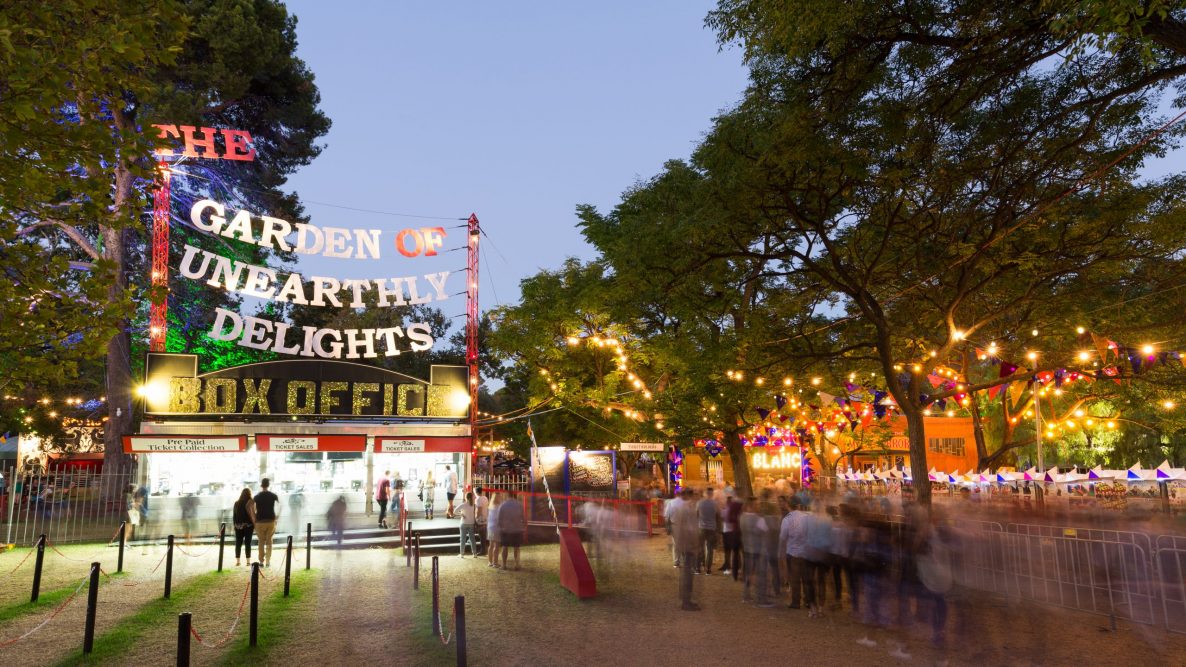 Director of Strut & Fret, Scott Maidment said,
This show is the perfect Fringe celebration. Unbelievably talented international artists, great music and an escalating energy in a setting unlike anything you've ever seen before at Fringe. As they say, if you've ever been to a wilder party – you're under arrest!"
Debuting in The Garden earlier this year The Purple Rabbit, also presented by Strut & Fret, will be returning to delight audiences with the show's own unique brand of cheeky magic. After a plethora of five-star reviews in the 2022 season, those who missed out will have a chance to come and experience the mind blowing spectacle for themselves, on sale now.
Comedy duo Lano and Woodley will be back in 2023 with their incomparable style of humour and stagecraft. After a sell out 2022 season, The Garden regulars are bound to be a highlight next season and will undoubtedly tickle the funny bones of South Australia's comedy lovers. Officially on sale from 7 October 2022.
Director of The Garden of Unearthly Delights Michelle Buxton said, "We are thrilled to ignite the energy around Adelaide Fringe 2023 with the release of the first shows on sale, it's our 21st birthday at The Garden of Unearthly Delights and headline shows like The Party and The Purple Rabbit really illustrate the world-class performance arena our much loved Garden has become."
"Keep an eye out for more sensational Garden of Unearthly Delights shows launching in the coming weeks, we've got some very special things on the horizon for Garden goers next year", said Michelle.
The Garden of Unearthly Delights will run from 16 March – 19 March 2023.
For tickets: