Threshold, the esteemed Australian company renowned for its internationally acclaimed production Mountain Goat Mountain, has announced the launch of their latest masterpiece: The Flying Canoe, an enchanting interactive audio experience designed for families.
Transporting audiences into a realm of myths and wonder, The Flying Canoe invites families to transform their own living rooms into a captivating world.
Set in Kiribati, an idyllic island nation nestled in the heart of the Pacific Ocean, this extraordinary audio theatre production features traditional songs recorded during a Kiribati Cultural Day held in Kyneton, Victoria in 2022.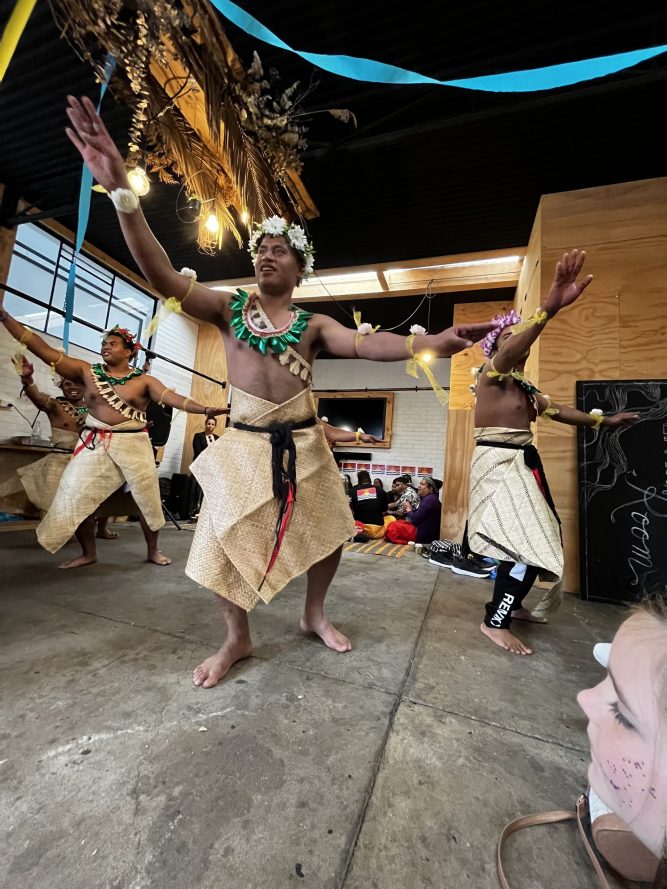 Crafted by the talented Australian/Kiribati writer Marita Davies, The Flying Canoe boasts the melodious voices of her mother, Teaote Davies, and daughter, Matari McKenna, accompanied by the comedic brilliance of radio host Bobby Macumber.
Marita Davies shares her inspiration, saying, "I drew inspiration from the stories of Marakei, my grandmother's island, which is known as the women's island guarded by four female spirits. As descendants of Marakei, it has been incredibly special to involve my mother and daughter."
By sharing our stories, we not only perpetuate our culture but also foster its continued growth.
The enchanting melodies and dances recorded during the cultural day form the foundation of The Flying Canoe's immersive soundscape. Composer and sound designer Zoë Barry, in collaboration with Emma Bortignon, artfully weaves these traditional songs into a sonic tapestry, enveloping families in the vibrant tapestry of Kiribati daily life.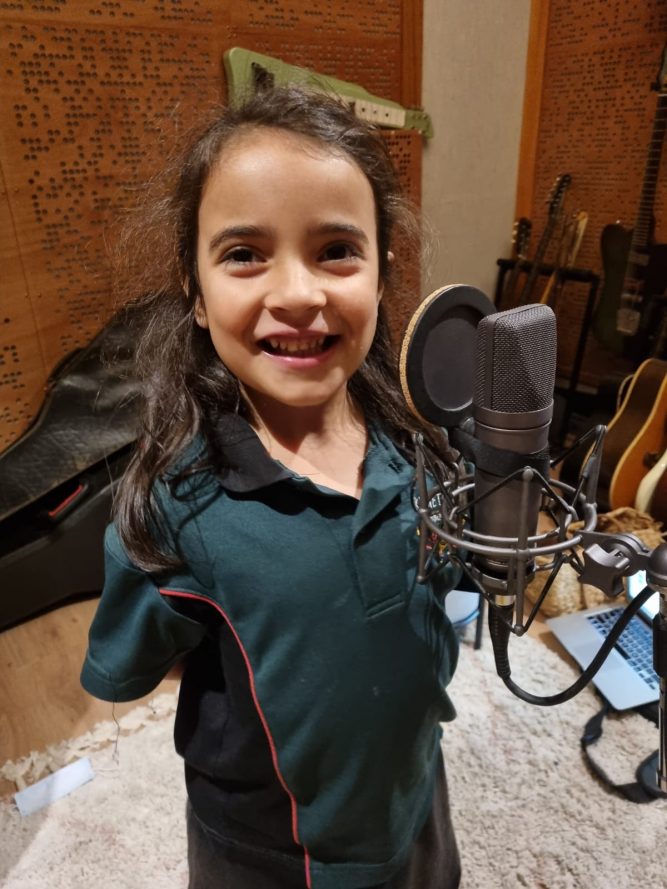 Tahli Corin, co-director of Threshold, expresses the deeper significance of The Flying Canoe: "Through Marita's storytelling, The Flying Canoe grants us a profound understanding of the gifts we inherit from our ancestors and encourages us to show gratitude at every step of our journey."
As a company dedicated to fostering meaningful connections, Threshold strives to create experiences that bring people closer together. The Flying Canoe is no exception, as families actively participate in this sonic adventure, becoming integral to the unfolding narrative. Upon completion, participants emerge with a shared sense of having embarked on a magical voyage to the breathtaking island in the Pacific. It's an unforgettable shared experience that brings families closer.
The Flying Canoe offers families the chance to explore the richness of Kiribati culture from the comfort of their own homes. The World Premiere season debuts as part of the DreamBig Festival in Adelaide.
Designed for families with a sense of adventure and a love for culture, the experience is suitable for children aged 4 and up. Don't miss this remarkable journey.
---
For more information:
thethreshold.com.au/the-flying-canoe