This beloved Dr. Seuss character is set to bring chaos and laughter, promising an unforgettable experience for children and adults alike.
The Cat in the Hat stage show is a delightful adaptation of the classic book that has captured the hearts of generations. From the moment the mischievous feline enters the stage, accompanied by his iconic red and white striped hat, the audience is transported into a world of whimsy and imagination.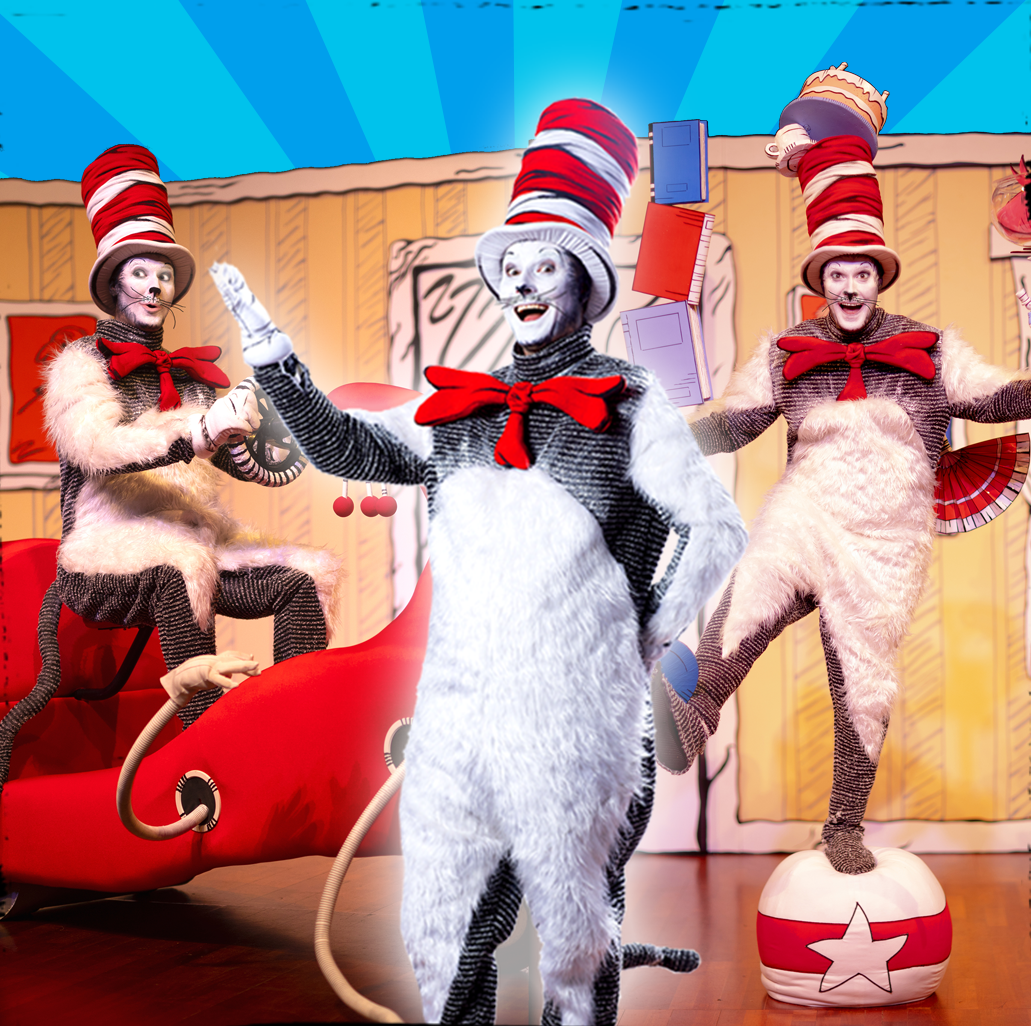 With his charming antics and infectious energy, The Cat in the Hat takes both young and old on a thrilling adventure. Accompanying him are the lovable troublemakers, Thing 1 and Thing 2, who are sure to add an extra dash of excitement to the performance.
The stage production stays true to Dr. Seuss's vibrant and colourful world, with eye-catching sets and costumes that bring the beloved illustrations to life. The catchy music and toe-tapping choreography will have the audience tapping their feet and singing along with joy.
This is a show that promises to entertain and captivate audiences of all ages. The timeless story, combined with the talents of the cast and crew, creates a magical experience that will leave everyone with smiles on their faces.
Tickets for The Cat in the Hat stage show are in high demand, so be sure to secure your seats early. Don't let Thing 1 and Thing 2 miss out on this extraordinary event that is sure to sell out quickly! Whether you're a fan of Dr. Seuss or simply looking for a fun-filled family outing during the school holidays, The Cat in the Hat is the perfect choice.
---
For more information: 
catinthehatlive.com/tickets
@catinthehataustralia