Immerse yourself and the little ones in South Australia's rich gardening heritage at the State Library of South Australia's new exhibition Cornucopia: gardens and gardening in South Australia. Learn about gardens that are not just landscapes but living, breathing reflections of our past.
From First Nations peoples' caretaking of the land to the charming gardens of the mid-20th century, Cornucopia invites you to explore different types of gardens, including suburban, country, school and market gardens.
Drawing from the State Library's extensive collections, see how South Australians transformed their gardens into more than just plots of greenery. They became havens for afternoon teas, scenic backdrops for photographs, playful playgrounds for children, serene sanctuaries for contemplation, and so much more.
Exhibition highlights include South Australia's first gardening and viticulture book from 1843 and a 1947 silent film by Hubert Wicks. The rarely seen footage features floral displays from Flower Day, the innocent play of children and the glories of spring in South Australia.
Explore some of SA's most magnificent gardens, and fascinating oral histories of market and community gardeners as they share their experiences and the evolution of gardening practices over time. And don't miss everyone's favourite, the iconic Hills Hoist – an ornament of many Aussie back gardens.
With an array of rarely displayed garden manuals, seed catalogues, diaries, records, photographs, maps, and even vintage toys, Cornucopia is a must for all garden lovers. As Marcus Tullius Cicero wisely said, "If you have a garden and a library, you have everything you need."
Free family activities
It's time to get sculpturing and turn a flat piece of paper into fantastic foliage.
Stop by the family table and create your own plant or leaf using paper cutting and folding techniques such as weaving, curling, pleating, pinching and more.
This is a fun activity for children and families to experience the Cornucopia: gardens and gardening in South Australia exhibition.
Like all keen gardeners we need to care for our plants, so once you have finished your fantastic foliage, add it to the State Library's garden trellis. Keep an eye on their socials to watch the foliage grow on the trellis and wall.
Once you've added your foliage, go on a scavenger hunt using clues on a bookmark found at the family table. Find the hidden toys from our Children's Literature Research Collection hidden throughout the Cornucopia: Garden & Gardening in South Australia exhibition.
State Library of South Australia recommended reading: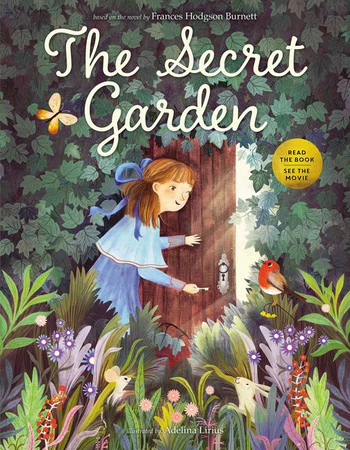 The Secret Garden by Calista Brill
Open the door to a world of wonder… Enter the secret garden and follow three children on their journey to the greatest happiness they've ever now. Filled with colour, light, animals and love, this magical place will fill your heart with joy.
---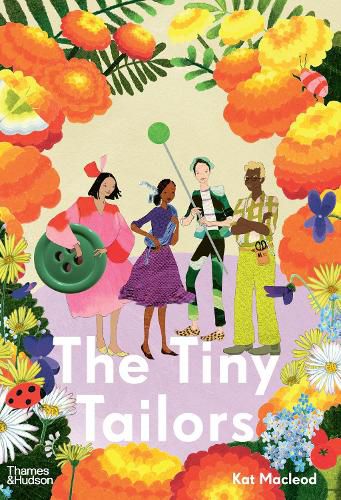 The Tiny Tailors by Kat Macleod
Join the Tiny Tailors in the garden as they stitch, weave and piece together their costumes for the upcoming summer parade. The berries have been threaded into sleeves and the daisies arranged into a fan… but it looks like something might be missing? Will the Tiny Tailors be able to find what they need in time for the parade?
---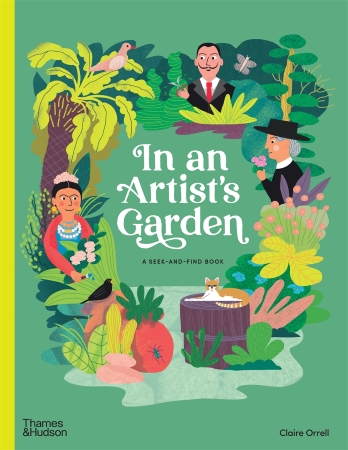 In an Artist's Garden by Claire Orrell
Explore the gardens of celebrated artists from around the world in this charming picture book of rhyming verse. Visit Claude Monet's famous waterlily ponds and Frida Kahlo's bright and colourful garden, as well as secret gardens, seaside gardens and desert gardens. With all manner of creatures and objects to seek and find, discover the delights of nature and the inspiration found within.
---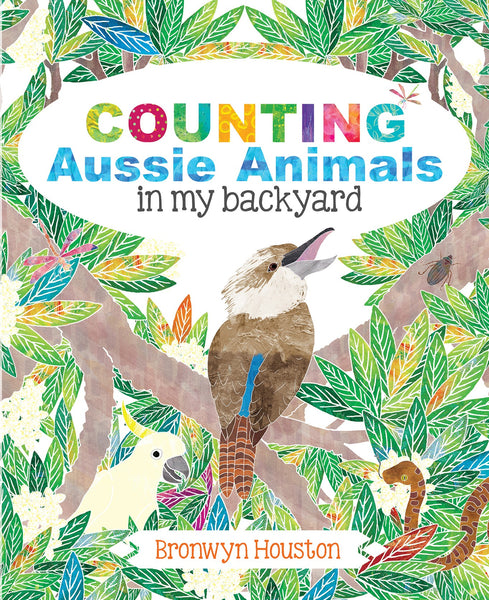 Animals in my Garden by Bronwyn Houston
Bronwyn Houston makes counting from one to ten so much fun! From kookaburras to ants to dragonflies, her rich colourful illustrations are filled with texture and movement. Each single page includes numbers and words on a bright backdrop that will engage and delight both children and adults. Animals in my Garden introduces the diverse animals of Australia to toddlers in an entertaining and joyful way
---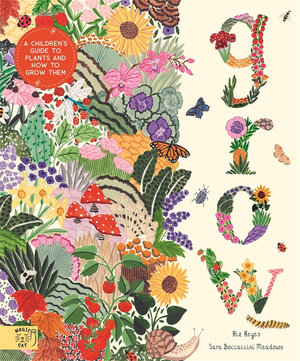 Grow by Riz Reyes
Discover 15 plants and fungi with incredible powers, then learn how to grow them. Meet each one's surprising relatives (the tasty tomato is a cousin of deadly nightshade!) and discover their interesting history (lettuce was the first plant to be grown in space!). Then follow step-by-step instructions to grow and care for each plant, whether you have a big backyard garden or a sunny windowsill.
---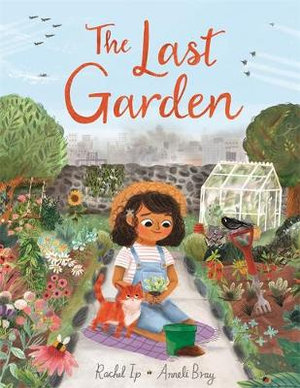 The Last Garden by Rachel Ip & Anneli Bray
In the middle of a city, a little girl tends to the last garden. But the city is breaking and everyone is leaving. Will the garden ever bloom again? In a war-torn city, a little girl tends to the last garden. But everyone is leaving and soon the girl has to leave too. The garden is all alone now but soon the seeds scatter throughout the city and the roots take hold. Slowly people return to the city and the little girl returns to her garden. The city blooms again. Inspired by true events in Syria, The Last Garden is a thoughtful, tender story of hope, touching on issues of conflict and migration.
---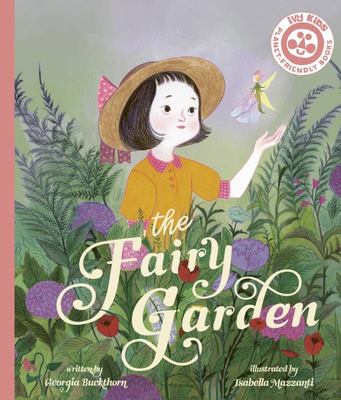 The Fairy Garden by Georgia Buckthorn
Follow the enchanting, beautifully illustrated story of Mimi, a young girl who longs to see fairies in her garden. Mimi was a perfectly ordinary girl who lived in a perfectly ordinary house. She had toys to play with, a little brother who wasn't too annoying and cakes on her birthdays. Mimi didn't want many things. But there was one thing she wanted so very much, so very much indeed… to see a fairy in her garden. Poor Mimi spends hours and hours making her fairy garden completely perfect, but the fairies never come. Whatever could she be doing wrong? Just when she has given up all hope, some twinkling lights appear. They're here! And they are bringing an important message.
---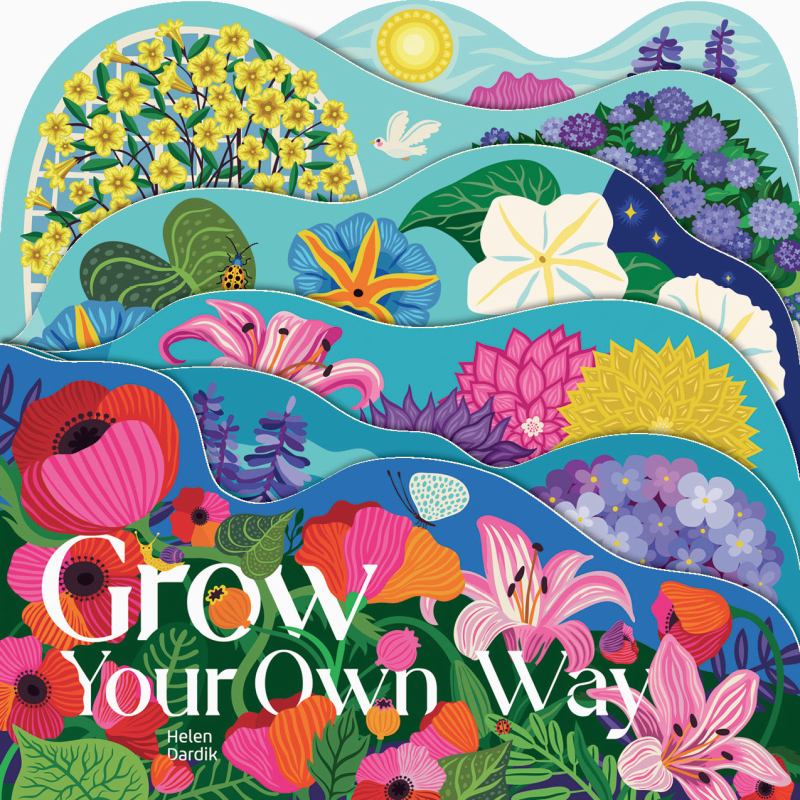 Grow Your Own Way by Helen Dardik
Every page turn of this chunky board book reveals a new layer of Helen Dardik's bright, graphic depiction of a garden in bloom. A gentle introduction to diversity and acceptance, this rhyming story reminds readers that every kind of flower needs its own mix of sunshine, water, and soil to blossom… and that each flower's unique beauty is an extraordinary delight. You're a perfect flower, blooming exactly as you should, adding your special colour to the garden of the world!
---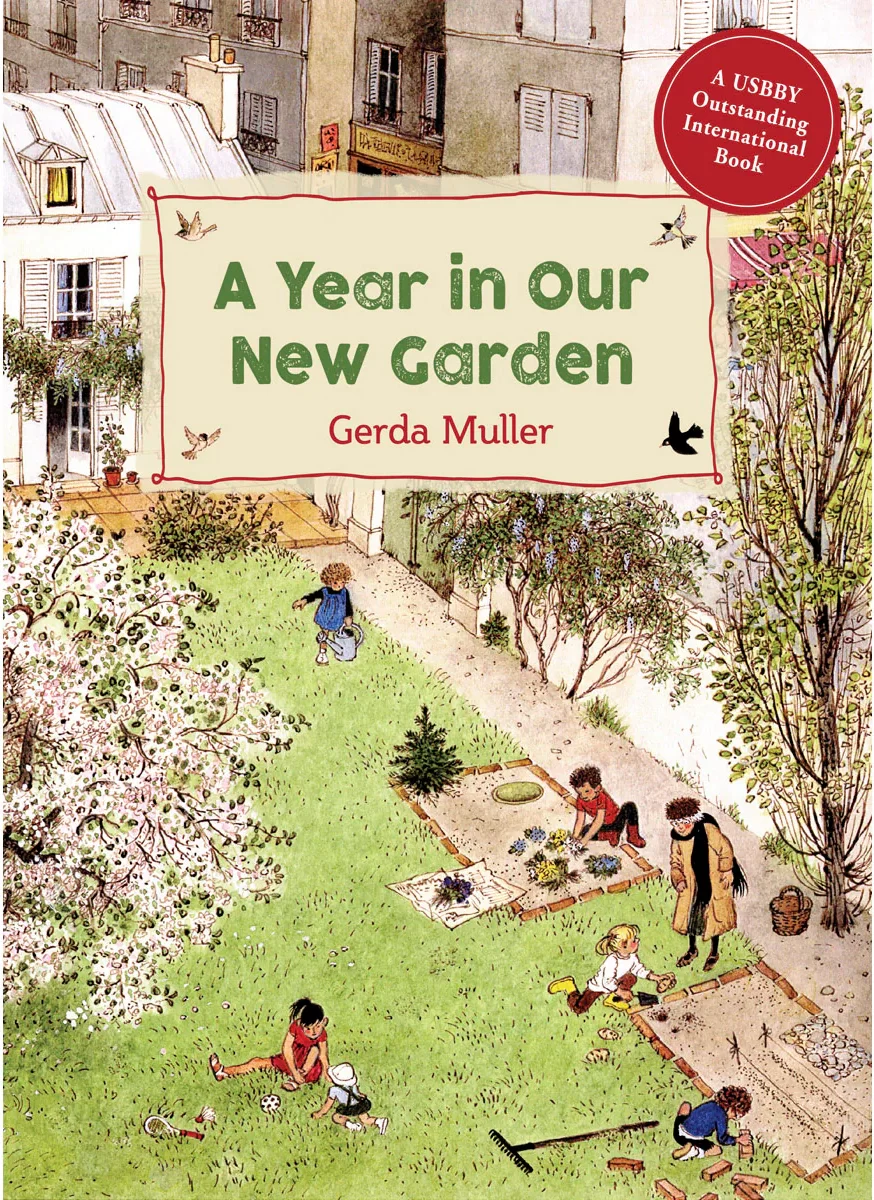 A Year in Our New Garden by Gerda Muller
Anna and Benjamin's family have just moved to a new house and can't wait to turn their messy grass into a beautiful garden, but first they must plan, plant and learn how to care for it. With the help of their neighbour Louis, the children grow beautiful flowers and tasty vegetables and discover the amazing wildlife living in their new garden. As the seasons change, Anna and Benjamin learn about all the wonderful things you can do in a garden: planting, harvesting, playing, enjoying picnics and spotting insects.
---
For more information: