The exhibition features a life-size cast of the largest Tyrannosaurus Rex ever found, on show in Adelaide for the first time, and it will take visitors on a journey of 485 million years exploring what caused the five previous mass extinction events, what became extinct, and how these events shaped the world we know.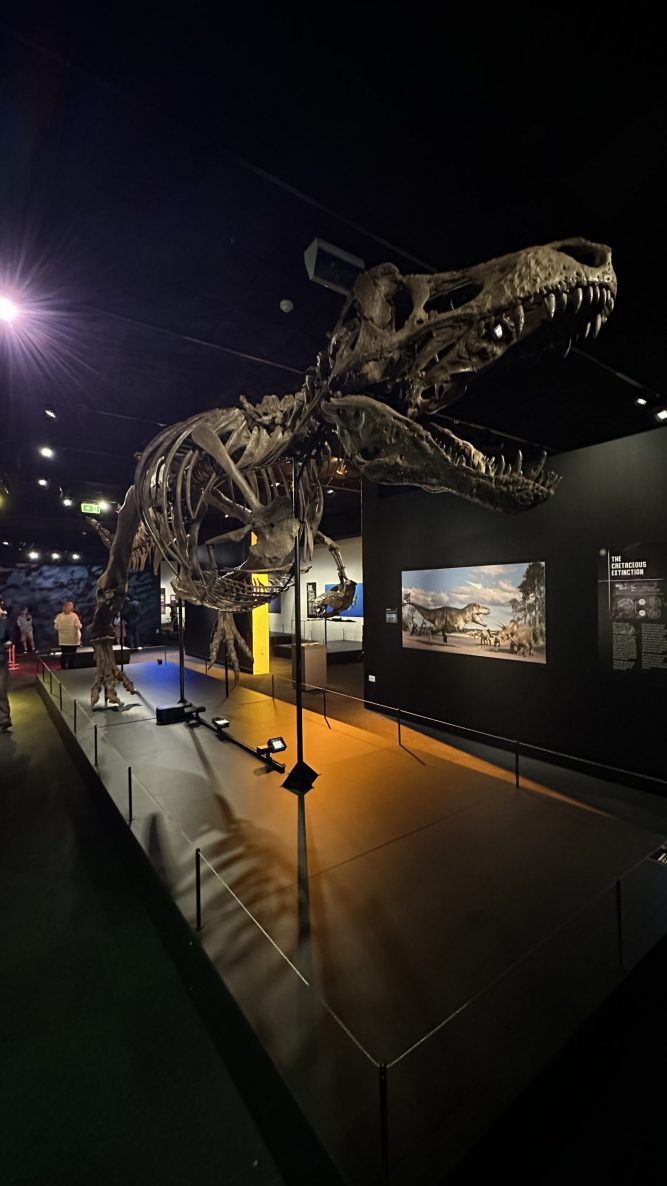 While these catastrophic events are a natural part of life on Earth, the Six Extinctions exhibition also considers the impact of climate change and how the current extinction crisis is the first to be caused by a single species – us.
Six Extinctions showcases an amazing collection of fossils, life-like models, and large artworks, and will also feature never before seen specimens from the SA Museum's own collection, including a recently identified Ankylosaurus skull (an armoured dinosaur that lived more than 60 million years ago), meteorites from the largest found strewn area since 1969 and examples of extinct species from Australia that illustrate the devastating effects of climate change.
South Australian Museum, Director, Brian Oldman says Six Extinctions is "an exciting new major exhibition" and that the Museum is proud to be hosting its world premiere.
The death of the dinosaurs is the most famous extinction, but it is only one of the five past mass extinction events that have decimated life on our planet.
"We are currently living through what scientists predict will be the sixth mass extinction event, because of the ever-increasing human influence on Earth. If the predictions are correct, it will be the largest loss of life on Earth since the dinosaurs became extinct.
"While it's natural that species go extinct, we're seeing extinction increase at an alarming rate caused by human interventions – the clearing of forests, carbon level increasing through the use of fossil fuels and overall consumption beyond the planet's limits, and pollution on an industrial scale.
Six Extinctions is an eye-opening experience, with South Australians encouraged to take the opportunity to be the first in the world to attend the exhibition and learn more about what they can do to help stop or slow down the sixth extinction before it's too late.
The WWF and Zoological Society of London's biennial Living Planet Report, released last month, found that Earth's wildlife population has declined by nearly 70 per cent in just under 50 years.
An extinction event is considered a mass extinction when at least 75 percent of all species on the planet, spanning most animal groups, die out in a relatively short space of geologic time (less than two million years).
The world premiere of Six Extinctions is on at the South Australian Museum from Saturday 26 November 2022 until Sunday 5 February 2023. Tickets start from $8, up to $14 and children under 5 years are free.
For more information or to book tickets: