With over 80 exhibitors including all the big names in science and technology, your fam can enjoy interactive, dynamic and educational displays, plus spectacular science shows and performances for all ages. There's something to spark the curiosity in all of us at Science Alive!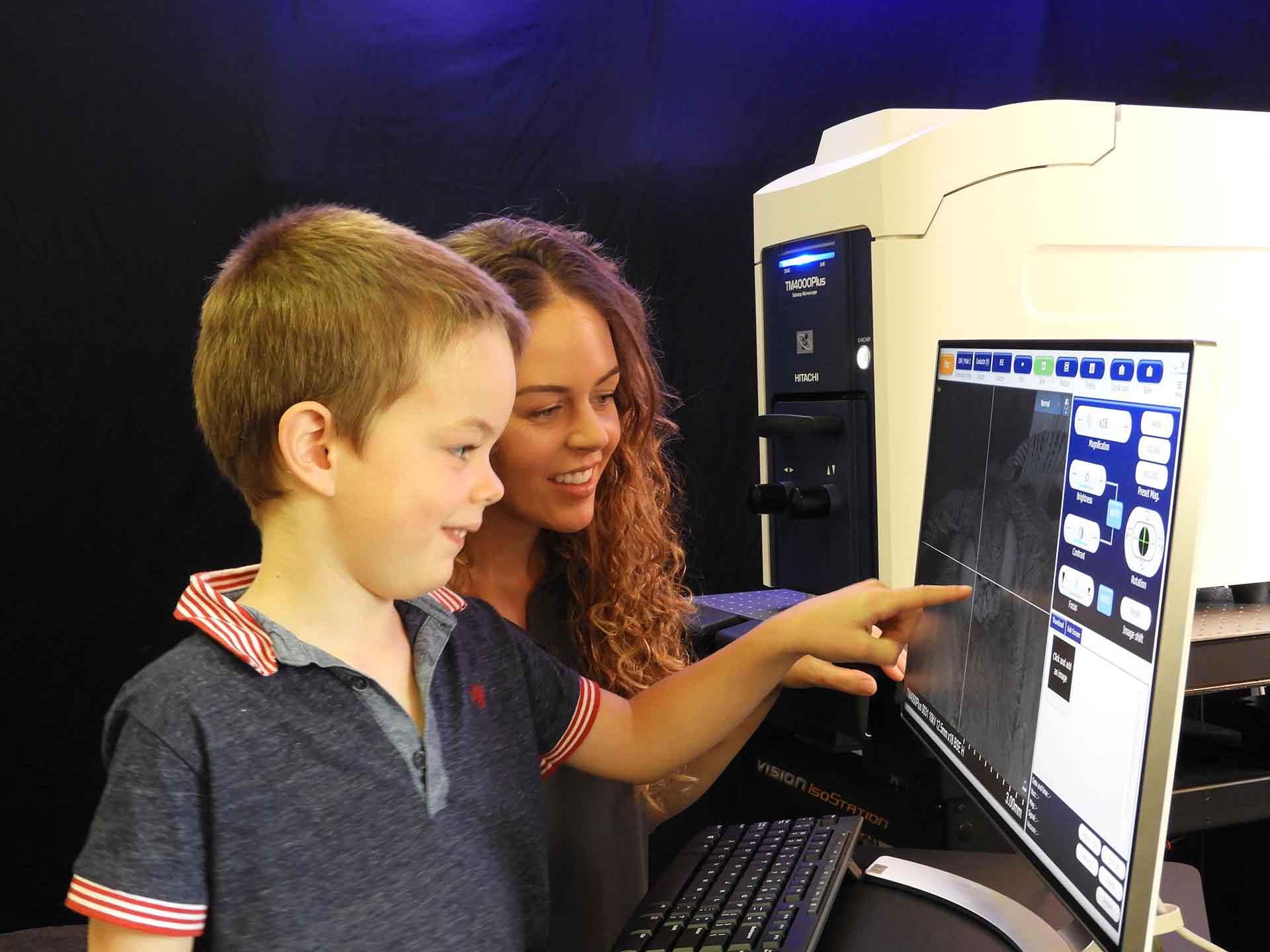 Interactive, dynamic displays and spectacular science
That's right, you can join the Science Alive! team for a fun family day out and discover how science and technology influences our everyday lives.
Science Alive! is the largest, single, interactive, mobile science exhibition in Australia. There's no better event to experience first hand all fields of science and technology.
Kiddos will love life-size retro video games, and 3D printers from Hackerspace Adelaide. They'll feel out of this world when they discover captivating and engaging experiences from VR Zone, or take a trip back in time digging up dinosaur bones and building them back up with the team from Dig-A-Dino.
With so many exhibitors at Science Alive, there's something for every kiddo, big and not-so-big!
Check out the full list of exhibits locked in for Science Alive and plan your day.
Oliphant Science Awards at Science Alive
For the first time in 2022, Science Alive! we will be hosting the showcase and judging of the Oliphant Science Awards, an annual competition for South Australian school students. The competition aims to develop students' interest in science through a range of categories suiting a wide variety of abilities and interests. Monica Oliphant, granddaughter of the founder, will be touring the event on Saturday.
The Mary Anning Art Prize will also be showcased at Science Alive! for the first time in 2022. The aim of the prize is to have young South Australian artists create an original piece of artwork that tells us something about prehistoric life in South Australia.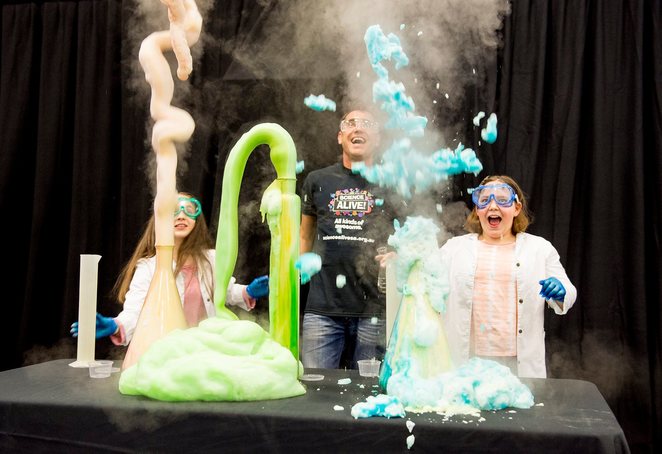 New look Science Alive! 2022
Science Alive! will adopt a new look this year, utilising industry zones throughout the event. One of these will be a Space Zone lead by the Australian Space Agency and Space Discovery Centre.There will also be zones dedicated to Defence, led by the Department of Defence and the ever popular Cyber Zone.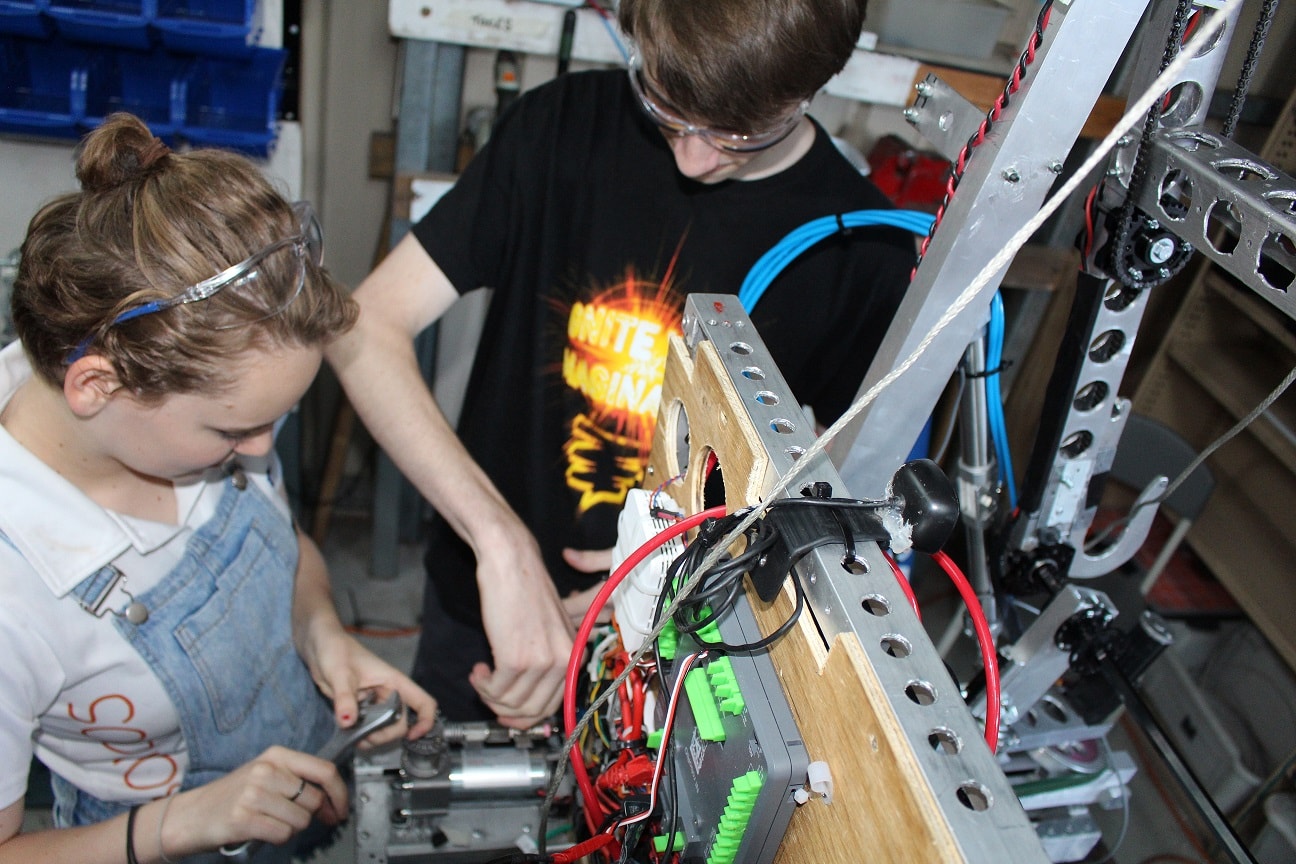 Event details
Event: Science Alive!
Dates: Saturday 6 & Sunday 7 August, 2022
Times: Saturday 9.00am to 5.00pm & Sunday 9.00am to 5.00pm
Venue: Adelaide Showground
Cost: $20.00 per adult, $12.50 per child (4-17 years)
For tickets: