This beloved family event will take place on Saturday, October 28th, from 10am to 3pm at the picturesque Broadview Oval. With a wide range of activities and attractions for all ages, the Prospect Spring Fair promises to be a day of unforgettable memories for everyone.
So much fun to be had! Check out what's on offer at the Prospect Spring Fair:
Market stalls galore
With over 50 stalls offering an array of hand-made and artisan wares, goods for your doggy best friend, jewelry, and local services, various community groups and sporting clubs, there's something for everyone to discover. From unique finds to must-have essentials, you're sure to stumble upon something special.
Live music
The Prospect Spring Fair will be alive with the sound of music! Enjoy a lineup of fantastic live performances featuring talented artists like Nathan May, Stormhorse, Lucky Seven, and Jambu Loco. Get your groove on together with the kiddos!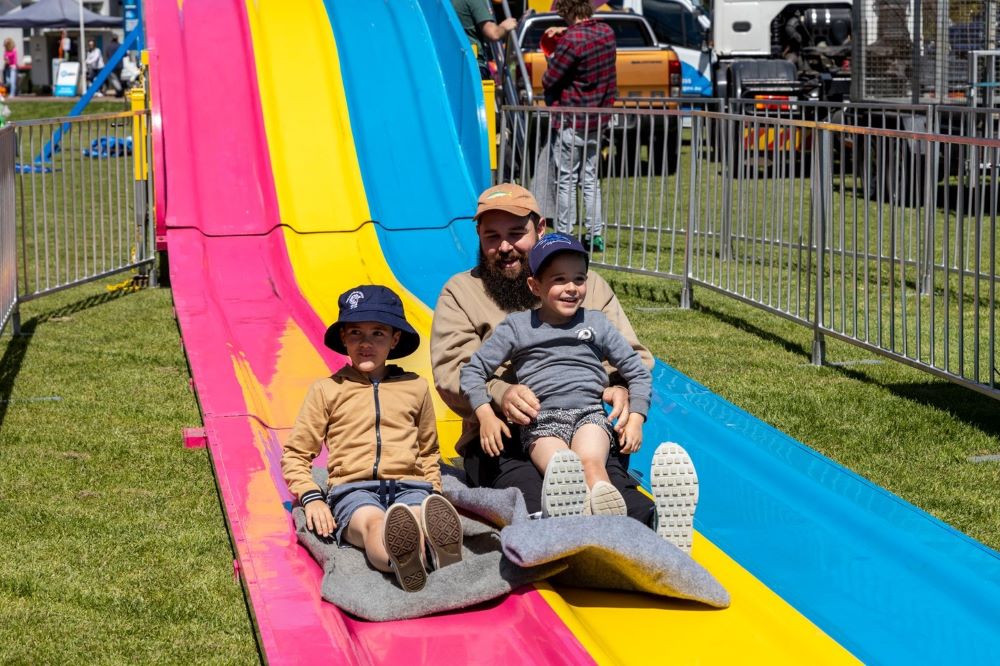 Free kids activities
The kiddos are in for a treat with an abundance of free activities designed just for them! From face painting to caricature drawings, henna body art, and a mini golf course that promises hours of fun, the little ones will have a blast.
Free GIANT lawn games
Unleash your competitive spirit with an array of oversized lawn games. Challenge your friends and family to epic rounds of giant Jenga, cornhole toss, quoits, and Connect 4. These larger-than-life games are sure to provide entertainment and friendly competition.
Delectable delights
Satisfy your taste buds with an array of delicious food options, including desserts, slushies, juices, and coffee. From savory treats to sweet indulgences, there's a delightful option for every palate.
Pop-up bars
Adults can unwind and relax at the pop-up licensed bars, serving a variety of flavorful beverages. Toast to the day's festivities with a refreshing drink in hand.
Thrilling rides and games
Amusement seekers, rejoice! Enjoy a selection of thrilling rides, including the Super Slide, Tea Cups, Sizzler, and Whacky Shack. Test your skills at sideshow games like the Laughing Clowns and Basketball for a chance to win fantastic prizes.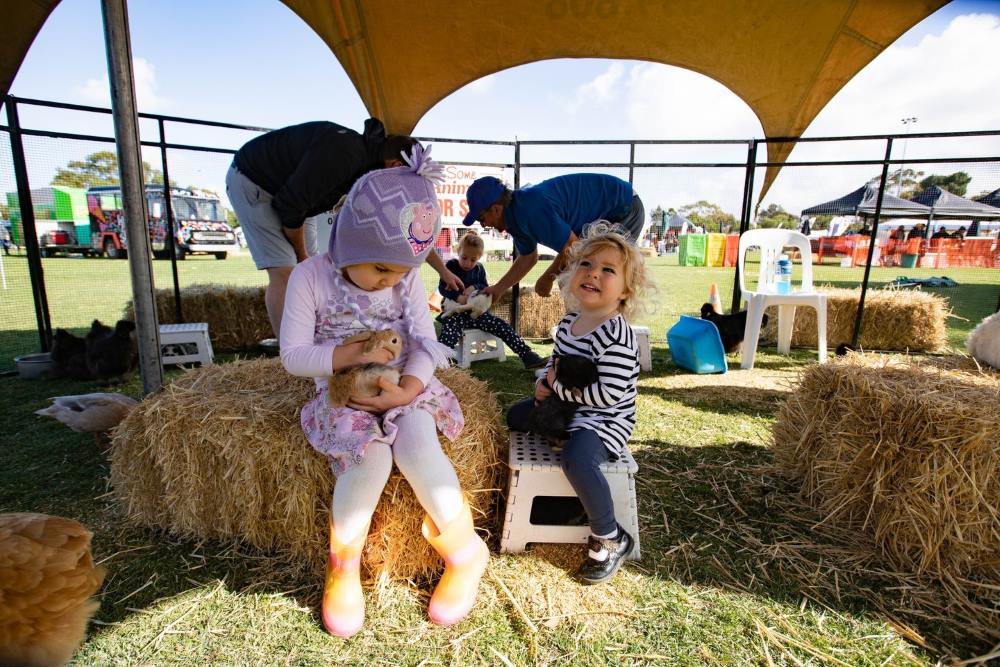 Animal encounters
Visit the Petting Zoo and get up close and personal with some of your favorite friendly farm animals. Feed, pet, and interact with these adorable creatures for a truly heartwarming experience.
Circus Plai Space
Release your inner performer at the Circus Plai Space. Try your hand at poi, hula hooping, and juggling under the guidance of skilled instructors. It's a chance to discover hidden talents and have a blast while doing it!
Interactive community art
Contribute to the creation of a vibrant community mural by adding your personal touch. Splash some color and leave your mark on this collaborative masterpiece.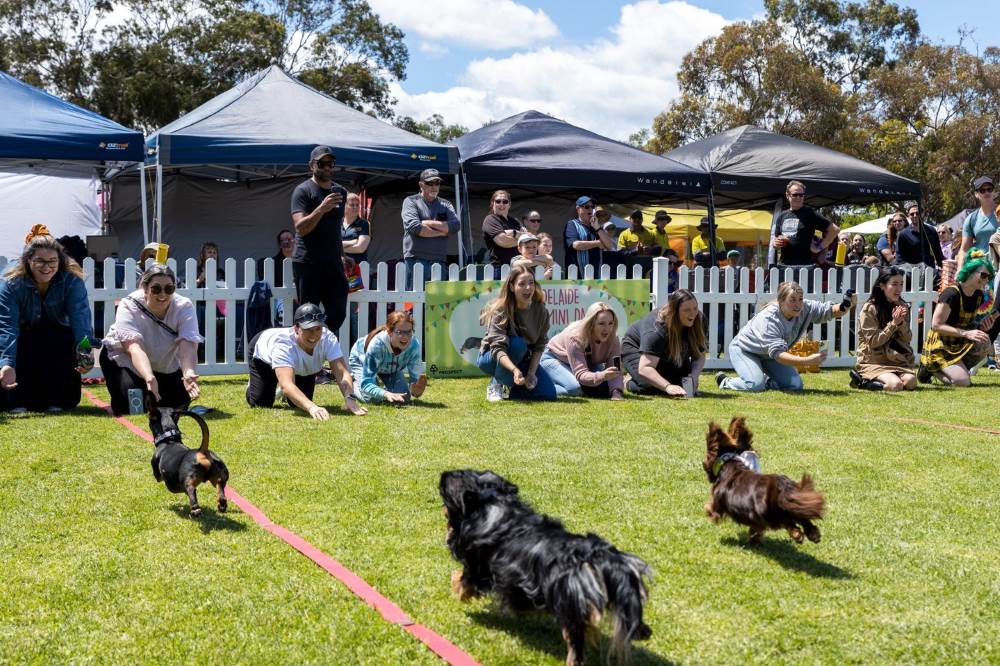 Special Features: Fire truck fun and Dachshund Mini Dash
The SA Metropolitan Fire Service will bring one of their iconic red fire trucks, offering aspiring firefighters an opportunity to explore and learn about fire safety. What's more, don't miss the Glam Adelaide Dachshund Mini Dash, where up to 40 adorable sausage dogs will race their hearts out to claim the title of the fastest Dachshund in the North!
The Prospect Spring Fair promises a day filled with fun and entertainment. From market stalls to live music, kids' activities, thrilling rides, and furry friend races, there's something for everyone. Gather your family, friends, and fur-friends, and join in this unforgettable community event!
---
For more information: