After a sold-out international tour across the United States and Canada, this award-winning production will light up the stage once again with enchanting illumination and extraordinary visual wonder. Opening in August and running through September, ZOOOM promises to captivate audiences with its innovative use of original music, lasers, and projections.
Since its premiere in 2019, ZOOOM has charmed over 38,000 people through more than 150 performances across 29 cities and towns in Australia, the United States, and Canada. Drawing inspiration from the beloved children's picture book Harold and the Purple Crayon by Crockett Johnson, this remarkable theatrical experience has garnered prestigious awards, including an Independent Arts Foundation Award and a Ruby Award.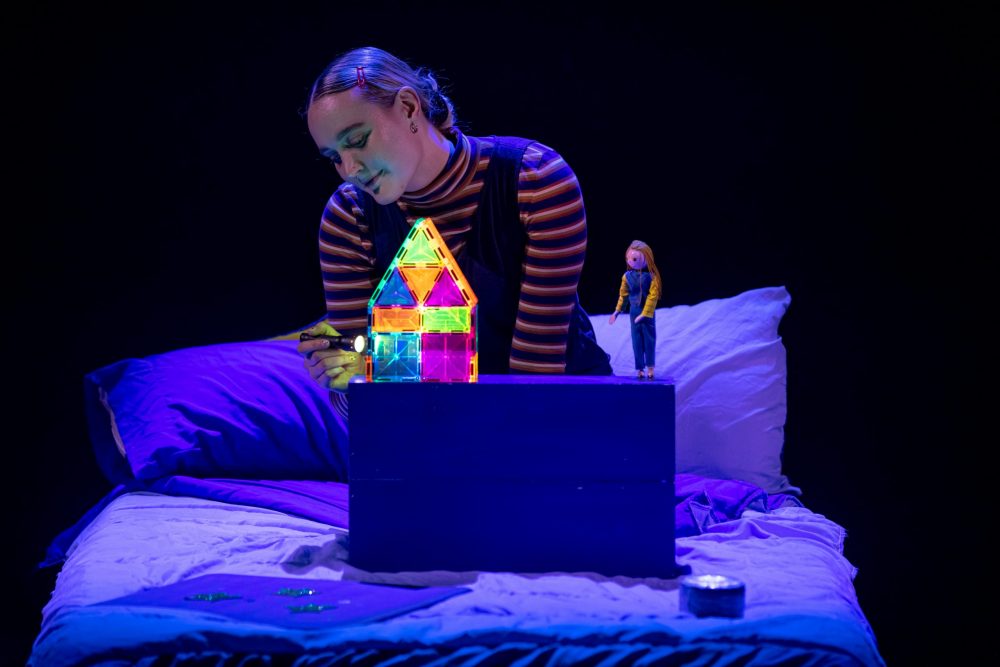 Through a masterful blend of visual effects and imaginative storytelling, ZOOOM takes theatre-goers on a transformative journey of light, revealing the magical possibilities hidden within the darkness. As audiences are transported to a world where illumination reigns supreme, they will be enthralled by the show's spellbinding performances and mesmerising visual elements.
Geoff Cobham, Artistic Director of Patch Theatre said ZOOOM has become an iconic Patch Theatre show which captivates audiences by placing them in the centre of the performance.
"Its immersive style breaks the fourth wall that typically separates the performer from the audience and transports them to a place of wonder," he said. "Over the past four years, feedback from children, parents, and educators has been that ZOOOM opened their eyes to the creative possibilities of theatre and light."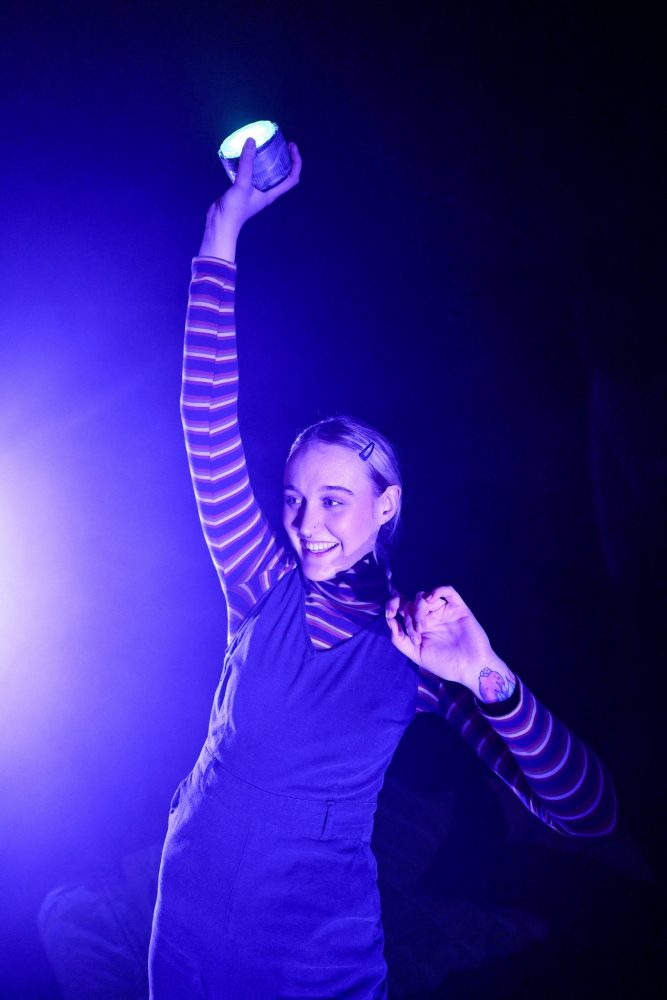 ZOOOM is designed specifically for young audiences, aged 3 to 10 years, and follows the heart-warming journey of a child who becomes the guiding light for a lost star, helping it find its way back home. ZOOOM seamlessly blends the charm of old-school whimsy with the marvels of state-of-the-art technology, resulting in a truly extraordinary experience.
Led by the artistic direction of Geoff Cobham, this exceptional work showcases the talents of animator Luku, composer Jason Sweeney, and actors Temeka Lawlor and Liam Ormsby. As part of the interactive nature of the performance, audience members are encouraged to bring their own "piece of dark," symbolising their participation in the show's transformative narrative. In exchange, they will receive a personal light, adding a unique touch to this unforgettable theatrical adventure.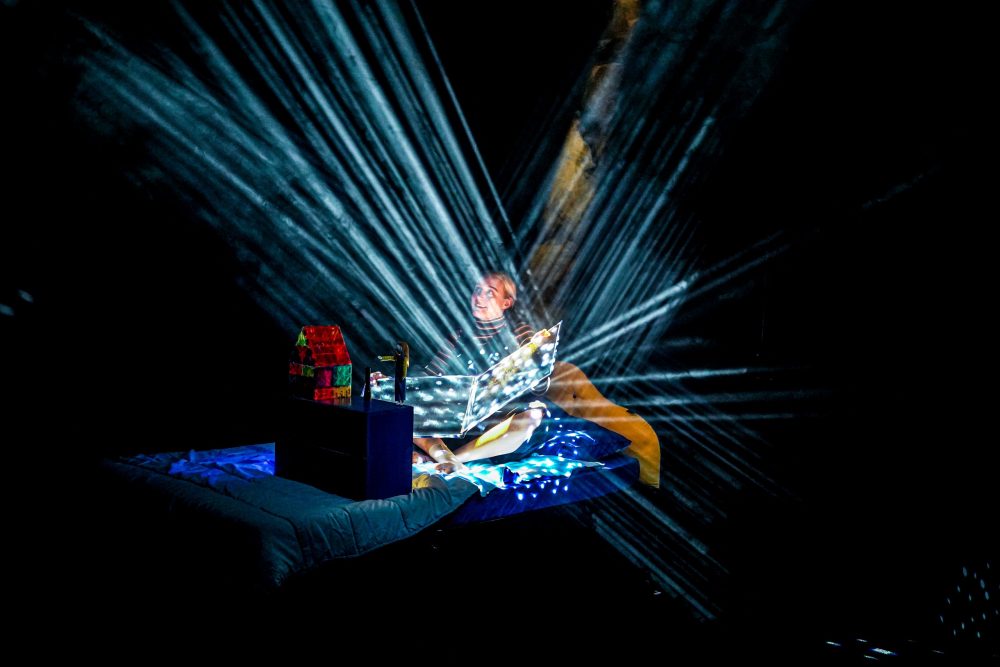 Performer Temeka Lawlor explains, "It's been amazing to see all the different 'pieces of dark' that children have brought to the theatre. The request is purposefully and delightfully ambiguous and we love seeing the imaginative realms that children explore. They arrive with artwork, stories, songs they've made up – one child told us they'd brought the dark that sits behind their eyelids! The dark can be a scary concept for young children, but ZOOOM demonstrates how the dark can be a magical and exciting place to play with light."
ZOOOM opens at the Space Theatre in the Adelaide Festival Centre on Wednesday 2 August and runs until Saturday 19 August. The performance will then tour Noarlunga, Renmark, Mt Gambier, Port Pirie, and Whyalla.
PERFORMANCE DATES
General Public performances
Space Theatre, Adelaide Festival Centre
Sat 5 August 1pm and 4pm
Sat 12 August 1pm and 4pm
Sat 19 August 1pm and 4pm
School Shows
Space Theatre, Adelaide Festival Centre
Regional Dates (Schools only)
Noarlunga, Hopgood Theatre – 22–25 August
Renmark, Chaffey Theatre – 29 August
Mt Gambier, Sir Robert Helpmann – 1 September
Port Pirie, Northern Festival Centre – 5 September
Whyalla, Middleback Theatre – 7 September
---
For tickets: