After their 2022 Adelaide Fringe debut sold out, with a second added to meet demand before the Festival even started, Shanelle and Tamara took their live show out on the road, leaving a trail of sold-out shows and laughter-induced bellyaches behind them.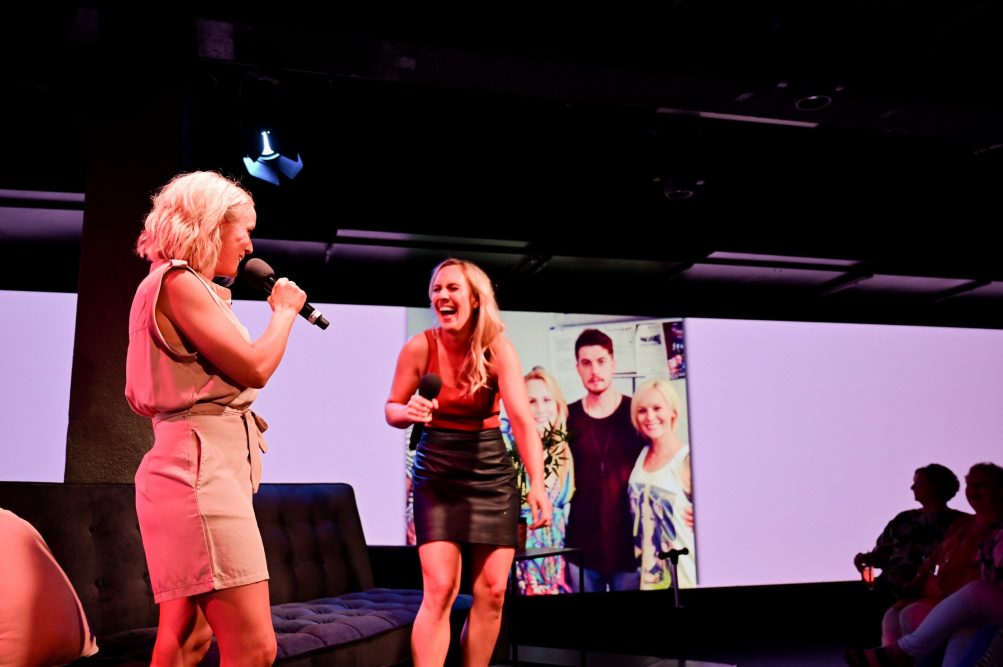 Now Shanelle and Tamara bring their hit show What A Sham to Fringe – with songs, new segments and a game to get you in the mood! An ode to the mother who is flying by the seat of her pants, these ladies will make you laugh until you cry.
We chat with the ladies about all things Adelaide Fringe, how Adelaide is like Tilda Swinton and the best thing about taking their show on the road (spoiler alert; no kids in the car)!
It's been an incredible year for you guys! How excited are you to be back at Adelaide Fringe after your debut last year sold out?
2022 was a full throttle year for us! It was a brilliant mix of school drop offs, live shows, mundane parent jobs, hosting the new undies range for Bonds, whipping out podcast episodes, arranging babysitters, ducking and weaving covid, being signed by industry head Andrew Taylor and our TV series making the ACCTA Top 10 Finalists in Australia for the Reg Grundy Award.
We are beyond excited to be back performing at the Adelaide Fringe because this is where it all started for us.
We launched our first show at The Lab and were absolutely blown away by the support that was given by our Adelaide listeners. Our first show sold out in a week, so we added another with this one selling out too.
What do you think makes Adelaide Fringe so special?
The vibe Adelaide emotes during Fringe is like no other. All of the whacky people come out at Fringe (AKA artists!) and it's the people you meet that shape your experience. I mean, who hasn't seen 'The man who can breathe with his eyes'?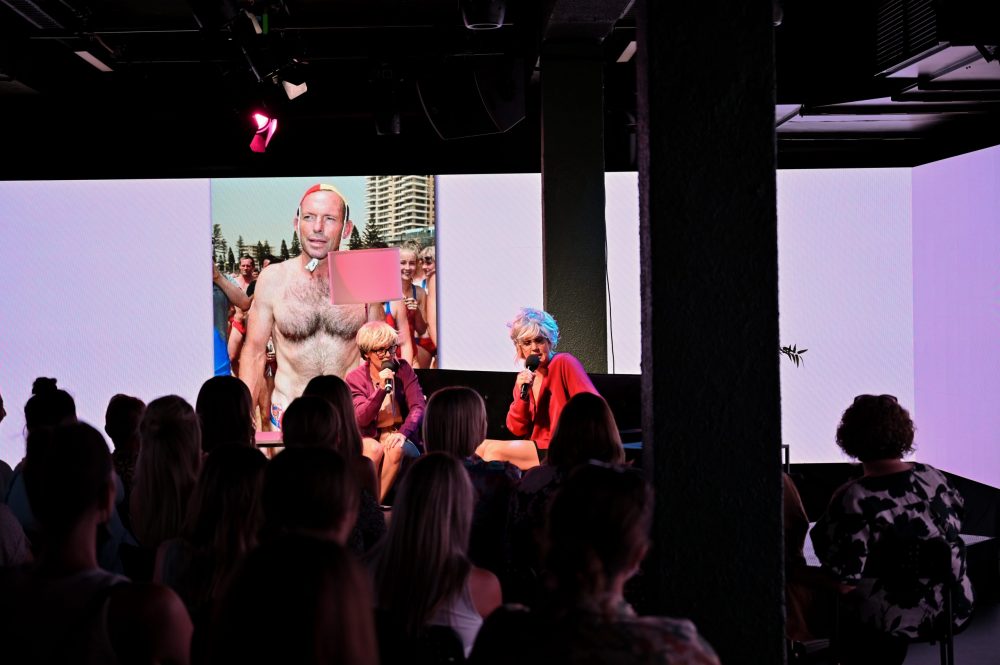 Talk to us about how your show, Motherhood A Beautiful Nightmare – What A Sham – The Sequel, is different this year!
We performed our 'What A Sham' show at the Howling Owl in September and it sold out really quickly, so we added a second show with this one selling out also! Think of our new Fringe shows as part two, the follow up if you will! Lots of new content and we'll also be bringing back some of the crowd favourites.
It is designed to give you a giggle and realise that we're all going through the same messy chaos as the next parent and individual. The biggest highlight was a single guy who approached us after our show and said he had a blast. Given that he didn't have children, it was pretty special feedback to receive.
It is not just a show for women or indeed parents…it's for anyone that is happy to have a laugh at themselves and not take themselves too seriously.
How different do you find connecting with live audiences to podcasting?
Incredibly different! There's nothing like getting on stage and seeing the faces in the audience that are your listeners. Podcasting can be an isolating medium where there's a lot of presumption regarding your audience demographic. We could be talking to a mum of 5 in Idaho or a 67 year old bloke from country NSW. As long as we're genuine our listeners will feel that too. We also get a LOT of feedback from our listeners so that's a great indicator we're doing something good.
You took your live show on the road in 2022. Any road trip disasters you can share?
The fact that Shanelle wasn't driving nor navigating meant we arrived at our destinations without a hitch! Three women travelling in a car without partners or children is a truly wonderful experience. It's the simple things, right? Rude jokes, swear words and our own playlist. Bliss!
One of the highlights was stopping in Padthaway and meeting the owner of the local post office/ bottle shop/ café / petrol station / everything you could ever possibly need in a shop! We had the best homemade sandwich that he no doubt crafted himself, sealing it with enough gladwrap to cover a car! We felt like we met the king of Padthaway, if you're ever driving through, make it your business to stop and say hi… We were his only customers that day.
Tell us your top 3 fave things about Adelaide?
Some of the best wineries in the world right on your door step (wine tour? Yes please!)
It's understated, quirky and cool- kind of like Tilda Swinton
Great place to raise a family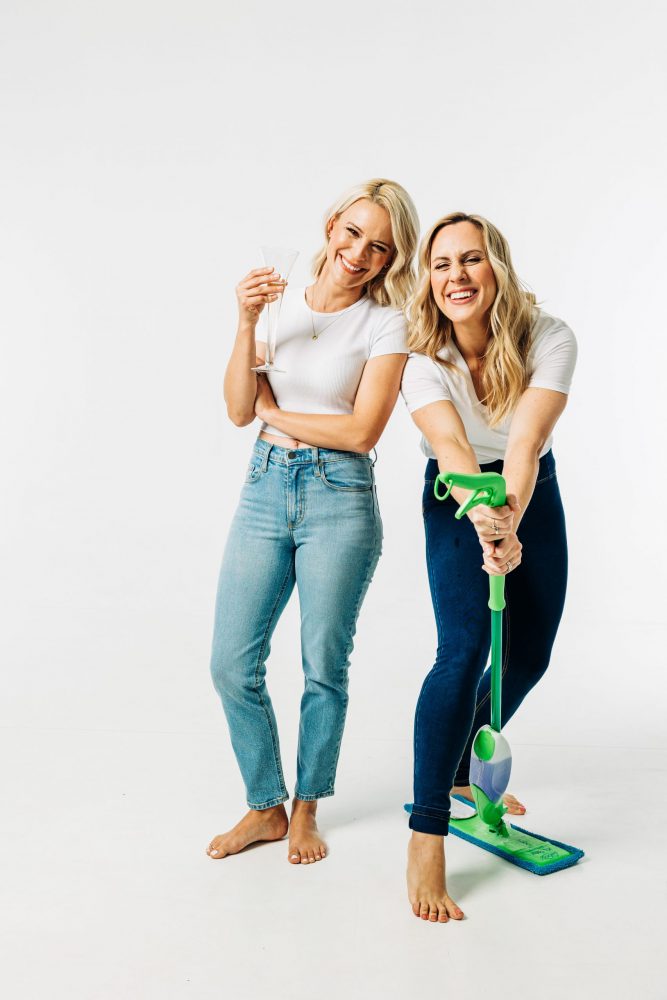 Motherhood A Beautiful Nightmare – What A Sham – The Sequel
Grab your friends, a glass of bubbles and strap in for a night of laughs with sketch comedy, chats, and maybe even a singalong. No one is left behind, but best be quick to book tickets as these ladies are a proven sell-out success.
This event is recommended for patrons aged 16+. Contains coarse language and adult themes.
SHANELLE FRANKLIN & TAMARA LINKE
WHAT A SHAM – The Sequel at Adelaide Fringe
Presented by More Talent
ON SALE NOW!
moretalent.com.au/motherhoodabeautifulnightmare
Tue 28 Feb – Thu 2 Mar 7pm
& Fri 3 Mar 8pm
LION ARTS CENTRE – Nexus Art
Cnr North Tce & Morphett St, Adelaide
Sat 4 Mar 3pm
THE BARKER HOTEL
32 Gawler St, Mount Barker
BOOK NOW through Adelaide Fringe/Fringetix
---
For more information or tickets:
adelaidefringe.com.au
linktr.ee/motherhoodabeautifulnightmare_