IMAGES: ©Belinda Monck, 2022.
What's the rush to grow up? There's a whole world of magic and inspiration out there for our little people to explore. Imagination, creativity, and most importantly play!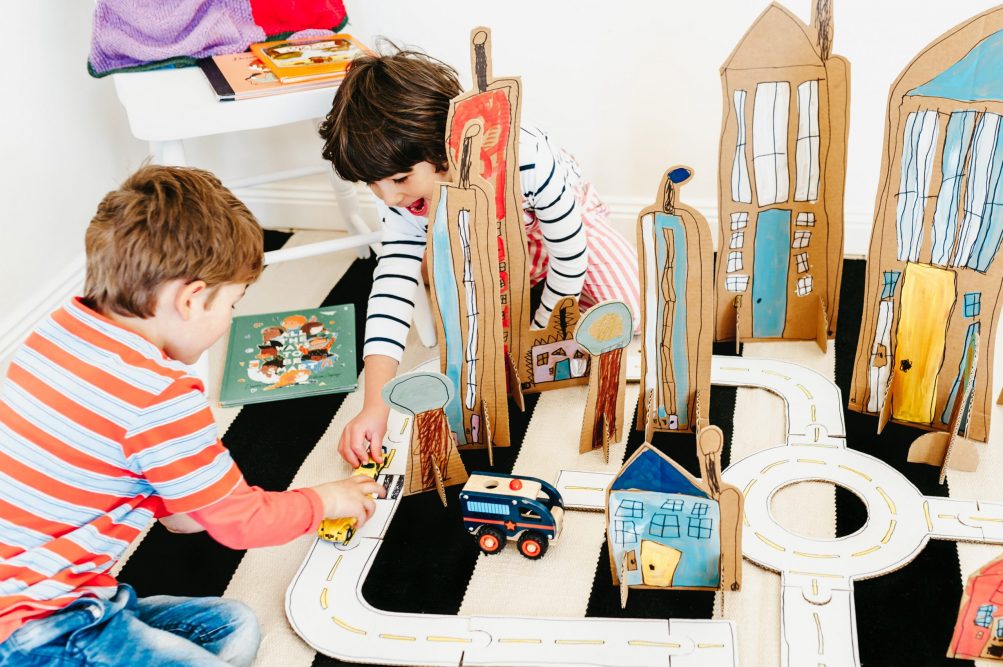 If you're looking to help your kiddos delve into the deep recesses of their creative, imaginative brains and wade through what they might find there, you've come to the right place. Mini Mad Things is the mecca for all things creative for kids. Through their range of craft activities, eco-friendly art supplies, creative books and DIY ideas, you can embark on your own creative journey, with the only limitation…your own imagination. If you can dream it, you might just be able to do it, with an old cardboard box and some basic craft supplies if you ask Mini Mad Things.
We find out who's behind the crafty fun by having a chat with Mum, designer, craft enthusiast and creative brain behind Mini Mad Things, Eleanor Ford.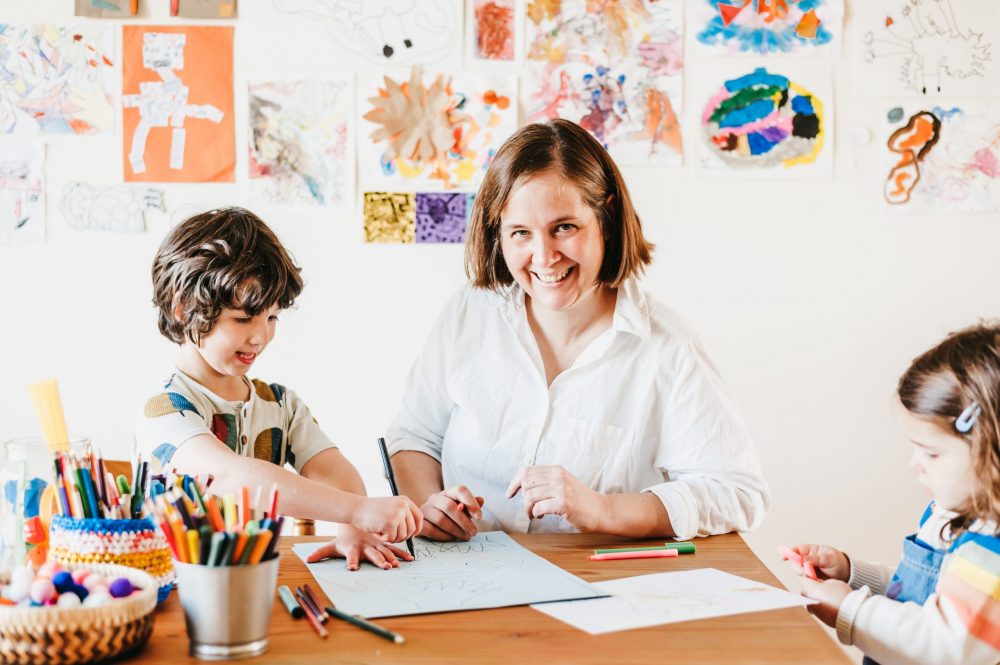 How did you find your talent for making things? Have you always been crafty? 
Yes, if I had to describe myself in one word, I would say I am a maker.
I grew up in a house where we made things. We learnt to sew and to knit; to saw, hammer and build. My mum baked bread every day and we grew vegetables. We learnt to fix broken things. We were resourceful. All of these skills made me who I am and ignited my love for craft. This passion for making is something I would like to pass on to my children and to others; it is the reason that I began Mini Mad Things.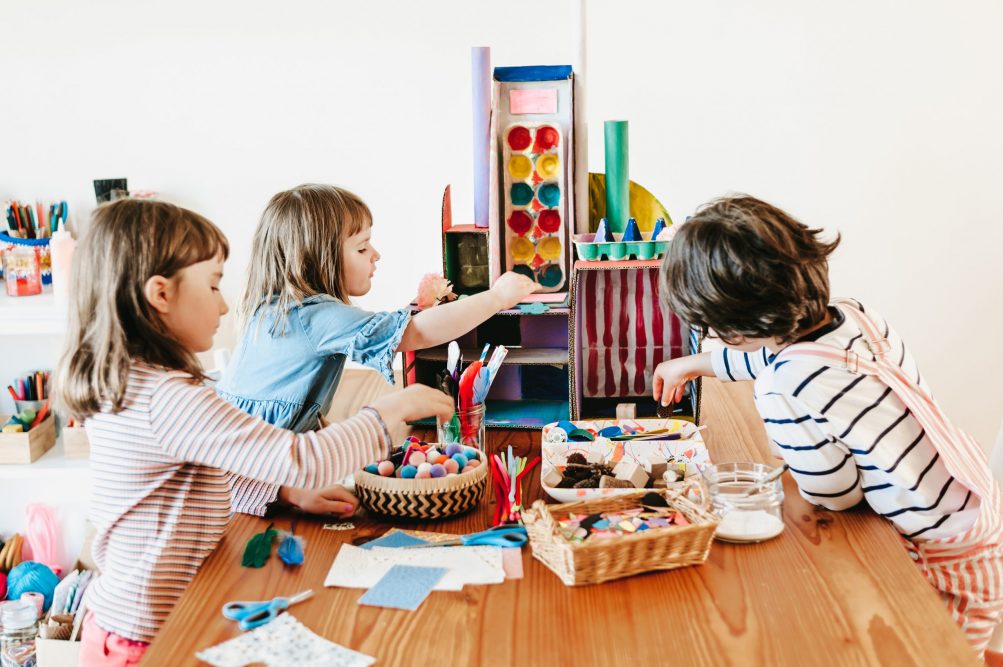 Where does your inspiration come from? 
The inspiration for my children's craft kits and the craft projects we make at home comes from my children. I follow their interests, I am constantly amazed by their creativity and ideas.
Why do you think it's so important for kids to be given the opportunity to delve into their imagination and find their creativity? 
There is no right or wrong when it comes to creativity! 
As a passionate maker of things, a love of creativity is something I want to share with my children and others. I have found that one simple thing you can do at home to encourage creativity is to make a dedicated space to create. It doesn't need to be fancy or expensive, it could be just a shelf or small table with easily accessible, organised art and craft supplies. Then allow children the freedom to create and explore their own ideas without judgement. Another great trick to keep your children engaged and exploring their creativity is to rotate the materials available to them and keep it fresh. Adding in simple items like masking tape, glues, wooden sticks, yarn or elastic bands as well as rotating the type of paper and colouring materials available can spark a new idea and expand their creative exploration.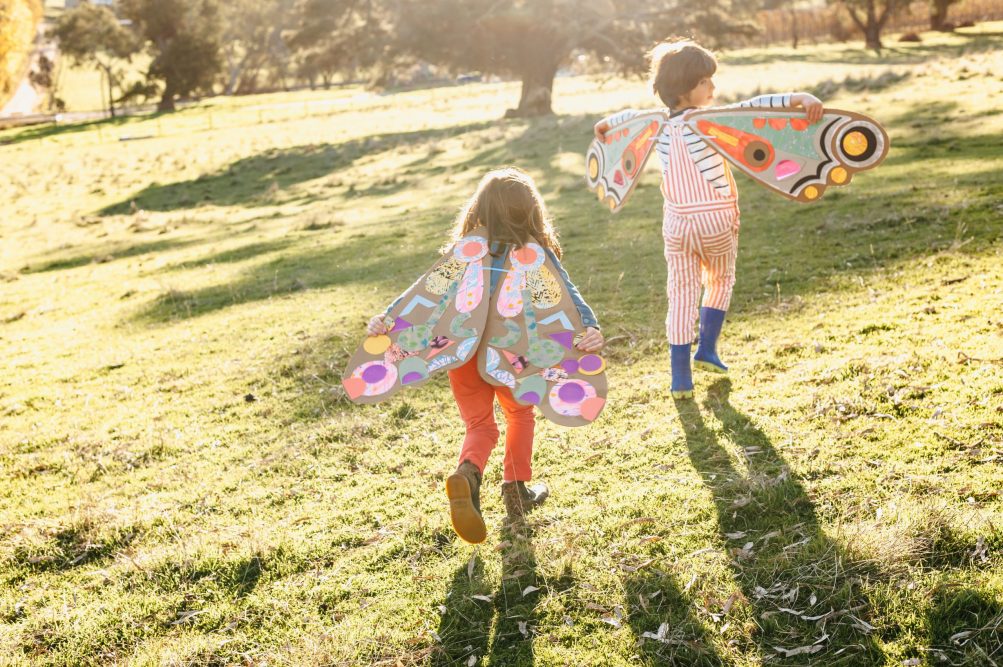 For older children, occasionally introducing a new technique or more specialist art supply will help them to broaden their skills and gain confidence in their growing creativity abilities. You could try introducing sewing, printmaking or beading techniques. When working with cardboard, introducing cutting with a craft knife or using a hot glue gun (with the appropriate level of adult supervision) can open up a world of possibilities. Using these new skills, children will be able to fulfil their own creative ideas and gain satisfaction from having made their vision a reality.
Your child may not become an artist (or they might!) but that is not the point. Creativity is so much more.
Creativity is a way of thinking. Creativity is problem solving. Creativity is trying, failing and trying again. Creativity is having the confidence to approach the world in a new way.
It can be applied in all facets of life from science to gardening; cooking to technology. Creativity is everywhere.
Do you have a favourite craft project ever that you've created? 
I think my favourite craft project ever is the 'Art House' project from my book Adventures in Cardboard. I created a large cardboard box cubby house then I invited my children and their friends to create 'art bricks' which then adorned the outside of the cubby. Nearly 3 years later, we still have the cubby and my daughter plays in it regularly!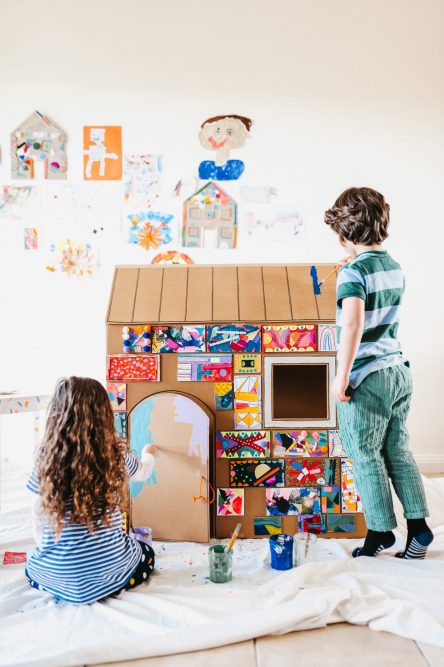 Speaking of, we absolutely love your book 'Adventures in Cardboard' and all the things that can be created with the humble cardboard box. This is also such a sustainable, eco-friendly way to encourage play in our kiddos! Tell us about the importance of being eco friendly for Mini Mad Things. 
When I created my book Adventures in cardboard, I wanted to share craft ideas that were not only accessible for everyone to make but also considered our environment, so cardboard boxes seemed a great resource to use. In a world of finite resources and growing consumption we aim to encourage the creative use of simple recycled materials, like the humble cardboard box, to create play. Encouraging our little ones to repurpose what they already have is not only great for our planet, it also requires creative thinking to see new possibilities beyond the original purpose, helping our children become the resourceful inventors of the future.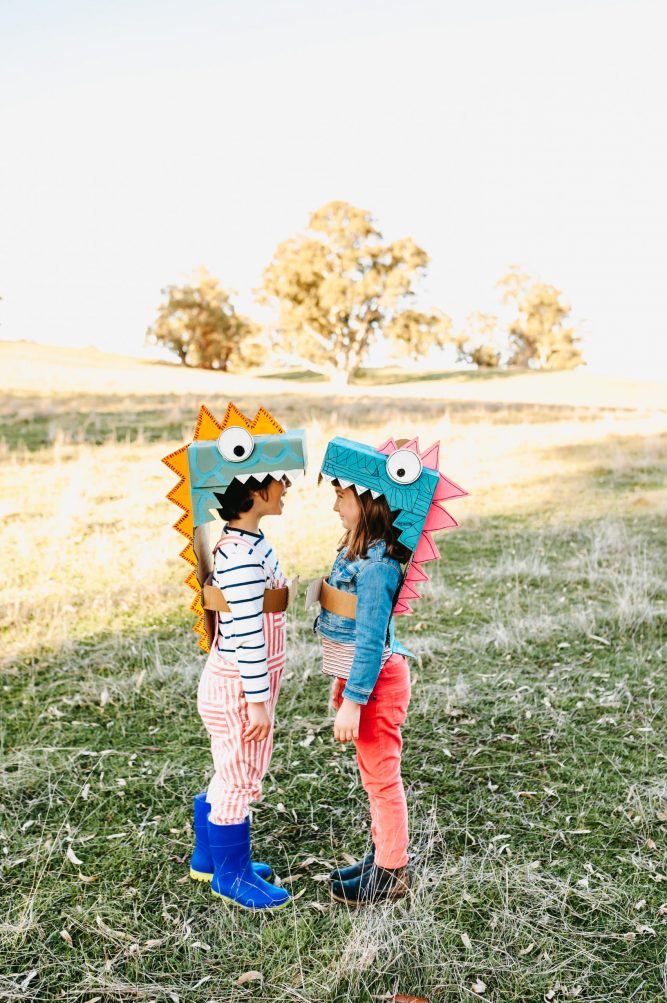 As a family we are moving towards a more sustainable life. We are not dropping 'off the grid' just yet but we are on a journey, learning more about how we can continue to lessen our impact on the world and change our habits for the long term. We aim to buy less, make more and re-use what we already have. We are not perfect but we are committed to making change.
We love reusing our household recycling, not only does it teach resourcefulness, it is also free! For a child approaching an art or craft project there is something much less intimidating about repurposing an old cardboard box than facing a pristine piece of paper, freeing your little ones to just be creative rather than worry about getting it right.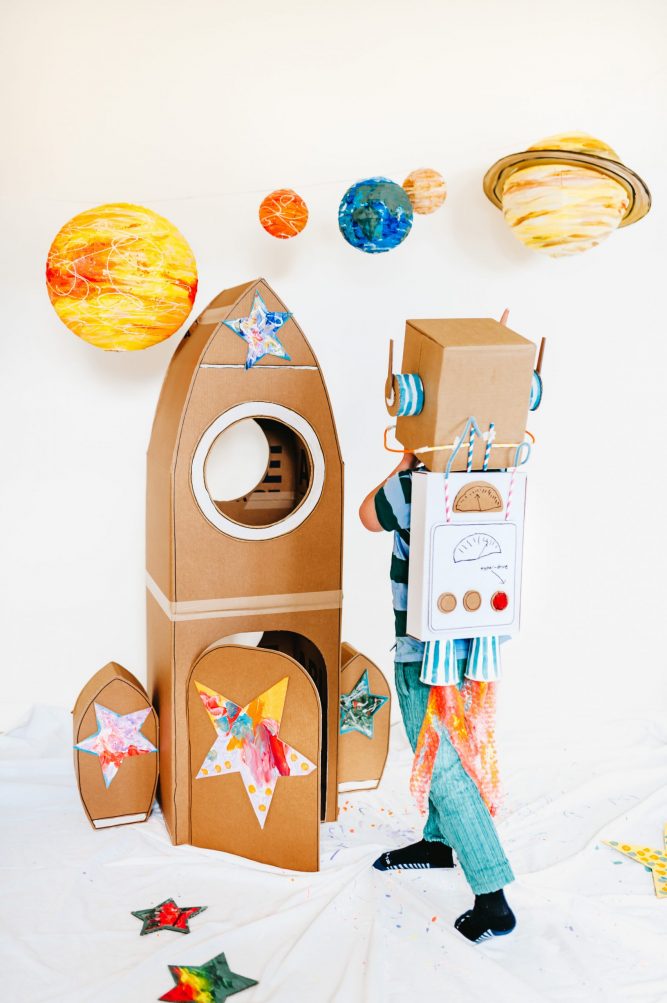 What have you got in the pipeline for the future of Mini Mad Things? 
More craft kits for kids and on our website we will be soon stocking a  range of art and craft books for teens and adults. Creativity is not just for the little ones!
Tips for more eco-friendly crafting from Mini Mad Things
As with most things, with crafting there is always an element of wastage. Here are a few simple tips to lessen your environmental impact when making with your little ones at home:
RAID THE RECYCLING 
Rather than buying new cardboard or other materials, use what you already have. Cardboard boxes, toilet rolls, egg cartons, bottle tops and other packaging make excellent crafting materials.
USE NATURAL MATERIALS
Go on a treasure hunt for natural materials. Sticks, pine cones, seedpods, feathers and leaves all make excellent additions to your craft supplies. We also love using natural craft materials like wooden components and beads, raffia, cotton or wool.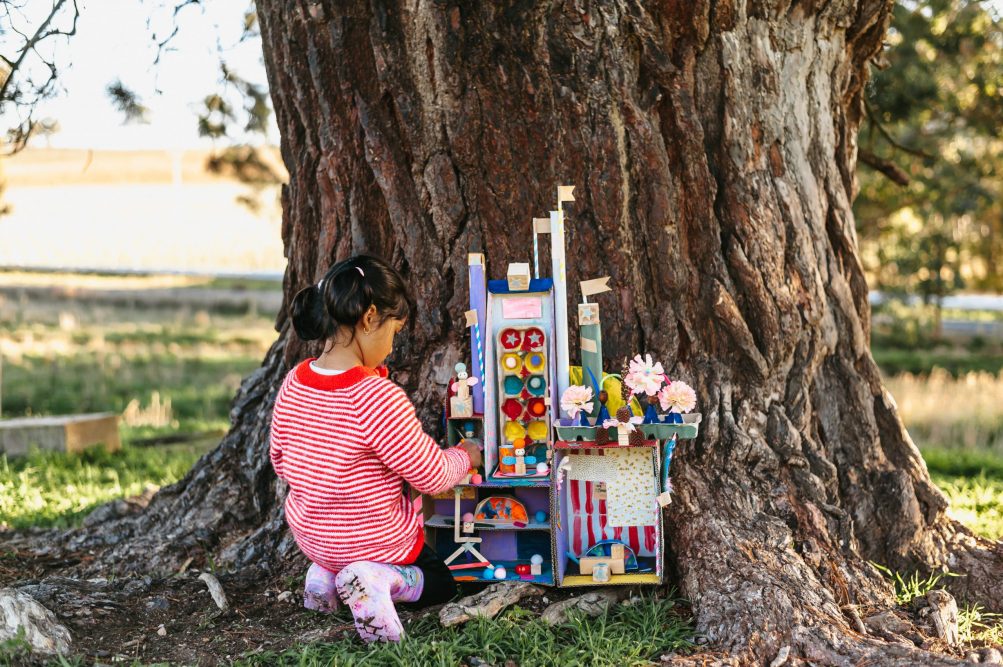 AVOID PLASTIC
Avoid adding plastic like foam or plastic sticky tape to your craft projects. Use paper sticky tape instead, this can be recycled along with your other paper and cardboard. Avoid micro-plastics like glitter, there are some great eco-friendly glitters available now if you need a little sparkle!
MIX YOUR OWN PAINT COLOURS 
Try to avoid using lots of single use plastic bottles when buying paint. If buying premixed poster paints, you could buy primary colours in bulk and mix your own colour variations, storing any excess in jars to use later. Another alternative is to buy natural paint pigment powders and mix your own paints.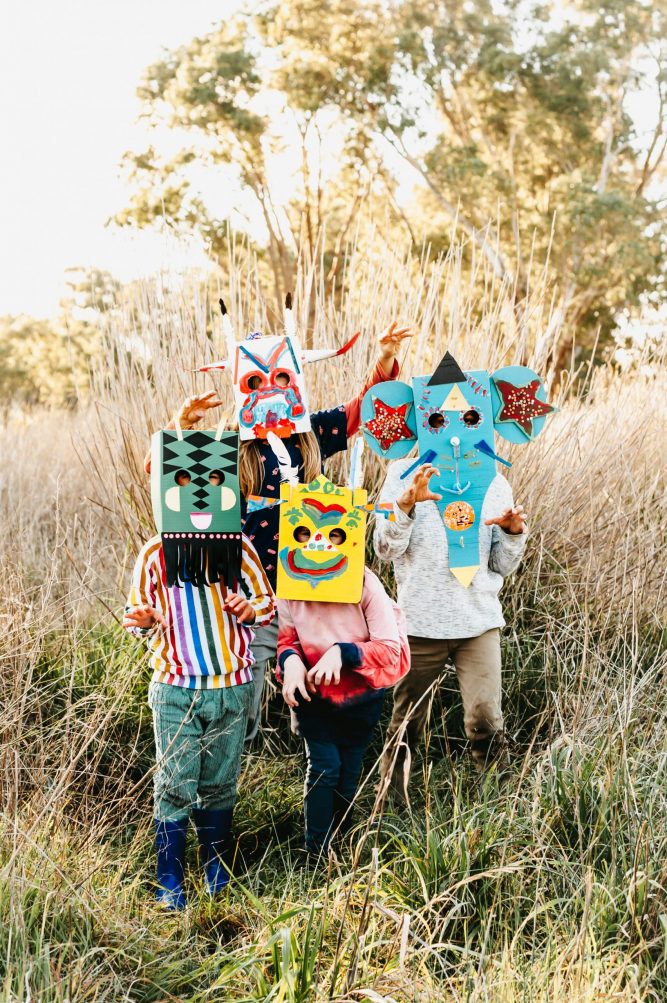 SHOP SECOND HAND
You can often find interesting items for crafting in your local second hand shop. Look out for fabrics, yarn, wooden building blocks, glass jars to store materials and trays to use as paint pallets.
BUY IN BULK
Buy glue and other craft supplies in bulk to lessen the amount of packaging used.
REUSE or RECYCLE
Reuse your old art & craft projects, if you can't reuse them then break down the parts and recycle the materials.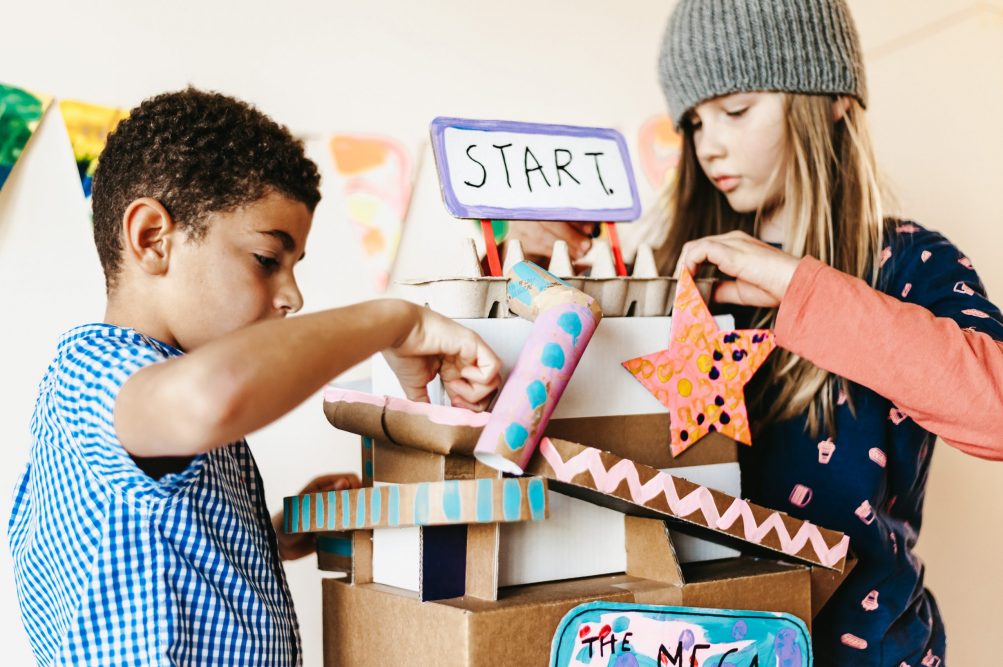 Top 3 Mini Mad Things craft projects to do at home with kids
Try mono-printing
Mono-printing A simple process, making it perfect for kids. Each time a print is revealed it's exciting for everyone because it's always completely unique.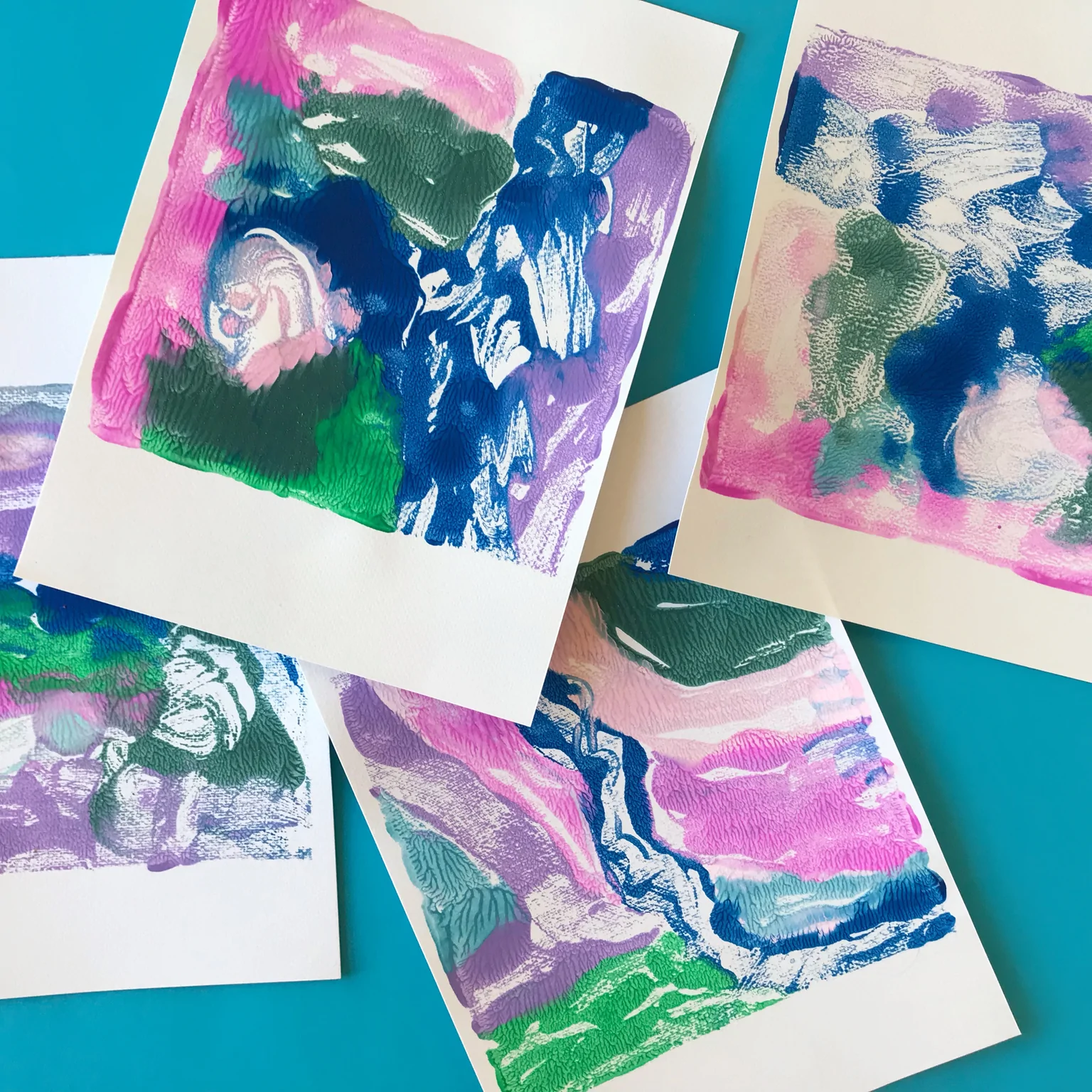 Make home made magic wands
Magic wands Making magic nature wands is a super fun activity and a winner with the kids every time! It's so much fun for the kids to make a wand that they can then play with, be careful though, you may just be turned into a frog!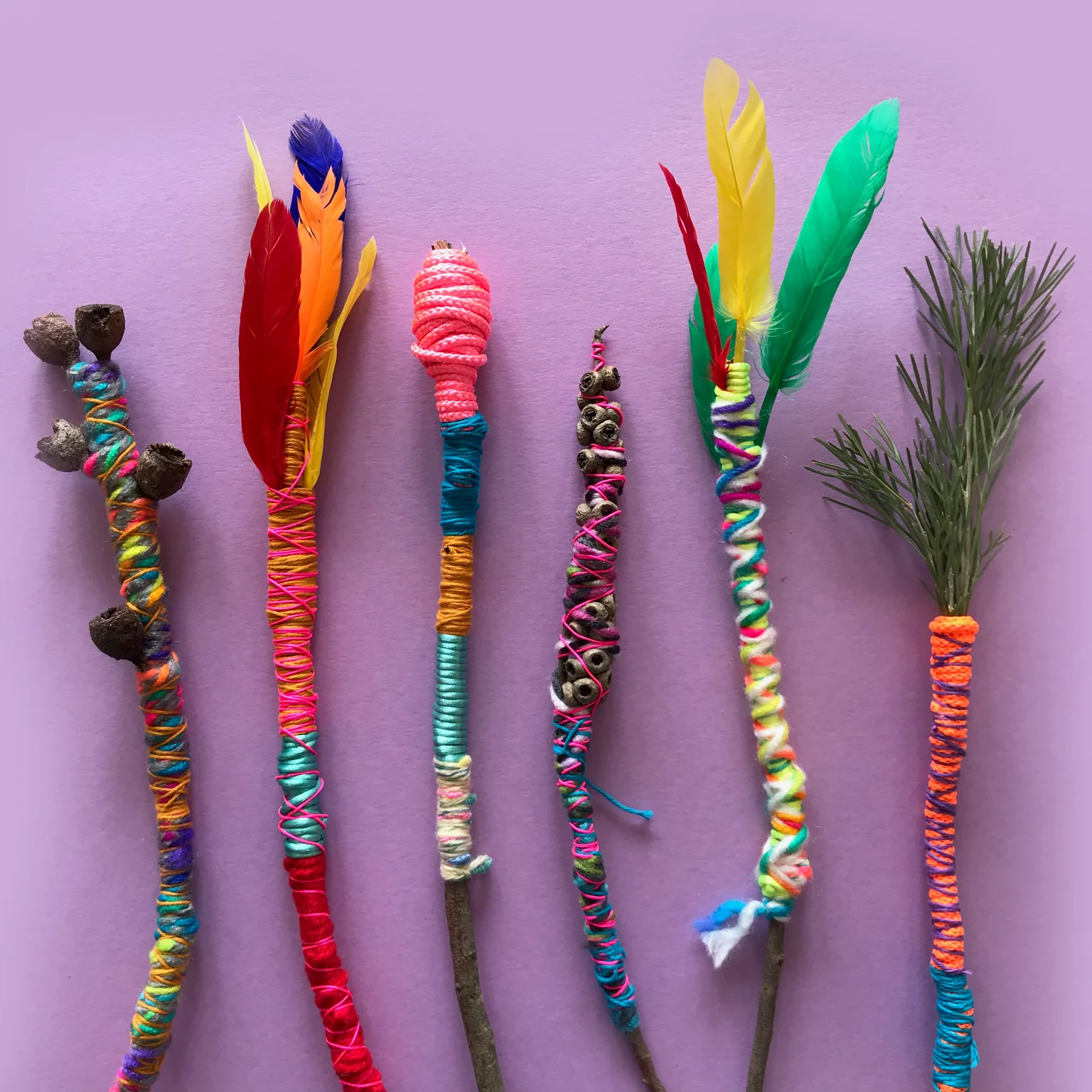 Create a rainbow bird
Rainbow birds The simplicity of this project is what makes it just so wonderful. Little ones will have so much fun flying these birds around the house after making them. They also make lovely mobiles; hang one or even a flock of birds flying across your room!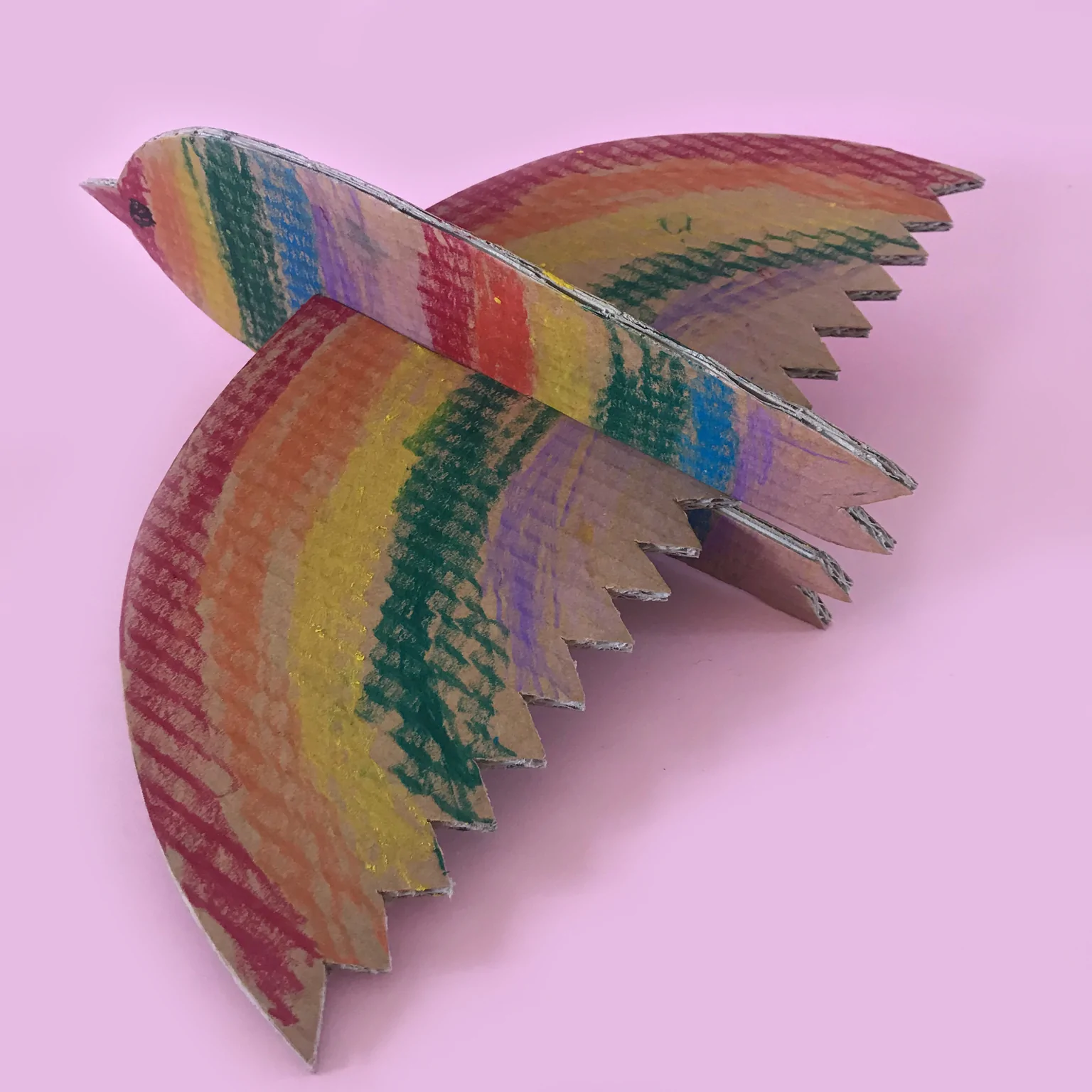 For more incredible craft ideas to do with your kids: