Delilah and Kembali, the proud parents, have welcomed three furry little ones, each with their own unique name.
While the cubs are sure to captivate visitors with their playful antics and adorable features, it's important to remember that they are still very young and may tire easily. As such, visitors may find that the cubs are napping in the bamboo during their visit to the zoo's Immersion exhibit. If you don't catch a glimpse of the cubs during your initial visit, be sure to stop by their habitat again later in the day.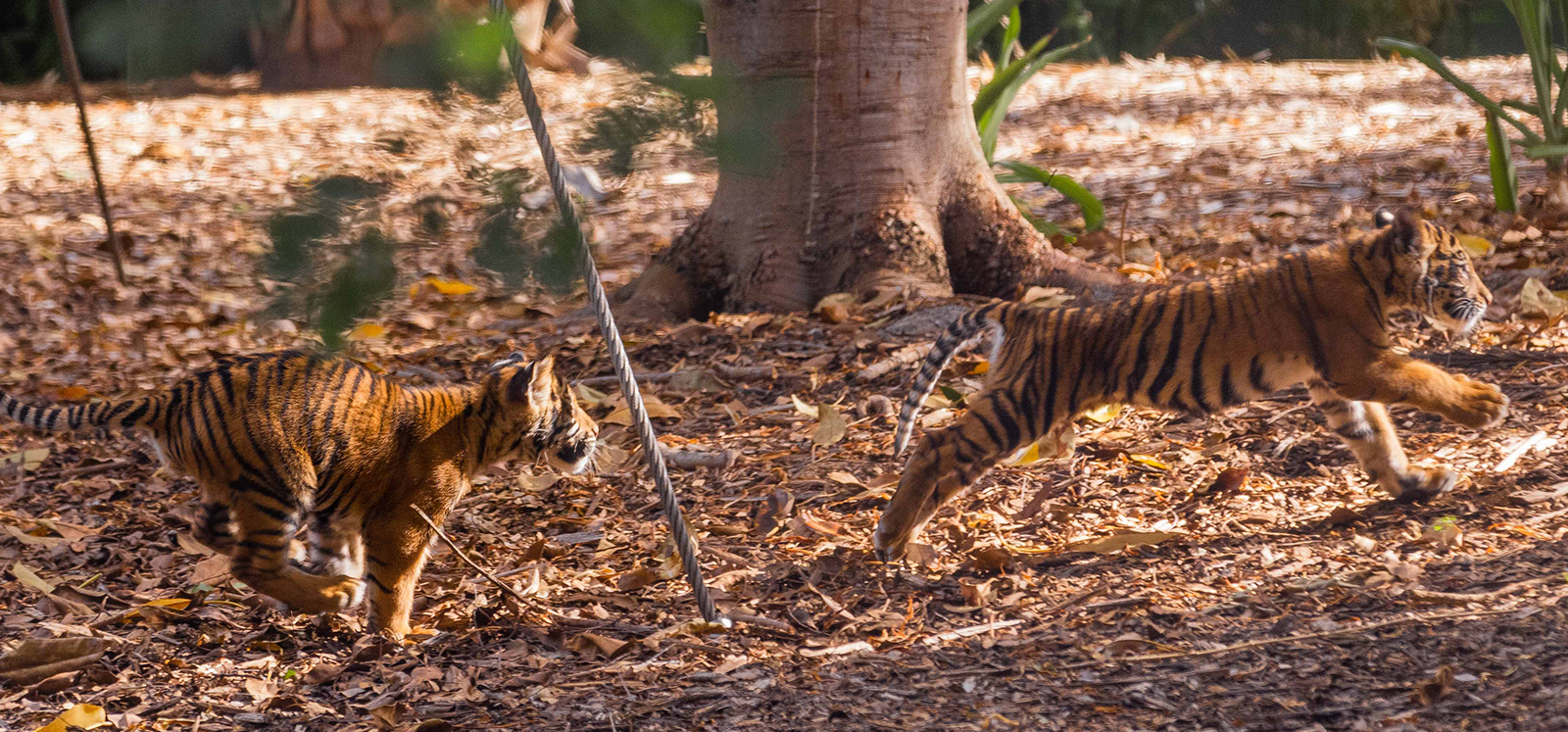 Here's a closer look at each of the cubs and their names:
The female cubs have been given indonesian names Susu (soo-soo) meaning milk, and Marni (mar-ni) meaning loyal and persistent and, fittingly, also meaning good in Kaurna, the language of the land on which she was born.
The male cub has been named Ketambe (ket-tam-beh) after a village in Aceh. Spot him by the vertical 'fish hook' marking on his head.
The tiger cubs are a rare and precious sight, as Sumatran tigers are listed as critically endangered in the wild due to habitat loss and poaching. Adelaide Zoo is dedicated to conservation efforts for these majestic animals, and the birth of these cubs is a testament to their commitment to protecting endangered species.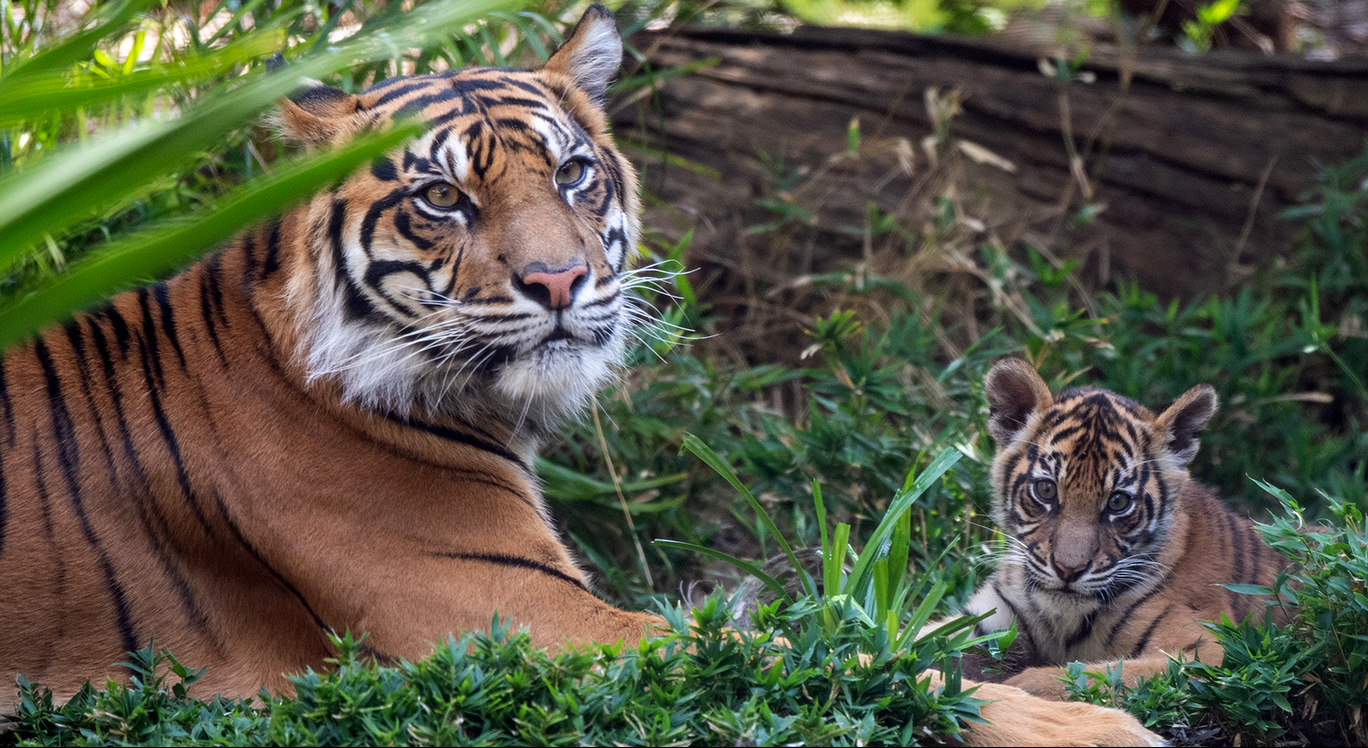 So, if you're looking to have your heart stolen by a trio of furry little tigers, head to Adelaide Zoo's Immersion exhibit and say hello to Kael, Nisha, and Javi. But remember, they're still getting used to their new surroundings, so be sure to check back if you don't spot them on your first visit.
Meet the Tiger cubs
Zoos SA Chief Executive, Elaine Bensted confirmed that visitors will also have the opportunity to meet Susu, Marni and Ketambe during a brand new animal experience – Tiger and Friends.
"If any of our supporters have had the chance to take part in our Panda and Friends tour, Tiger and Friends will have a similar feel of adventure and fun," she said.
"Guests will join us as the snuggly trio wake up for the day ready to pounce and play, before taking a tour of the zoo to meet some more furry friends and enjoy morning tea at Wisteria Café."
The Tiger and Friends experience will start from 21 April, however for those eager to get their paws on a spot, tickets are now on sale.
---
For more information: 
adelaidezoo.com.au/animal-experiences/tiger-and-friend
Follow KIDDO on Instagram and Facebook, and subscribe to our weekly newsletter