That's right, our fave Christmas event will light up the streets again with the Lights of Lobethal running from 10 – 31 December this year!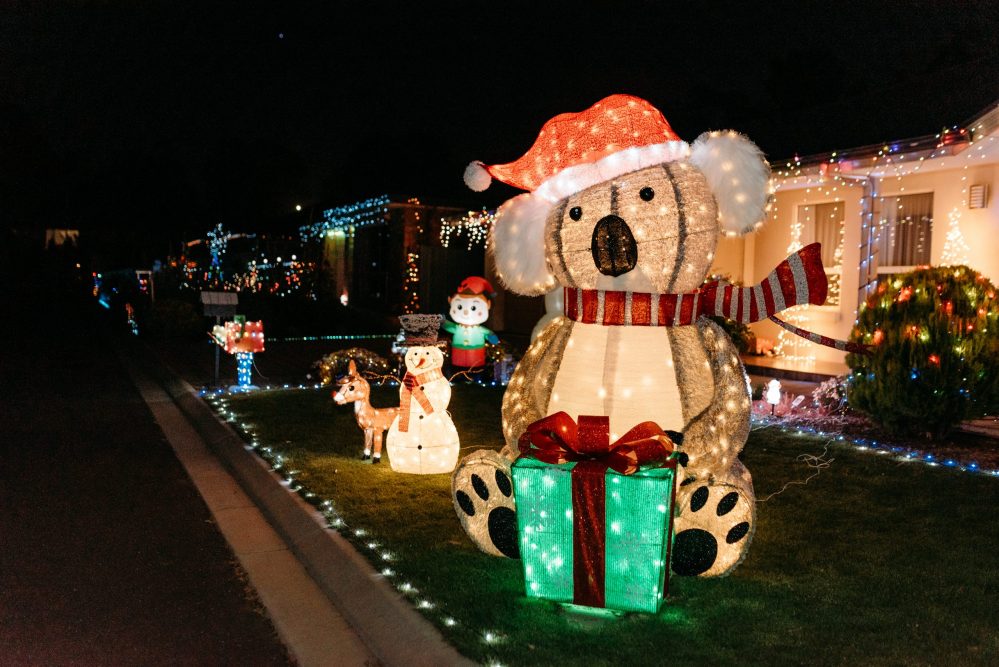 Driving the streets of Lobethal this time of year is an essential festive pilgrimage making for the perfect date night or family tradition. There are so many decorated homes to discover that will evoke childhood wonder and make memories for life. There are penguins, elves, Christmas dragons, Father Christmas riding a motorbike, Christmas sleighs and reindeers galore! Not to mention the town's special new addition two-metre tall Koko koala who has been generously donated by Costco long with Dusty the Snow Man. Koko and Dusty are part of the Lobethal Lights committee's new lending program and will be moving around throughout the festival so make sure you keep an eye out for them!
More iconic Christmas displays can be found on Christmas Lane. Walk past verandas and enjoy peering into spectacular Christmas windows, with miniature Christmas villages and other Christmas treasures that local Lobethal families have collected over a lifetime.

Key dates and times for Lights of Lobethal 2022
10 – 24 December – Visit the main street's Christmas lights: Enjoy Lobethal's main street Christmas lights and enjoy food and drinks from a wide range local businesses.
10 December – LIGHTS ON – Opening Night & Thomas Foods Christmas Pageant on the main road: The town's lights are turned on in grand style with celebrations galore. The town will erupt in with Christmas spirit, as the Thomas Foods Christmas Pageant marches the main road in preparation for the lights to be turned on. It is a visual delight not to be missed.
Centennial Hall Country Craft Market: Browse a variety of arts and craft stalls and to discover and enjoy a range of local produce. Local community members will be serving light refreshments inside, plus strawberries and ice-cream and a sausage sizzle out the front. is open every night from the 10– 31 December (excluding December 25), from 6pm until late.
Lobethal Living Nativity: A traditional re-enactment of the events of the first Christmas, complete with a real baby "Jesus", Mary, Joseph, Shepherds, Angels, Wise men, and a large menagerie of animals featuring camels, donkeys, goats, lambs, calves, tame doves, a baby alpaca and a dog, all set in a straw strewn stable producing the appropriate sights and sounds. Opening Sunday the 11th of December (then presented nightly until the 23 December) with performances at 8.50pm – 9.10pm and second show 9.20pm – 9.40pm.
17 – 18 December – Valley of Praise Christmas Maze: This FREE kids activity consists of 6 stops along the main street where children can be involved by exploring what our festival has to offer. Each stop there will be something to find, including a few little surprises children will be able to take home. Make sure you snap a pic in front of the 5m Reindeer.
Until 31 December: People can drive the streets of Lobethal and see hundreds of houses twinkling into the night. The main road (Mt Torrens Rd) will be activated throughout the festival so stop, walk and explore
For visitors who want to wet their whistle or quieten a hungry tummy, the Committee recommends they plan a meal and enjoy an award-winning beer from The Lobethal Bierhaus or local wine from Hugel Wine Bar. Plus, there is always the famous Lobethal Bakery for a range of delicious baked goods. In addition, there are two great pubs in the town, who will welcome you for dinner and a drink, "the top pub" The Rising Sun, and "the bottom pub," The Lobethal Hotel.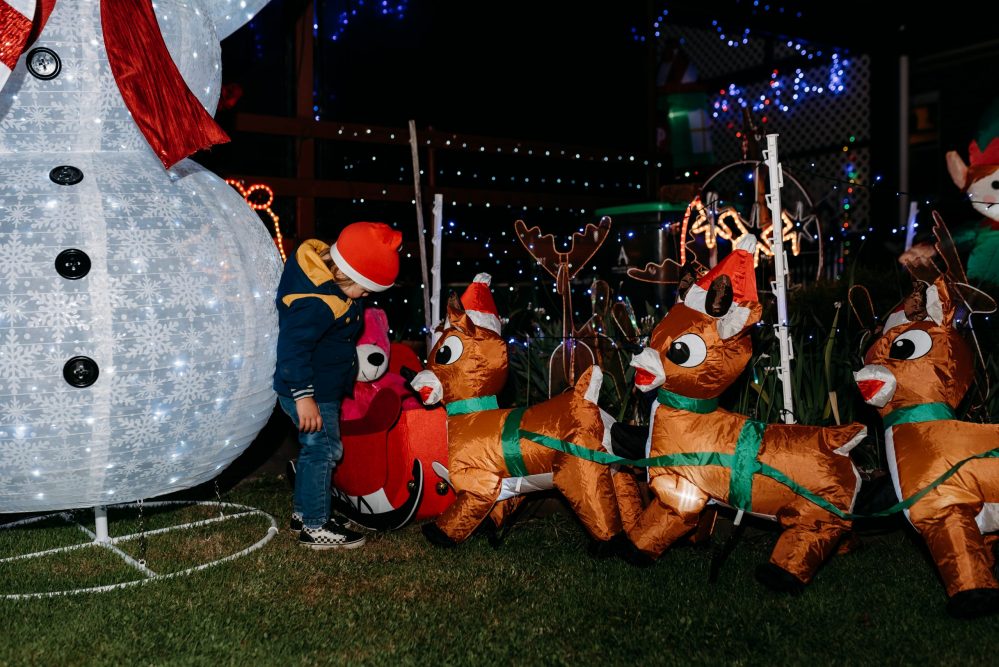 The festival has everyone covered with takeaway options too, look for the Amberlight and the Family Feast which are sure to be a hit for grumbling tummies. However, if people are seeking a touch of calm, they can head to Emma and Ivy to grab a coffee and bite to eat and immerse themselves in a calm green space.
For more information on the 2022 The Lights of Lobethal Festival, presented by RAA, including key dates and events:
IMAGES: Chantel Harding Photography