How do you grow up in a world that's anti-ageing?
Led by incoming Artistic Director Clare Watson and based on an original concept by Rosemary Myers, Hans and Gret is written by award-winning playwright Lally Katz (Atlantis, Neighbourhood Watch, Stories I Want to Tell You in Person). The play will be Katz's first premiere in Australia since 2018.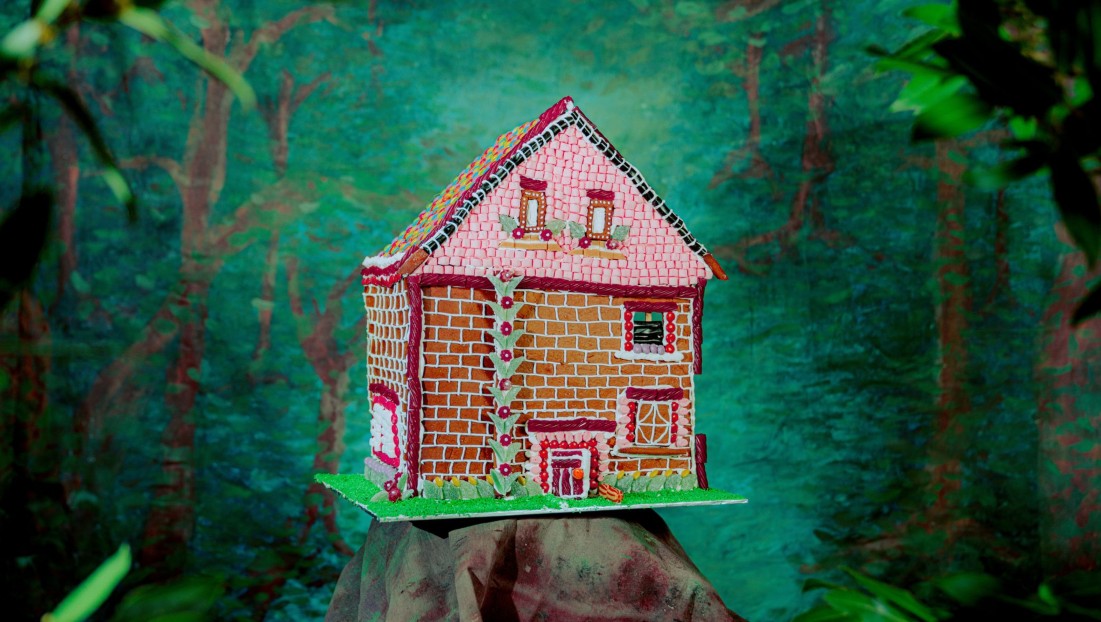 Set in a dystopian future struck down by famine, Hans and Gret are two teens who live a privileged life in a gated community that shields them from the harsh realities of the outside world. But when young people start disappearing all around them and adults start to miraculously de-age in front of their eyes, the pair are led down a forest path into a shadowy world full of danger, mind control and candy.
"Part of what feels so exciting about this play is the integration of multiple layers, multiple narrative streams, and multiple perspectives. It's so arresting," says Watson, "Lally's writing has a way of hitting you right in the heart and, like all of her work, it's funny and dark, honest and completely original.
There will be plenty of jump scares, dancing, and some banging tunes. Expect the unexpected and be prepared for a pretty wild ride.
Co-produced by experience design studio Sandpit, Hans and Gret uses cutting-edge audio technology to rock the foundations of traditional theatrical storytelling. Upon entering the theatre, audiences will be presented with SHOKZ bone conduction headphones and a mobile device. The technology, which transmits sound through the vibration directly into the bones of the inner ear, presents an intimate opportunity for audiences to be immersed in the mind games of the tale's infamous villain.
"At the heart of the Hansel and Gretel fairy tale is this idea of seduction," says Sandpit's Founder and Creative Director Sam Haren, "how something can be too good to be true. In the modern world, we're fed half-truths, non-truths, and things we really want to be true by algorithms and devices all the time – the technology in the show asks us to consider what it's like to find yourself, and your place, in a world where everything is always shifting. It's really exciting to create something so complex."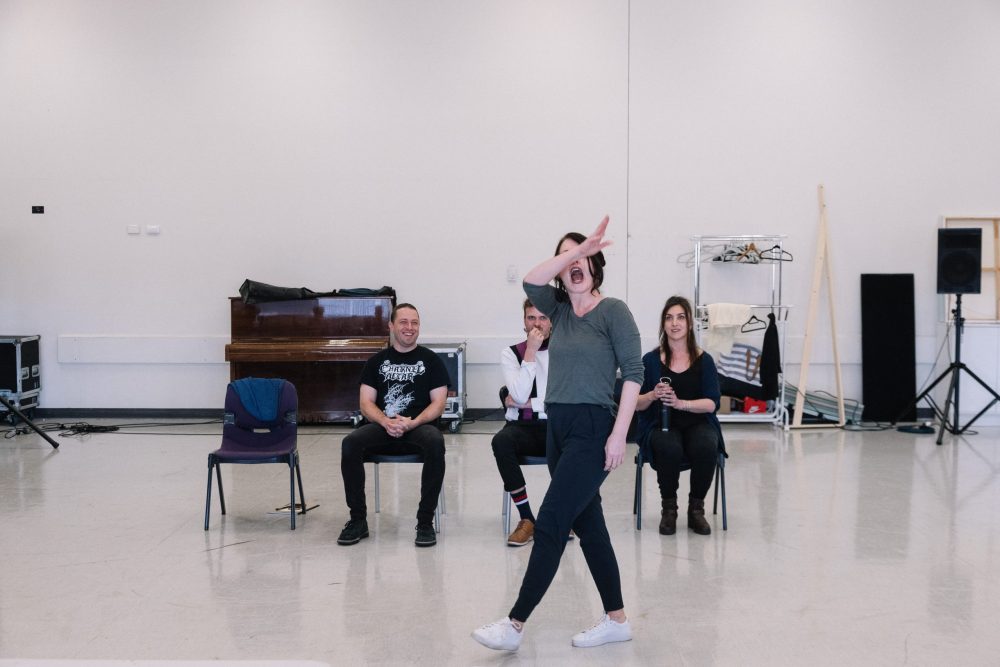 The work features celebrated South Australian performers Jo Stone (The Country, Wonder Grit), Antoine Jelk (A View from the Bridge, Girl Asleep), James Smith (Euphoria, Girl from the North Country), Temeka Lawlor (ZOOOM), Dylan Miller (The Secret River), Emily Liu (Death in a Statesman) alongside Sydney based performer Gareth Davies (Elvis, The Letdown, Peter Rabbit).
At the centre of Hans and Gret will sit an eight-metre-high reimagining of the fairy tale's infamous gingerbread house designed by the award-winning Jonathon Oxlade (Beep and Mort, Bluey's Big Play, Creation Creation). Additionally, the show will feature lighting by Richard Vabre (Girl Asleep, Let the Right One In) and composition and sound design by Brendan Woithe (The Beginning of Nature, Supernature, Be Your Self).
"It's a killer team for a killer play," says Watson, "and it's a real rollercoaster."
Hans and Gret
Written by Lally Katz
3-12 March
Queens Theatre
World Premier Season, Adelaide Festival, 2023
Tickets start at $30
---
Tickets on sale now:
windmill.org.au/show/hans-gret