If there's something Aussie's do well, it's taking pride and completely obsessing over our national icons. Witnessing the rainbow flooded social feeds, dedicated costumes and over the top snack experiments from previous Fairy Bread Days, it is clear that this is a landmark national holiday, celebrated ludicrously seriously.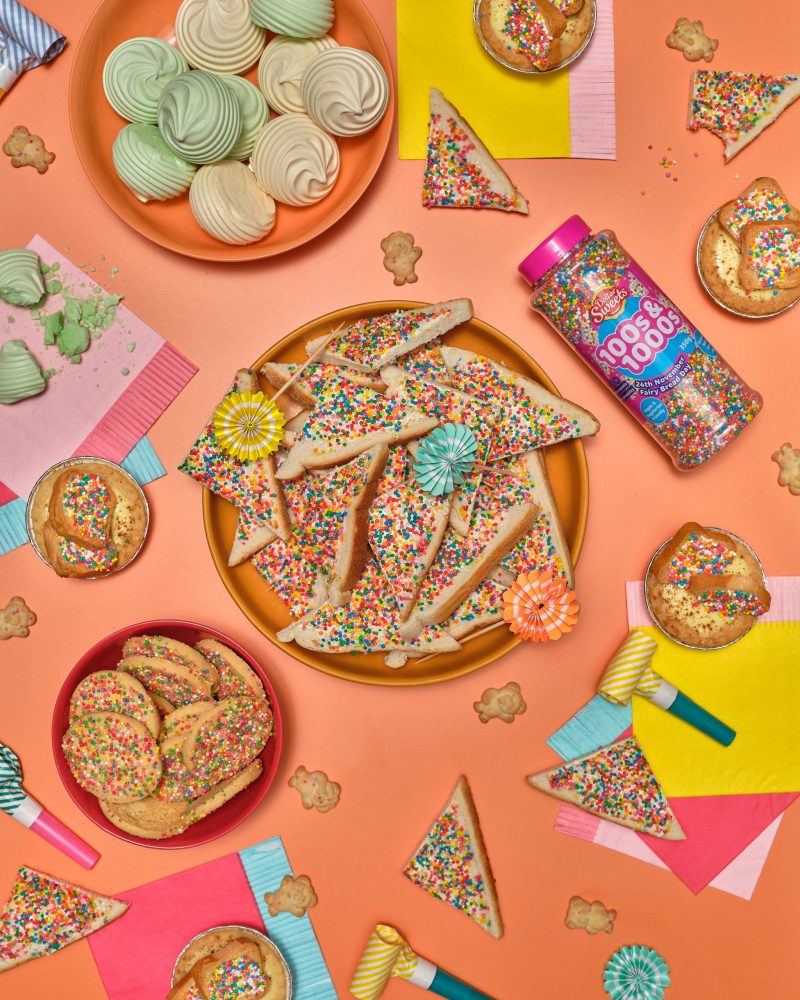 Australian family-owned confectionery company, Dollar Sweets, has spearheaded Fairy Bread Day for the past two years, raising a massive $62.9K in donations for ReachOut to support young people when it comes to their mental health and suicide prevention. Established in 2014, the sweet and colourful day has taken over schools, offices and job sites around Australia, as well as the streets of Melbourne last year with a huge art instalment of a Fairy Bread Kath and Kim that went completely viral.
This year will be just as silly, as we encourage you to get the creative juices flowing, whilst pledging donations to ReachOut via fairybreadday.com.
Miranda Higgins, Managing Director of Dollar Sweets was ecstatic with the reception
The team here at Dollar Sweets couldn't be more proud and excited to have drawn such huge attention to Fairy Bread Day over the years. Watching the day spread near and far through our initiatives brings us so much joy, and we can't wait to see how experimental everyone gets again in 2022 to raise as much as we can for our friends at ReachOut!

What is ReachOut?
ReachOut is a free service focused on providing young people and their parents across Australia with the information, tips and support they need for when life doesn't go as planned.
"We are so grateful for Fairy Bread Day's joyous support by connecting with the community and spreading awareness in such a fun way. This generosity allows ReachOut to provide support for even more young people and their parents when the going gets tough,"  said Tracey Campbell, Director of Marketing and Fundraising at ReachOut.
For the month of November, Dollar Sweets donates 10 cents from every sale of their 100's and 1000's sold, to support ReachOut, as well as enabling access for fairy bread lovers to pledge donations directly via fairybreadday.com till 1 December.
Help make this year the sprinkliest yet by stocking up on the colours of the rainbow and sharing a sweet snack with your friends this November, all whilst nurturing the way to a better wellbeing for our treasured Australian youth.
For more information or to donate: