Across two unforgettable nights, see the skies over Pakapakanthi/Victoria Park light up with a multi-sensory, electrifying light show woven with First Nations language and traditional songs.
Electric Skies will feature specially made music from the Electric Fields duo Zaachariaha Fielding and Michael Ross, with Zaachariaha's paintings also inspiring many of the drone animations in the sky.
Electric Skies is an evolution of the 2022 award winning Adelaide Fringe show, Sky Song, which was the most attended show of the festival last year. This year's event features a whole new soundtrack and creative team and is being held in the beautiful, city-based location Pakapakanthi/Victoria Park.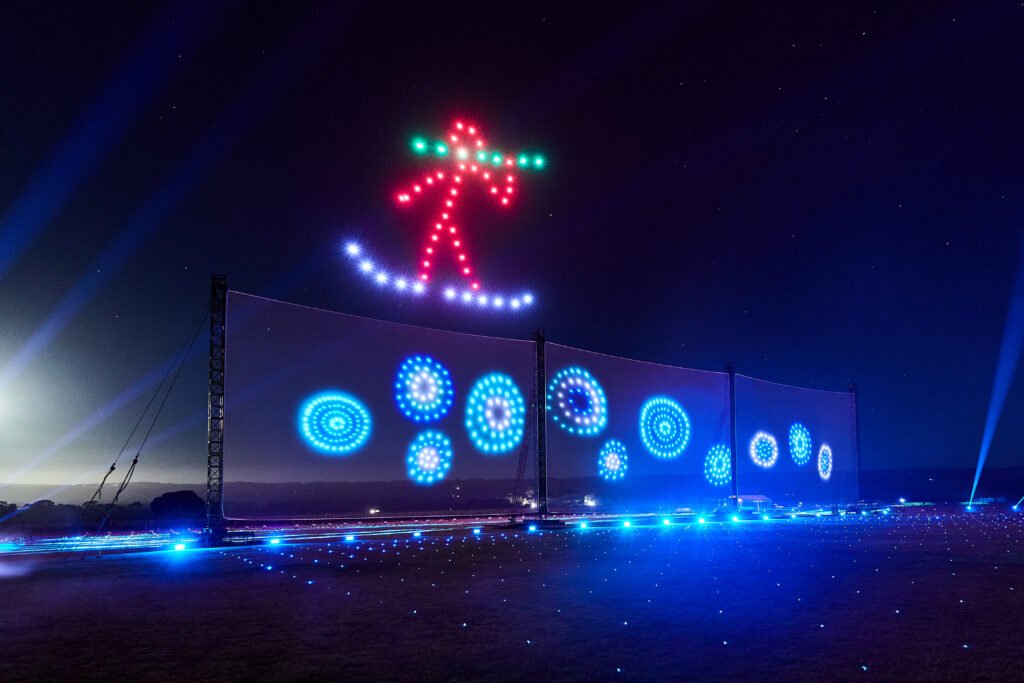 Family friendly event
Across two nights only on the 24th and 25th of February, this family friendly event includes live music and entertainment before the sun goes down, with drones launching at dusk. Food stalls and bars will be set up for attendees to access from 6pm when gates open.
Co-creator Zaachariaha Fielding of Electric Fields said, "Everyone is in the fast lane, everyone has an agenda. But when you're on Country and land it's just you, gravity, galaxy, stars. Nature is more present there."
Everyone's going to hear something different, but hopefully they all go to that place. They just need to come open to the show and then everything will fall into its natural place.
Adelaide Fringe Director and CEO Heather Croall said, "Electric Skies is a particularly special addition to the program in 2023 with the Electric Fields duo creating an amazing soundtrack for the show."
"It's a privilege to work with such incredible South Australian talent – their music, coupled with the drone and light show creates a magic and moving experience for the audience. Electric Skies is truly unique and is not to be missed this Fringe" said Heather.
Electric Skies collaborators include Electric Fields, Gluttony, Adelaide Fringe, Drone Sky Shows, Novatech, AEDA and the APY Collective.
---
For tickets:
adelaidefringe.com.au/fringetix/electric-skies-af2023