This magical event is set to captivate the hearts of over 1500 students from 17 schools across South Australia, as they gather at the Adelaide Festival Centre's Festival Theatre for a grand opening like no other. Brace yourselves for an explosion of talent, music, dance, and high-energy performances from some of the most exciting DreamBIG artists, including the incredible Shaun Parker and Company and the awe-inspiring THNDO.
In an unprecedented move, the Opening Event will be live-streamed into classrooms across the state, allowing an additional 2500 students from 27 regional schools, including Loxton North Primary, Kangaroo Island Community Education, and Long Street Primary in Whyalla, to join the festivities. That's a whopping total of 4000 children from 44 schools tuning in to experience the magic of DreamBIG!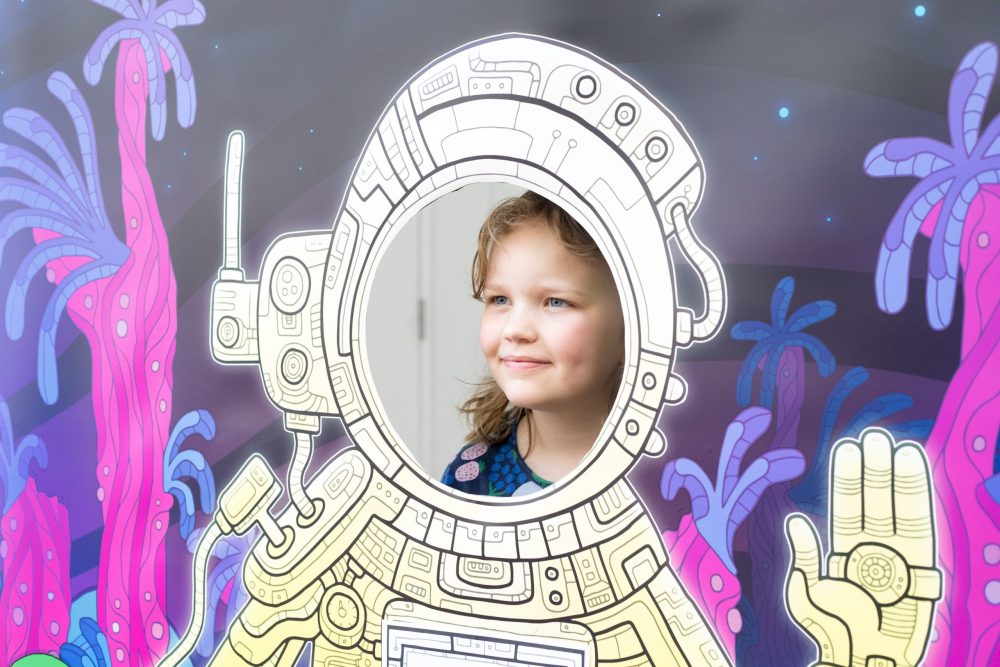 From May 16 to May 27, the DreamBIG Children's Festival will take over the Adelaide Festival Centre and its surroundings with a whirlwind of shows, activities, and exhibitions. This year's festival is centred around the theme 'Our World,' embracing the diversity and wonder of our planet. With over 50 captivating shows and exhibitions designed for audiences from babies to teenagers, there's something for everyone.
According to DreamBIG Children's Festival Co-Creative Producers Susannah Sweeney and Georgi Paech, more than 2.5 million children have participated in the festival since its inception in 1974. It has become an essential part of growing up in South Australia, fostering creativity, compassion, and thoughtfulness in young minds.
We hope that participating in DreamBIG will encourage young people to become creative, compassionate, and thoughtful citizens by inspiring them to look at and learn from Our World.
BIGGEST BIG Family Weekend
To mark Adelaide Festival Centre's 50th anniversary, this year's DreamBIG will feature the BIGGEST BIG Family Weekend yet on May 20-21. Prepare to be amazed by free events for children of all ages, mind-boggling exhibitions, interactive workshops, mouth-watering delights from Fork On The Road's food trucks, and a joyous Big Sing-a-long by the talented Tutti Choir. The weekend will culminate in the BIG Family Weekend Gala, a variety hour showcasing some of South Australia's most gifted young performers.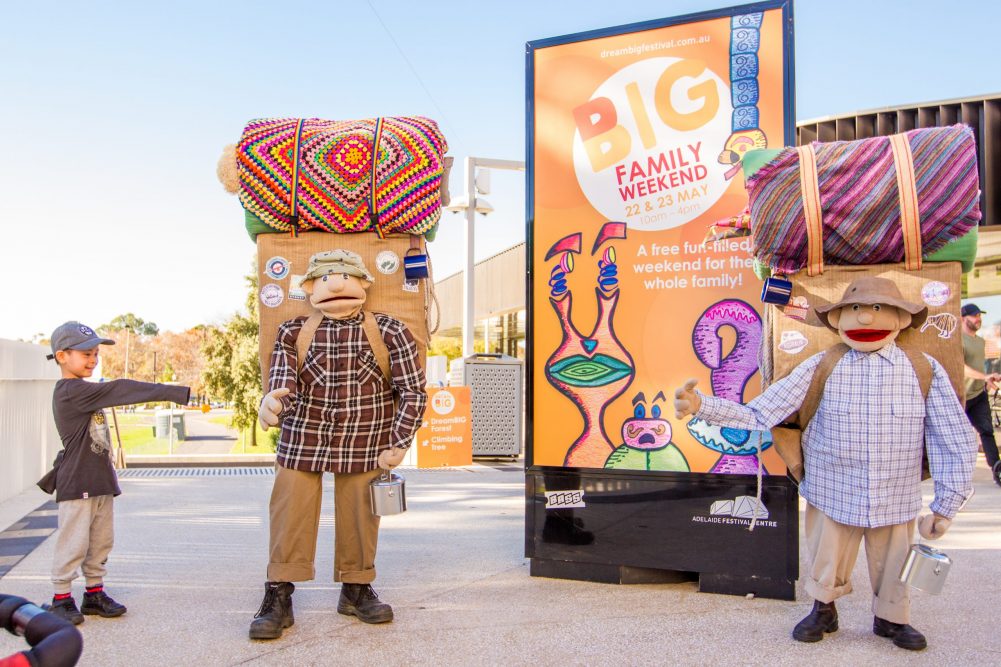 Are you curious about what the future holds? Local artists Lucy Timbrell and Mali Isabel have collaborated with South Australian students to imagine their own world on their 50th birthday. Don't miss the On My 50th Birthday Exhibition in the Festival Theatre Foyer Galleries, where you'll get a sneak peek into their imaginative creations until May 26.
Families can also embark on a thrilling journey behind the scenes of Adelaide Festival Centre's 50-year history by participating in the digital scavenger hunt, The Show Must Go On! Keep your eyes peeled for posters hidden around the Festival Centre, which can be brought to life with a simple scan of your phone. And trust us, a special reward awaits those who successfully find all five posters!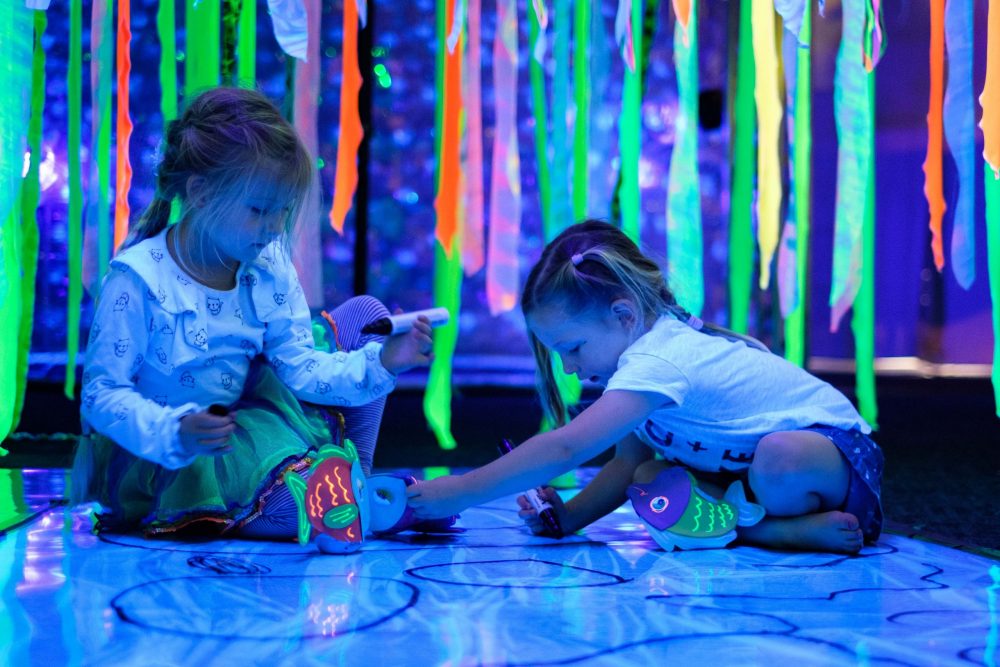 The line-up
Get ready for an incredible lineup of shows at the DreamBIG Children's Festival! Interstate performances will make their Adelaide debut, including Erth's Prehistoric World, where giant dinosaurs come to life on the Dunstan Playhouse stage. And don't miss ARCO, an award-winning show that explores living with autism in a unique collaboration by two neurodiverse men and the WA Youth Theatre Company.
The international shows will take you on a captivating journey. Experience the critically acclaimed Northern Ireland's Removed, a powerful story about a young man's encounters within a state authority system. And get ready for Norway's We Come from Far, Far Away, a mesmerising performance combining shadow puppetry, storytelling, comedy, and live music. This epic tale of people, places, survival, and friendship will be showcased in a traditional Mongolian Yurt inside the Adelaide Festival Centre's Drama Centre Rehearsal Room.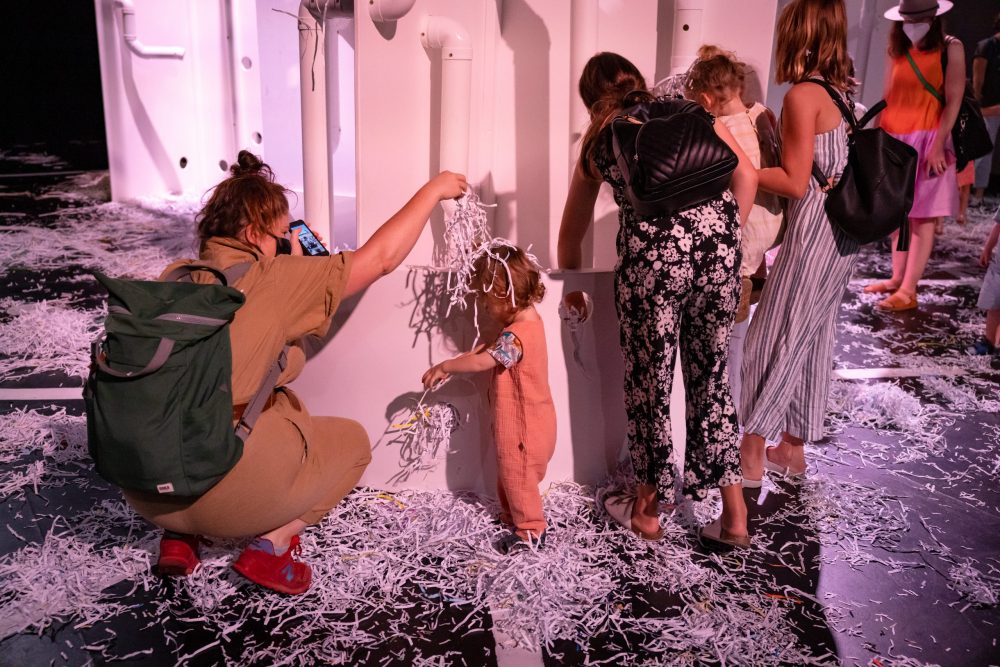 In an Adelaide premiere, two beloved Australian stories will be brought to life on stage. Monkey Baa's award-winning adaptation of Possum Magic will enchant audiences, while the Australian Chamber Orchestra will deliver an immersive and intimate performance of Wilfrid Gordon McDonald Partridge.
Local talents will shine too! ActNow, a South Australian theatre company, presents Here and There, a world-premiere performance that weaves together six diverse stories from artists in Australia, Malaysia, India, and Singapore. Using live-streaming technology, this immersive experience bridges the gap between our different homes.
The Festival is not just for older kids – babies and toddlers can join in the excitement too! Sally Chance Dance's The Thing That Matters is a delightful dance performance accompanied by live music. And families can create a lasting memory with Lullaby Project Australia's A Song For Your Child, where they can compose their very own personal lullaby.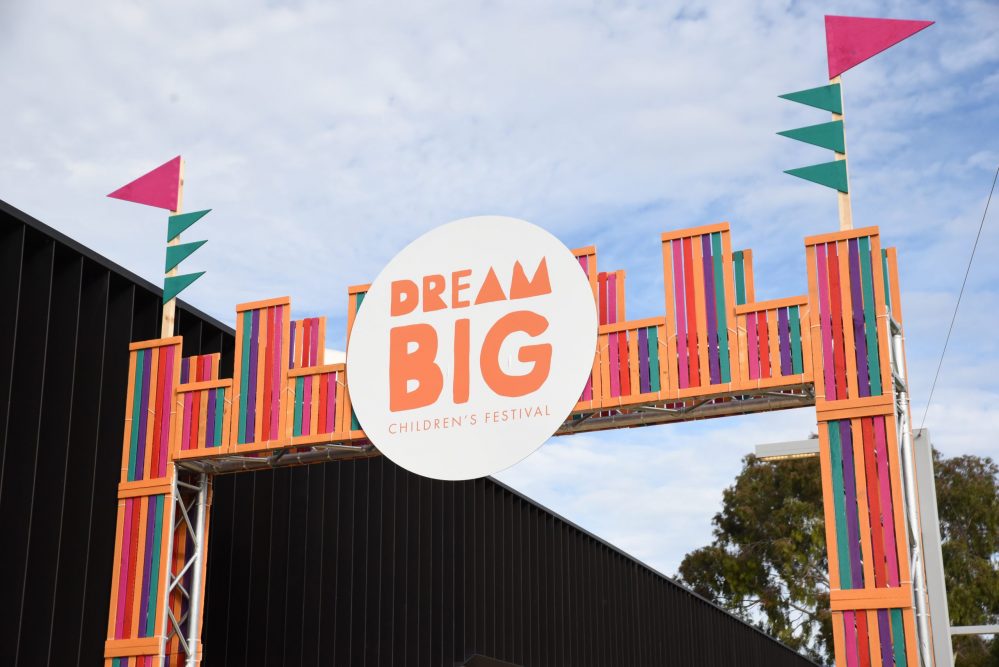 Formerly known as Come Out Festival, DreamBIG Children's Festival has two programs – one for schools and one for families and the public. Held every two years, this extraordinary festival is proudly presented by Adelaide Festival Centre. This year's event has already attracted over 23,000 bookings from more than 195 schools, with 29 schools traveling from regional South Australia to be part of this cultural extravaganza. So mark your calendars and get ready to immerse yourself in ten days of artistic wonders at the fabulous DreamBIG Children's Festival.
Let the magic begin!
---
For more information about DreamBIG Children's Festival: