High calibre circus, a rocking soundtrack, and genuine belly laughs have propelled these stinkers onto sold out shows every single season.
Suitable for ages 3-12, this "super charged show stopper" will delight adults and children alike.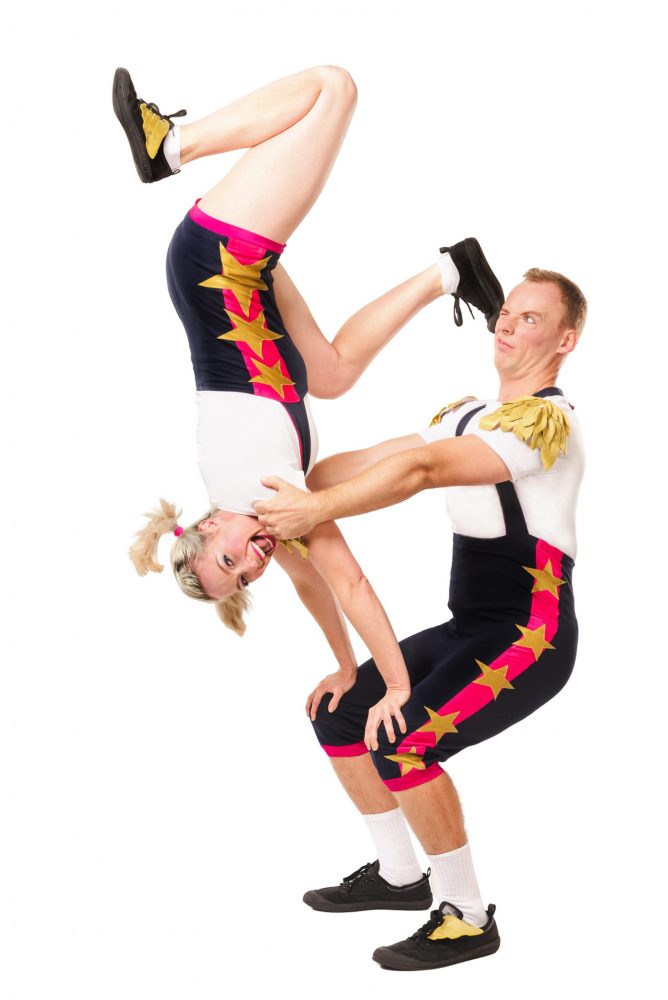 April Dawson and Kyle Raftery deliver a powerhouse of circus talent. Expect daredevil stunts, incredible acrobatics, lighting fast hula hoops, and loads of laughs. Sleek stagecraft combined with mischievous fun leave audiences wondering "how is that even possible?"
'Children are Stinky' is hands down the most spectacular reverse psychology experiment you have ever seen.
The duo's attempts to prove that kids are stinky are met with messy, ridiculous, hysterical twists. They only succeed in proving that children are awesome…and they know it!
Set in the 1990's, in-jokes and cleverly choreographed nostalgic mash-up hooks parents in for a rollicking trip down memory lane. This enjoyable family show encourages children to be proud of themselves and their stinkyness!
Event details
WHAT: Children are Stinky, Adelaide Fringe
WHEN: Friday 10 Mar – Monday 13 Mar
WHERE: The Roundhouse at The Garden of Unearthly Delights
---
For tickets: