WORDS: Claire Lock, Nature Play SA
IMAGES: Nature Play SA
Cold, wet weather makes getting outdoors trickier with the fam, but there are a few sure-fire ways to embrace winter's wild beauty!
Start by snuggling in layers, beanies, and toasty jackets, and keep dry in wet weather gear. Consider a thermos of soup or hot chocolate for a soul-warming treat, and pack spare clothes, towels, and blankets in case a change is needed. And then, for the icing on the cake? A glorious fire shared with family and friends!
We're sharing seven of our favourite spots to enjoy a campfire around Adelaide to inspire your next wintery adventures. You'll find places to book or drop by in the Adelaide Hills, National Parks, Forestry Reserves, and your own home.
Before you go:
Remember to check and follow the fire regulations of where you are visiting and never have fires in Fire Danger Season or on fire-ban days.
Monitor children near a fire and be prepared with safety items such as water, sand, a fire blanket or extinguisher, and a first aid kit.
Protect local animals and their habitats by bringing your own sustainably sourced wood, noting that collection from conservation areas or national parks is prohibited.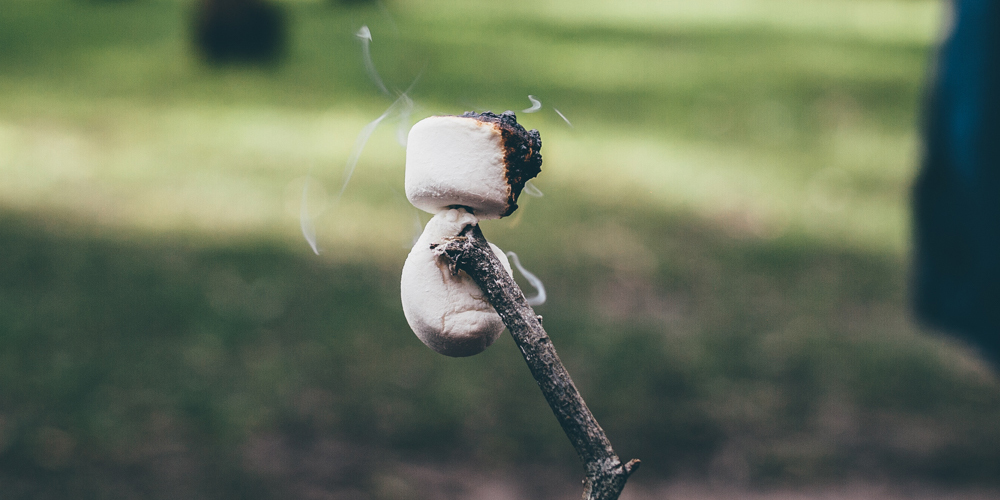 1. WOODHOUSE ACTIVITY CENTRE
After the ultimate winter adventure? Stay a day or overnight at Woodhouse in the Adelaide Hills for activities galore…then warm up by the fire! You'll find essentials for sale, like firewood and fire starter packs, marshmallows, s'mores packs, mystical fire sachets to colour flames, and even gourmet hot chocolate supplies.
Where: 37 Spring Road, Piccadilly
Fire options: Discover large fire pits for shared use – a great opportunity to meet like-minded families – or plenty of half-barrel drums for something more private. Visitors can also BYO portable fire drum. Find out all you need to know about campfires at Woodhouse here.
Things to do: Book into the July school holiday program, which includes sessions with campfires, camp cooking, and singing. Grab a day pass for family or friends for unlimited access to 30 outdoor obstacles on Challenge Hill, a giant split-level maze, epic tube slides, bouldering challenges, orienteering courses, and disc golf. Stay overnight using the camping facilities or try family and group accommodation (hot showers included!). Learn more about Winter at Woodhouse here.

2. CHOOKARLOO – KUITPO FOREST
Looking for the perfect home base for a fireside picnic or camping getaway? Discover the magic of Kuitpo Forest with its towering trees, winter fungi, gum-lined creek, and footbridge. It's the perfect spot to warm up with soothing drinks and campfire treats between hours of creek and forest play.
Where: 47 km south of Adelaide – entry via Brookman Road, Kuitpo.
Fire Options: Fire pits in picnic areas by the creek are free of charge and available on a first-in, first-served basis. Discover 23 campsites that can be booked online (camping and fires are only available outside fire ban season).
Things to do: Try cooking damper on a stick or toast marshmallows.Climb fallen logs and explore Chookarloo's short, meandering trails. Observe fungi like Pixie's Parasols and Fly Agaric, koalas, kangaroos, butterflies, and Yellow-tailed Black Cockatoos. Walk or ride the 1.1km Chookarloo Walk or venture further on the Heysen Trail. Find more things to do here.

3. PINK GUM CAMPGROUND – ONKAPARINGA RIVER NATIONAL PARK
Take a short drive south of Adelaide to experience a campfire in Onkaparinga River's campground (bookings essential). The Park's proximity makes it ideal for an overnight night or weekend getaway featuring ancient cliffs, the river valley, permanent rock pools, wildlife, and remnant vegetation. 
Where: 35km south of Adelaide, entry via Chapel Hill Road Blewitt Springs
Fire options: Pink Gum is an 11-site wheel-chair accessible campground with fire pits. Pits can be used outside the fire ban season. BYO wood and kindling as collecting firewood isn't allowed in National Parks.
Things to do: Choose from 14 walking trails ranging from moderate to hard hikes or admire the scenery from the Punchbowl and Sundews Lookouts. Mountain bike the Punchbowl trails, or go rock climbing, abseiling, kayaking, and horse riding in the Park or nearby Onkaparinga River Recreation Reserve. Find more ideas here.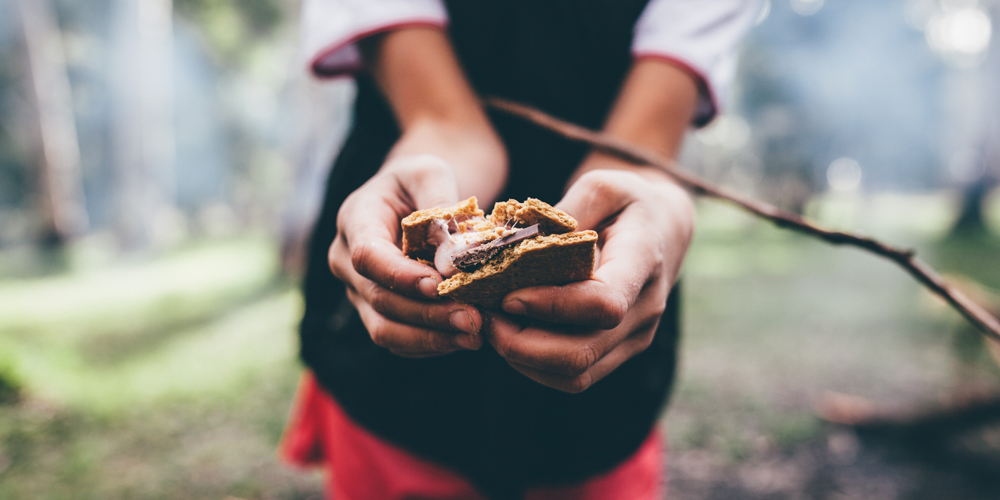 4. ROCKY PADDOCK CAMPGROUND – MT CRAWFORD RESERVE
Enjoy a fireside picnic or stay for a few days in this ForestrySA campground, voted one of the RAA Magazine's Top 10 Australian campgrounds. Play in the forest, explore its unique rocky outcrops and set up for bush camping among an old pine plantation.
Where: Located 53km north-east of Adelaide on Tower Road, Mount Crawford.
Fire options: Day visitors can use picnic areas with fire pits free of charge (available on a first-in, first-served basis). Campsites with firepits must be booked and paid for online before arrival. Camping and fires are only available outside fire ban season.
Things to do: Admire the rolling hills and tall pine trees, climb rocks, and keep your eyes peeled for winter fungi. Walk one of the four trails (including the Heysen Trail Loop) or ride your bike around the campground, forest outskirts, or sections of the Mount Crawford Forest.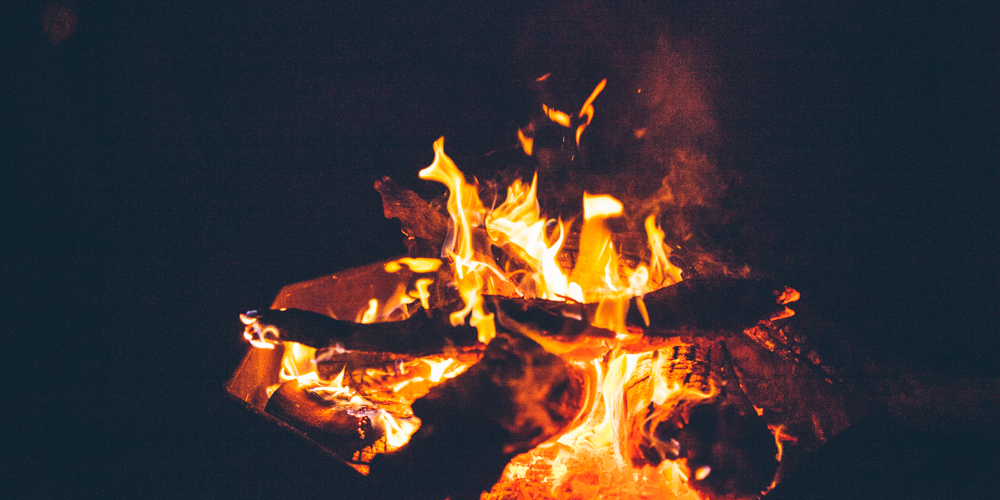 5. WIRRA CAMPGROUND – PARRA WIRRA CONSERVATION PARK
North of Adelaide, families can connect under the stars with a fire in Wirra Campground. Cook dinner, like roast potatoes or damper, from your campsite fire at night, then spend your days discovering rocky outcrops, historic ruins, hidden creeks, a tranquil lake, and the Nature Play Forest.
Where: 41 km north of Adelaide, main entry via the West Gate on Humbug Scrub Rd
Fire options: Wirra Campground has 19 sites with designated campfire pits for use outside the fireban season (note: this is a wheelchair-accessible campground). Campsite bookings are essential. BYO wood and kindling as collection of firewood isn't allowed in National Parks – local fodder and general stores often sell firewood.
Things to do: Learn about the area's significance to Traditional Owners. Look for emus, kangaroos, and echidnas in winter or spot common bushland birds. Get moving on the Tree Creeper Loop, Hissey Hike, and Lake Discovery Trail, or ride to Knob Lookout. Learn about the historic gold rush along the Barossa Goldfields interpretative walk. Discover more family ideas here.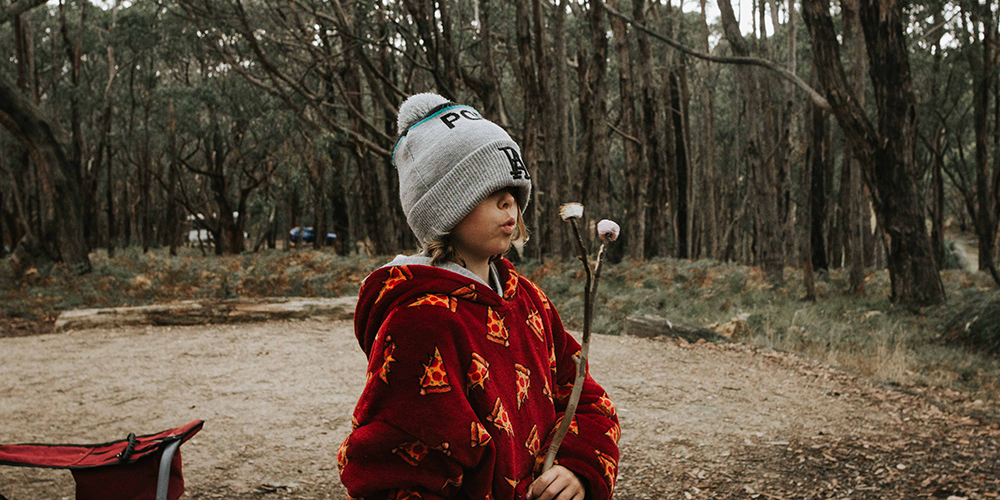 6. STRINGYBARK CAMPGROUND – DEEP CREEK NATIONAL PARK
Take a short trip from Adelaide to camp and immerse in the beauty of Deep Creek's stringybark forest: home to colourful common heath flowers, giant grass trees, bracken, echidnas, western grey kangaroos, and birds like red robins and wrens. Gather around the fire's warmth as you gaze at night stars through the tree canopy or enjoy a slow breakfast before taking in the sights.
Where: 108 km south of Adelaide on the Fleurieu Peninsula (access via Main South or Range Roads)
Fire options: Fire pits are available at all Deep Creek campground sites except Wuldi Krikin Ngawanthi / Eagle Waterhole – site bookings are essential. BYO wood and kindling as collecting firewood isn't allowed in National Parks.
Things to do: Winter and early spring are perfect for whale watching! See if you can spot Southern Right Whales or local Bottle-nosed Dolphins while viewing Kangaroo Island and Backstairs Passage. The damp conditions are ideal for observing orchids, fungi, and lichen. Try one of the 15 bushwalking trails, some of which take you to the Deep Creek Waterfall. Find more seasonal nature play ideas here.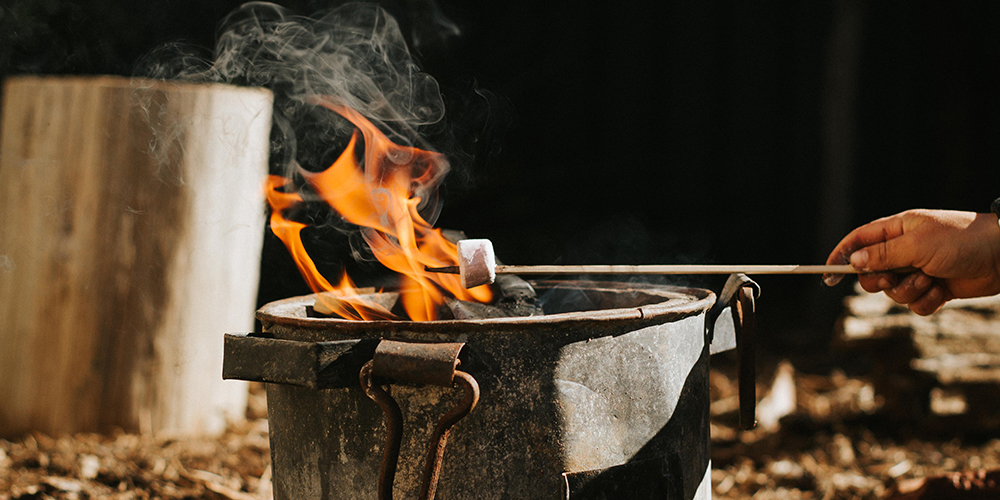 7. YOUR BACKYARD
Sometimes it's nice (and easy!) to stay close to home and all the creature comforts. Consider safe and convenient fire options for your place like a small chiminea, firepit, large drum, or in-ground fire for those with ample space and clearance from trees or other structures. Toast marshmallows, tell jokes, share stories, and play music…then snuggle up in bed or pitch a tent or swag in the backyard!
Discover why #ItsBetterOutside with more handy tips and ideas for families.