Entrants are invited to create a poster that captures the spirit of Fringe and express what the Adelaide Fringe means to them.
Adelaide Fringe CEO and Artistic Director Heather Croall said,
Fringe is always such a magical time of year and in the last couple of years, it has really felt like the clouds have cleared to reveal magical and festive sun rays for us all to bathe in over the Fringe month. It would be wonderful to see a poster that celebrates that sense of 'sunshine after the rain' that Fringe creates.
How do I enter the 2023 Fringe Poster Competition?
Adelaide Fringe encourages professionals, beginners and hobbyists to enter the poster competition in the hopes of their artwork becoming the symbol of Australia's biggest arts festival. There are no rules regarding the level of artistic or design experience.
Adelaide Fringe's 2022 Poster Competition winner Mali Isabel captured the energy of the Adelaide Fringe with her painting, "A Whimsical World" where a colourful palette was used to express life, diversity, positivity and creativity.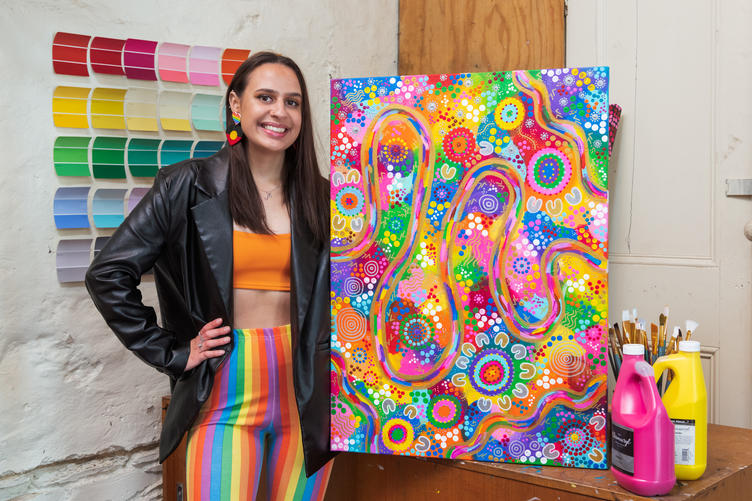 Mali used the opportunity to hone her skills and become a role model for emerging artists, with a foundation to support Aboriginal youth in her future sights.
The Adelaide Fringe poster competition winner will receive $6000 in prize money, free registration for an exhibition at Adelaide Fringe and the enormous exposure of their design becoming the symbol of Adelaide Fringe 2023.
Competition closes 07 August 2022. Don't miss out!
Designs are to be submitted via the Adelaide Fringe website: