From Feb 17 – Mar 5 this sparkly show is on a mission to up the ante on representation of LGBTQIA+ performers, with this fun, narrative production suitable for ages 12+.
The Cab Suave team didn't want families to miss out on the glamor of the fringe, so this year they've added weekend matinees to our season along with a family ticket price.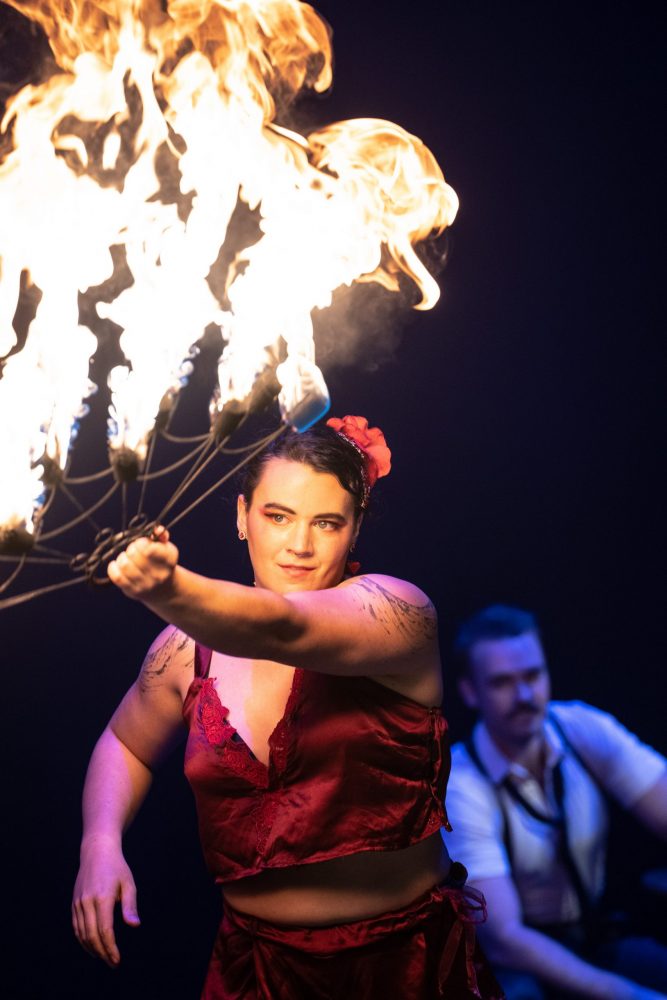 This film noir themed show has all the vintage aesthetics without any of the pesky vintage values. Follow the story of private investigator, Dick Johnson, as he attempts to dig up dirt on the less-than-reputable Cabaret Suave and shut down the show for good.
Will Dick prevail or will the performers of Cabaret Suave live to dazzle another day?!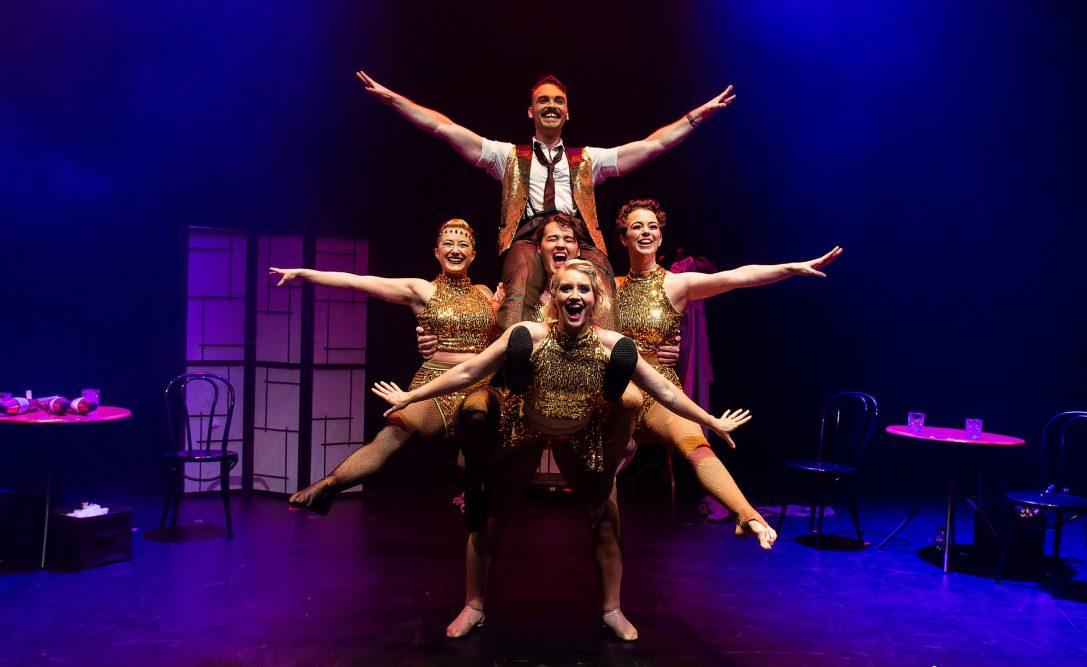 This is a show with a super simple story-line that's easy to follow plus high energy circus acts, live music and really joyful characters. Speaking on the show's creation process, Sparkle Society's Latonya Wigginton and Abby Kelso state:
There's lots of shows out there for really young kids, and heaps of shows just for adults, we tried to make something that fits in the middle ground. A performance that families with kids that are a little older can all enjoy together."
This modern twist on a classic genre is packed full of circus, a script full of zingers and a whole lot of sparkles!
Sparkle Society was founded by two long time collaborators, Latonya Wigginton and Abby Kelso, with the aim to make performing arts company that focuses on transparency with artists, representation for queer artists and making live performance accessible to a wide audience..If you're looking for a fun, inclusive night out this Adelaide Fringe, with all the glam of a cabaret, and all the excitement of a circus show – Cab Suave is for you.
Cab Suave at Adelaide Fringe
Dates: Thur – Sun , 17th Feb – 5th March
Time: 8:40 PM everyday and 3:45 PM weekends
Running time: 50 minutes
Rating: PG 12+
Accessibility: Venue is wheelchair accessible with wheelchair-accessible toilet facilities. Auslan interpretation February 25th 3:45pm
Pricing Guide: Full Price – $42 Concession – $30 Family: $100 Companion Card – $0
---
For tickets: 
adelaidefringe.com.au/fringetix/cab-suave-af2023