If you're looking for a unique gift or simply want to discover something new, Bowerbird has got you covered with their distinctive selection of products and brands.
With 140 designers from almost every corner of the country, including NSW, VIC, ACT, QLD, NT, and TAS, there's something for everyone. As the temperature drops and we spend more time indoors, Bowerbird has a great selection of seasonal brands to create that cozy winter vibe. From great knits and winter fashion to beautiful homewares, you'll find everything you need to stay warm and stylish this season.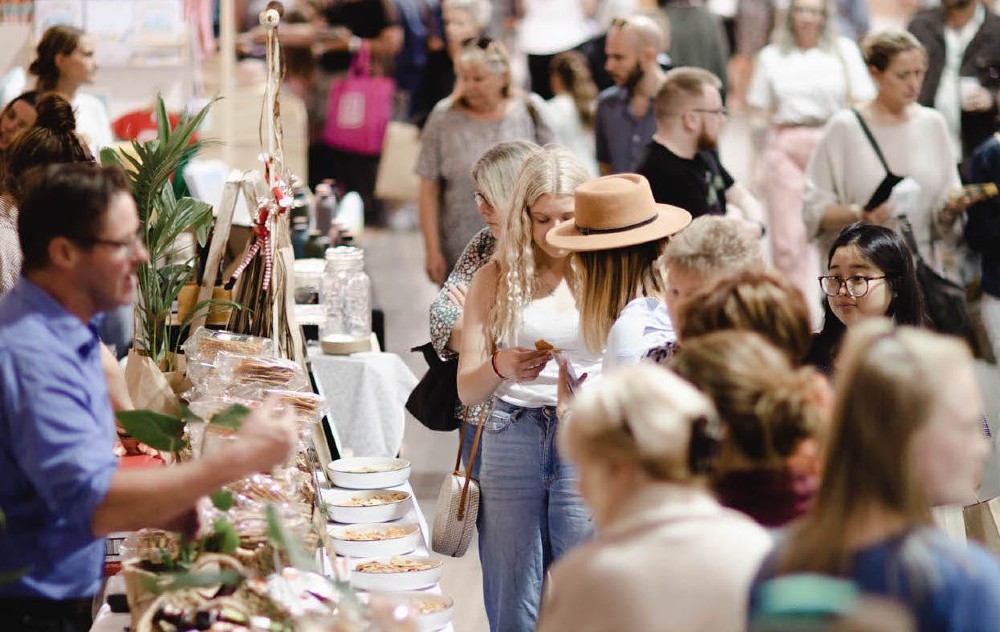 But Bowerbird isn't just about shopping. You can indulge in luxurious self-care products, treat yourself to some exquisite jewellery, and taste delicious food and wine while you're there. With the mobile drinks trolley roaming the pavilion, you can sip and shop without having to leave the market floor.
Director Peggy Byrne is thrilled about the May line-up, which is filled with makers who have put their heart and soul into each beautiful product. Bowerbird provides shoppers with the opportunity to purchase directly from makers, knowing they can support small creative businesses. It's a way to shop more meaningfully rather than transactionally, and with the fantastic relaxed atmosphere, great food, drinks, and workshops, it's the perfect way to spend a day out with the family or girlfriends.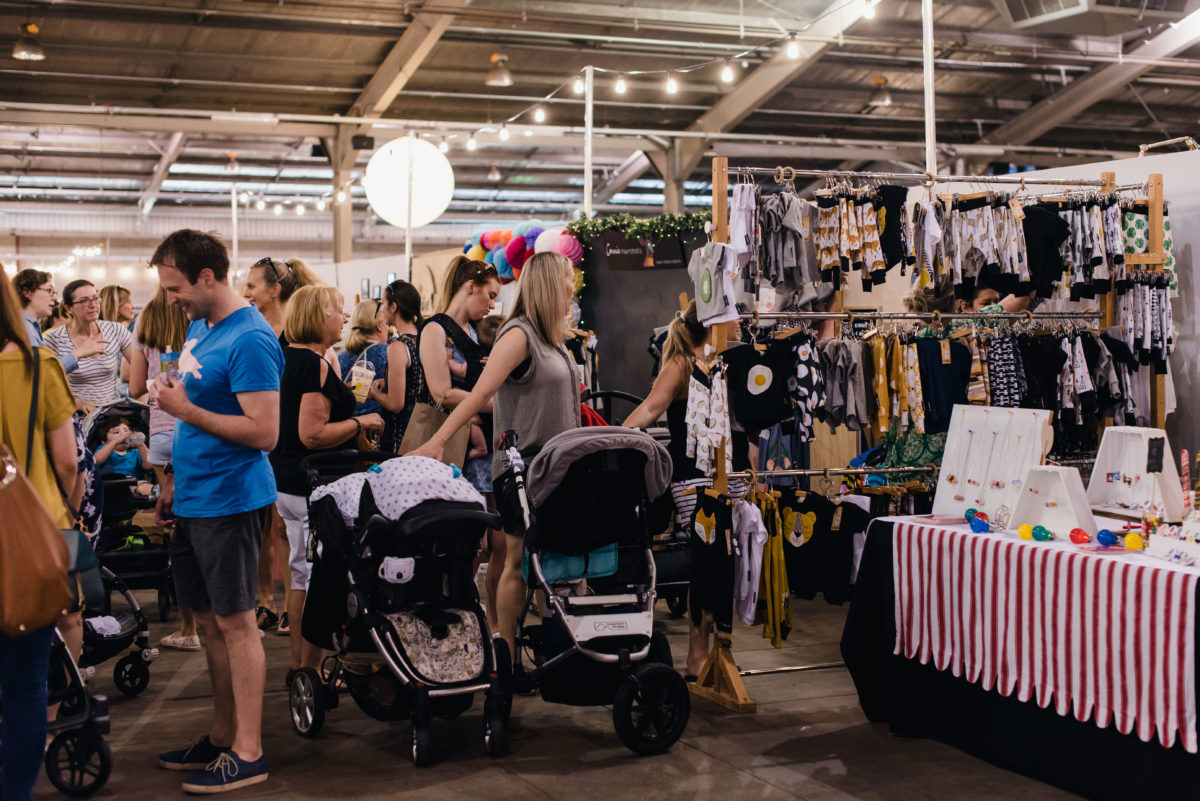 Take a closer look at the Bowerbird line up
New local labels:
3Artists – 3 award winning artists from Collective Haunt Studios have come together to share the fruits of their diverse multidisciplinary practices in miniature needlework pictures and hand thrown one inch pots, colourful abstract original paintings and printed textile homewares, delicate miniature ceramic figures and vibrant acrylic jewellery pieces.
Barossa Distilling Company – an award-winning Australian distillery creating incredible spirits driven by great flavour and inspired by the botanicals of the Barossa region.
Metanoia Leather – reimagine vintage leather jackets into timeless, handcrafted bags.
Thermal Theory – a female founded clothing label designed to help adventurous souls and comfort-seekers to embrace the cold, creating super-warm, high-quality jumpers and trackies for everyday use for the whole family.
New interstate labels:
Cardigang – Australia's #1 DIY knit and crochet kit brand from Victoria changing the face of crafting. Purveyors of wonderfully woolly and breathtakingly breathable cotton wares. Their custom, quality, colourful, chunky-chic knit and crochet kits are made for beginners by beginners and designed to last a lifetime.
Wyldling – from New South Wales creates contemporary wall pieces and sun catchers, ceramic lamps and accessories that are inspired by sacred geometry, the elements and mathematics in nature.
Songbird – create a unique and colourful range of whistles, jewellery and gifts, inspired by the diverse and colourful birdlife in Tasmania. The nature of handmade is purposefully and intentionally embraced in Songbird's collection adding character, personality and uniqueness to each piece.
Bask Aromatherapy – Victorian made products with beautiful non-toxic, plant-based ingredients that have a luscious texture, a luxurious pampering feel and are great for your skin.
Returning makers from SA:
Grosgrain – create wide-brimmed straw hats, woollen felt hats, wool berets, and fabric caps perfect for wintery seasons.
Claire Ishino – Claire's cheerful and varied colour palette combined with her optimistic themes and titles creates original paintings and limited edition prints that focus on the bright side of life.
Kitty Came Home  – A unique range of accessories perfect for gift giving. Check out their range of purses made in collaboration with Claire Ishino.
Peninsula Providore Farm – a family owned business that produces some of the finest quality extra virgin olive oil in Australia, direct from the Fleurieu Peninsula.
Days of August – on Sunday May 7 will set up a permanent jewellery stall, see website for details to book a spot then shop their collection.
Returning makers from interstate:
Betsy Blonde – from Victoria make distinctive high-quality jewellery using vintage objects and gemstones combined with traditional metalworking techniques.
Pili Pala Pieces – Based in Hobart, the team at Pili Pala design and create unique pieces that spark joy, with a collection of distinct and delightful gifts, homewares, jewellery and leather accessories.
Ripple & Co. – make premium quality hand crafted leather bags and accessories with practical features and timeless style. This Queensland label will be introducing a new convertible computer sleeve at the May event.
The Wolf and I – clothing collection based in Victoria who produce a small capsule of timeless everyday clothing, using textured natural fabrics. The colour palette is neutral with a little twist of colour.  Clothing is designed to be worn effortlessly layered.
So mark your calendar for May 5 to 7 and head to Bowerbird at the Wayville Pavilion for some hibernation inspiration. With so many beautifully crafted products on offer, you're sure to find something that catches your eye.
See you there!
Bowerbird Design Market

Date: 5-7 May
Times: Fri 4 – 9 pm
Sat & Sun 10am – 5pm
Location: Wayville Pavilion, Adelaide Showground
Entry Fee: Adults $6 (incl. GST)
Children 12 and under free and Bowerbird provides free entry to Companion Card holders.
Purchase tickets online to avoid the cues or at the door.
---