Returning for its third year, the Adelaide Italian Festival invites all South Australians to immerse themselves in Italian culture for a full ten days, running from 11-20 November, with almost 60 events on offer.
With the vision to become the world's greatest Italian Festival, the Adelaide Italian Festival provides the opportunity for people to celebrate Italy's world-class food and wine, art, culture, technology, and traditions.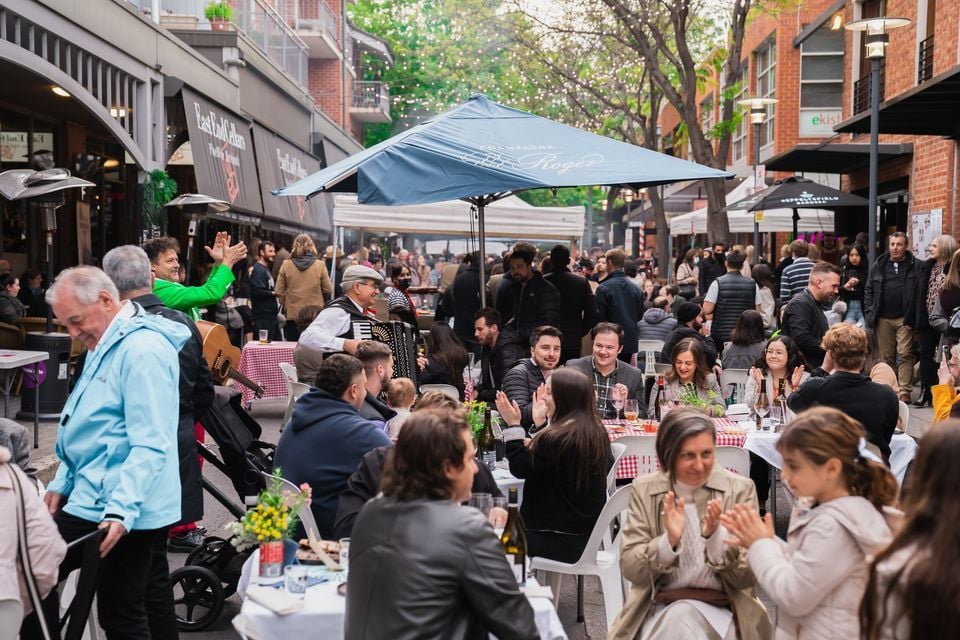 2022 Adelaide Italian Festival program
The 2022 program features a range of different events from regional dinners, to cooking classes and demonstrations, exhibitions, car shows, art/historic tours, fashion, and many more.
Ben Rillo, Chair of the Adelaide Italian Festival, expressed his excitement about the return of the festival,
We are delighted to showcase our fabulous culture once again to the wider community and promote what being Italian is all about.
This year's program is bigger and better than ever before – from having 20 events in 2020 to 40 events last year, to now almost 60, the participation and popularity is increasing each year, thanks to the amazing support of the local community.

Family friendly events
The festivities begin with a signature pre-event, La Grande Gita, a family-friendly Italian-style bike ride through the Barossa with delicious local food and wine offerings.
Other signature events throughout the ten days include the Opening Night Street Party which will see Adelaide's East End transform into Little Italy for the night, the Journey Mass held at St Francis Xavier's Cathedral to honour the state's Italian migrants, Annual Italian Space Forum which will bring together Italian Australians who are leaving their mark on the growing Australian Space industry, Autoclassica, an all-Italian car and motorbike show that will take over the Torrens Parade Ground for all to enjoy, and a special Closing Gala Dinner to thank all those who make the festival possible.
The Adelaide Italian Festival also coincides with La Settimana Della Cucina Italiana, a week dedicated to highlighting Italian cuisine. As part of this, Adelaide Italian community radio station, Radio Italiana 531, will be joining forces with various local Italian community clubs to host a series of delicious and entertaining cooking demonstrations in the Adelaide Central Markets. Visitors can expect to see a range of chefs and 'Nonni' working their magic in the kitchen as they showcase signature dishes from each of their respective regions including Friuli, Veneto, and Campania.

Program Highlights
Art Gallery of South Australia Italian Tours | 11-20 Nov
Tours of Italian art works in the Art Gallery of South Australia. Tours will run daily throughout the festival in both Italian and English.
LaModa|13Nov
Join Burnside Village's, La Cucina Café, for an afternoon of food and fashion as they host a three-course lunch while viewing a fashion parade of some of the best Italian-inspired fashion, hosted by resident stylist, Cimon Vozzo.
Speed Dating in Piedmont | 14 Nov
Attention wine-curious people! Connect with one another and embark on a speed dating adventure, all while exploring the scenic Piedmont region.
Memoirs: Yesterday and Today | 16 Nov
Conversations between students from Valley View Secondary School and selected members of the Italian community representing immigrants from different generations of Italians, including teenagers.
Mangiae Bevion Peel St|18,19&20Nov
Peel Street turns Italian for the weekend. Come and experience new and traditional flavours of Italy in our food and drink trail.
The Voice of Italy | 18 Nov
Presented by Radio Italia Uno, the Voice of Italy will return to the Woodville Town Hall for another year with its headline act, Riccardo Antonelli.
Carnevale @ Victoria Park Social Club | 20 Nov
A family-friendly Carnevale style event with food stations and Italian music and Bocci.
With a mixture of both free and ticketed events, this year's program has something for all to enjoy, from the foodies, to the motor heads, to those who love to explore and delve into cultures other than their own.
Free printed copies of the full program will be available at all Romeo's Supermarkets across Adelaide.
For the program and all ticket information: