New season Fants wetsuits are here and they're even better than ever, with new, completely neoprene-free designs.
Kids' wetsuits…that grow on trees!
That's right, as of summer 2022, all new Fants kids wetsuits will be made from natural rubber derived entirely from sustainably managed plantations certified by the Forest Stewardship Council.
For the uninitiated, that means none of the Fants rubber comes from clear cut rainforests, it all originates from plantations that prioritise the preservation of biodiversity.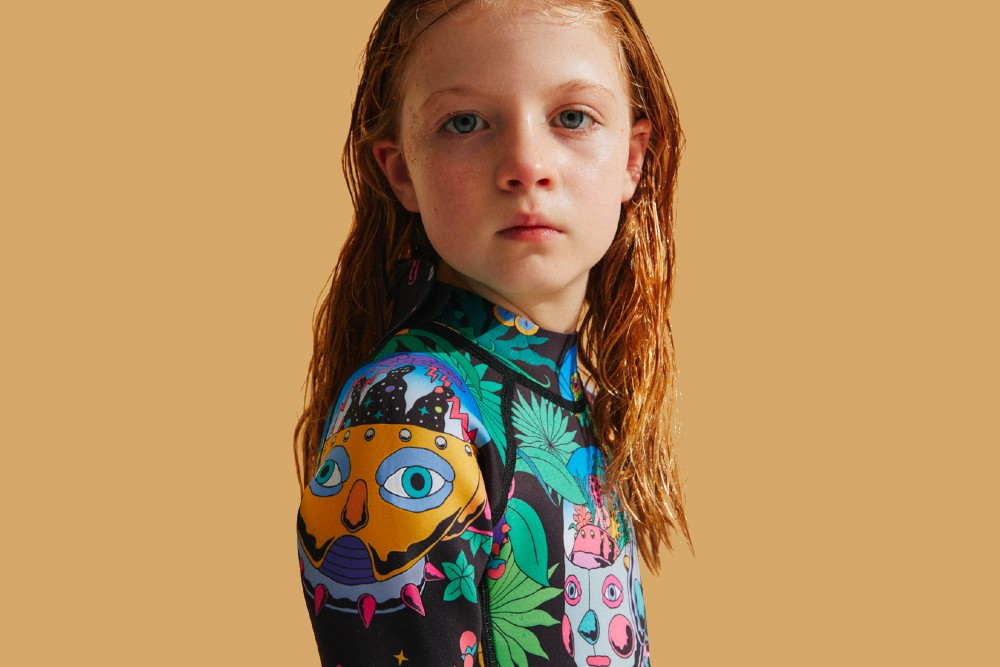 But Fants aren't stopping there with there with their commitment to sustainability, with a reinvigorated recycling program also launched in time for the summer season.
The team understand that kids outgrow wetsuits faster than wetsuits wear out, so once your child has outgrown their Fants wetsuit, you can return it to receive up to 50% discount on new one in the next size up. Then your old wetsuit will be sold on the secondhand section of the Fants site so another kid can enjoy it!
The idea is to reduce waste by keeping each wetsuit in circulation as long as possible. We love it!
New kids' wetsuit designs
Fants kids wetsuits are bringing a completely new vibe to the coast with prints designed by some of the world's best independent artists.
Take a look at some of the new designs with prints created by some of the best creative minds in the business.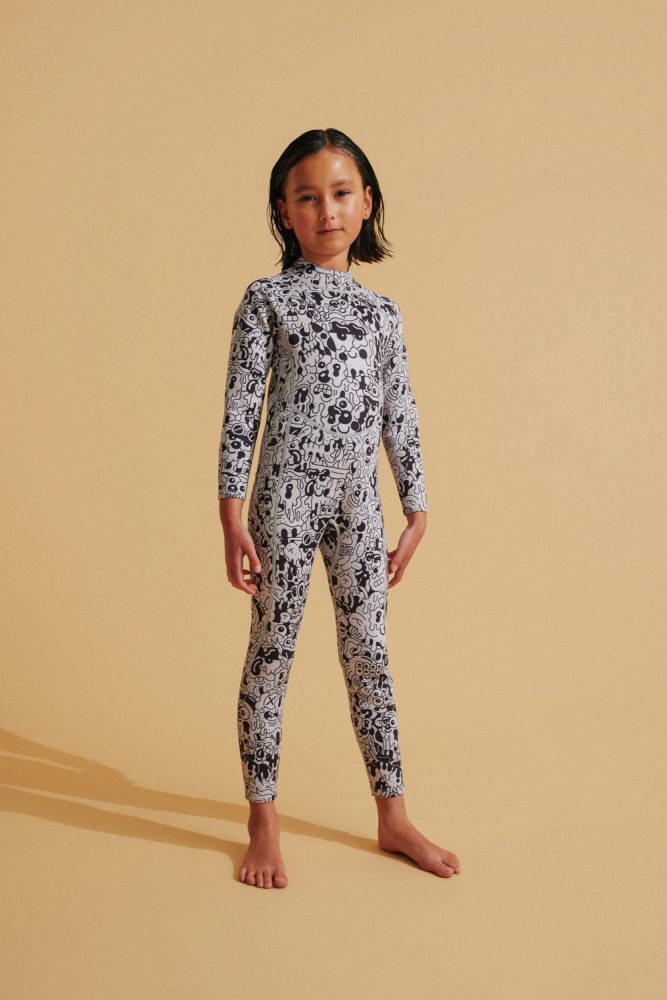 East Drippville natural rubber kids wetsuit
Welcome to East Drippville, a cosy hamlet populated by more drippy chill characters than you can count. From the wonderfully warped mind of artist, Sam Taylor.
Foam Comb natural rubber kids wetsuit
Simple design takes great skill and that's never more evident than in this beauty by master illustrator, Benedikt Luft.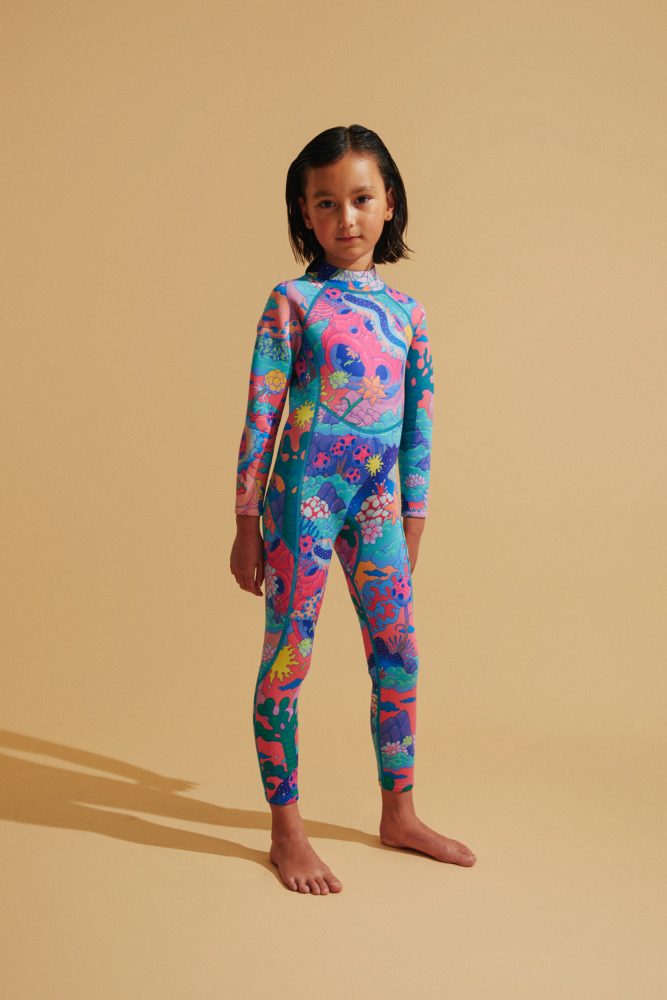 Day Tripper natural rubber kids wetsuit 
Enjoy Bang Sangho's original FANTS design, now in natural rubber. A story of interdimensional sea-space as told by this master South Korean artist.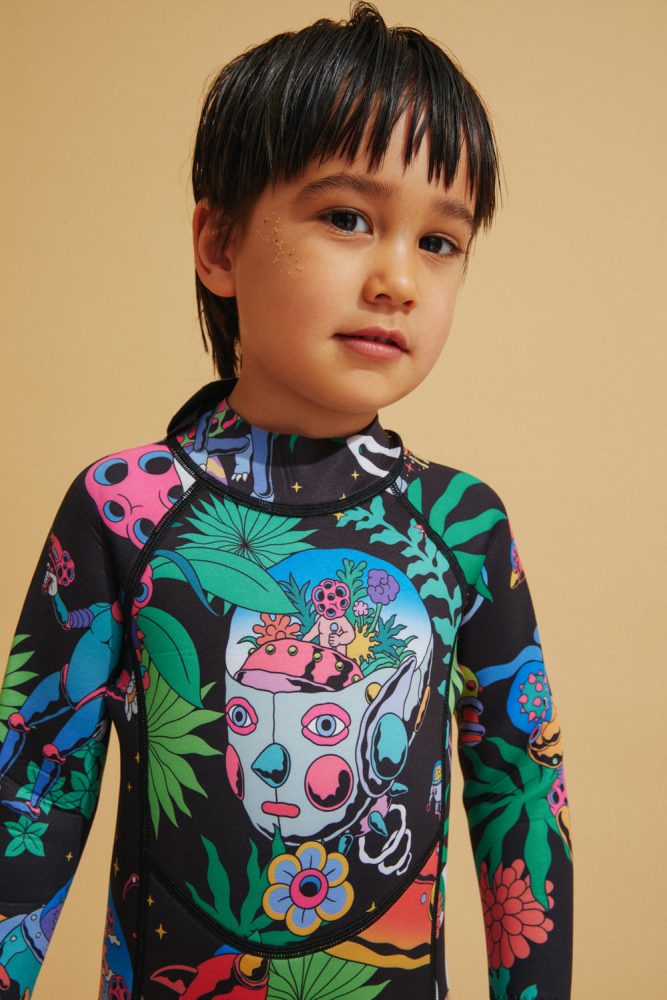 Galactic Garden natural rubber kids wetsuit
From the expansive big bang imagination of renown South Korean artist, Bang Sangho, comes another beautiful custom FANTS artwork. This print is full of the fun, wonder and WTF that big-name clients like Adidas, Samsung and Rick and Morty have come to expect.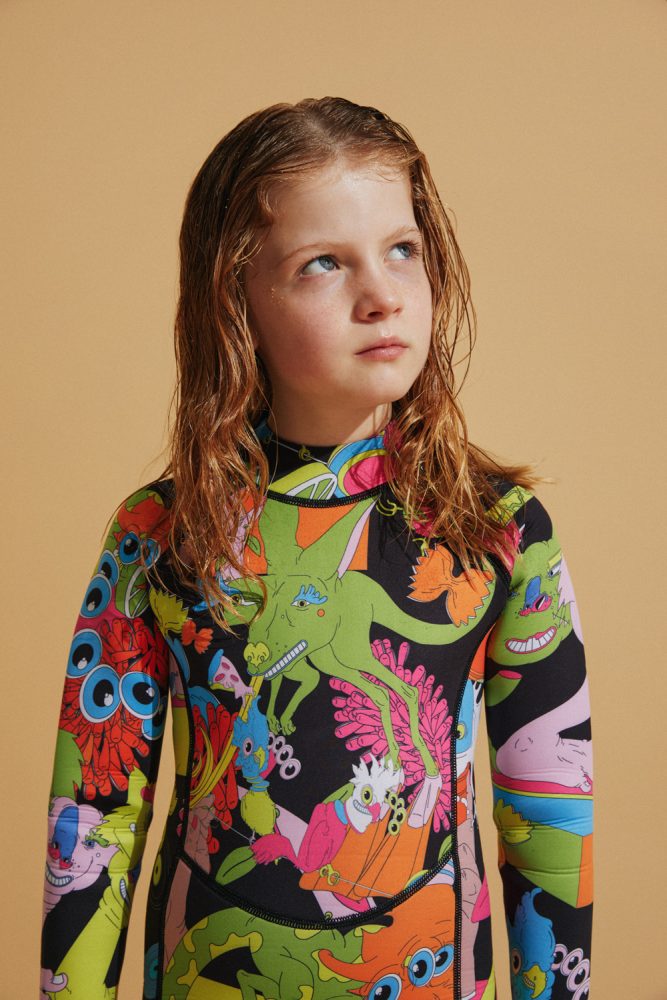 Bush Pasta natural rubber kids wetsuit
A bunch of Australian bush animals enjoy left over pasta on their day trip to the beach. That's the story of Johanna's Walderdorff's classic FANTS design, now available in natural rubber.
Fants full length kids' wetsuits
Made to take the chill off the water while providing 100% hassle-free sun protection, Fants versatile 2mm wetsuits are ideal for uninterrupted fun in and out of the water.
FANTS neoprene-free natural rubber kids wetsuits encourage children to enjoy the beach by making it more comfortable and fun. Being warm in the water means more time in the water, and full-length 100% UV protection means less time getting lathered in sunscreen.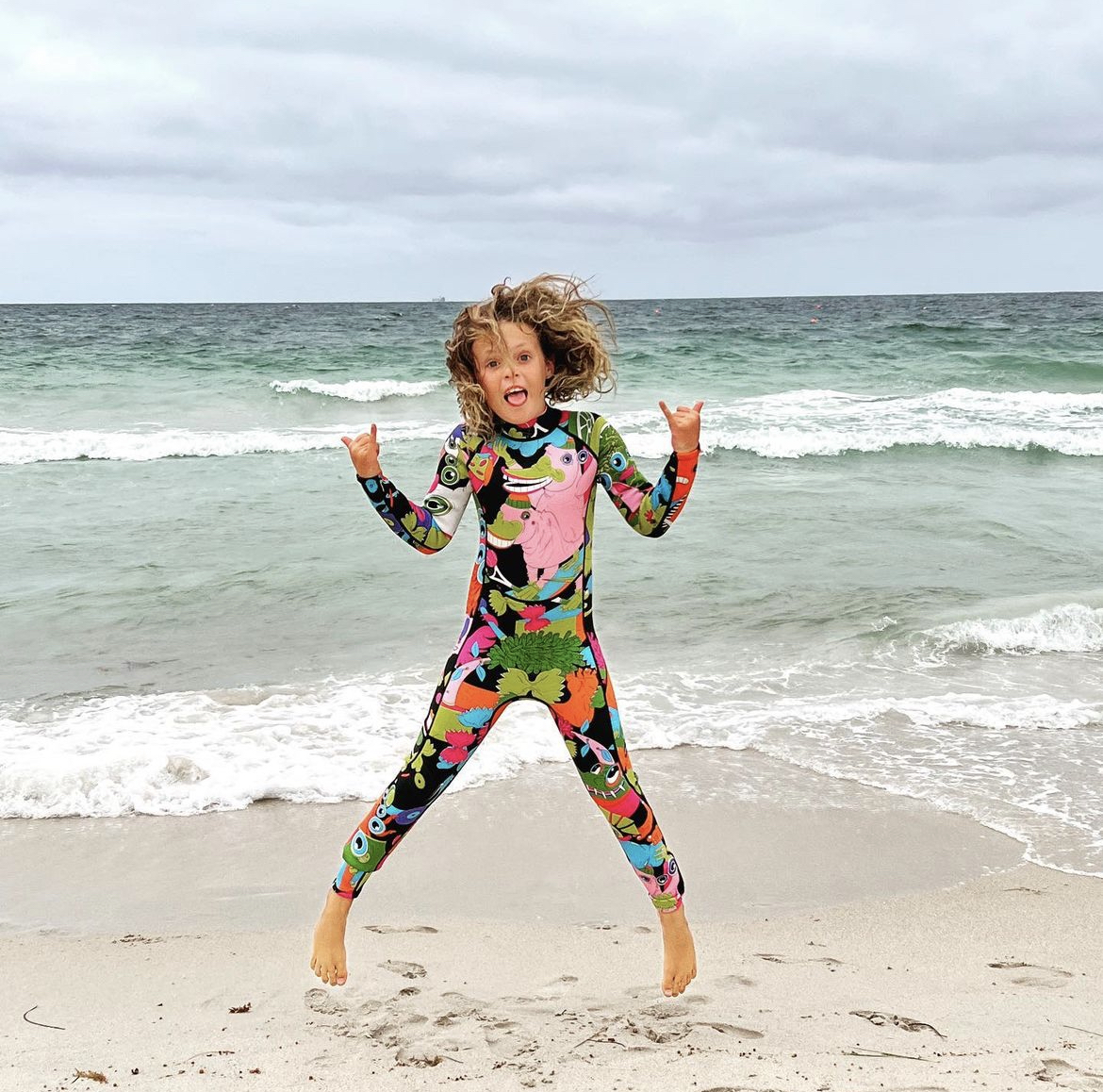 At 2mm thick, a FANTS wettie can be comfortably worn for your entire beach session, in and out of the water, year-round. It's a set and forget solution that makes a day at the beach more relaxing for both kids and parents.
The durability of a 2mm wetsuit means they'll outlast a rash guard or lycra sunsuit by a nautical mile. And when your child has outgrown their FANTS wetsuit, you can send it back and get a new size at up to a 50% discount. We'll then put your old wettie in a secondhand market so another kid can enjoy it. The idea is to reduce our waste footprint by keeping our kids wetsuits in circulation as long as possible. 
For more information: